Vic Wright's new sculptures explore the endless possibilities of materials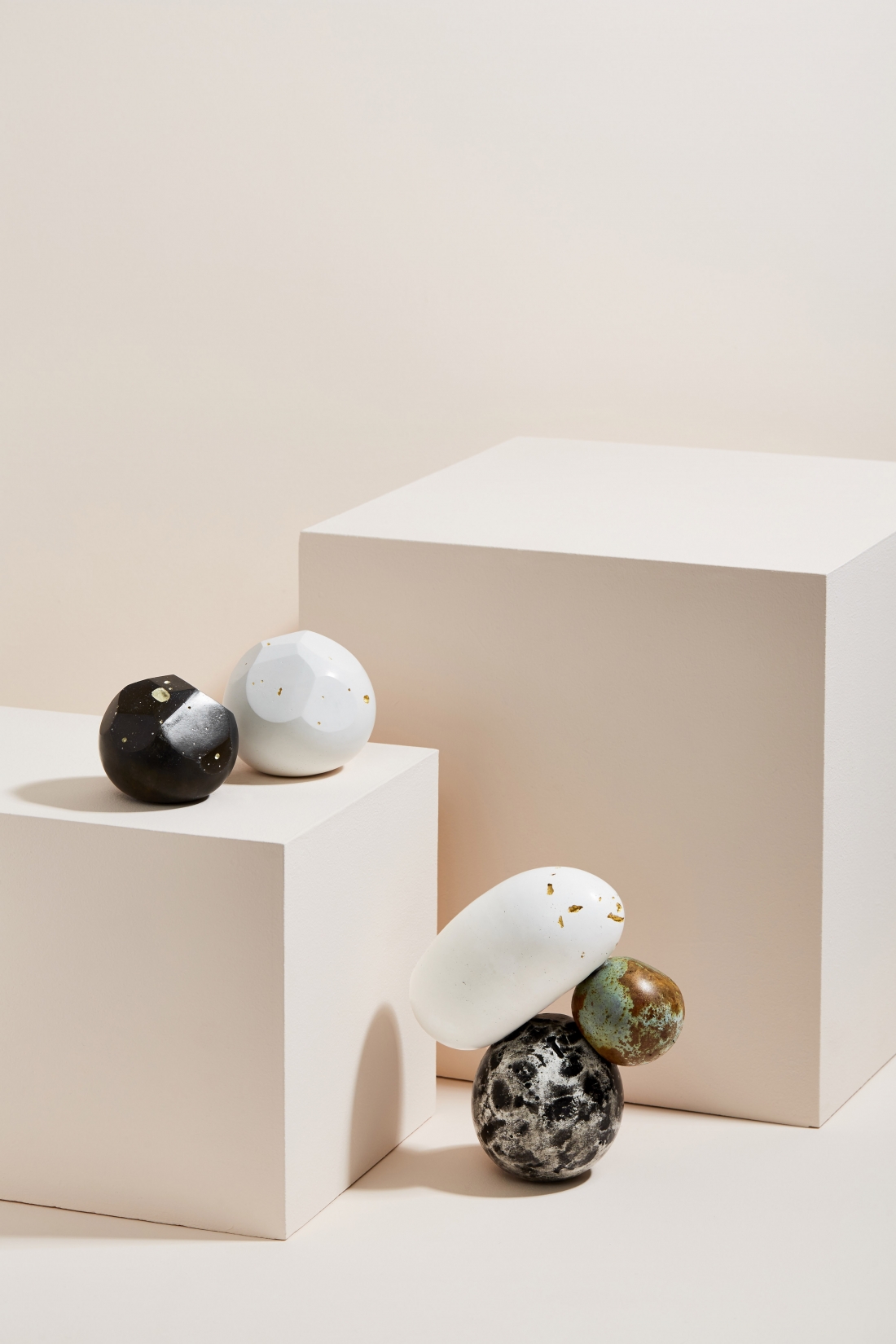 At Material Source, we love to delve into the world of art and crafts to discover the intriging use of materials in artists' work. One such recent discovery is Vic Wright, whose latest body of work explores the endless possibilities of materials.
Both elegant and unusual, the Manchester artist's sculptures take the form of casts, which are created when a liquid material is poured into a mould and allowed to solidify. Using a base of cement, she then adds various metal powders and salts which results in different textures, colours and surfaces.
Vic has an explorative approach to her work, and wants to capture the visual differences between these physical elements, to create a visual language between materials. Her work subtly brings to life the idea that within a hard outer shell there is a hidden treasure to discover.
She especially enjoys working with industrial materials to create delicate results, the robust heavy nature of cement with the light touch of gold leaf, for example.
"Working the material with my hands l'm physically part of the process and l can guide the direction the piece might be taking," she explains. "When drying, the piece takes on a life of its own, materials start to activate with each other creating unique outcomes, with every piece being different to the next. I'm intrigued in this process."
To discover more visit www.vicwrightstudio.co.uk.