Masquespacio and Houtique collaborate for a fun, vintage inspired range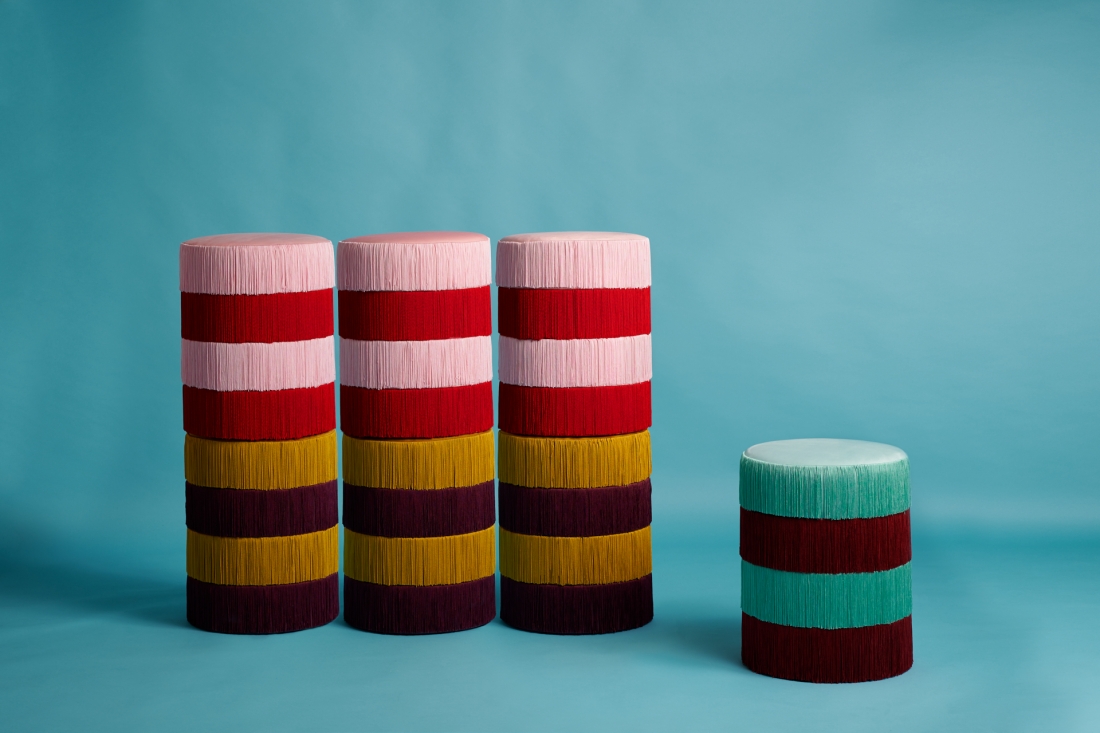 Masquespacio and Houtique have launched a range of vintage inspired products, including new versions of previous collaborations the Wink lamp and Arco chair, to celebrate their newly announced long-term co-partnership.
The two Spanish companies have joined forces with a mission to create a "sexy, lux and fun" brand that breaks with traditional market rules. "We see a lot of new brands appearing on the market with interesting proposals, although we feel that they lose their innovative approach when they establish themselves," says Christophe Penasse, Head of Communications at Masquespacio. "With Houtique we want to change the world a little bit and not be obsessed about being commercially attractive."
Inspired by Masquespacio designer Ana Hernández 's belief that observation is one of the key factors to create and develop innovative designs, the 'Wink' pendant light resembles an eye winking. Available as both standing and wall lamps, these elegant, post-modernist style lights feature colourful and fun fabric fringes.
Also featuring colourful fringing is the Mambo chair, which represents Masquespacio and Houtique's desire to "bring the past to the future, reinventing traditional ideas" with its retro yet modern feel, and the bright and vibrant, dance inspired Chachachá poufs.
A new version of the 1970s inspired Arco chair features a tubular structured arch (hence its Spanish name, which translates to 'arch'), with a luxury finish, using gold paint and velvet upholstery.
"We wanted to get out of our comfort zone, saying goodbye to stereotypes and to the conventionalism. HOUTIQUE is the word that welcomes fun, to the predilection for an uninhibited design with a seductive character," says Andrés Gramage, founder of Houtique.
Find out more about the range at Masquespacio.com.