Tarkett and Note Design Studio's Snowtopped – flowing shapes in a winter landscape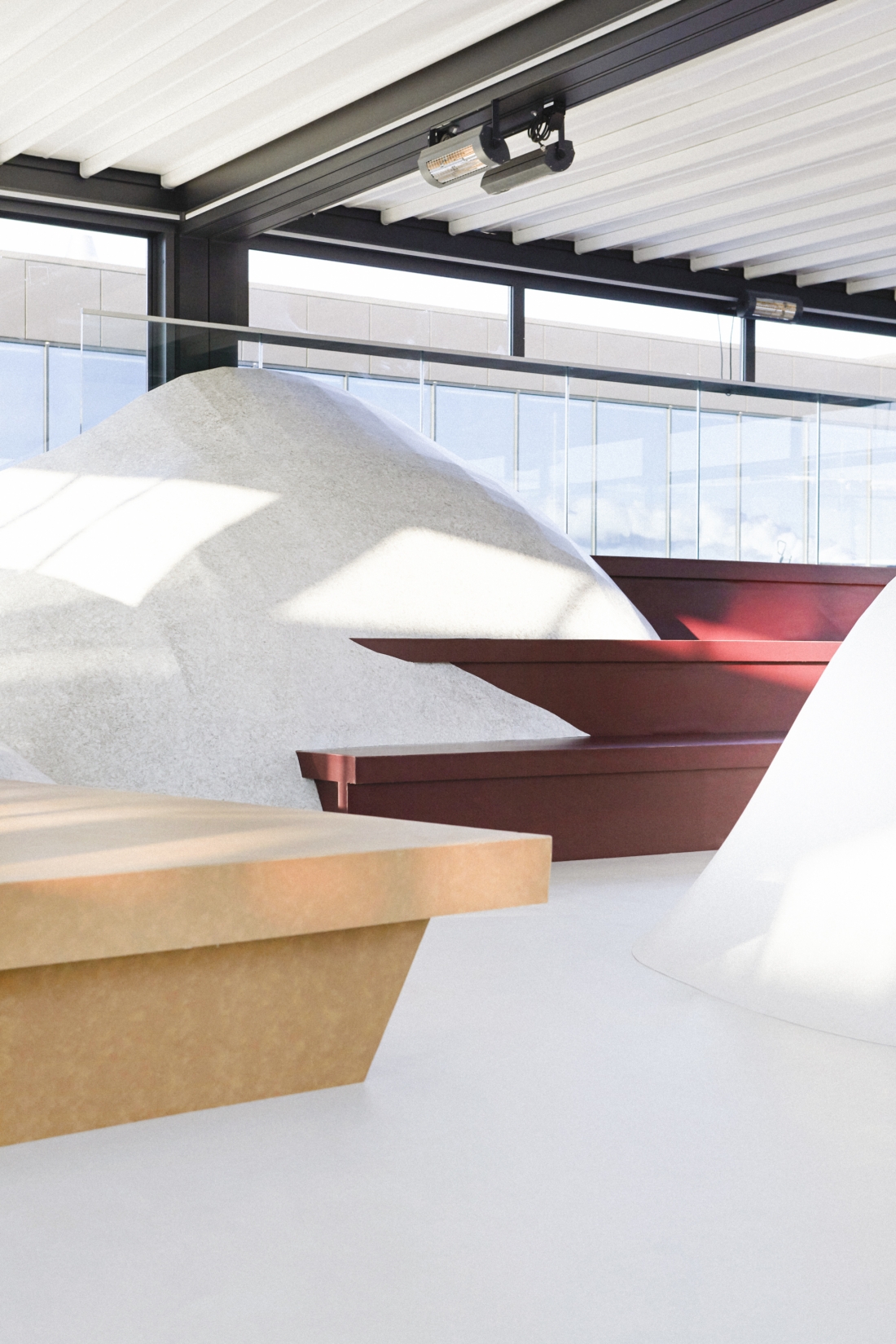 High above the rooftops, with a panoramic view over the Swedish capital, an exhibition called Snowtopped is one of the highlights during Stockholm Design Week 2019.
The installation has been created by Tarkett in collaboration with Note Design Studio, to showcase the possibilities of a material typically used as flooring.
Snowtopped takes its inspiration from the soft, flowing silhouettes of a Nordic winter landscape. A setting where dunes and snowdrifts in different sizes and shapes create an imaginative scene for the visitor to explore, with a sense of being immersed by snow without knowing what is hidden beneath.
Traversing colour scales of cool white and light grey, the material's subtle patterns create shimmering effects – bringing to mind the different layers of snow.
"We wanted to create a space where the versatility and flexibility of the material are accentuated in an unexpected way," said Charlotte Ackemar from Note Design Studio.
Snowtopped is created using Tarkett's homogeneous and sustainable vinyl floors in the iQ ranges, a material that can be found in public spaces all over the world. Tarkett's iQ ranges have been manufactured in Sweden since the 1940s.
The 2019 exhibition is a continuation of the successful collaboration between Tarkett and Note Design Studio, initiated at last year's Stockholm Furniture & Light Fair. The 2018 installation, The Lookout, received the Editors' Choice Award for Best Stand. In addition, The Lookout won the Small Interior of the Year at the prestigious Dezeen Awards 2018, as well as being nominated in Frame Awards 2019.
The Snowtopped installation, created by Tarkett in collaboration with Note Design Studio, showcases the possibilities of Tarkett materials by exploring the colours and shapes of snow. You can see it until 10 February 2019.