SenseLab creates a unique sensory experience at a Chinese liquor factory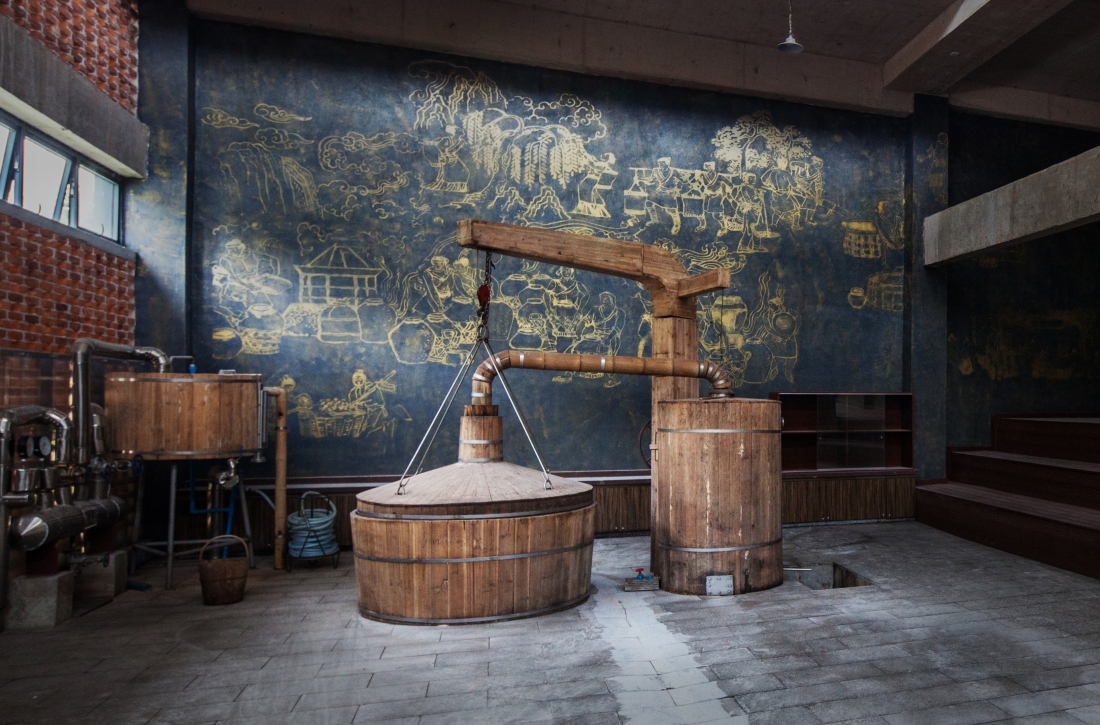 SenseLab has designed an interactive, sensory experience for VATS, a brand of baijiu (a typical Chinese liquor) at its Xiangjiao Liquor Factory in the Hunan province.
Inspired by the numerous stimulants of the factory itself, the design agency has produced a 'sequence' for customers visiting the 1,500 square meter factory to travel through, starting with the workshop area, through to a customised retail space, with various parts of the factory designed to create a series of educational and retail services in which the constant flow of tourists doesn't disturb the production of the liquor.
Olfactive walls are made from sorghum waste (baijiu raw material); sounds of music are used to "round" and "soften" the liquor taste inside cellars, where giant terracotta jars help the liquor grow old, and the impressive retail space sees the product exhibited not as a bottled liquor, but as a mix of "culture, rituals, expertise, economy... poetry."
Whilst contemporary in design, there are also various nods to traditional Chinese culture, with colour palettes inspired by historical wood and ceramic traditions used throughout.
Senselab is a laboratory of ideas for the development of architecture, residential and social projects, ranging from interior design to object and furniture design, using a unique point of view: the senses. Based in Milan, Senselab worked in collaboration with its partners in China, Shenzhen Backyard Art & Decoration Co. Ltd, for the design of the Xiangjiao Liquor Factory. For more information, visit their website.