Studio Joanna Laajisto transforms an old bread factory for Bob the Robot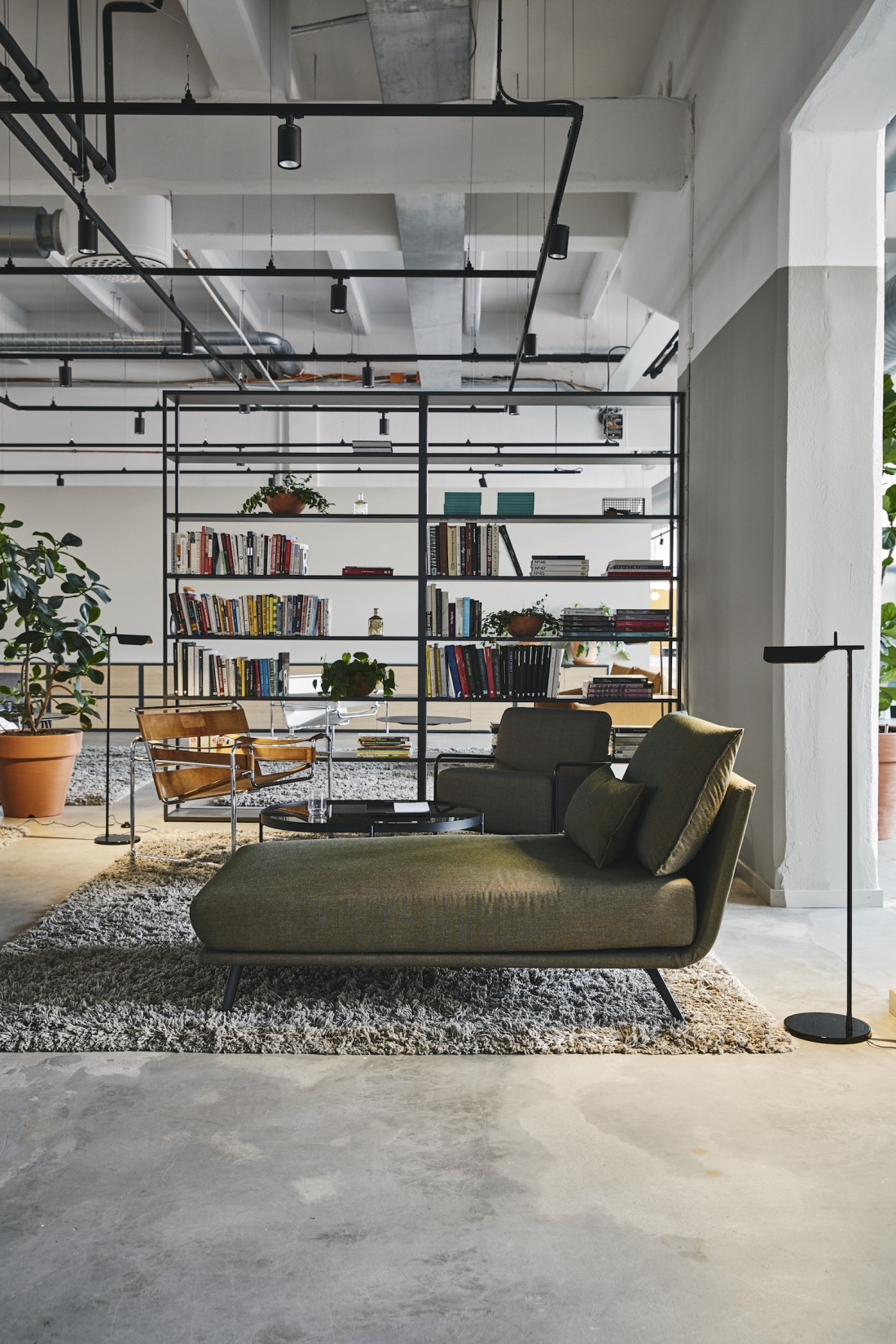 A former bread factory has been given a stylish refurb by Studio Joanna Laajisto for Helskini-based advertising agency Bob the Robot.
The 1,500m² industrial space was transformed into 'House of Bobs' by Joanna Laajisto, divided into both public and private, flexible working areas, to ensure interaction across different levels. Both clients and employees can freely mingle in the public areas, such as the lobby and café, whilst a range of spaces for private meetings are also located throughout.
"In today's creative office employees like to change the place and way they work multiple times a day, so it is important to accommodate this into the office design," says Joanna.
Like many creative agencies, Bob the Robot did not want an ordinary office space. They came up with a concept of a 'private club', a space that both employees and clients would feel privileged entering. This idea was a big source of inspiration for the interiors, with materials and features more commonly seen in bars, restaurants and hotels used throughout, including large, custom-made chandeliers and fluted glass panels, breaking away from a typical corporate office environment.
With a budget in mind, Joanna used a mix of high-end details with low budget materials, such as natural MDF with black oil and low-grade Carrara marble, and used furniture alongside new pieces. "We like the idea of hi-lo design; high-end details side by side with lower end materials. For us, it was fulfilling to use marble pieces with defects that normally would be left unused," adds Joanna.
"Budget is always an issue when designing anything, but our design philosophy is that even tighter budgets should not affect the quality and longevity of the project. You just need a more creative solution.
"Businesses grow fast and often move in five-year increments. This doesn't mean that everything should be changed each time. I really want to promote that furniture should be considered as an investment to the future in a business, just like people are starting to do more and more in their private life."