All About Colours is the theme behind Rubelli's 2019 textile collections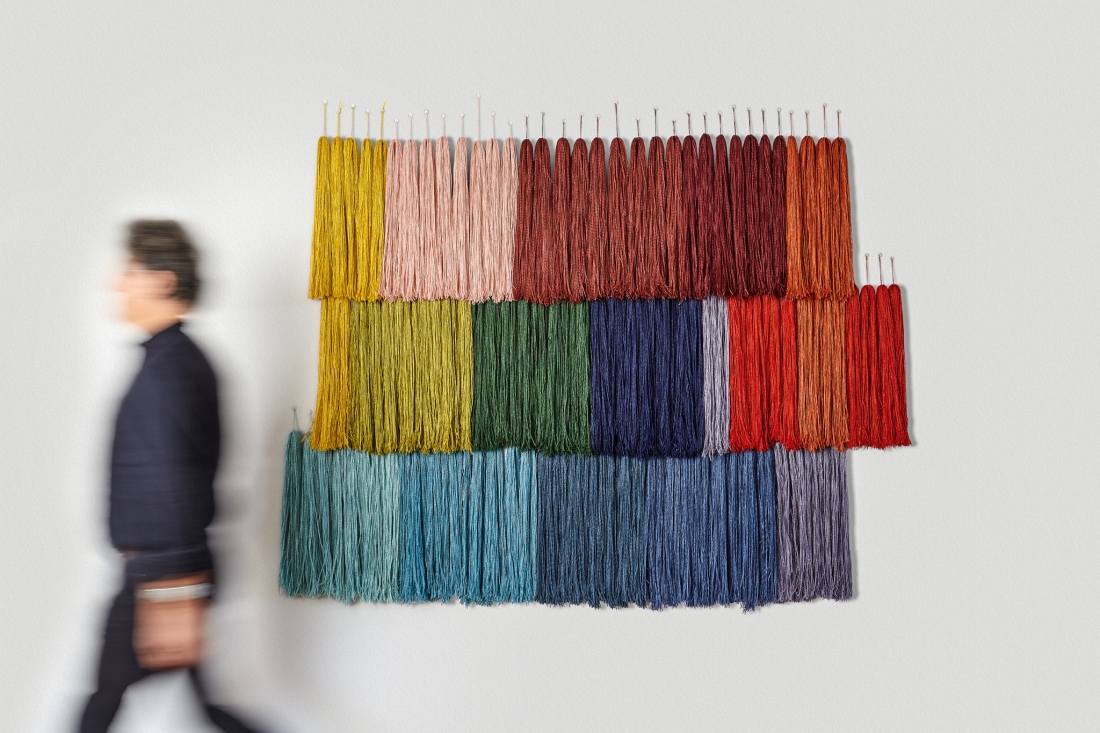 All About Colours is the theme of the new Rubelli Group 2019 collections, unveiled at Paris Déco Off earlier this month at the historic Rubelli showroom on Rue de l'Abbaye.
A focus on colour ties together the Rubelli, Rubelli Venezia and Dominique Kieffer by Rubelli collections in a harmonious and cohesive way.
The space is designed and built by Hangar Design Studio and presents the textile collections via highly crafted and personalised styling for each of the different worlds conjured up by the distinct ranges.
A soft blue carpet is punctuated with Rubelli Casa pouffes, covered in brightly-coloured fabrics from all three collections. Large fabric lamps dominate the scene, bringing an extra welcoming warmth to the space.
Over three hundred shades of colour from the Rubelli collection are on display in a large installation on the back wall of the showroom. In contrast, the precious woven fabrics from the Rubelli Venezia collection are displayed in a romantic setting, interwoven with values and tradition.
The Dominique Kieffer by Rubelli is presented in a play on natural tones, featuring a biophilic design with plants to highlight the organic nature of the weaves and colourways of the fabrics.
"The installation hopes to convey the multitude of possible interpretations of the collections depending on individual taste and style," explains the Rubelli Group. "Colour remains at the heart of all of the 2019 collections, regardless of aesthetic sensibility and philosophy of living. By creating a space which represents different worlds, we show how contrasting ways of life influence each other, making it possible to live together in total harmony."
Discover more: www.rubelli.com.