Carl Hansen & Son release iconic Wishbone chair in a range of nature-inspired colours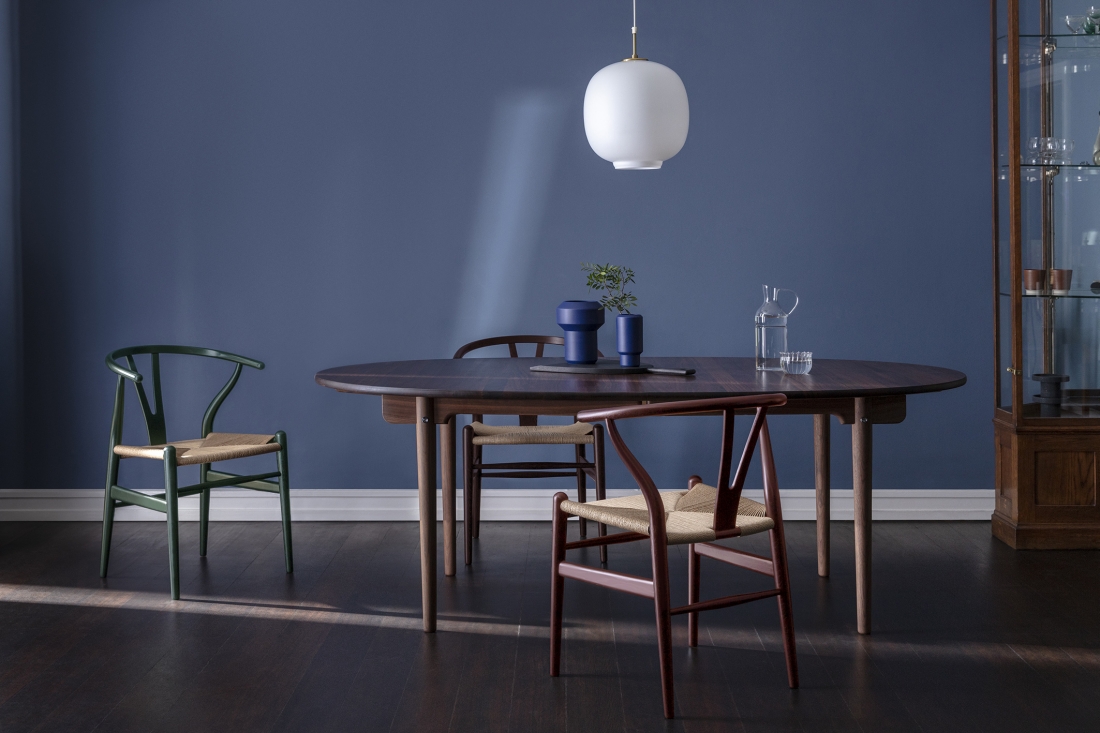 Classic Danish furniture company Carl Hansen & Son's is celebrating its 110-year anniversary with six new colours of designer Hans Wegner's iconic Wishbone Chair.
Wegner is considered a pioneering furniture designer of the twentieth century and is often referred to as the 'master of the chair'. His Wishbone design, so-called for its characteristic Y-shaped back, was inspired by portraits of Danish merchants sitting in Chinese Ming Dynasty chairs.
One of the very first models that Wegner created for Carl Hansen & Son, the chair has been in continuous production since 1950 and requires a high level of craftsmanship to create. More than 100 operations are required to manufacture each chair, with most carried out by hand. The envelope-woven seat alone takes a skilled craftsman about one hour to create, using approximately 120 meters of paper cord.
Wegner had an experimental approach, not only when it came to forms and materials, but also when exploring colours. With this in mind, the 1950s design icon is being released in six new colours inspired by nature. Earth tones of Rosy Blush, Russet Red and Deep Burgundy are contrasted with the more tranquil Oyster Grey, Forest Green, and Deep Olive, inspired by forests, beaches and woodlands.
The new chairs are £500 each with limited availability at carlhansen.com until 31 December 2018.