Champalimaud Design Creates The Ultimate Ski-In-Ski Out Chalet.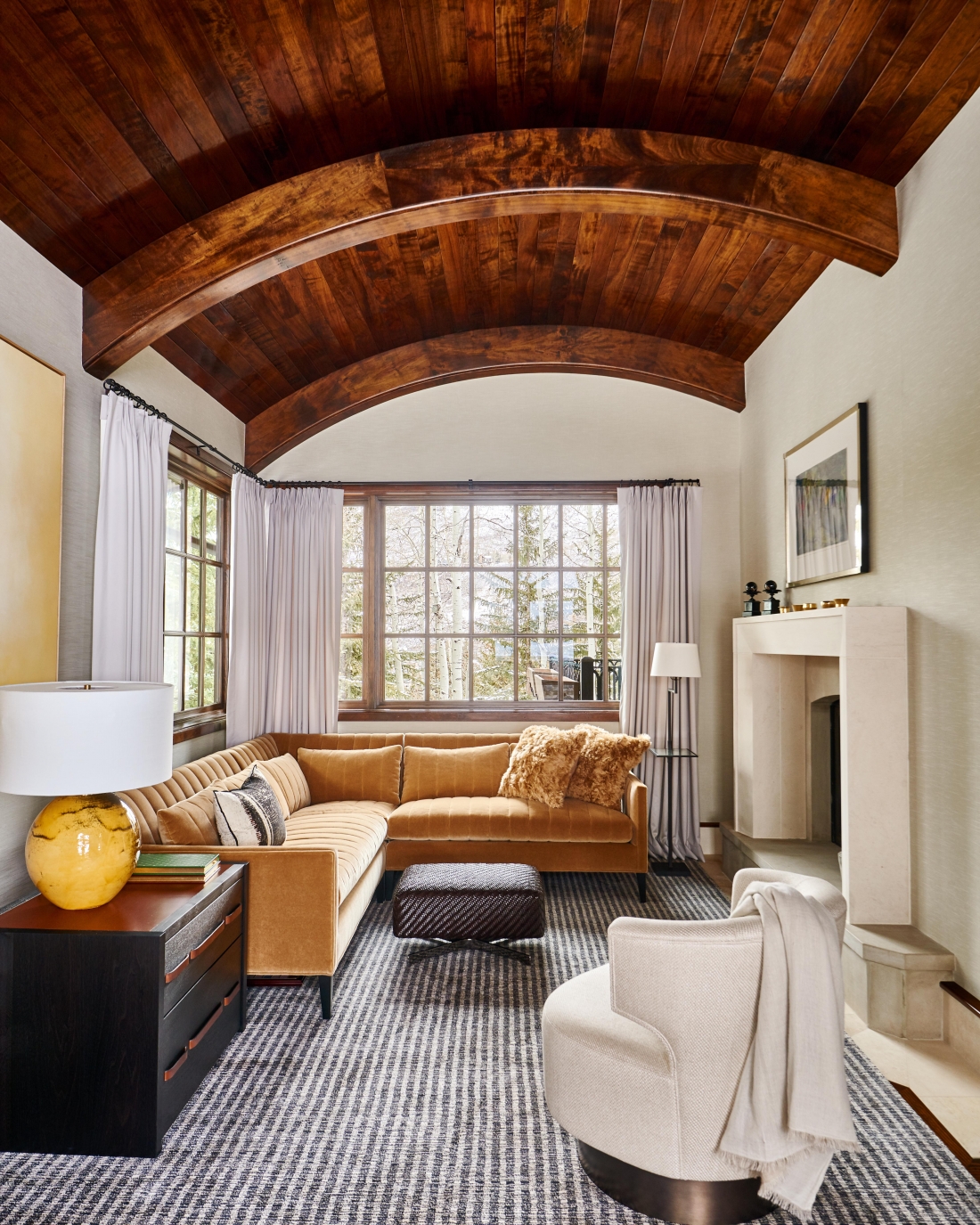 Based in New York City, Champalimaud Design is an award-winning multi-disciplinary firm recognised for its visionary concepts which span both hospitality and residential projects.
The Vail Residence, is one of the many impressive residential projects transformed by Champalimaud Design. Situated on the side of Eagle's Nest in Vail, Colorado, the spectacular and imposing structure is tucked onto the side of the mountain, boasting endless views of the surrounding slopes.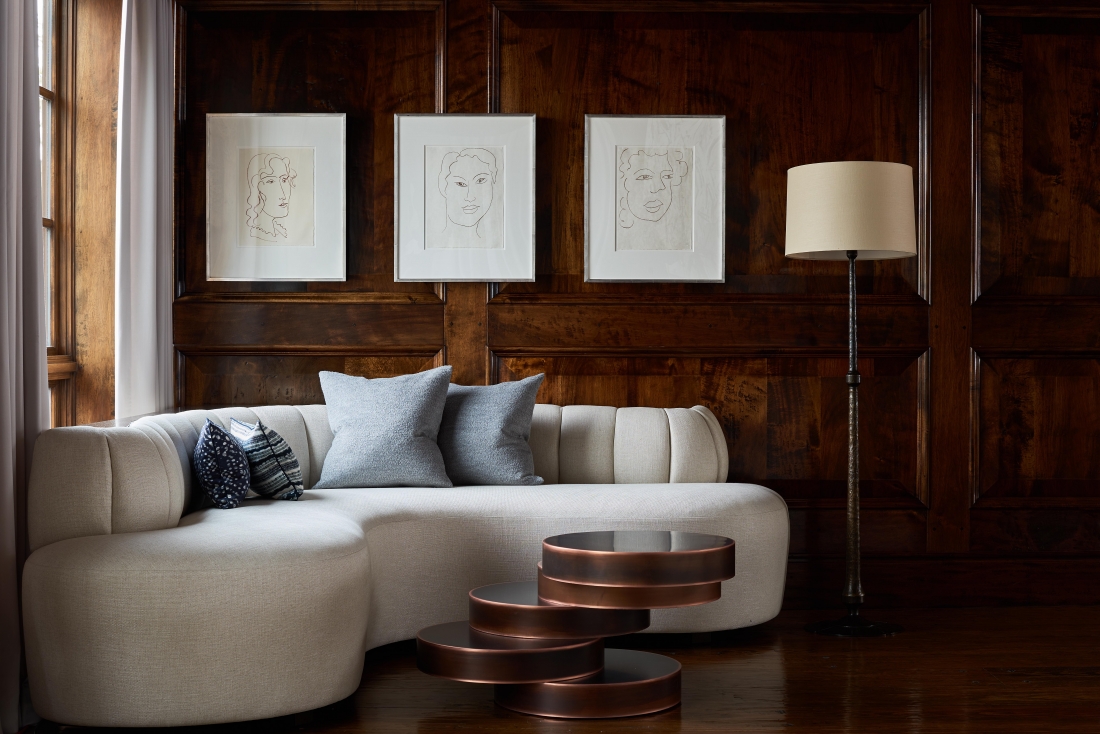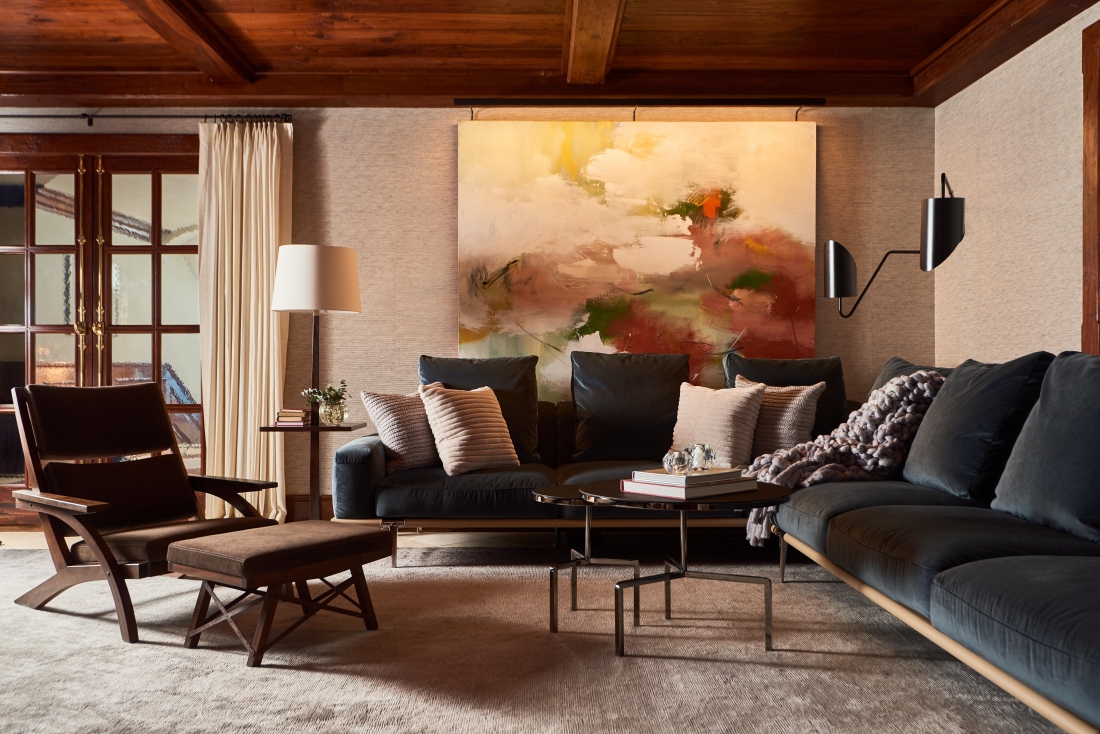 Revered for their rich expertise, Champalimaud Design were called upon in order to tame some of the original decoration decisions made by a previous restoration. Renowned for its refined and sumptuous design, the studio has created an environment that is sophisticated, yet relaxed and comfortable, embracing in tandem the formal nature of the property.
Working closely with the owners, who have owned the property for a long period of time, meant the process was a collaborative and memorable experience. Drawing on the beauty of the surrounding landscape and fir trees, the interior is nearly entirely panelled with exotic Koa wood, providing an inescapable sense of grandeur and elegance.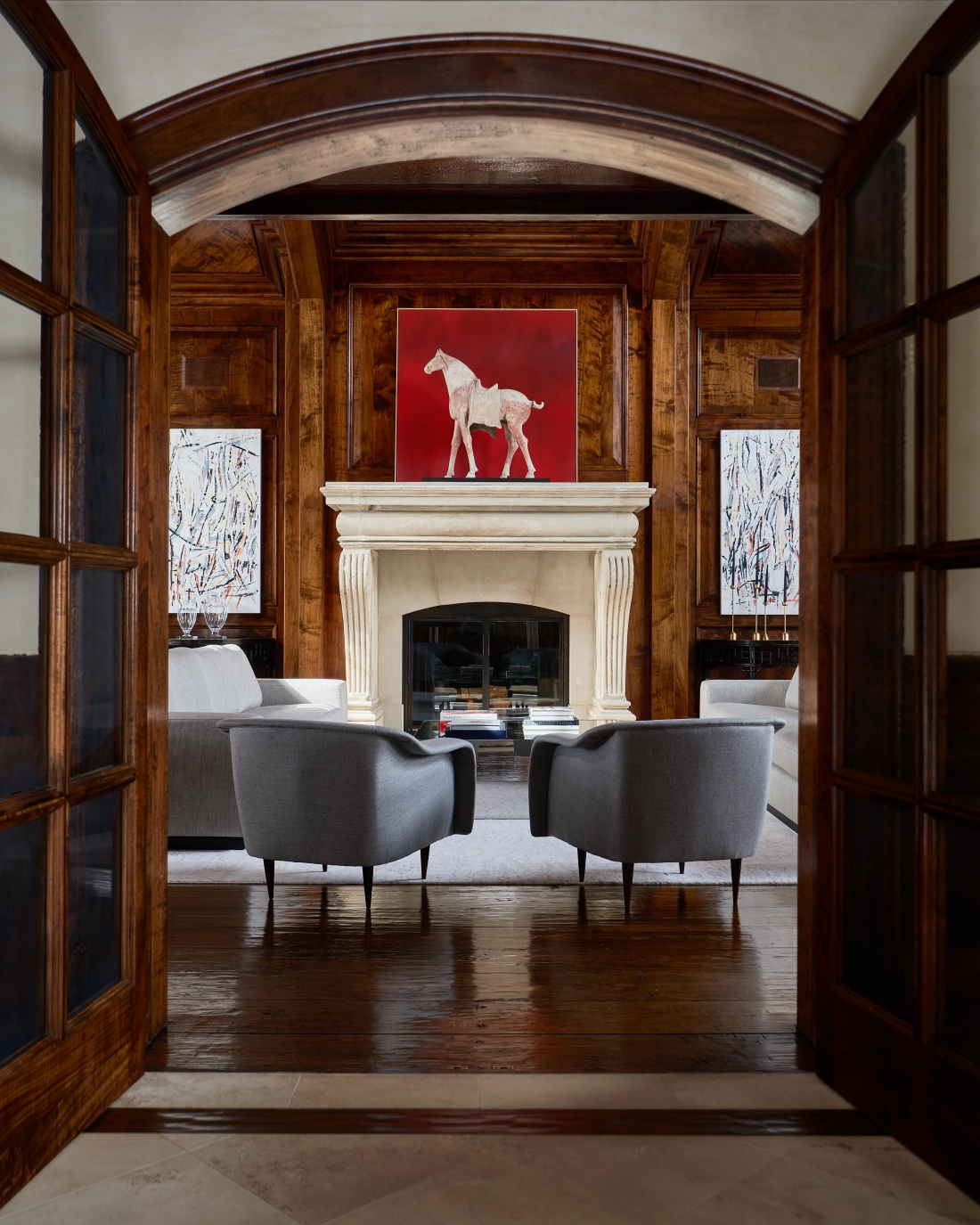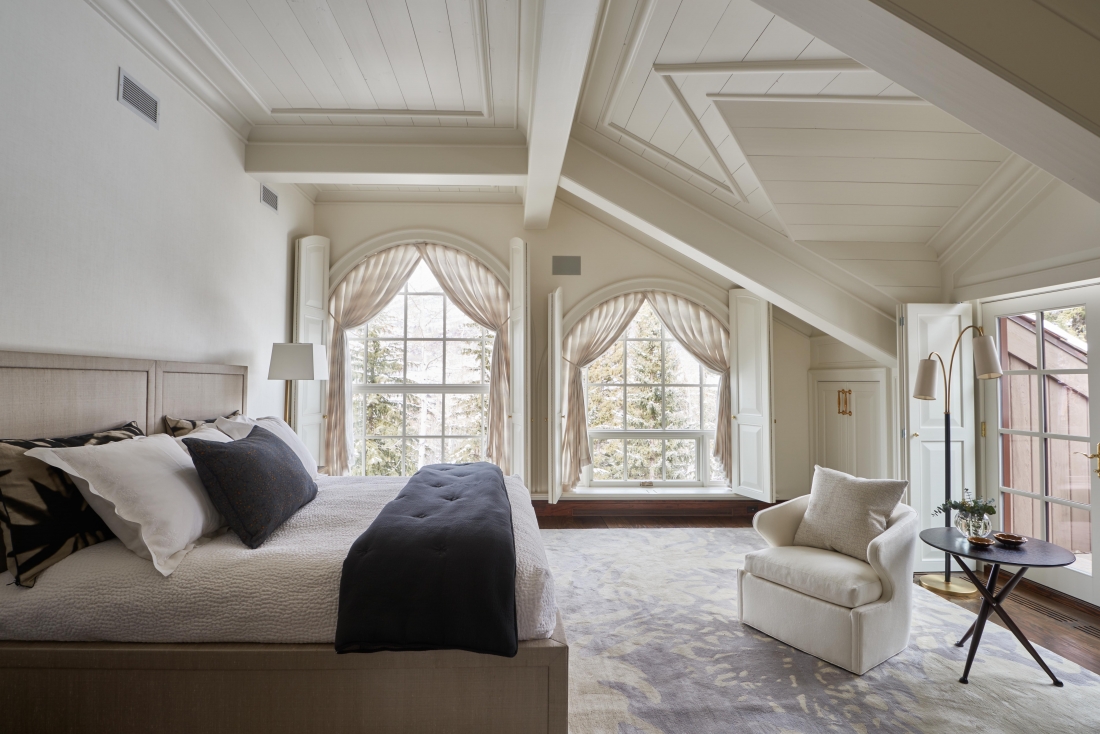 The rooms of the property are large, with soaring ceilings and a key feature is the double height living room. Champalimaud Design has designed this property with the challenge of harnessing the opulence of it, whilst also creating those paramount intimate spaces for the family to relax.
From walls, accessories to furnishings, each room has been meticulously and thoughtfully designed in order to complement the personalities of the owners. For example, the sofa in the Great Room has been designed with a wood back tucking into the squared corner, to allow drinks to be enjoyed and then placed behind.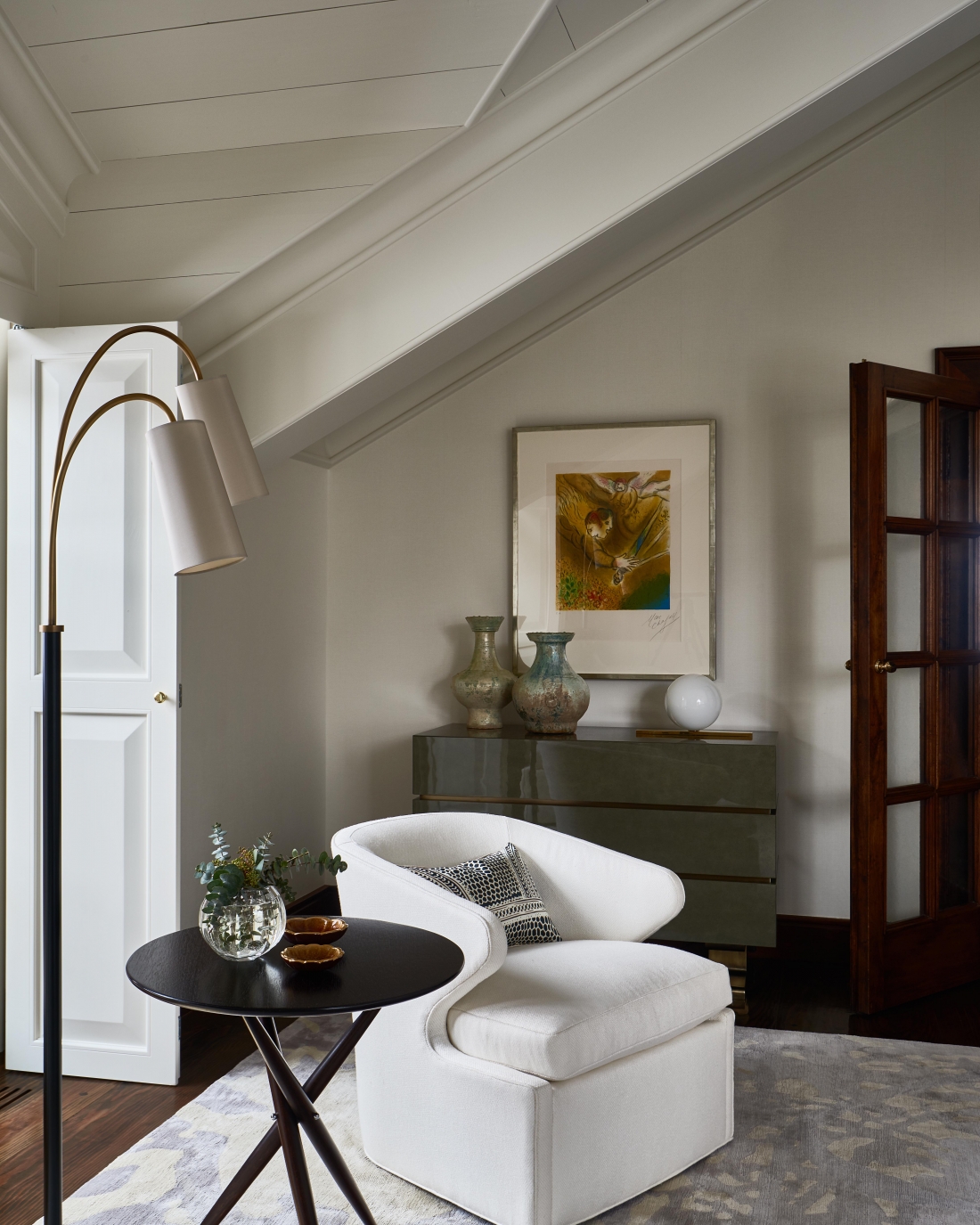 Additionally, the client's extensive art collection was reframed and used as inspiration for many rooms; the Matisse pen and ink drawings inspired the palette in the Great Room were hung over the panelling to help break the formations. With the personalities of the owners successfully conveyed through the studio's design, Champalimaud Design has created the perfect home away from home.
Learn more about Champalimaud Design.