Chloé Cotard of Jolie Studio on appealing to the senses, experiential design and seeking inspiration everywhere.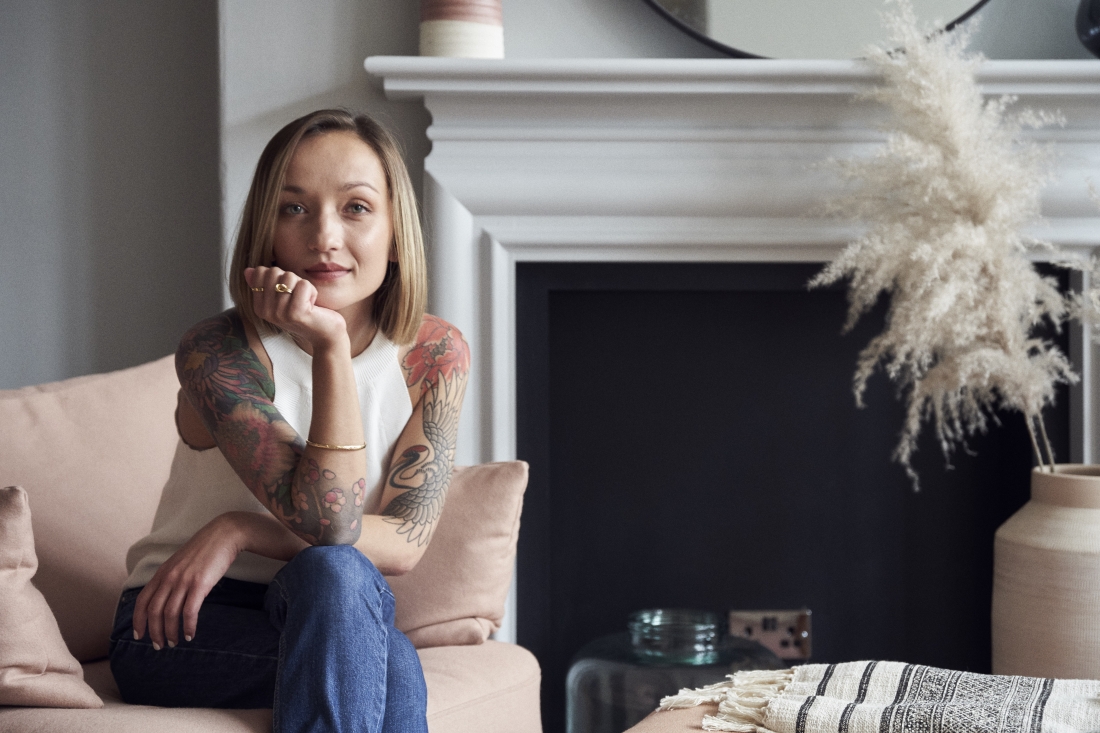 Chloé Cotard is one half of Jolie Studio – an interior design practice based in Manchester's Northern Quarter.
Chloe left her hometown of Strasbourg to study Interior Architecture at the National School of Art in Paris. After completing her degree, she landed her dream high-end residential role in the heart of the city. Four years ago, Chloe decided she wanted to expand her knowledge and skill set and made the move to the UK after hearing about the development and wealth of opportunities in the city of Manchester.
She soon took up a design role with property developer Bruntwood in the city centre, and it was in this role she met her now business partner and co-founder of Jolie, Franky Rousell. Having already made waves in the industry – Chloe was recently voted as one of Manchester's 30 under 30 entrepreneurs – we were keen to have a chat. Here's how it went...
How did you get into interior design?
"I was always attracted by anything to do with design and arts as far as I can remember. I was lucky enough to be surrounded by a lot of creatives when I was younger. My parents would take me to Paris to see the latest exhibitions. My grandfather was an architect, and my grandmother worked for a renowned high fashion Maison. They all taught me how to "look" at things outside of what is obvious to see, and that you need to work very hard to achieve your goals.
"From there, I took an Art History class in High School and wanted to work in a museum at some point. Later on, my passion for fashion grew stronger and I wanted to be a fashion designer. After an incredible internship in the prestigious Meisenthal International Glass Art Centre, I then wanted to become a glass artist and make things. And it goes on and on…
"I discovered so many incredible arts and passions that I would love to know more about – the hardest decision was to pick one. I would say that interiors came later as a result. I realised that the world of interior would allow me to meet and collaborate with people from all areas of design, without restrictions. And so all these passions could meet to create unique interiors."
When and how did Jolie Studio come about?
"Jolie Studio was born three years ago in a coffee shop in the Northern Quarter in Manchester. Franky and I had worked together for a year for a big developer at this point and we sat down talking about our current projects and aspirations.
"It very quickly led us to think about what could, and mainly, what should be done differently. After a couple of hours brainstorming about it we realised that this was bigger than just wanting to have our own company.
"We both resigned the following week, took ourselves away from the tools for six months and did a lot of research on all of the senses, sustainability and human psychology. After meeting with scientists, aromatherapists, psychologists and perfumers, Jolie was born!"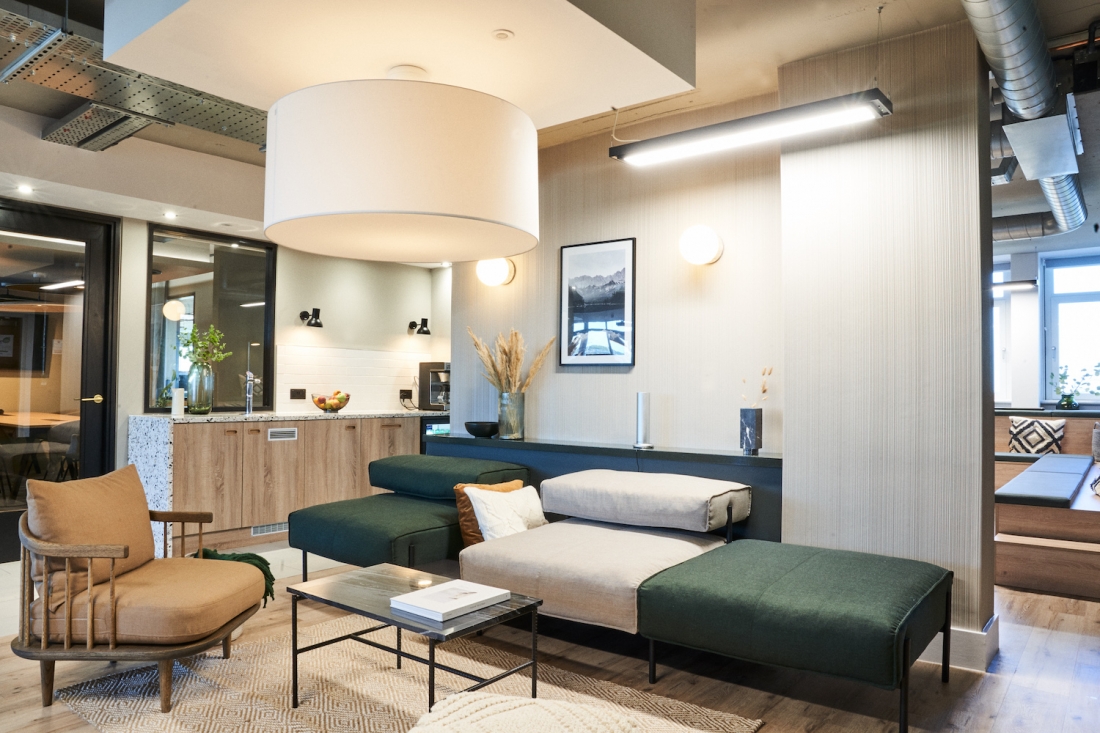 Can you talk us through your creative process, from brief to finished project?
"At Jolie, we strongly believe that the journey of working with our clients on a project is all about the experience. The experience of working with us but also extending to being in the space once completed. Therefore, while taking a brief, we talk about the emotional journey the users would go through. We ask the clients to think beyond the logistics first. This is how we are then able to imagine a concept and a story for each project.
"To create a sensory journey through the space we establish what they would see, smell, hear, touch and, therefore, what they would feel. As human beings, we are all dictated by our senses. They inform us on how to behave in a space. Colours, as an example, have a great psychological impact on us. Curating the right colour scheme is key to allowing people to feel a certain way in a space. The same applies for all the other senses. Once all curated, this is where the more "traditional" part of the job starts.
"We then turn this concept into life and work closely with the clients and all other parties involved to make sure we can deliver on time and on budget. Our relationships with suppliers are key to achieving this. Feeding ourselves with their product knowledge is a major part of the process. I love to think that we are all part of the same big team.
"The same goes at the technical stage. Our relationships with PM, contractors and QS really makes a difference in how the project will come to life. One of my favourite parts of the process is once the works start on site. After months of creative thinking, meetings and planning, seeing all the people on site building is incredibly beautiful for me.
"Then comes the dressing stage. Once the site is emptied of people and dust, it's incredible to see how it's still not finished! At Jolie we offer a dressing service as we strongly believe that it's key to telling the full story – by working with local artist studios, pottery makers or floristry studios on curating the right artworks, installations or planting. This is then the moment where everything comes together, the diffusers are turned on and you can experience the Jolie way."
What's the strangest/most interesting brief you've ever received and why?
"One of the most interesting briefs we worked on at Jolie was for a boutique hotel. The building had a lot of history and connections to the Freemasonry.
"The client was really attached to it and wanted to create a unique experience in each of the suites that would tell this story. The whole design had to play a huge part in creating a "secret" and mysterious hotel. It was fascinating to work on."
How important is sustainability?
"I don't think anyone can deny or not be aware of how important it is to design with sustainability in mind. The main question is "how"? - Because designing a sustainable environment is just as much about the materials you use and the companies you work with as it is about the space itself being designed with longevity in mind. Which is why it is part of our creative process from day one - talking about the emotional journey from a sensory and practical perspective but also understanding how the space is going to operate to ensure the longevity of the space. Then we can work with the best people to specify and use the best materials."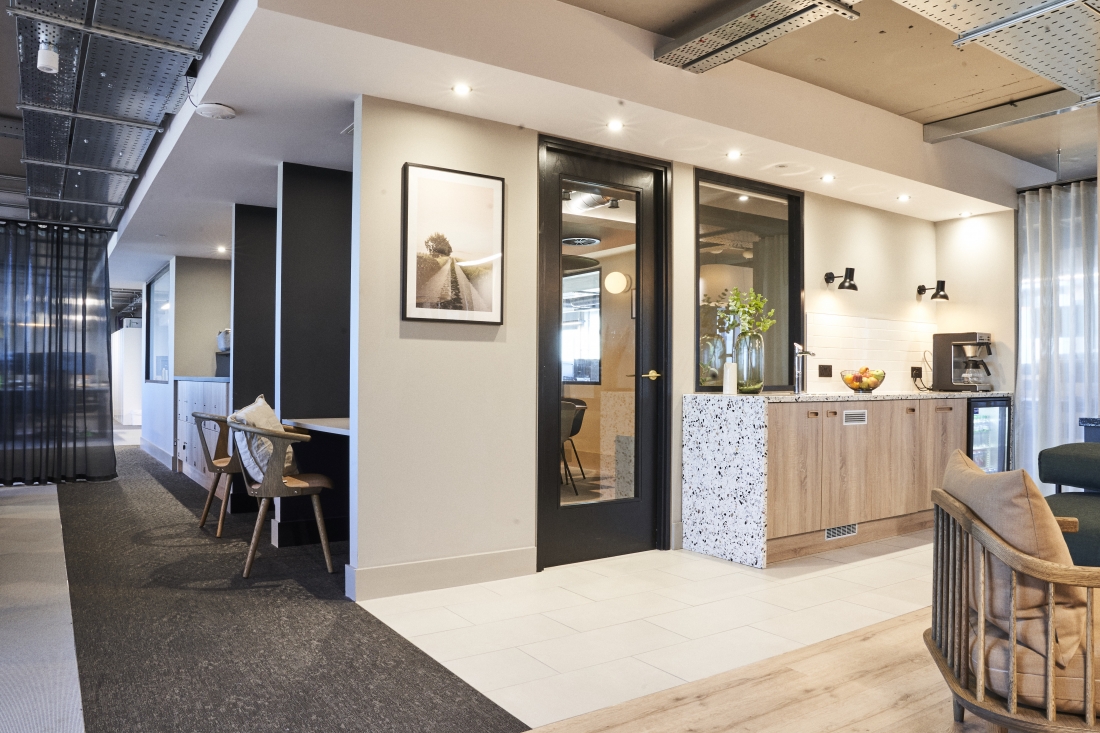 Who or what inspires you?
"Everything and everyone! Such a cliche answer but so true. Because even in the worst situations - environments where you don't feel great, people you meet have radically different opinions that you strongly disagree with, arts that you really dislike, there's always something to take from it. Now of course there are some places, some environments and people that I cherish more for having given me so much to think about, so much to see and have inspired me so much.
"I believe that in order to be inspired, you need some headspace. So if you get too full at some point with your day to day tasks, you might miss it.
"Italy is a reference for me as a place that never fails to inspire me. I never feel as relaxed and able to "see" everything. I always come back full of new ideas and energised. This is the same for all my travels, but Italy is just my special place.
"When it comes to people, again, I am so lucky to be surrounded by so many creatives. But one thing I never forget is how important and powerful it is to talk and hear from anyone from any horizon. Because our role is to design meaningful spaces for anyone to use. Any story is interesting. Someone telling me about their life and journey is, for me, an endless source of fuel."
How important a role do your material selections play in your work?
"It is an essential role. The impact that colours and textures have on us is incredible. Therefore it is key to pick each material with a purpose in mind. We usually start the process of specifying very early on in a project. Right after taking a brief and understanding the user journey, while we do our creative brainstorming, the materials start telling the story and evoke emotions. Why velvet and not linen? Why a rough wood instead of a beautiful lacquered finish? They all play a massive part in how we are going to feel and how we are going to use the space!
"Again, it's important to see behind "sight" - and appreciate the impact on all of our senses. This is what we constantly do research on, but you can also witness it more often than you think. Why is this one chair used so much more than this one? They're both very good looking!
"Comfort of course, but one is leather, which has aged a bit already. Leather is the closest touch we have to human skin, it's comforting and reassuring. If it has aged a bit we feel even safer sitting on it. We might not realise, but we do behave and make decisions based on what our senses tell us!"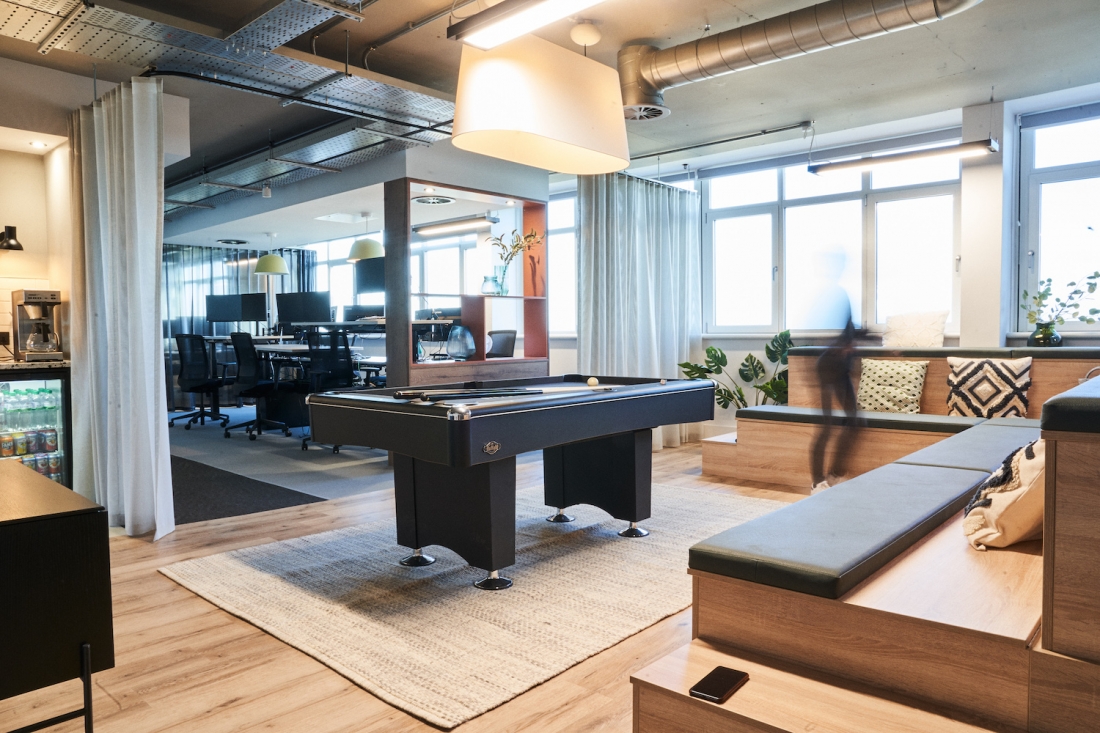 Are there any current design trends particularly influencing your work right now?
"All of them? None of them? I hate the word trend, but would be lying to say I am not influenced by any – of course, we all are, without sometimes realising it as we read a magazine, follow the latest fashion collection or visit a furniture showroom.
"But I believe in timeless and sustainable design, and therefore I don't think I "follow" any trend in particular. Whether it is the clean and timeless lines of Scandi design, the lightness and contrasts of Japanese spaces, the power of a unique vintage piece or even the Pantone Colour of the Year, they are all part of what inspires me, but don't dictate any of my designs."
I am happy to use trends - as long as they make sense for the project!
What's next for the interior design sector?
"Tough one. I think we just need to stay alert and aware of what's going on in the world and "listen" to what we need as human beings in order to thrive, perform or feel safe.
"We've finally started to speak up more about mental health, wellbeing, mindfulness… And yet I still see so many hospitals, social housing, offices or public spaces that are, yes practical?, but emotionally feeling the opposite of what we would need them to feel. I don't think there is a next big move. Essentially everything that is worthwhile and most important in life can be translated into interiors."
And what's next for Jolie Studio?
"Jolie is still relatively young, but we have so many plans for the future. We constantly evolve as a company and as a brand, and do this by surrounding ourselves with other incredible people. "Jolie" is, as a lot of people know, the literal translation to "pretty" in French, but what not so many people know is that we use it to describe anything that is good, feels good, whether it's an object, a person or a space.
"We always had in mind that the core of our business would be to create unique experiences through interiors, but knowing that it could touch so many other areas of design, as a whole. So as we are building a bigger Jolie team, we are also working on launching a product very soon…keep your eyes peeled!"