Fabbian: limited edition of the AÉROSTAT lamp by Guillaume Delvigne.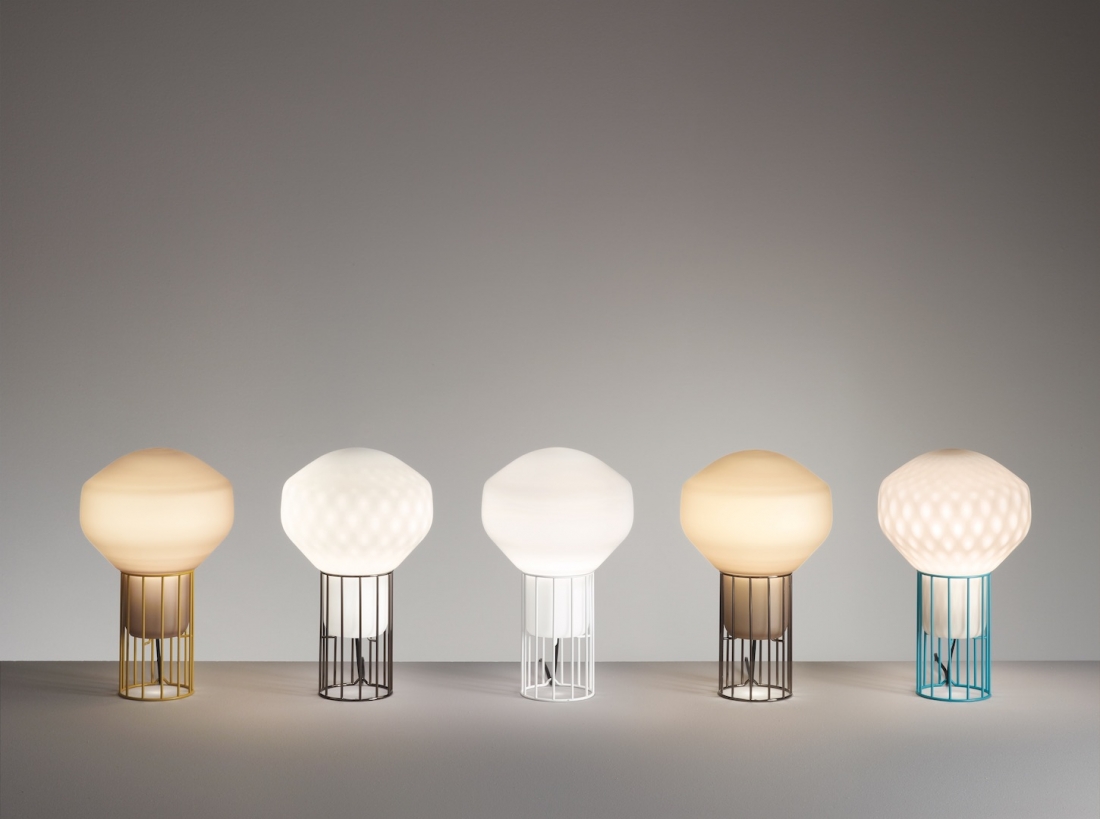 Following the success of 2014's Aérostat by designer Guillaume Delvigne, Fabbian brings out a table version in playful, coloured finishes.
The lamp is clearly inspired by the form of an aerostat, or airship, as the name implies, suggesting a luminous object so light that it rises off the ground on its own. Delvigne obtains the desired effect also thanks to the shape of the metal base, which becomes itself a characterizing element: a cage that seems to suspend the ethereal, contoured diffuser.
While respecting the original idea, the small table lamp version is enriched with new finishes in a limited edition of 50 pieces for each combination of glass and base finishes. The elegance and simplicity of this lamp make it perfect for any space.
The Aérostat collection consists of pendant lamps, table lamps and floor lamp for interiors. The pendant lamps and table lamps are available in two diffuser sizes with a metal cage that also acts as a support, while the floor lamp comes in only one size. The lamps are electrically wired for mains supplied LED bulbs.
Learn more at Fabbian.