Liqui Design's interiors for Brew92, a Saudi Arabian-based speciality cafe and roastery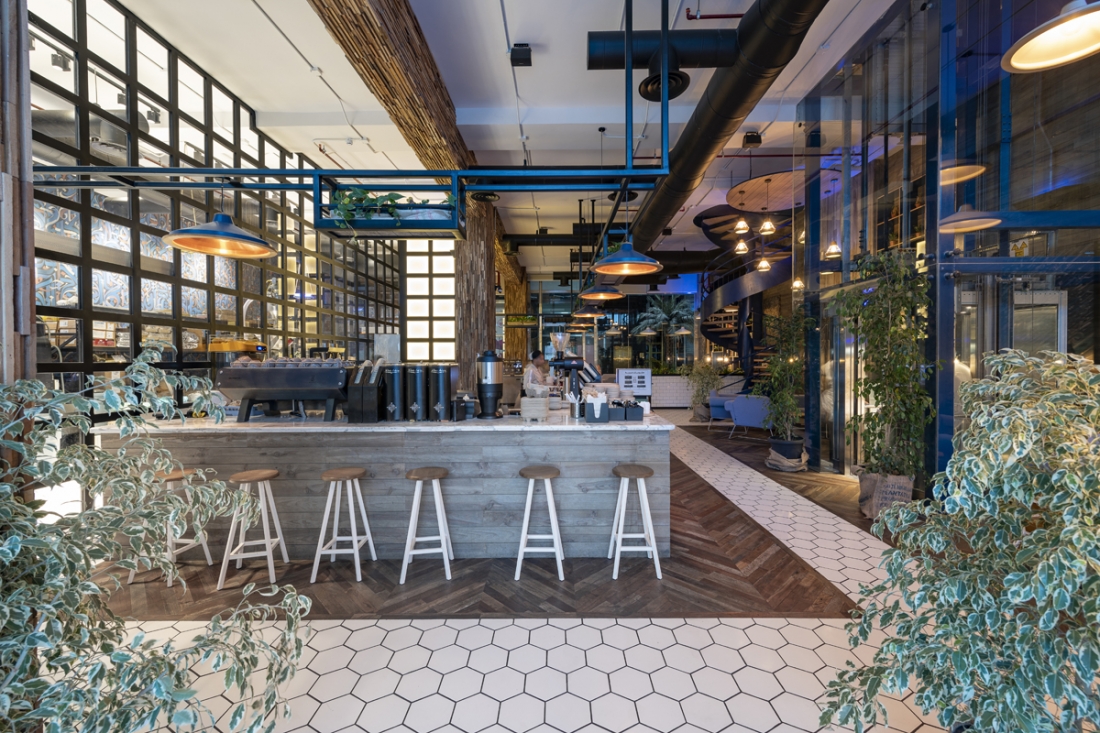 London and Brighton studio, Liqui Design, has recently completed the interior design for Brew92, a Saudi Arabian-based speciality cafe and roastery. Located in Al Khayyat, Jeddah, Brew92's impressive flagship space is fresh, imaginative and artisanal.
This isn't the first time Liqui has worked in this field. It has created unique coffee shop designs across the Middle East: in Dubai, Abu Dhabi and Jeddah. The Al Khayyat establishment is its second project for Brew92 – the first was completed in 2017, also in Jeddah.
"Throughout Saudi Arabia, the speciality coffee scene is burgeoning and offers a popular alternative to traditional Arabic coffee," explains Liqui Design. "While Western coffee chains are popular, there is a growing third-wave coffee movement that considers coffee as an artisanal foodstuff – a trend that is especially attributable to millennials. Moreover, these speciality coffee shops provide forums for social events, from poetry readings to art exhibits."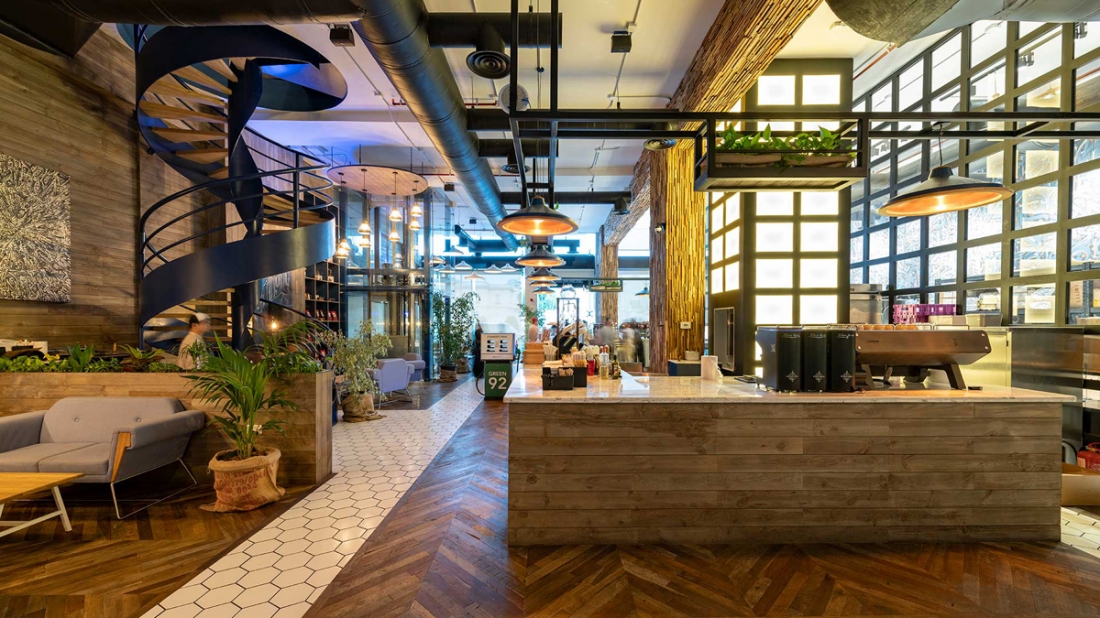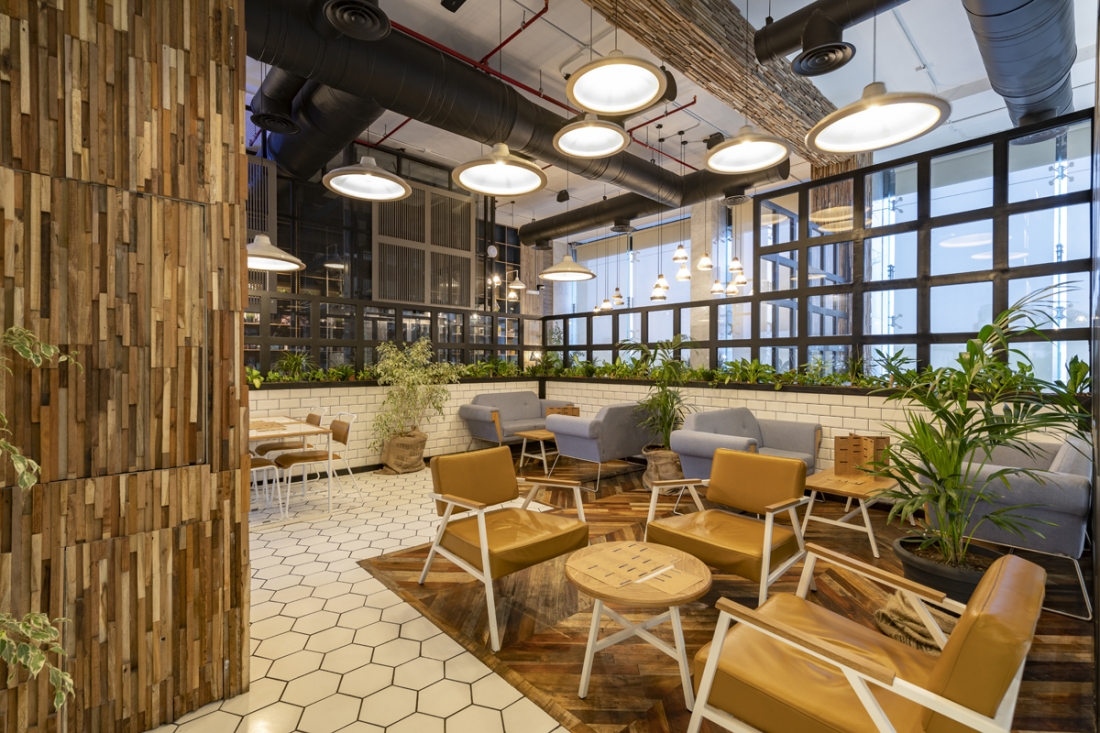 Focusing on this growing trend, Liqui Design worked closely with Brew92 to create an environment that appeals to coffee connoisseurs and art and fashion enthusiasts alike, combining reclaimed wood, green foliage, blue tones and industrial components.
The building began as a large, open and bare two-storey property, devoid of character and charm. Liqui Design reimagined the space with the bold, bright and airy look and feel of a modern warehouse.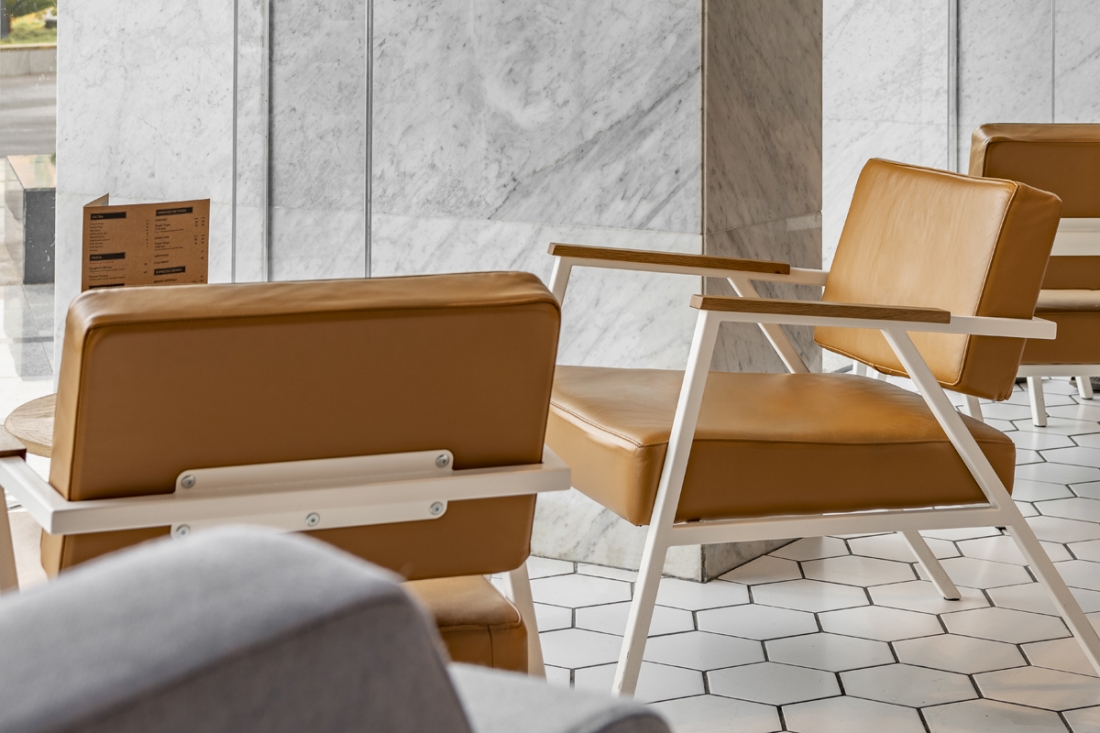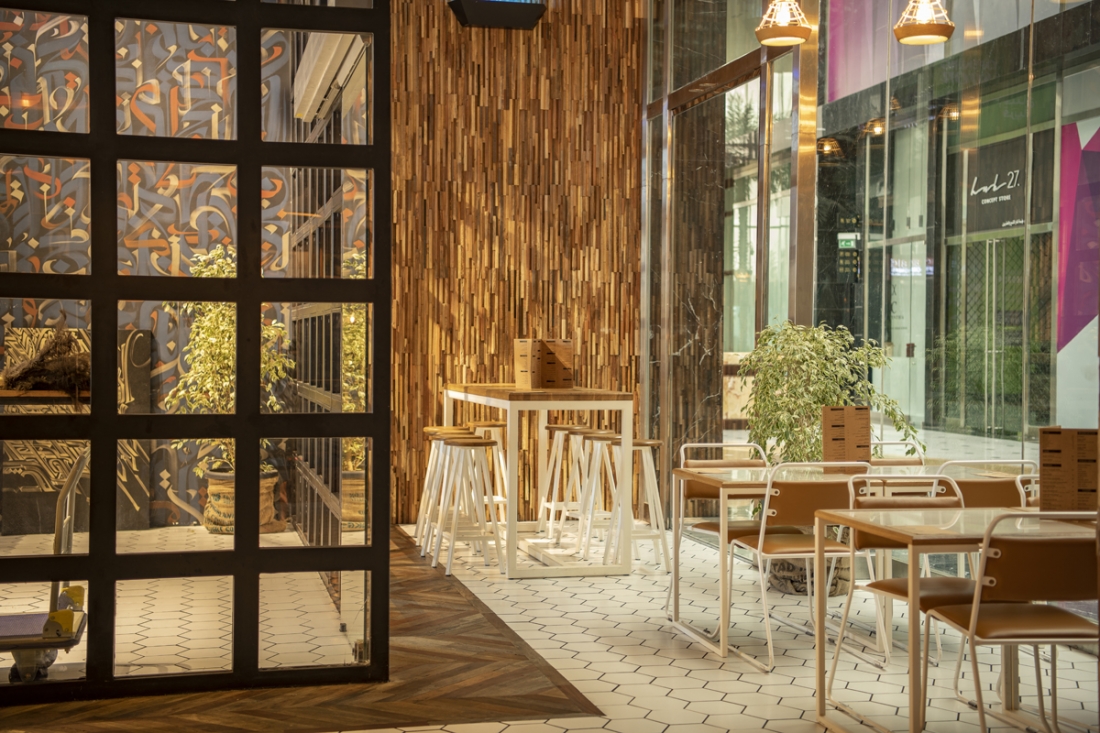 Despite its scale, the cafe and roastery are full of warmth and personality. The space is divided into a number of smaller seating areas, marked off by natural wood flooring. Private lounge "rooms" offer a sense of intimacy and are enclosed with industrial mesh.
Elsewhere, architectural elements add a "wow factor" to the overall plan: there is a magnificent glazed partition that separates the roastery, a large, bespoke island coffee counter and a striking spiral staircase.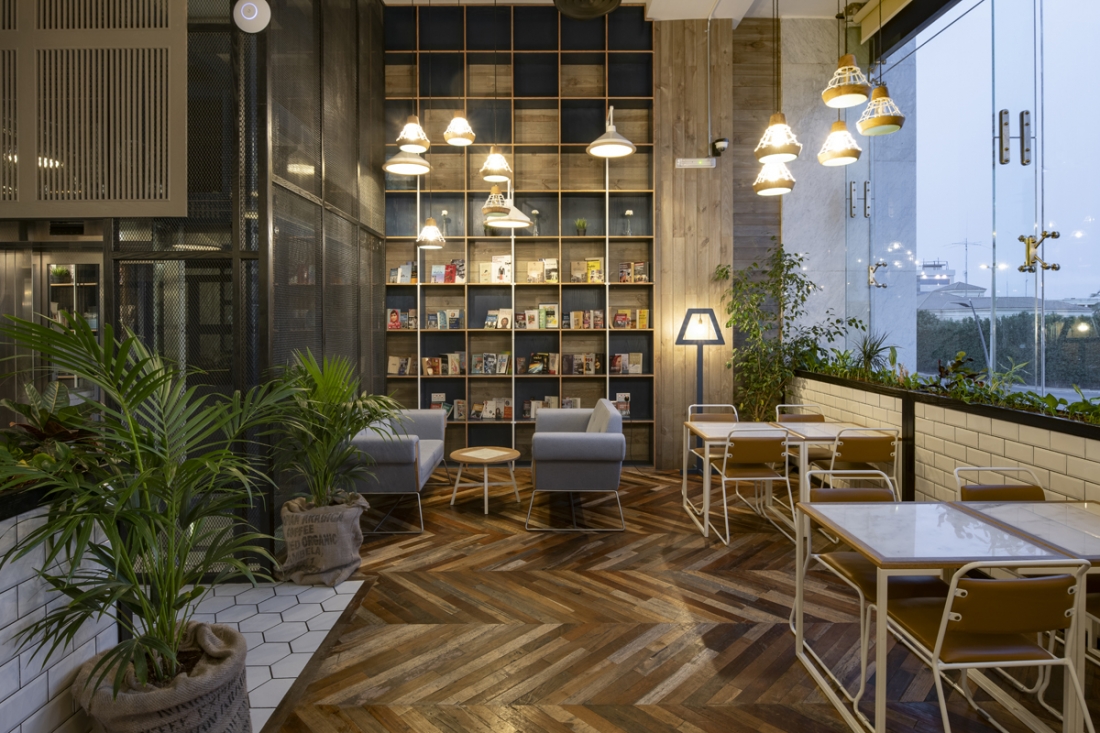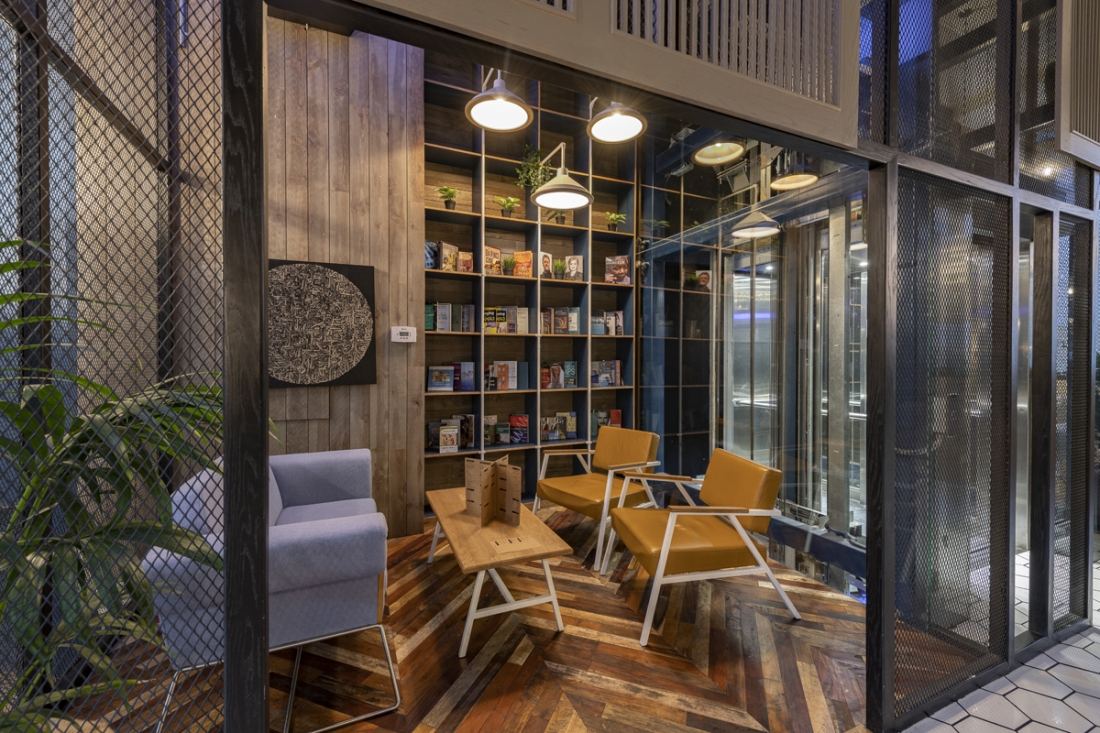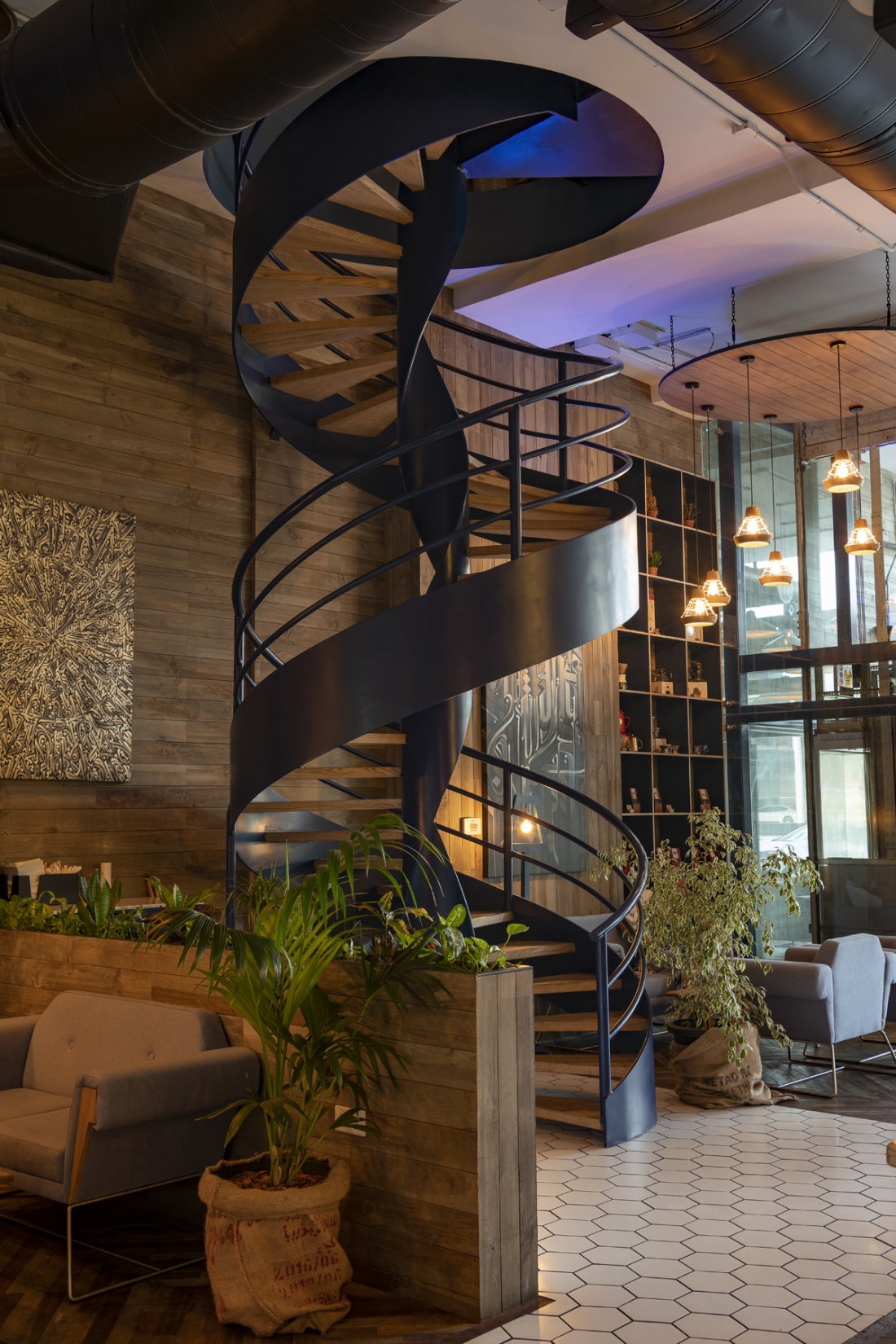 Liqui's own furniture and lighting designs were used for the project. Manufactured in the UK by Liqui Contracts, the pieces are made from sustainable materials, and combine traditional craftsmanship with modern innovation. The finished designs include a Studio Cafe Table and Coffee Table, a modern and cosy Hove Club Chair and Sofa, and a quirky and affable Symbol Lamp.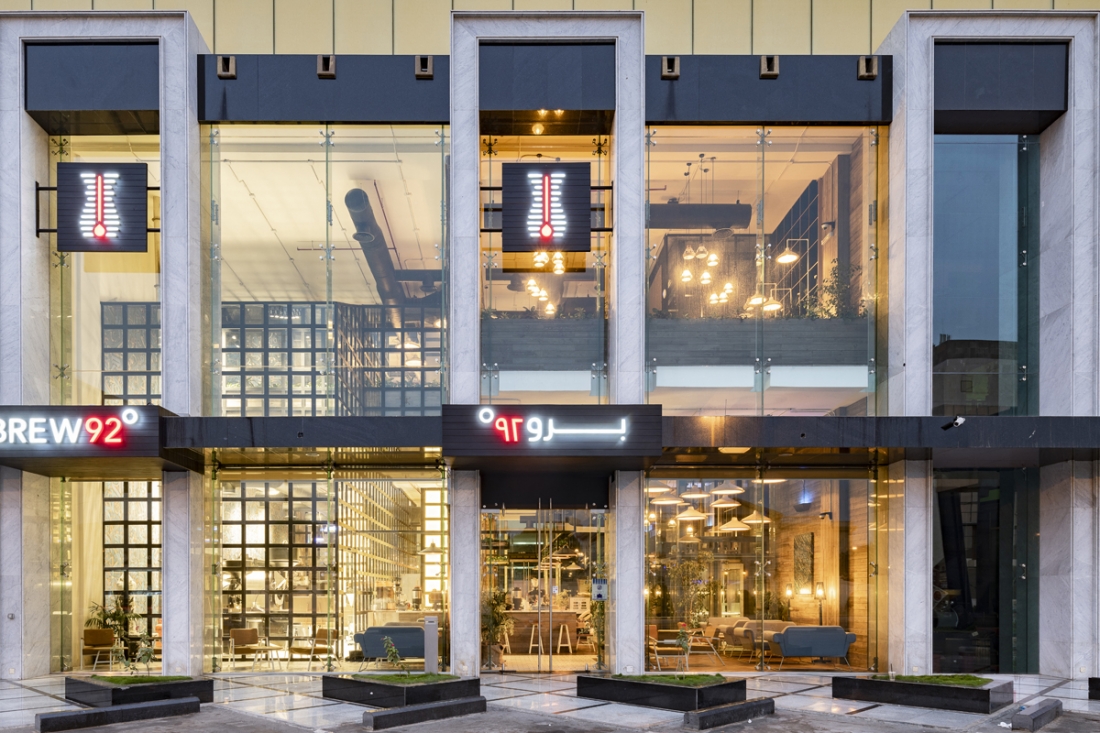 For more information on Liqui Group, visit www.liquidesign.co.uk.