Munich Fabric Start – Focus section 'Sustainable Innovations'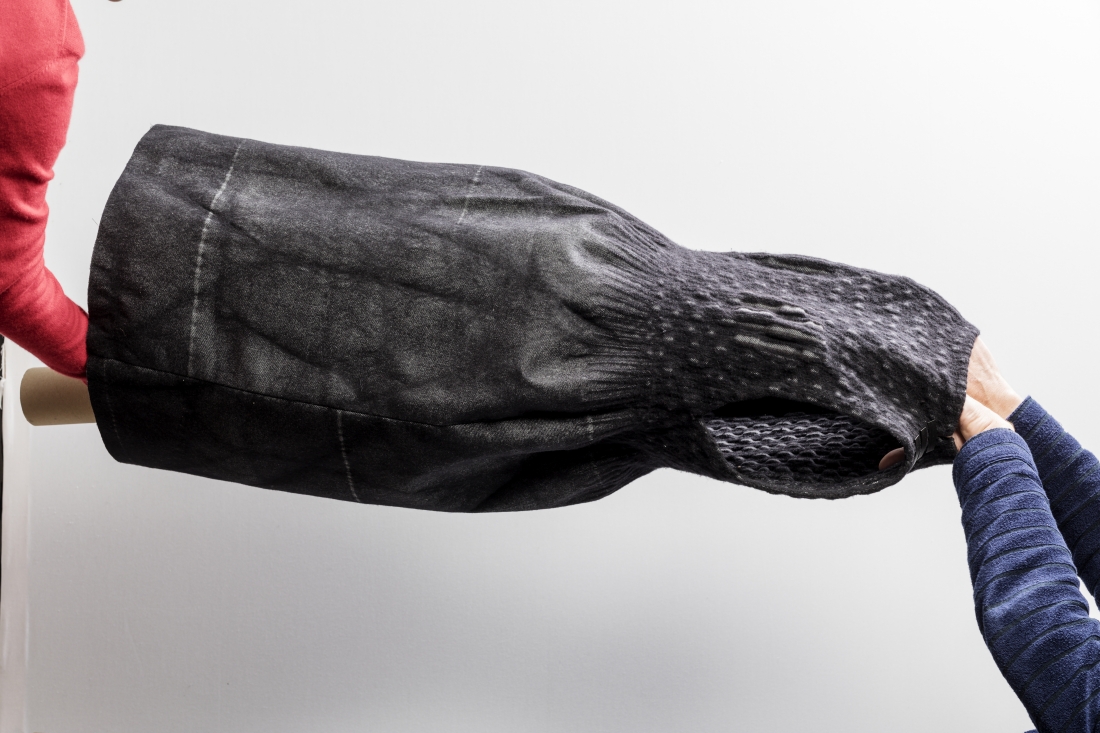 Munich Fabric Start, a leading international textile trade show in Germany, opened it's doors to representatives of the industry to introduce the materials of SS21 with a strong focus on sustainability and transparency in the future orientated textiles industry.
Twice per year Munich Fabric Start presents vast collections of fabrics and accessories, alongside hosting trend presentations and panels by internationally renown experts, such as Li Edelkoort and Peclers Paris. Searching for new definitions of trend and creating discourse around inspiring and progressive directions for materials, fashion and design, the 'Keyhouse' section of Munich Fabric Start is a hub for sustainable innovations, ranging from experimental approaches to applied robotics. For the third time the especially for Munich Fabric Start curated space 'Sustainable Innovations' took over a section at the 'Keyhouse'.
With 'Sustainable Innovations', the curator Simon Angel created a space to explore new material thinking, to exchange ideas, question and introduce cutting edge ideas to the international textile and fashion industry.
A selection of international talents was presented, amongst the following innovative projects: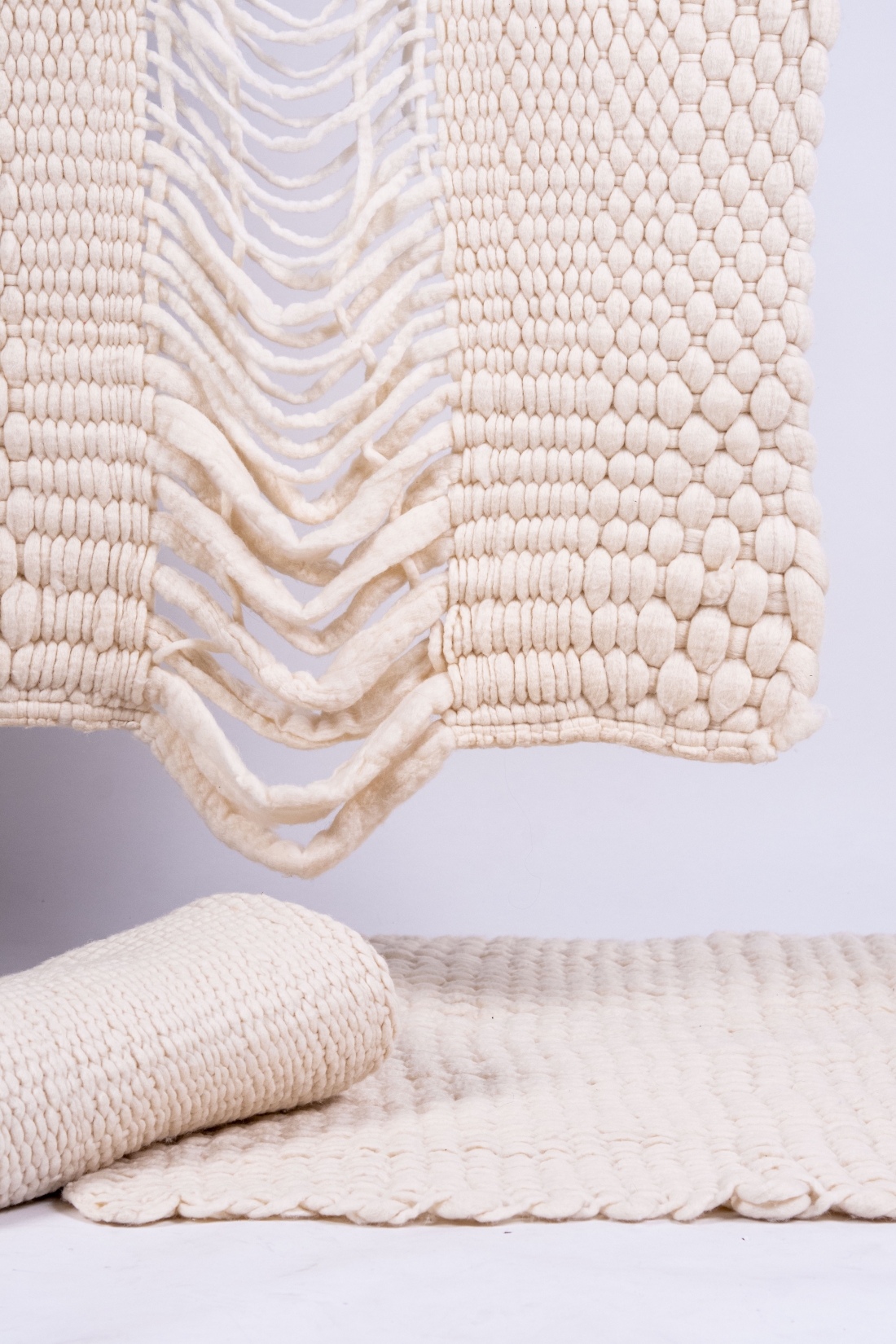 Lee Sun – Consumption of Heritage - Lee Suns design practice explores current contemporary issues through the lens of the fashion industry and questions the relationships between humans and fashion, fashion and tradition, nature and humans. Her collection 'Consumption of Heritage' relates these questions to her Korean Heritage, the history of the local fashion industry and the related loss of craftsmanship. Aiming to touch on this lost craft, her collection is made mainly from traditional Korean plant based mosi fabric and hanji paper, with the garments being designed for specific situations and purposes based on the relationship between the wearer and clothing, consumption and disposability. 'Consumption of Heritage' is an invitation to reflect on the current state of fashion and to imagine solutions for sustainable craft.
Bas Froon and Katrin Vlug – UNSEAM - The initiative UNSEAM, founded by Bas Froon and Karin Vlug, developed a technology that creates three dimensional textiles by digitally programming local shrinkage based on material properties of the used textile. Their process allows to apply patterns with an applicant to the textiles that will cause shrinkage in those parts in the final production process. The final size and shape can be different for each piece and with UNSEAM they aim to enable designers and brands to produce their clothes, shoes and furniture made to measure and on-demand to avoid waste, reduce labour and create a more sustainable and ethical approach to fashion production.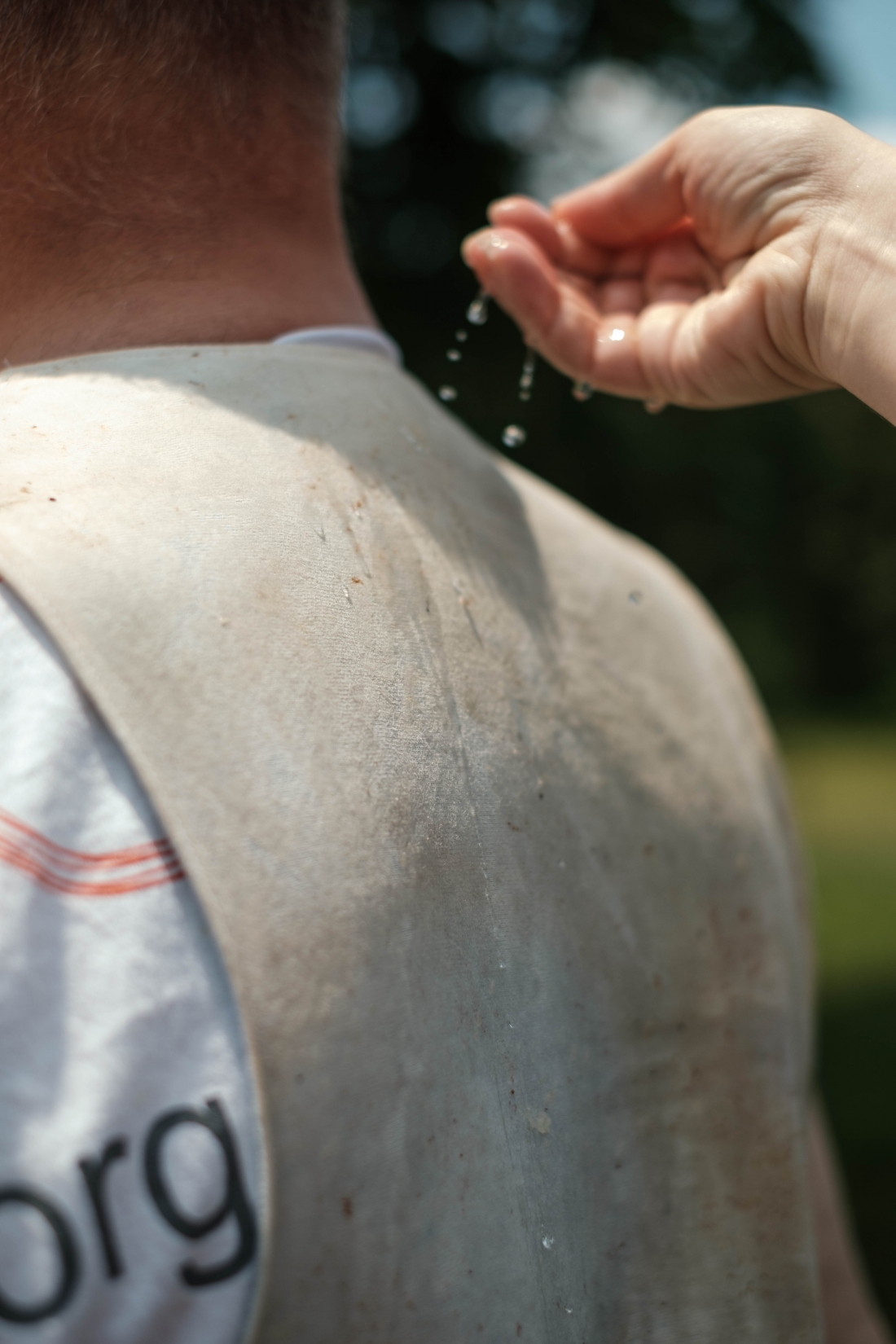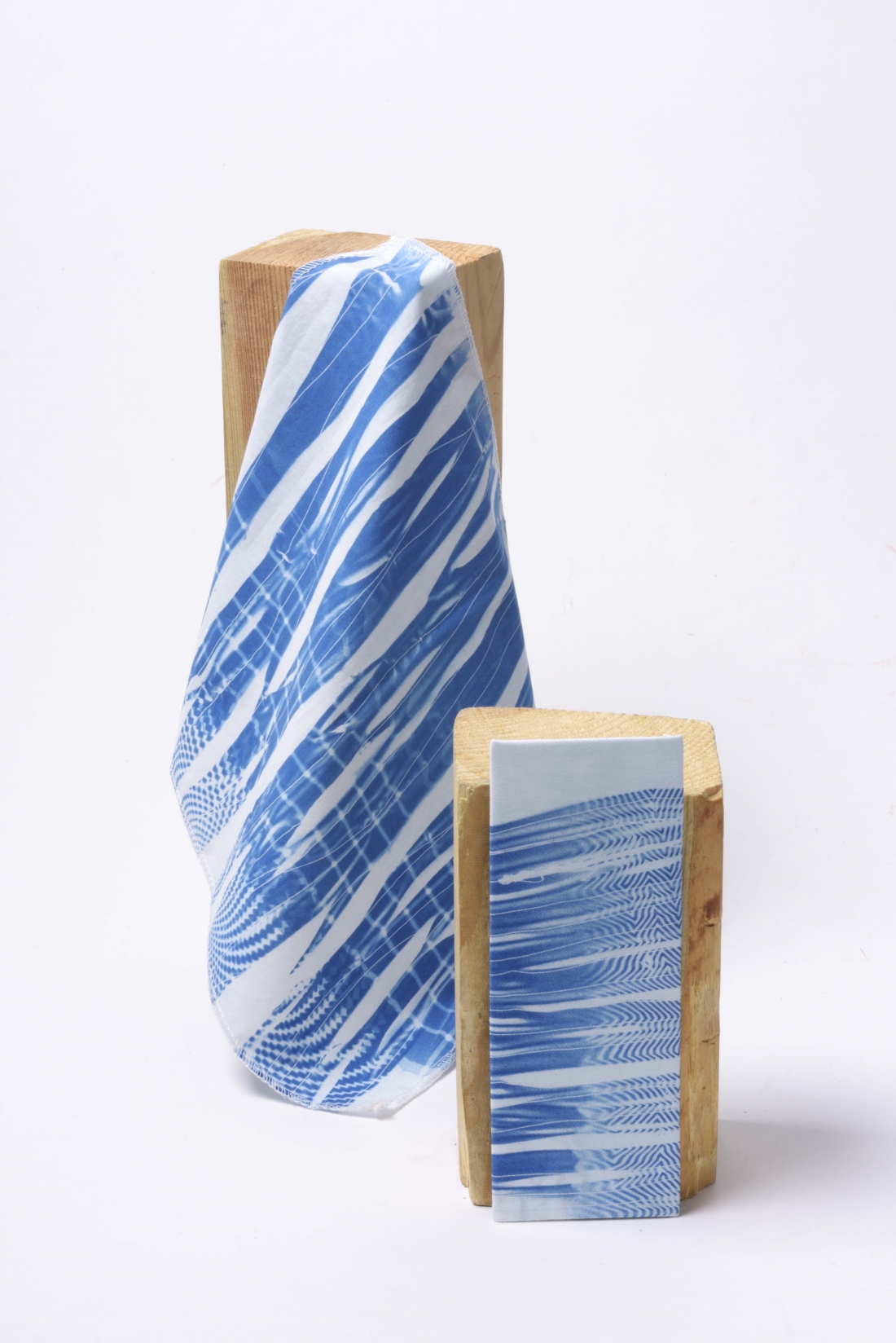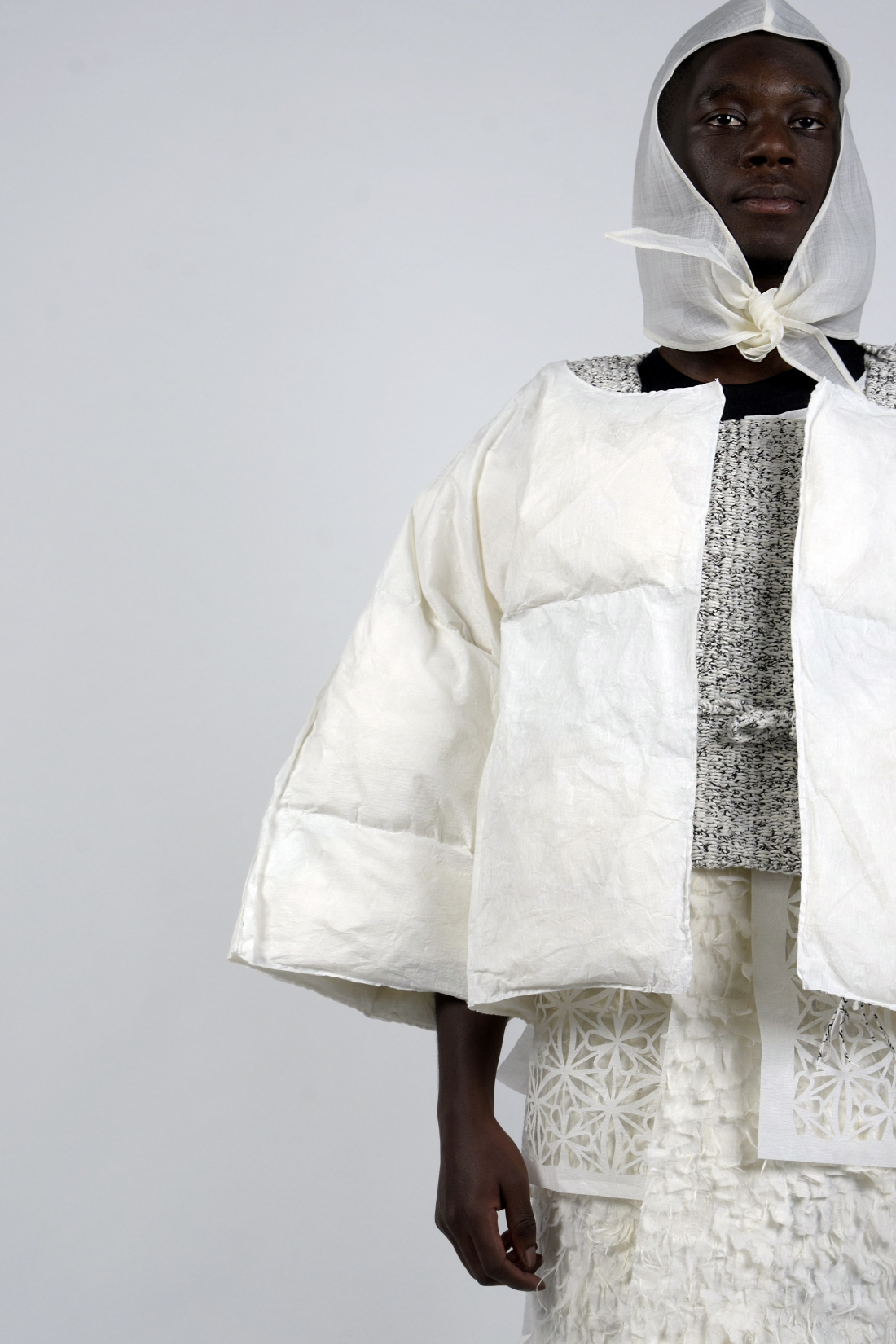 Gal Yakobovitch (G Y Studio) – CT Dairy - GY STUDIO by Gal Yakobovitch is a bio-materiality fashion studio, creating innovative, all natural biomaterials from local food waste and hacking industrial manufacturing techniques to create zero-waste products. 'CT DAIRY' is a project that tackles the issue of a declining dairy industry in Conneticut and explores new sources of revenue for small farms in other industries such as the fashion industry. For 'CT DAIRY' Gal Yakobovitch looked back to traditional uses of the milk protein Casein, which was widely used as source for hard plastic, before the introduction of petroleum based plastic. From the Casein she developed a water resistant rubber, which she applied as a protective coating to workwear that is used at the dairy farms. The rubber is natural, biodegradable and water-resistant and made from milked sourced from the farms.
Madeleine Marquardt – ILPS - Madeleine Marquardt is a textile and surface designer with a cross disciplinary approach: She combines old printing processes with modern technology in an experimental and interactive way and has developed the INNOVATIVE LIGHT PRINTING SYSTEM (ILPS). In ILPS Madeleine uses light to serve as a drawing tool to create patterns on fabric without repetition. The variability of the designs is possible by controlling the speed of action as well as the radiation intensity and the designs are currently possible in a brought range of blue tones. With ILPS she aims to revolutionize conventional textile printing and create less resource-intensive surface designs.
Caterina Tioli - Rinse Off - Caterina Tiolis work is centred around an anthropological, human centred design research that looks at the connections between culture, traditions and identities. For centuries the textile industry has been using potato starch as a 'temporary' application to ease the weaving process of fragile yarns such as wool. This however often results in reducing the quality of the raw material. With 'Rinse off' Caterina creates a focus on the potential of starch and applies it directly on untwisted wool to not only valorise the quality of the starch agent, but allows a more direct contact with the raw beauty of wool, otherwise minimised by the spinning process.