Alda Ly Architecture draws inspiration from nature for a New York medical centre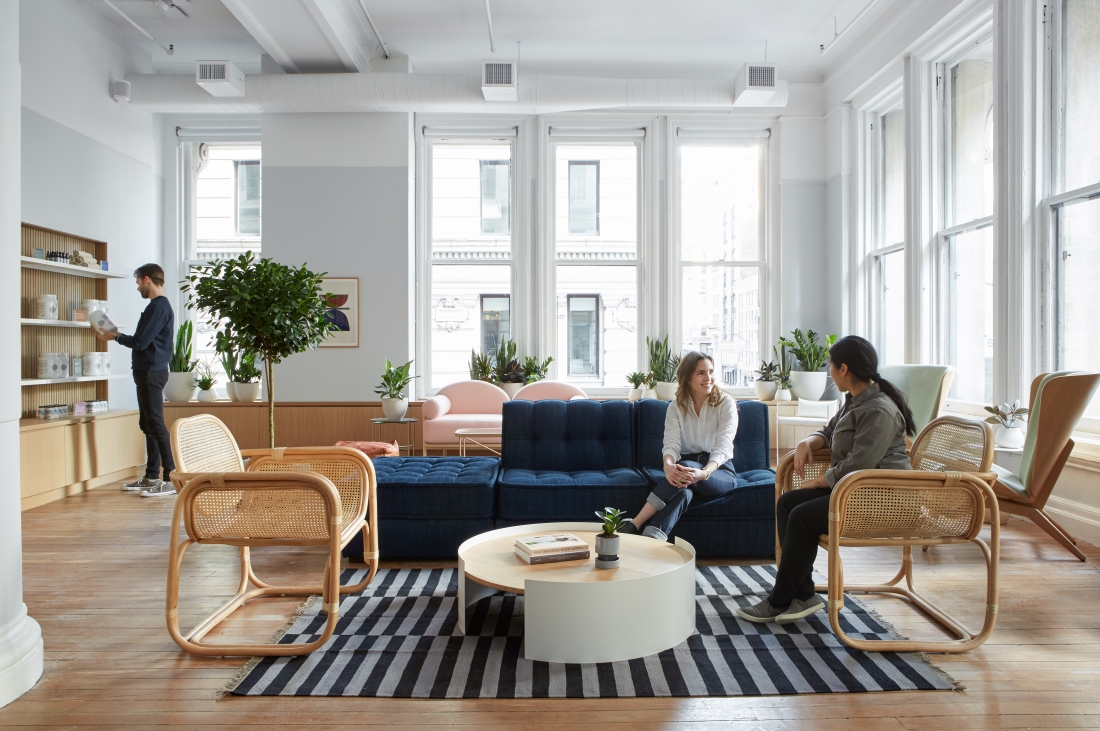 Alda Ly Architecture has taken inspiration from nature in its design of a flagship medical practice in a Beaux Arts-style tower on New York's Fifth Avenue.
The Parsley Health centre uses a blend of lifestyle and nutritional guidance alongside diagnostic testing. This innovative approach and holistic ethos informed the design team throughout the project.
Biophilic design principles, which integrate elements of nature into architecture, are at the heart of this scheme, with the intention of improving the mood and comfort of patients.
"Over the last four decades, studies have proven that integrating biophilia into the designed environment improves occupant well-being," said Alda Ly Architecture in a project description.
The design team adhered to all 14 patterns of biophilic design, as defined in the study by Terrapin Bright Green, mimicking nature in ways shown to reduce stress and improve cognitive performance.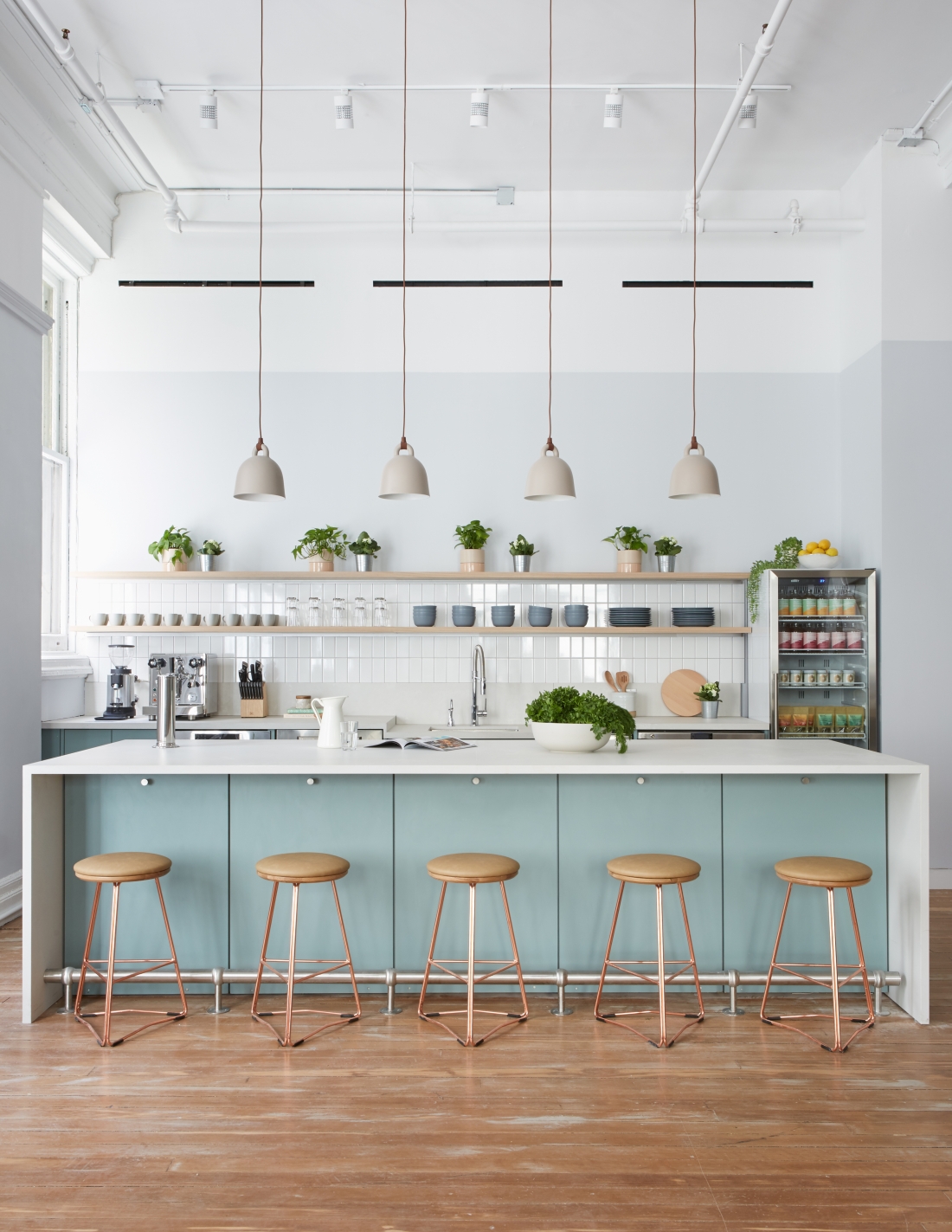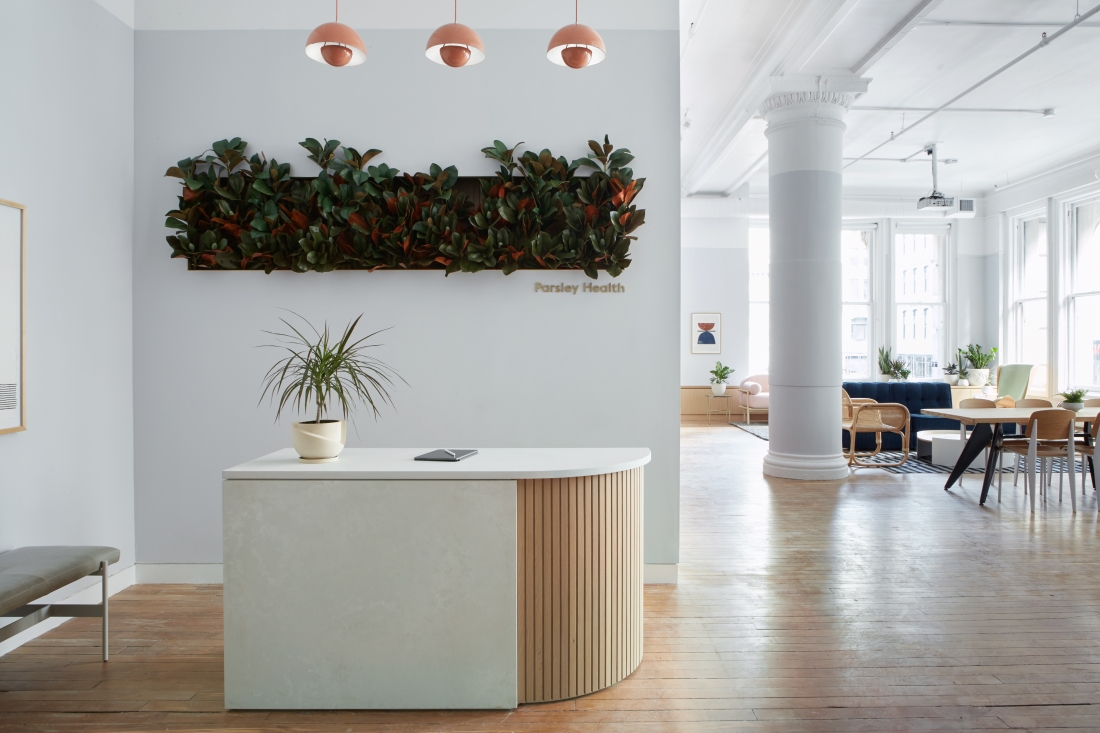 Natural elements, white-washed walls and calming earthy tones are used throughout the interior design. At the entrance, a wall niche is planted with dark green magnolia leaves overlooking a curved reception desk made from environmentally friendly Caesarstone and white oak cabinetry.
The organic shape of the countertop guides patients to a plant-filled lounge area, flooded with natural daylight and featuring a range of bespoke seating. An open-plan cafe and kitchen area sits alongside, where visitors can enjoy a healthy snack or take part in a cooking class.
Lighting has been carefully considered using the biophilic concept known as 'prospect', both to aid navigation of the space, but also to impact positively on the body's natural circadian rhythms. A small tree illuminated by a circular stone is the focal point at the end of a corridor leading to exam rooms, while natural light from tall windows plays off original maple flooring in the waiting area.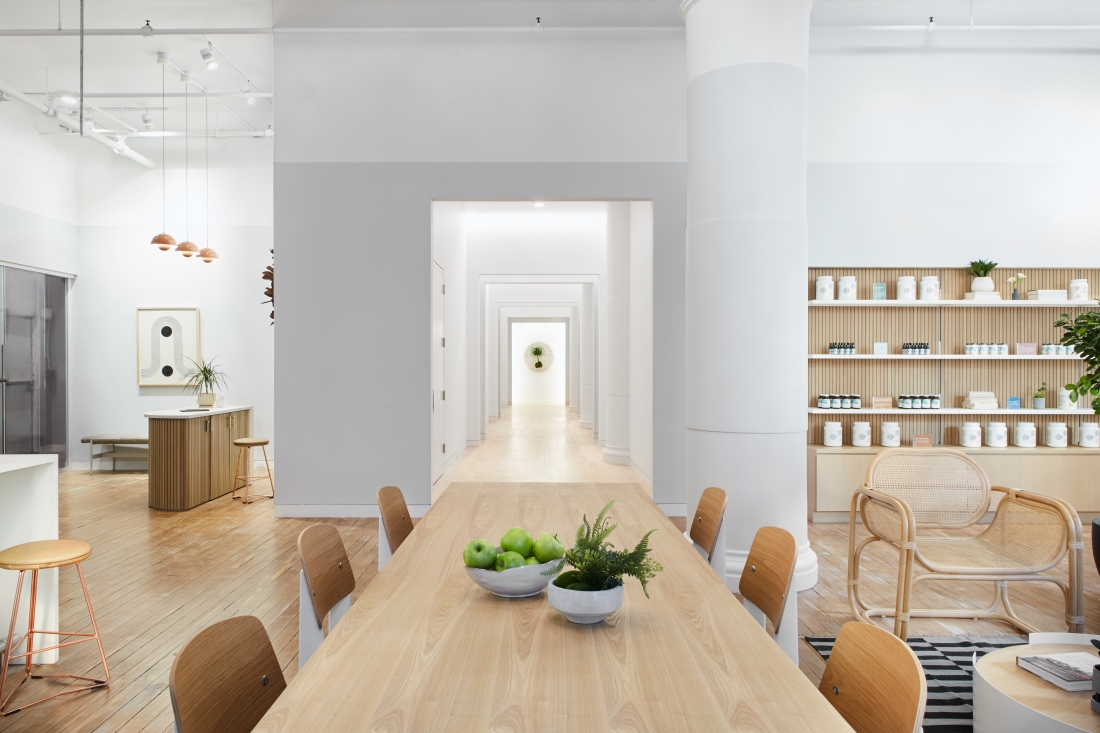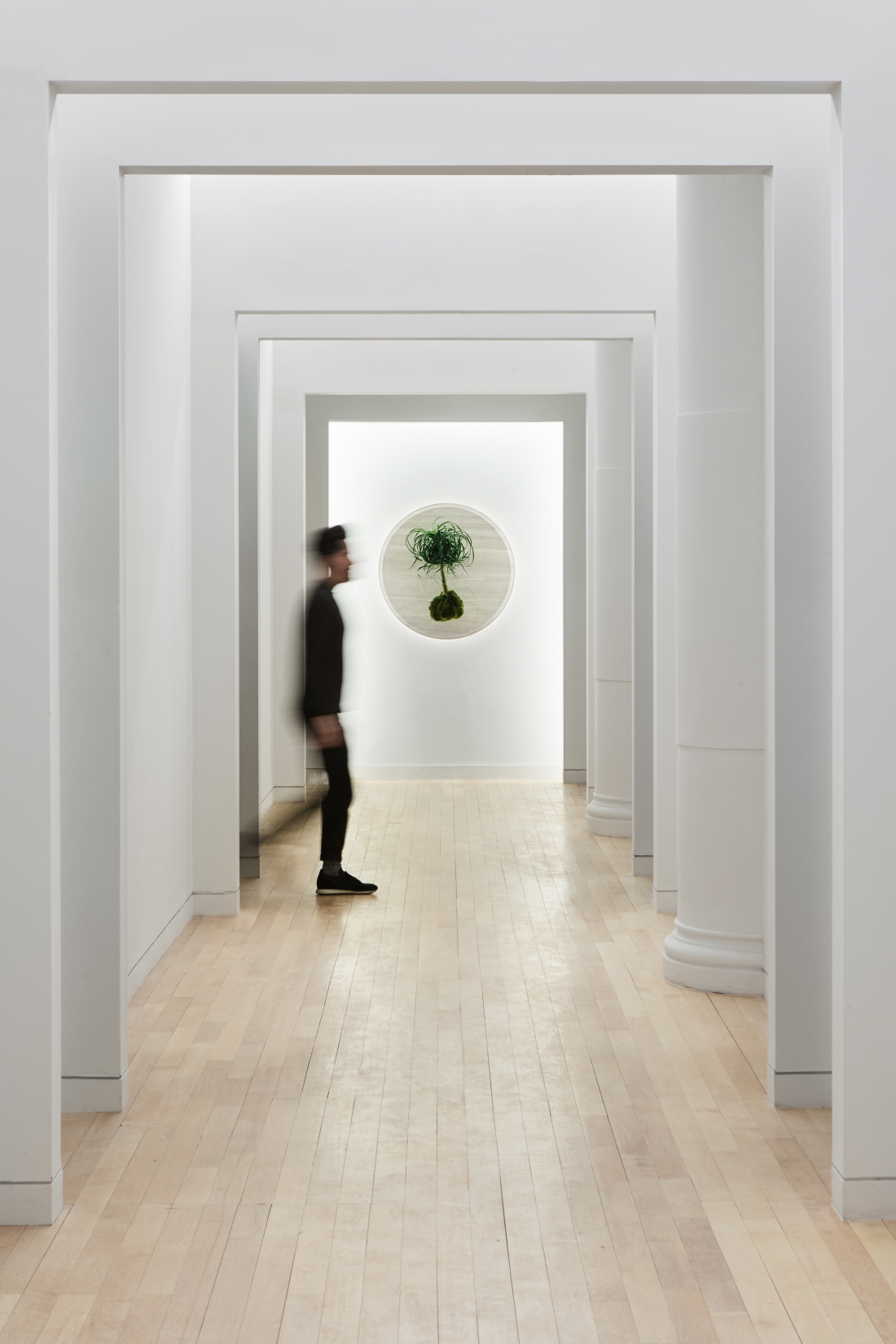 With centres in San Francisco and Los Angeles, Parsley Health was launched in 2016 by doctor Robin Berzin, a doctor passionate about making transformative medicine more accessible through better services and the use of technology, such as apps for mobile devices.
Unlike typical US medical centres, the company does not take insurance and instead offers a monthly membership for patients. Describing itself as "bridging the gap between medicine and wellness", for $150 (£115), each member is entitled to five doctor visits, as well as five visits with a health coach.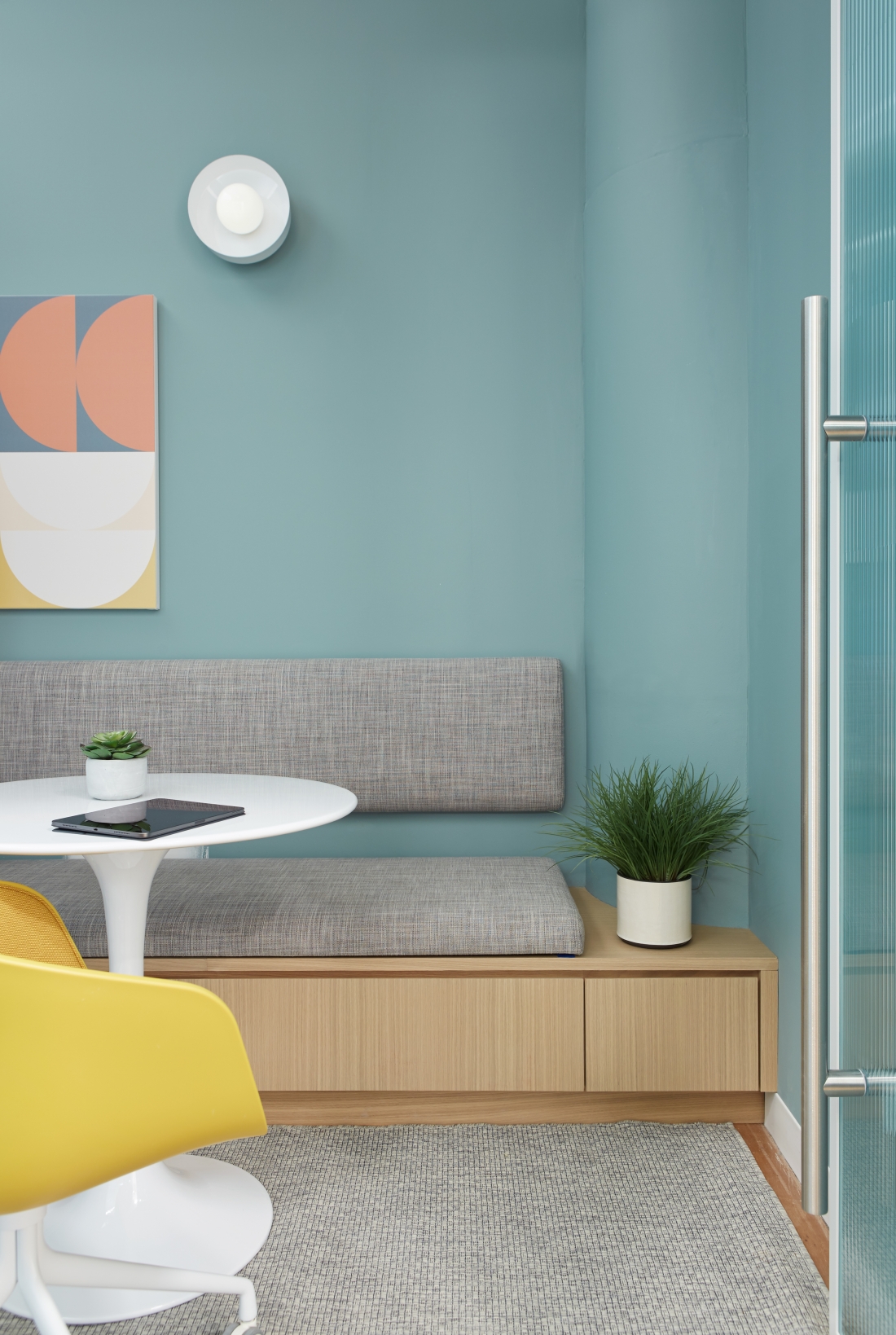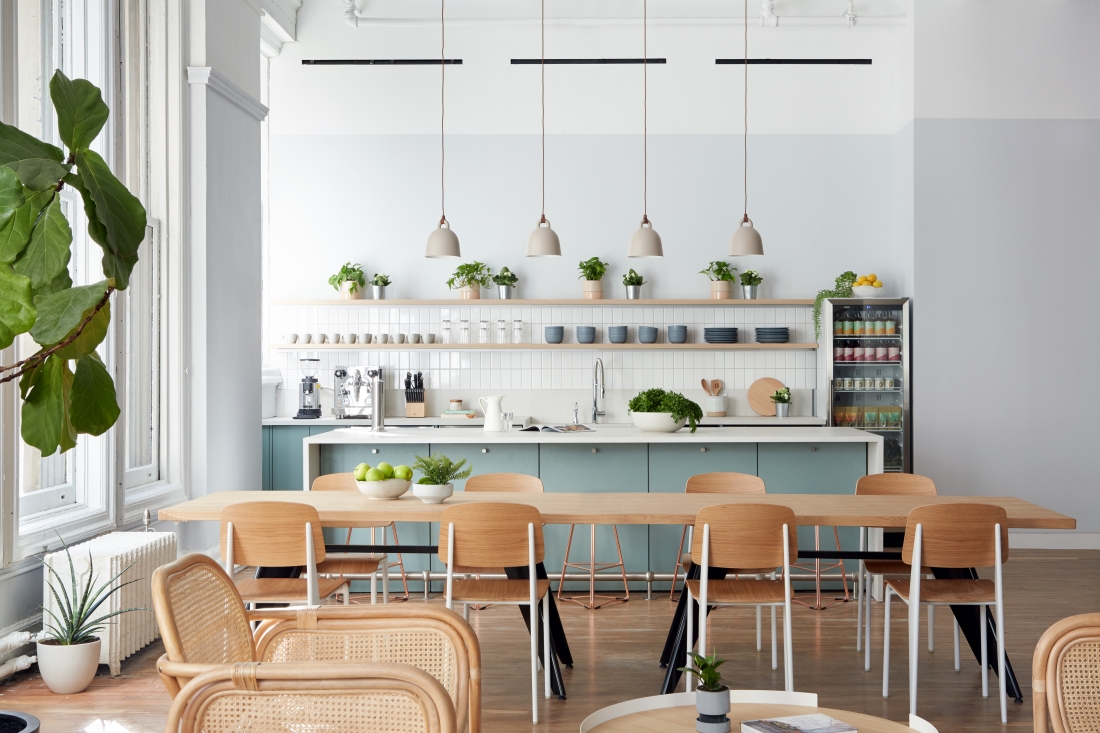 Alda Ly Architecture is now working on schemes for custom-designed centres in Los Angeles and further plans for a new location in San Francisco are in the pipeline.