Radii creates bespoke timber framed glazed partitioning solution for Boston Consulting Group.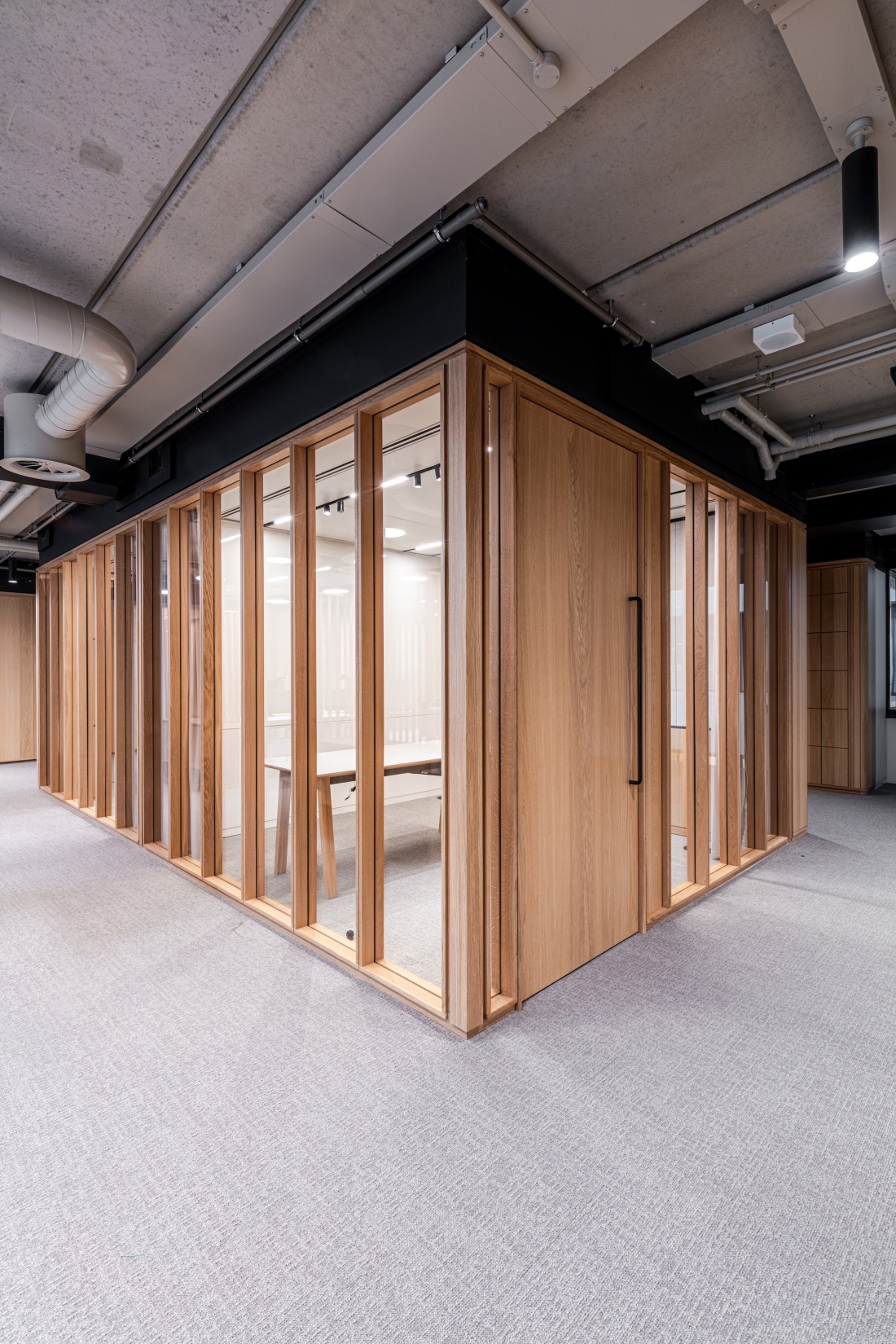 When Boston Consulting Group relocated its offices to London's 80 Charlotte Street, it required the build of 257 meeting rooms.
Architect Piercy&Company approached Radii - part of Radii Planet Group - with the brief, to which they came up with a timber framed glazed partitioning solution to kit out the 250+ meeting rooms and offices set across four floors.
The partition system was created completely bespoke for the client - utilising FSC approved European Oak alongside single and double glazed partitions. Some also included integrated blinds between DG glass for further privacy.
Radii's ethos is to implement a design-led and consultative process. It specialises in delivering bespoke and sustainable glazed partitioning solutions to produce workspaces that meet all technical and aesthetic requirements. This particular project is the perfect example of this in action.