Squid series of tables inspired by the shape of a cuttlefish bone.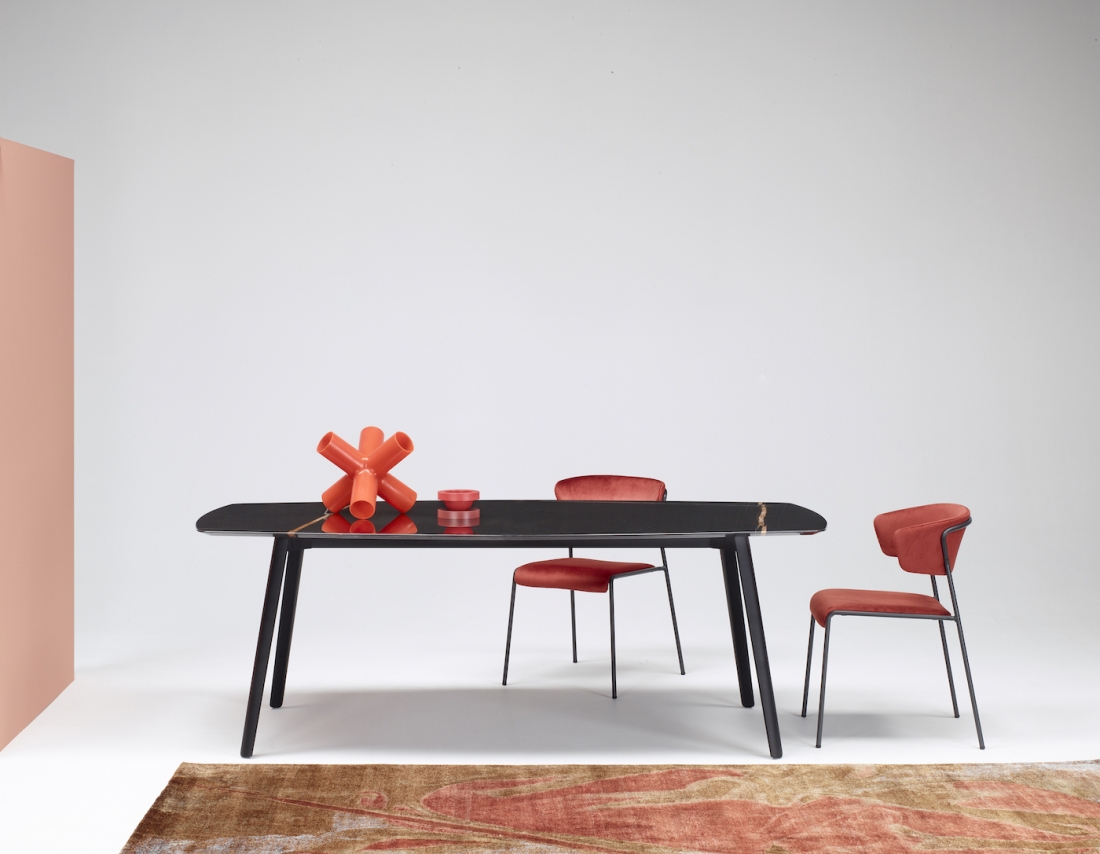 Space is a luxury; the objects that populate it must therefore bring value both in terms of aesthetics and functionality, which are in turn inextricably linked.
An example of this combination is the Squid table by S•CAB designed by RadiceOrlandini DesignStudio. The collection is versatile, flexible, generous, and plays on the shapes of the hexagon and rectangle. The visual impact of the large size is amplified and refined by the sense of lightness given by the attention to detail of the die-cast aluminium leg.
The designers replaced the traditional laminar section with one in the shape of a cuttlefish bone, hence the name Squid, with a rib that makes it more robust and interesting to the eye thanks to the reflections of light on the different inclined planes.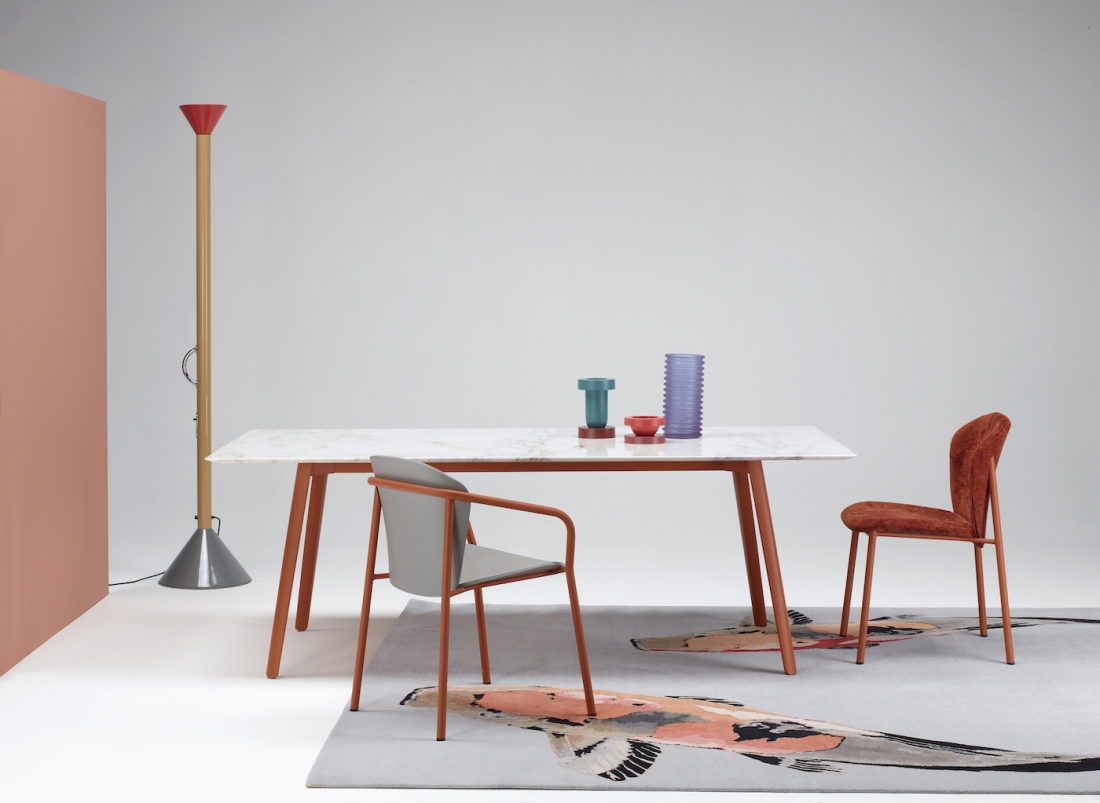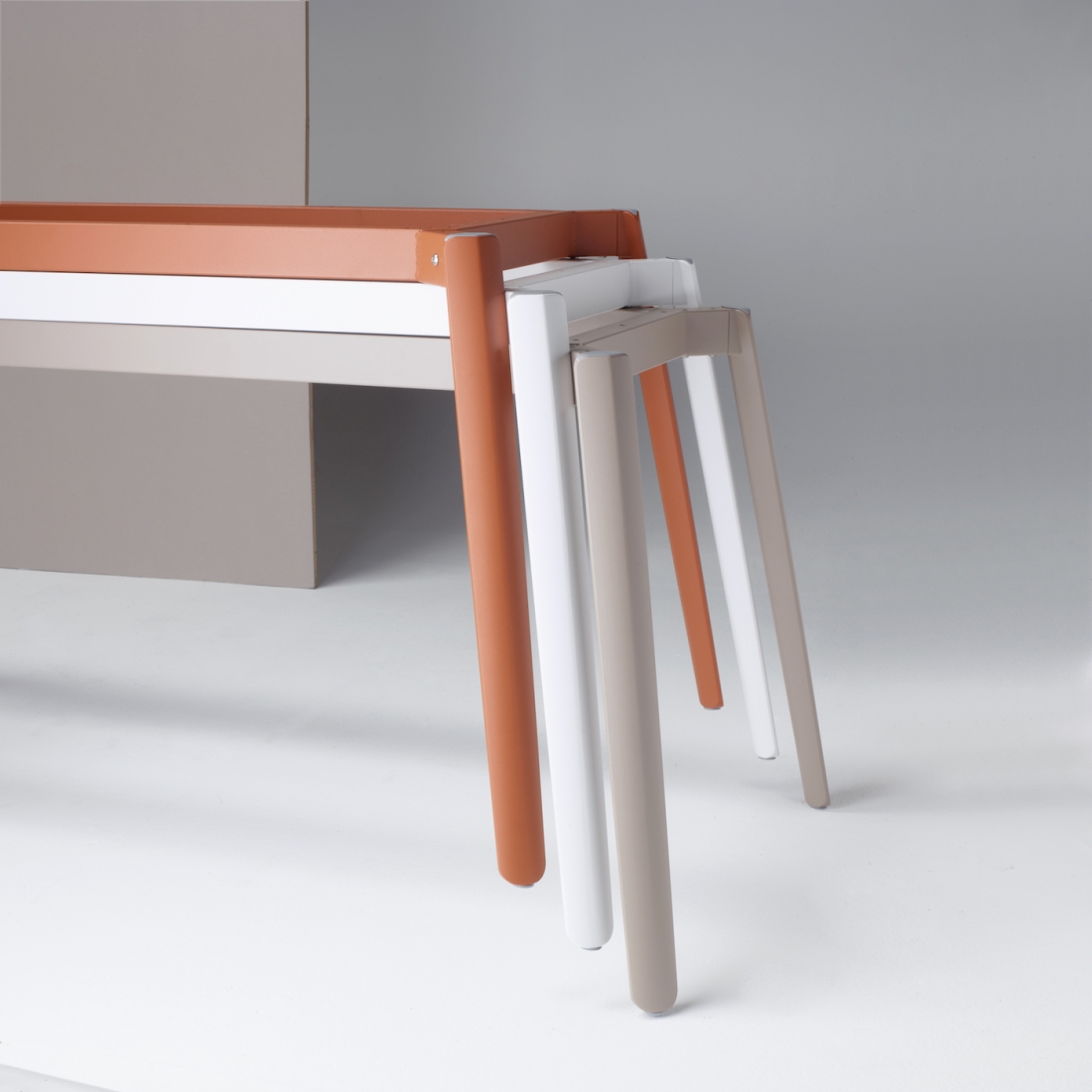 Attached to metal tubular frames, the legs generate a solid support structure for precious marble (Calacatta and Sahara Noir) or HPL tops; the classic charm of marble lives in harmony with a series of soft tones for the bases or welcomes the twist of more colourful ones.
Fixed or extendable, with shapes and sizes that are out of the ordinary but still easy to assemble and move, versatile for their placement: the Squid tables can be the protagonists of large residential dining rooms, public spaces and food venues, but also of office settings, thanks to the special Squid OF version with openings for cables, coated cable ducts and lids in the same finish of the top.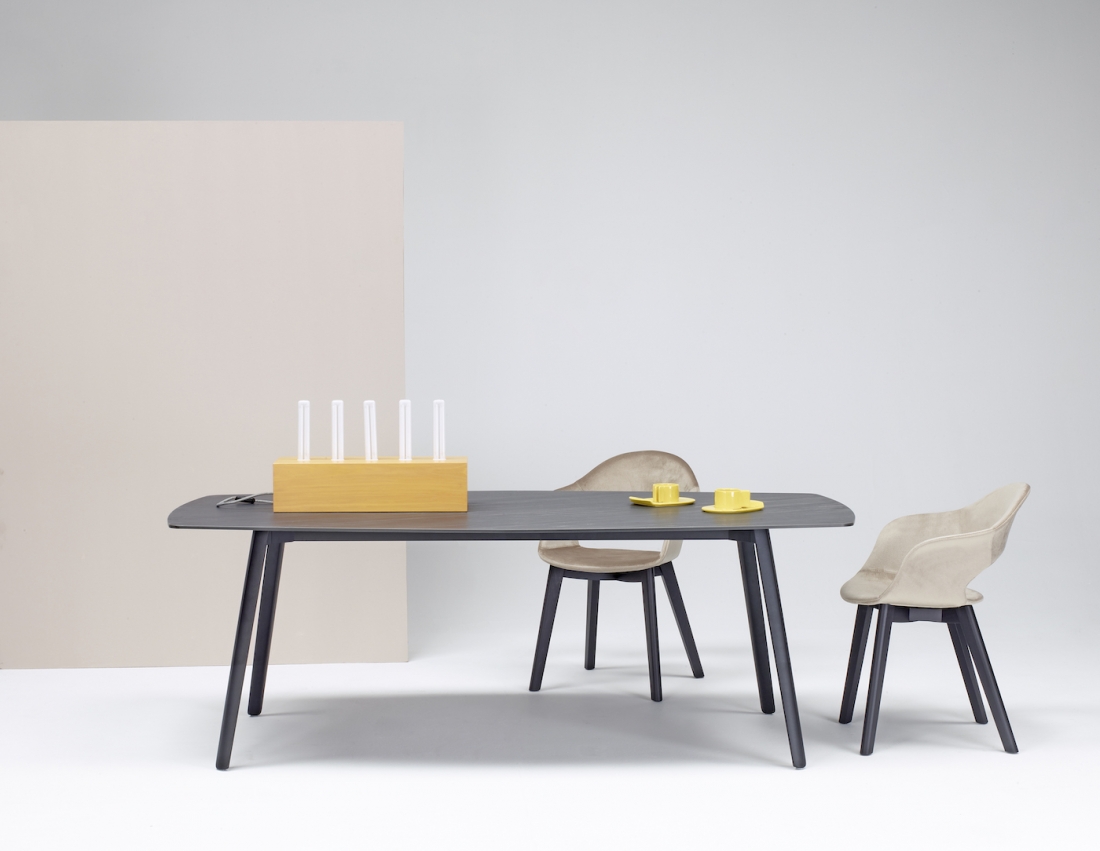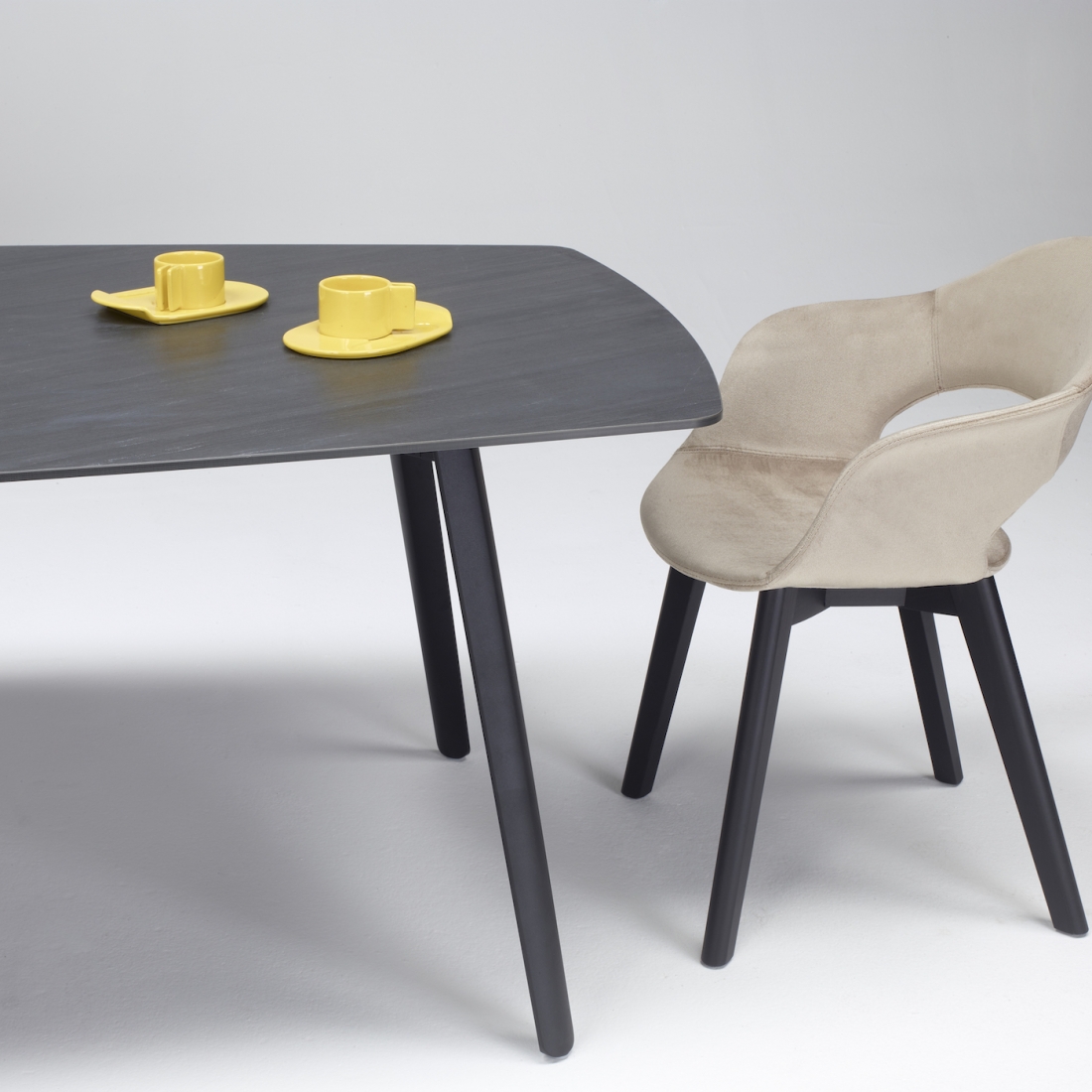 Squid OF finds its perfect extension in the Lady B Pop armchair: born from the collaboration with Studio Zetass, it was designed for the contract world. The padded frame with technopolymer core and 4-leg base, the welcoming and comfortable shape then made it a smart and universal seating solution for any environment.
The Squid collection once again confirms the vision of design according to S•CAB, pragmatic and versatile, aware of how much similar aesthetic criteria have broken down the traditional distance between the world of contract and interior design. Last but not least, it shows the company's attention to the environment, being a product that can be 100% disassembled for a correct recycling process.