Space Frames: Studio Mieke Meijer's giant sculptural lights at Coal Drops Yard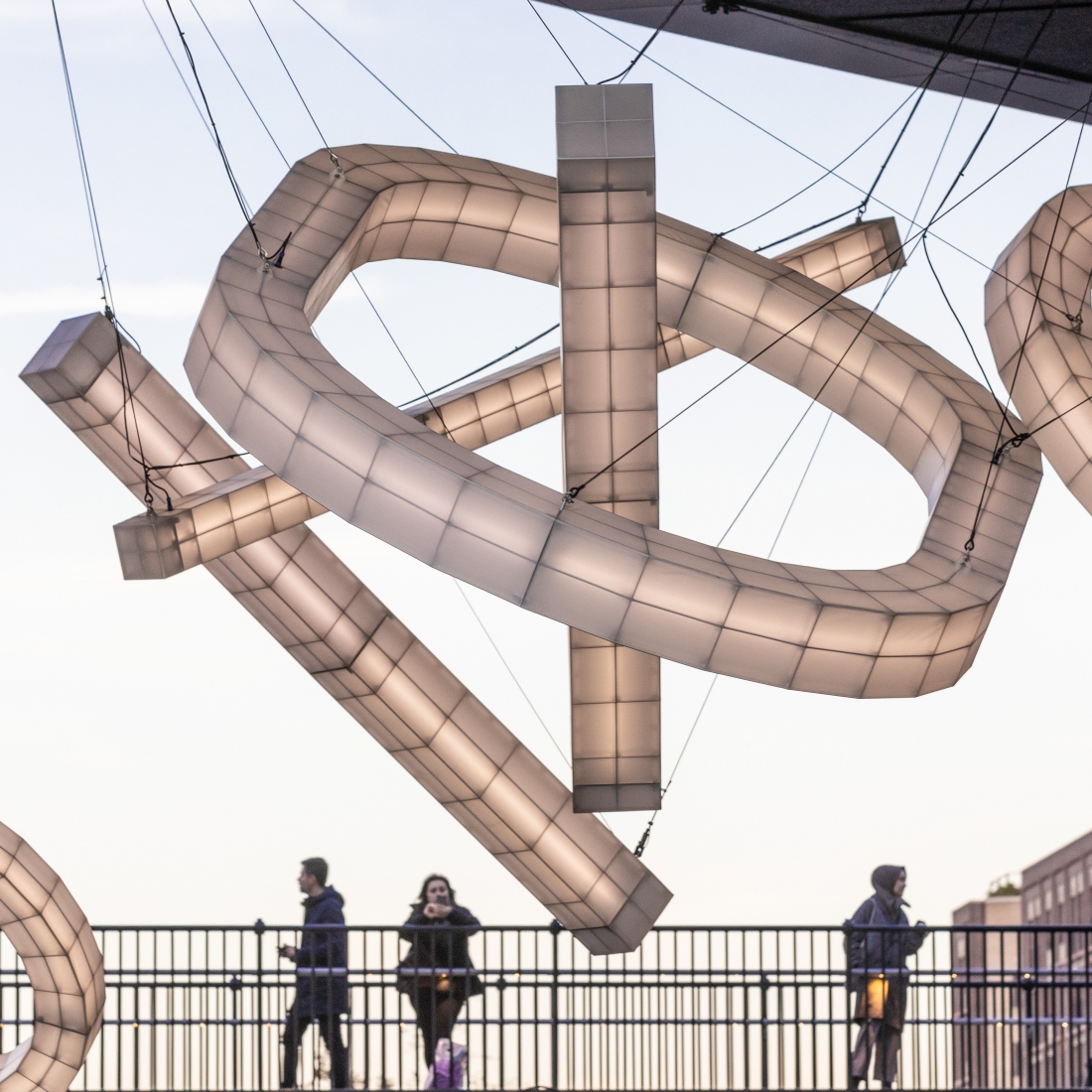 Eindhoven-based design practice Studio Mieke Meijer has unveiled a special festive light installation at Coal Drops Yard shopping district in King's Cross.
Commissioned by MDR Gallery, the giant sculptural lights, or 'Space Frames', have been placed around Coal Drops Yard and Granary Square. It's a dynamic installation, a response to the architecture of its location, tracing the arches and mimicking the graphic outlines of the location's industrial structures.
The Space Frames act as landmarks, drawing visitors towards and beneath them and as beacons, visible across the landscape of Coal Drops Yard and Granary Square and beyond.
Coal Drops Yard is a celebration of industrial engineering, and the Space Frames are similarly inspired by the timeless beauty of rigorous and functional industrial architecture: Roy Letterlé and Mieke Meijer of Studio Mieke Meijer cite the abandoned industrial buildings of their hometown of Eindhoven as a direct influence on their work.
Each Space Frames has been handmade by Studio Mieke Meijer in their workshop, with a light but strong aluminium skeleton made from an innovative modular system. The frames are then covered in an industrial polyester fabric, more commonly used in the aviation industry.
"We didn't just want to make a lamp, but more of a building system," says Mieke Meijer. "From the same building block, you can make a small object or a really large one."
Space Frames will be in situ at Coal Drops Yard until 6 January 2019.