Suspended wooden beams at Tel Aviv restaurant by Kimmel Eshkolot Architects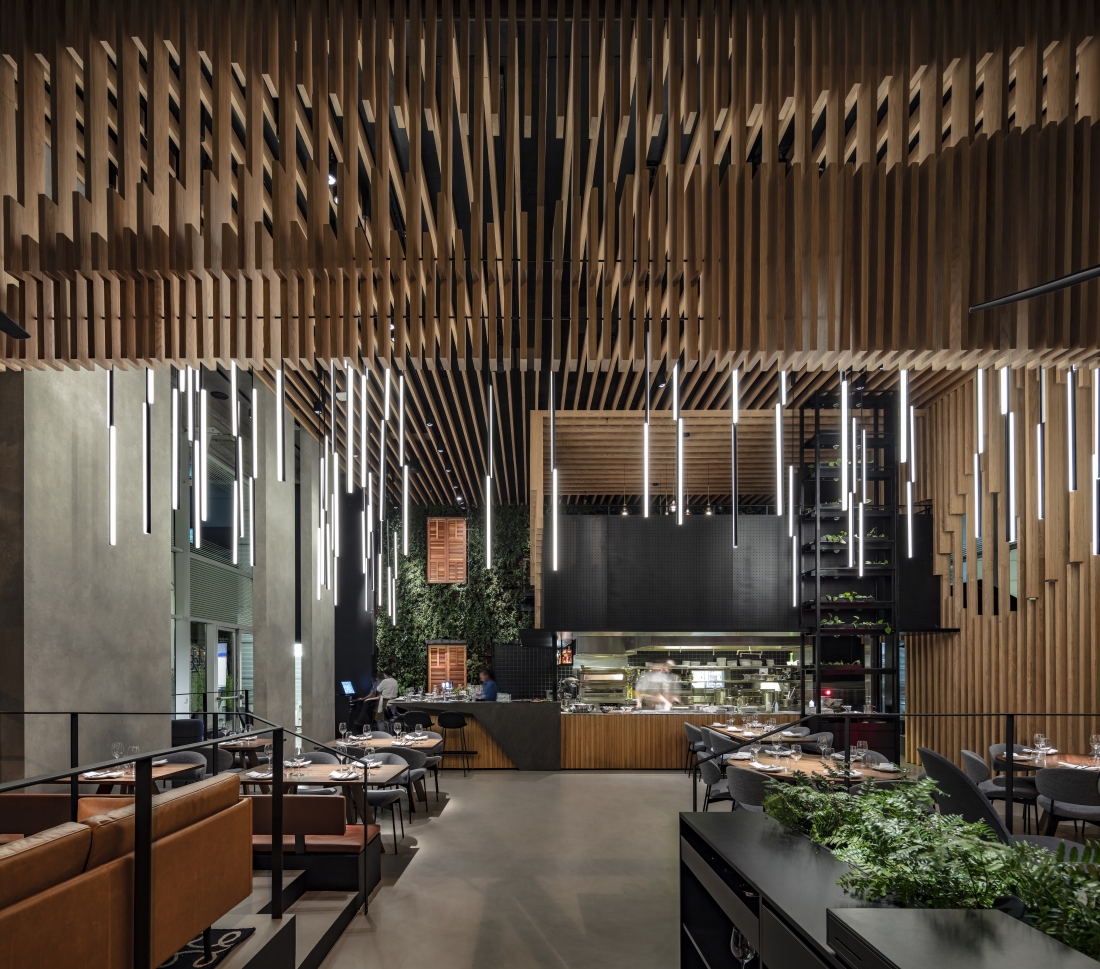 A double-height ceiling with rows of suspended wooden slats takes centre stage in this restaurant interior by Israeli architecture firm Kimmel Eshkolot Architects.
Named after its location on Tel Aviv's Lilienblum Street, L28 is home to a spacious restaurant, divided by long timber screens into distinct areas for drinking, dining or meetings.
The beams, in a variety of lengths and depths, arch and fold over the kitchen, across the bar and form a curtain alongside the staircase. They are used both for visual effect and as a screen to control light and views around the room.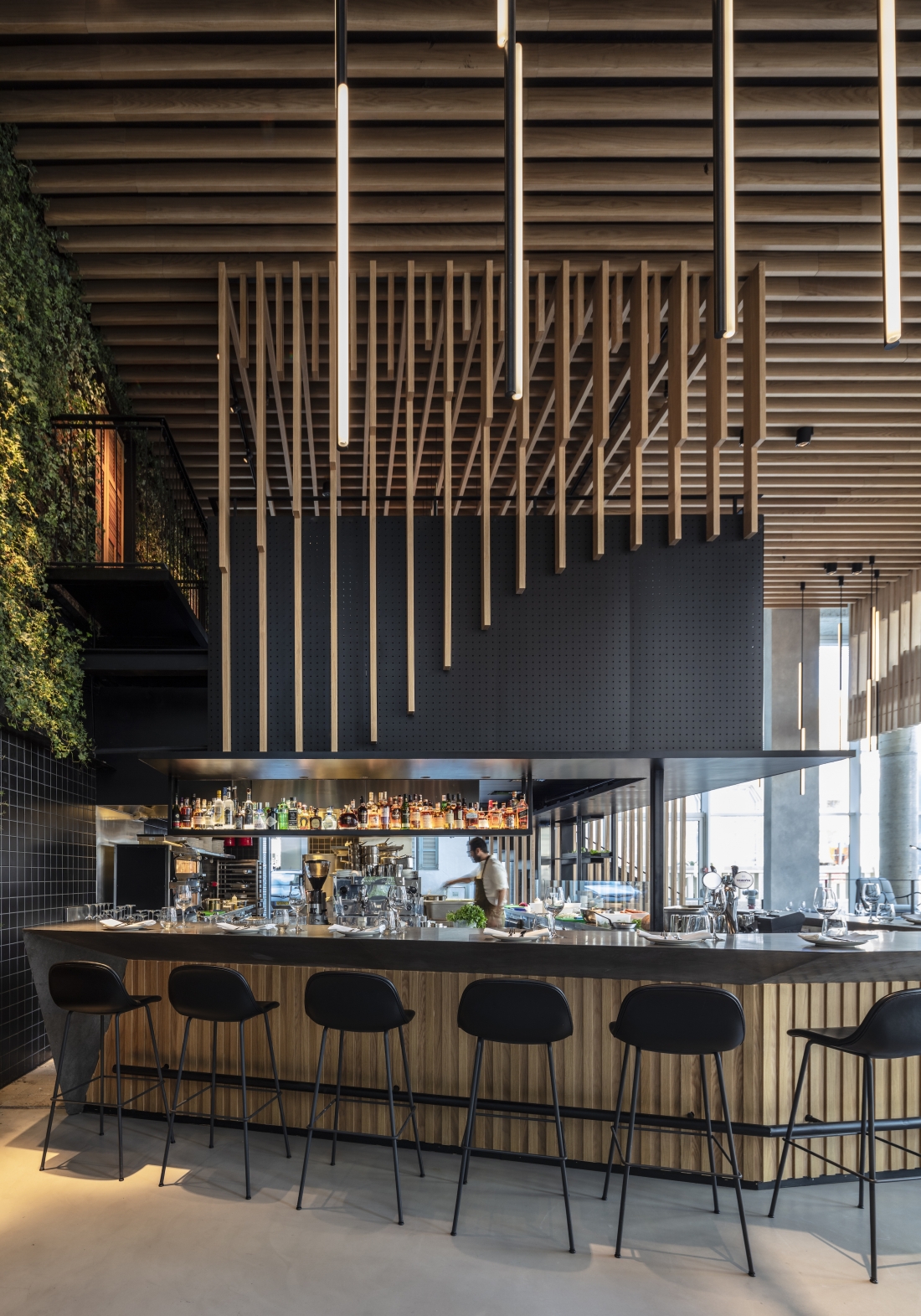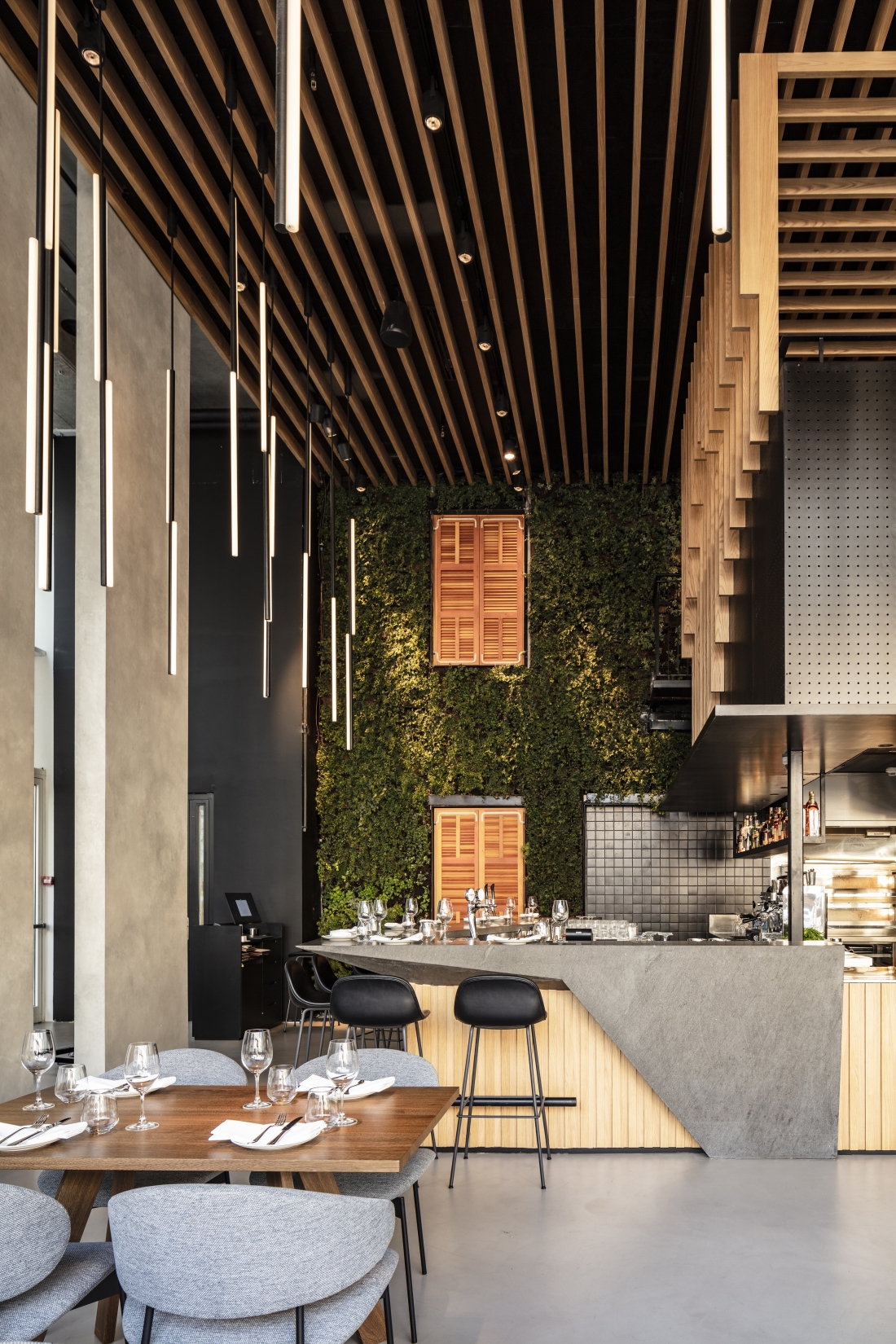 The main dining area can be seen from all angles throughout the space, framing the open kitchen and bar. A raised platform above the restaurant's street-facing facade, offers a lounge area for meetings during the day, while a private dining area for events is located on a mezzanine level above the kitchen.
Furniture and finishings are based on natural and neutral materials - wooden cladding has been used extensively in the ceilings and furniture, set against a smooth concrete floor and softened with vegetation growing along a floor-to-ceiling green wall.
On the roof of the building is an urban farm, developed to serve in the restaurant's farm-to-table setup, along with herbs and spice plants in the green wall for use in the bar.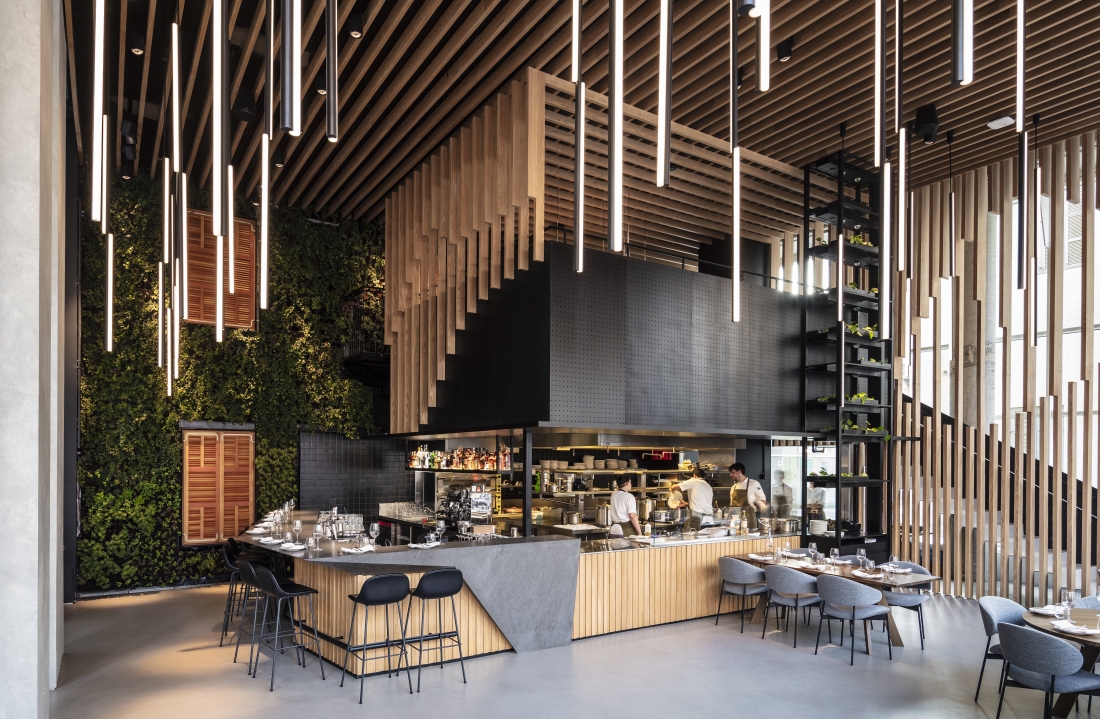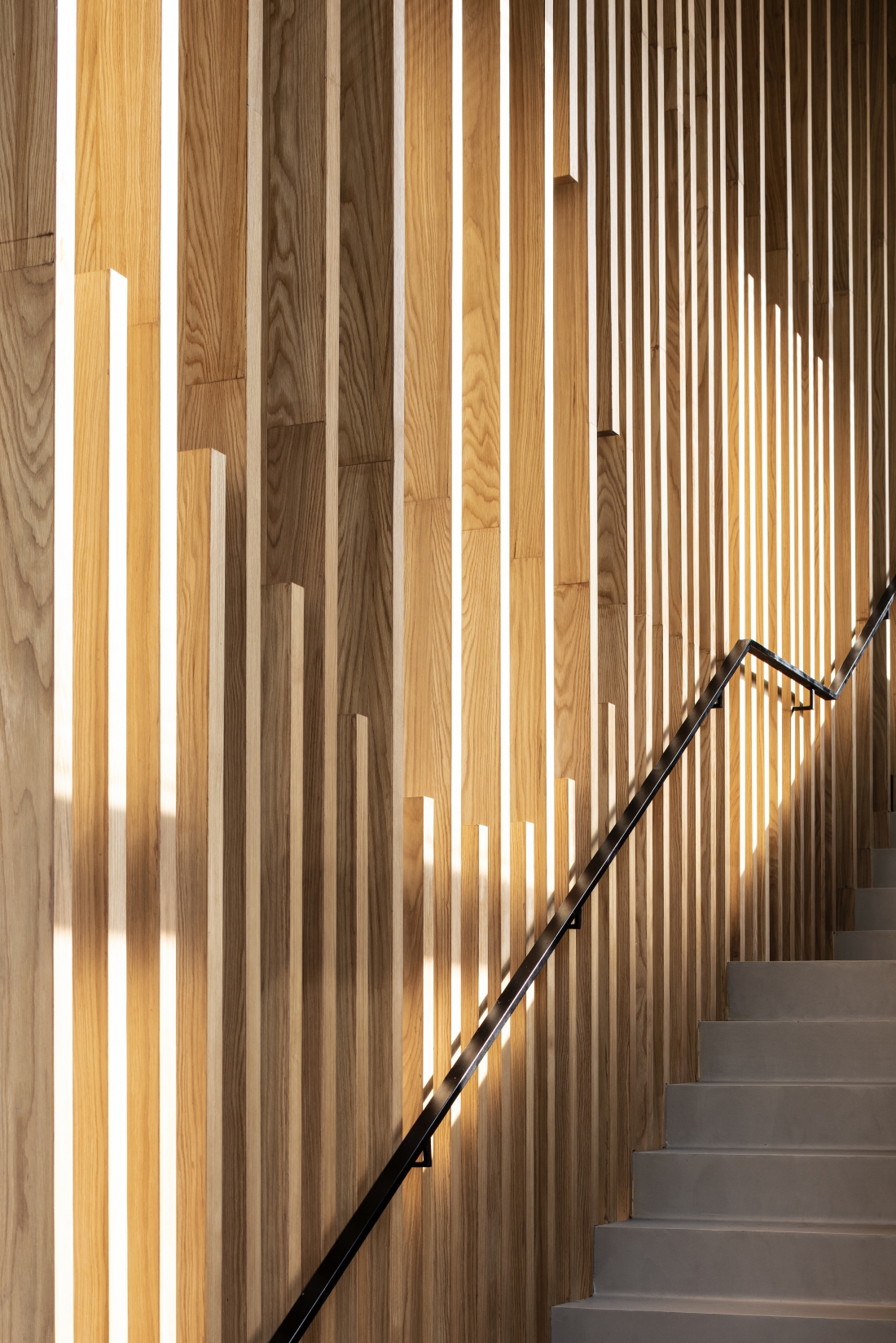 Set on the ground floor of the Start-Up Nation Central Headquarters, the restaurant will be headed up by a different emerging local chef twice a year and the team is committed to offering only locally-sourced ingredients and wine.
Shuli Wimer is L28 Culinary Platform's first chef in residence and has spent the last six years working at London's Michelin-starred River Cafe before returning to Israel.
The concept is the first of its kind in the country, with the long-term goal of promoting young chefs who would not normally have the opportunity to open their own restaurant.