Workspitality: How to design the workplace-hospitality hybrid of the future.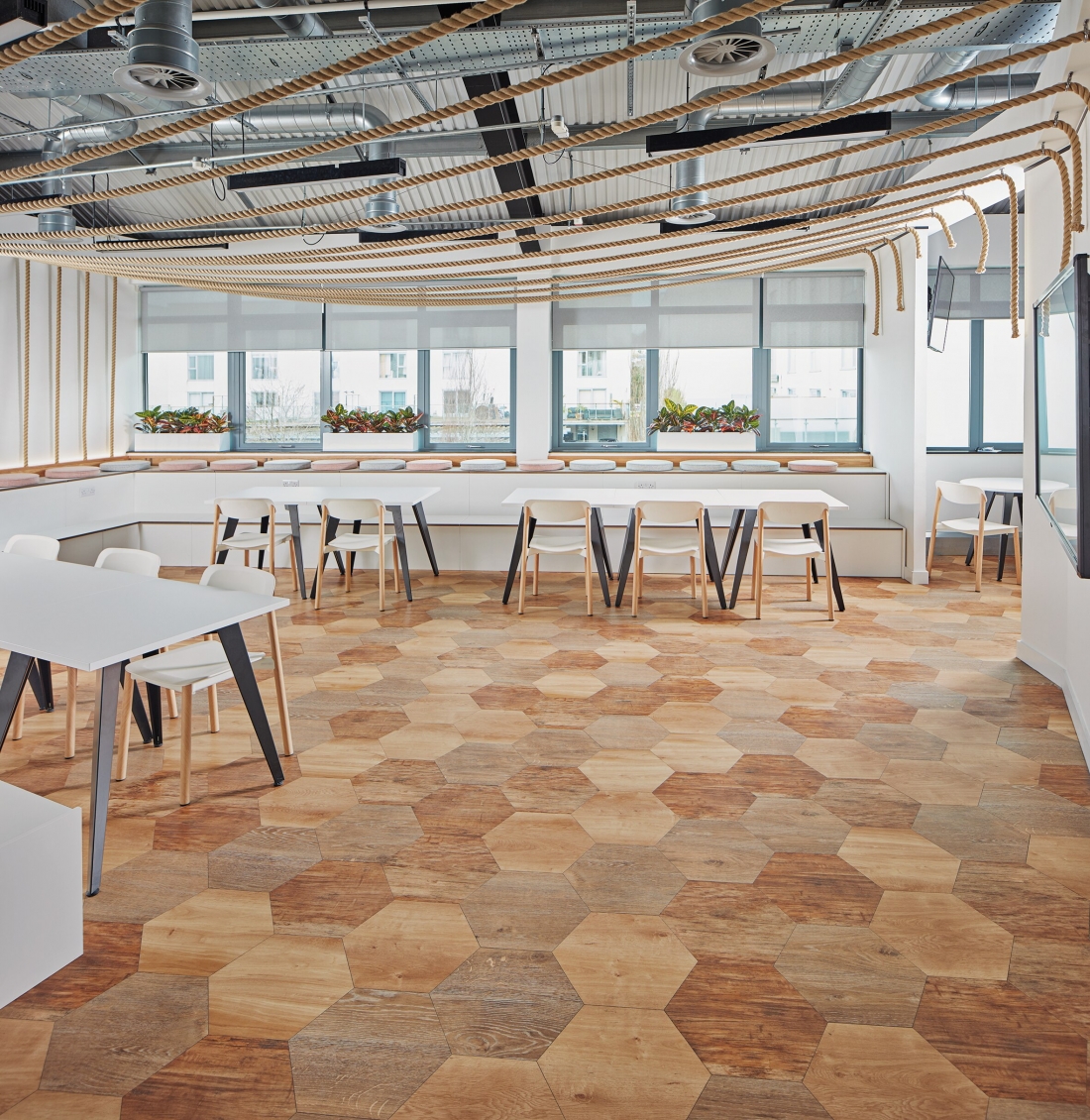 Move over resimercial, there's a new phrase in town. While you don't need us to tell you that the lines between home, work and hospitality have become more blurred than ever before, we believe it's a trend that's here for the long-haul.
According to the ONS' report on: Business and individual attitudes towards the future of homeworking, of the adults currently working remotely, 85% want to continue with a "hybrid" model.
Reflecting this sentiment is a sector that's seen its status cemented since the easing of the national lockdown restrictions. It's what we like to call: workspitality. Not quite a traditional office, and not your average weekend retreat, either. More somewhere welcoming that's set up for the comfortable completion of work. These spaces might include comfy, communal furniture for collaboration, quiet zones for 'heads down' tasks, and large open desks for a bit of both.
Designing workspitality spaces can be challenging, with elements of residential, hospitality and workplace all being required to cohesively sit together. Here, Karndean's commercial sales director, Fleur Carson, shares some top tips for creating a flooring scheme unique to your project's requirements.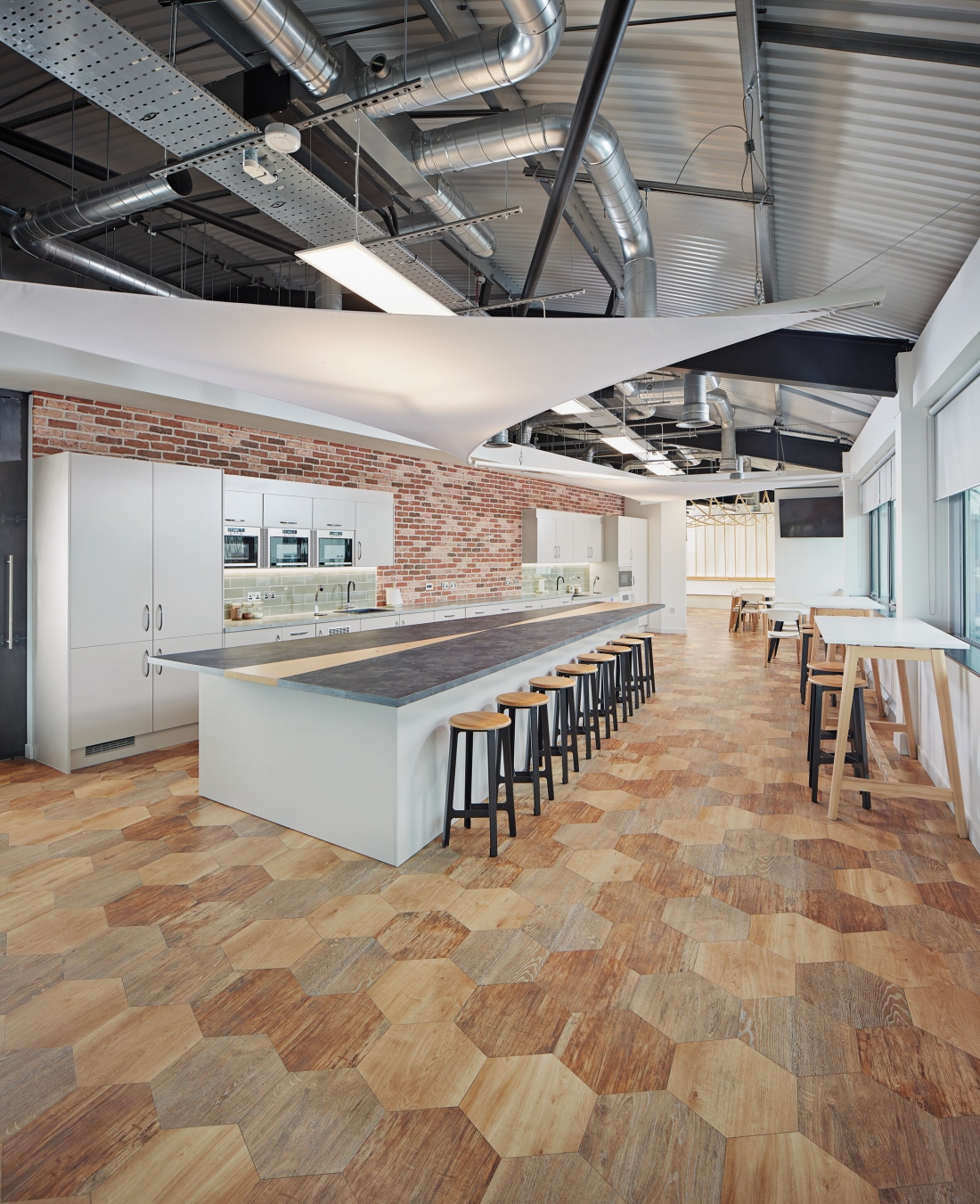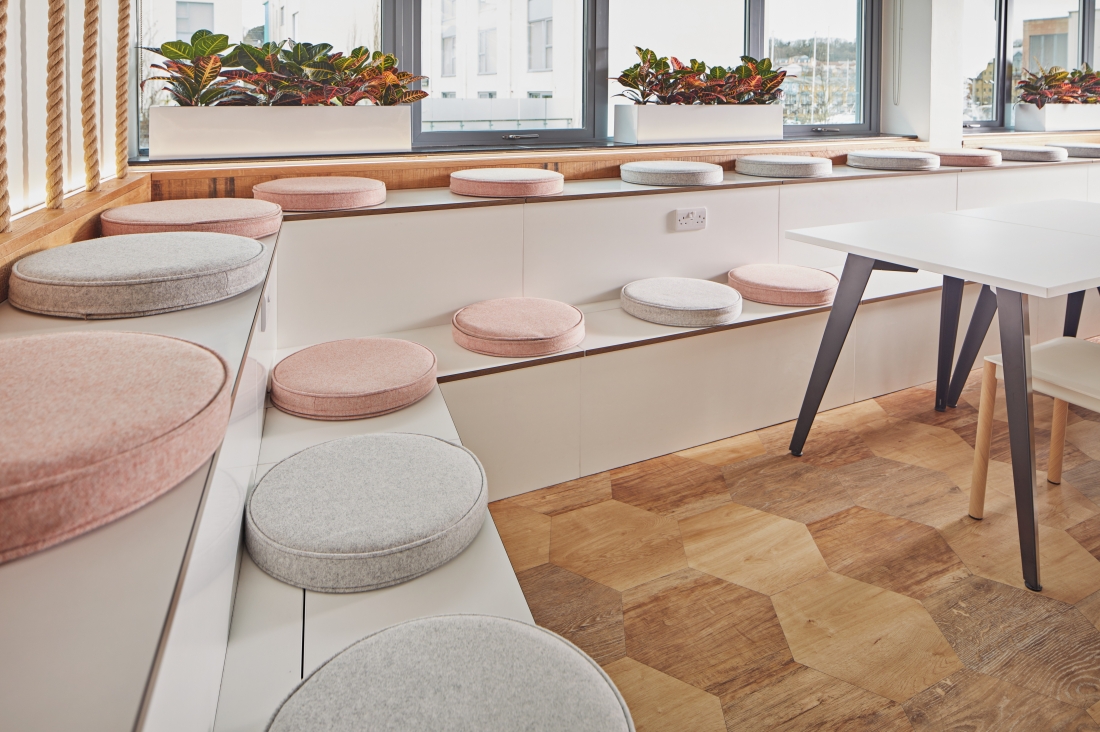 Opt for flooring that flexes
When one space is required to serve multiple functions, from hotel lobby, to co-working destination to casual bar, flexibility and variety are key. To help differentiate between the different zones, a combination of flooring finishes and lay patterns can be used to offer interest, organisation and even safety to guests.
Gluedown flooring can be used to create designs that are completely bespoke. This is particularly ideal for elevating the functional aspects of zoning and wayfinding to a key part of the overall form of the interiors. Vibrant pattern and bold colour can be combined and contrasted for seamless schemes.
There are many crossovers between the requirements for workplace and hospitality venues, including minimal business downtime for renovations. Karndean's Loose lay flooring ranges can provide underfloor access post-installation, and optimum acoustic benefits.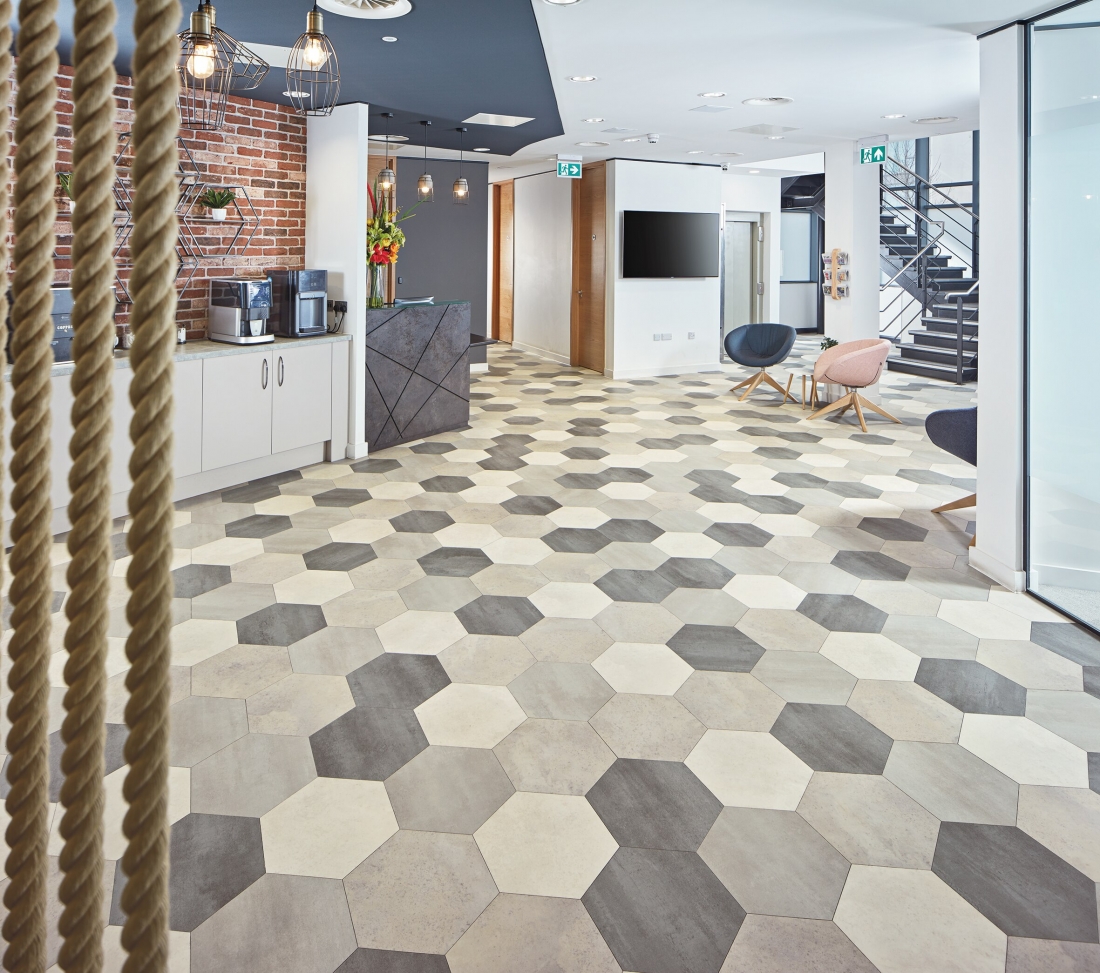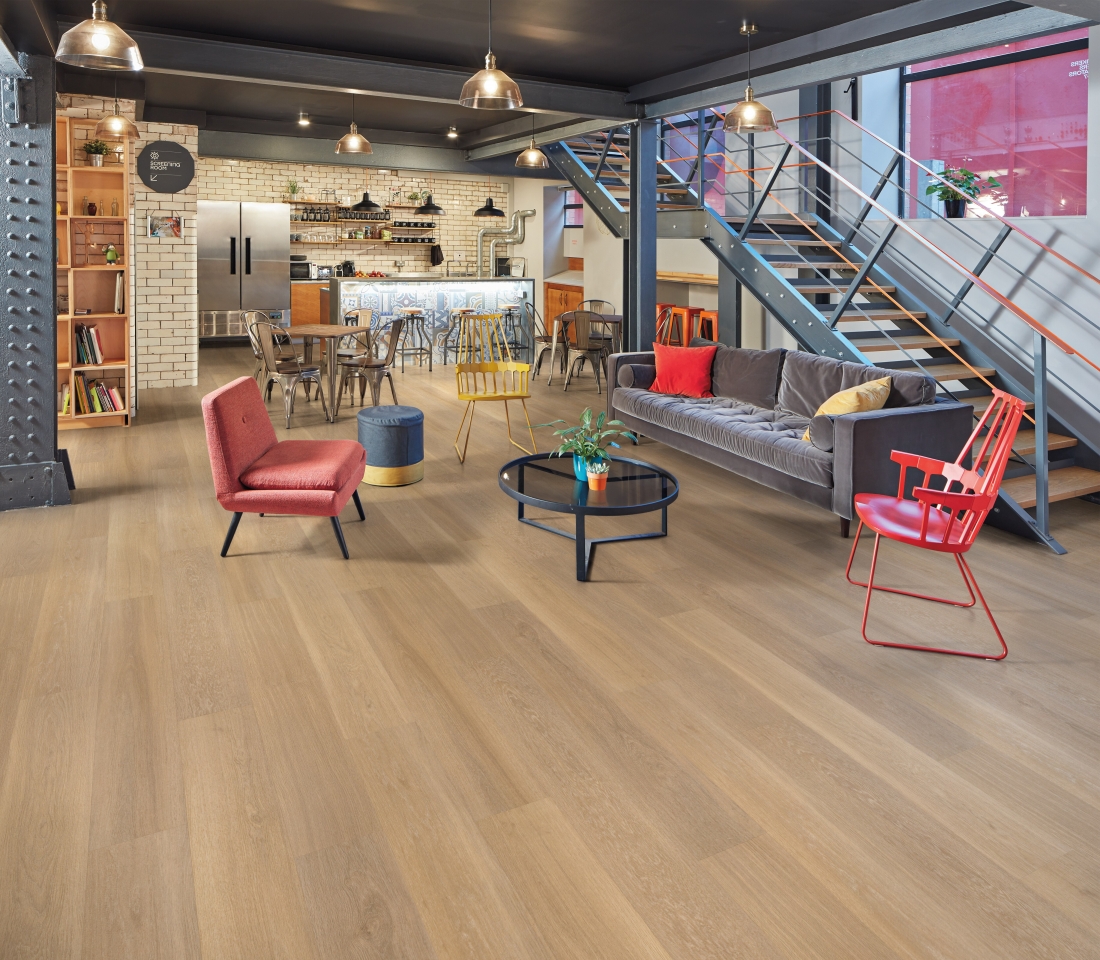 Create atmosphere and ambience
For an interior that has to be appropriate for a multitude of uses, getting the colour and pattern just right is integral in setting the desired tone. To instil a sense of calm in the guests that are working, blues and greens support concentration. Adding additional greenery by way of plants and living walls will reflect the tranquillity of the outdoors, indoors. And for the flooring, opting for a natural-inspired wood effect will enable the creation of a fresh, biophilic scheme.
For workspitality venues looking to offer a seamless transition from day to night, work to socialising, a good 'all-rounder' style is required that can be transformed with lighting. Parquet is currently having a 'moment' – but, for spaces truly hoping to make an impact, opting for Auburn Oak, or Black Oak Parquet allows for true set-apart style. Offering a completely different aesthetic when lit with natural or man-made light, versatility is guaranteed.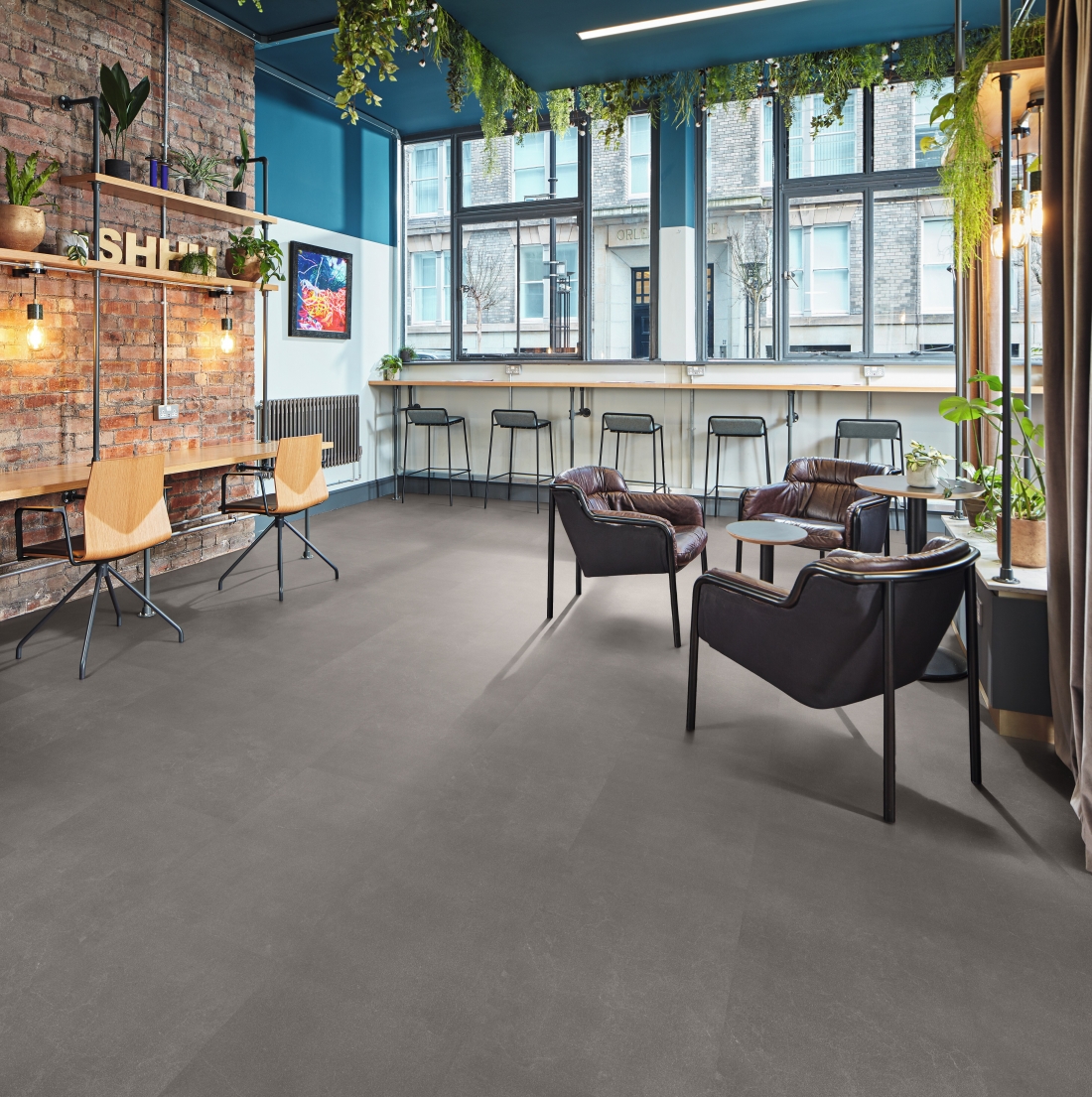 Take users on your journey
Whether it's a hotel lobby-come-co-working space you're designing, or a gym-come-juice bar, consistency is key. One way of transitioning between spaces is choosing flooring that flows seamlessly.
To help visualise how different flooring solutions can be put together, we've created our virtual co-living scheme, complete with juice bar, roof top bar and gym, alongside a co-working space and apartments. Combinations of Loose lay, Rigid core and Gluedown are featured throughout, illustrating design flexibility, as well as health and wellbeing benefits such as acoustics and ease of maintenance.
Take the tour and find out more here. And for support on the best flooring for your next workspitality project, get in touch with the Karndean Commercial team or follow @karndeancommercialuk on Instagram.