272GA: A light touch yet high impact office building by Material Works Architecture.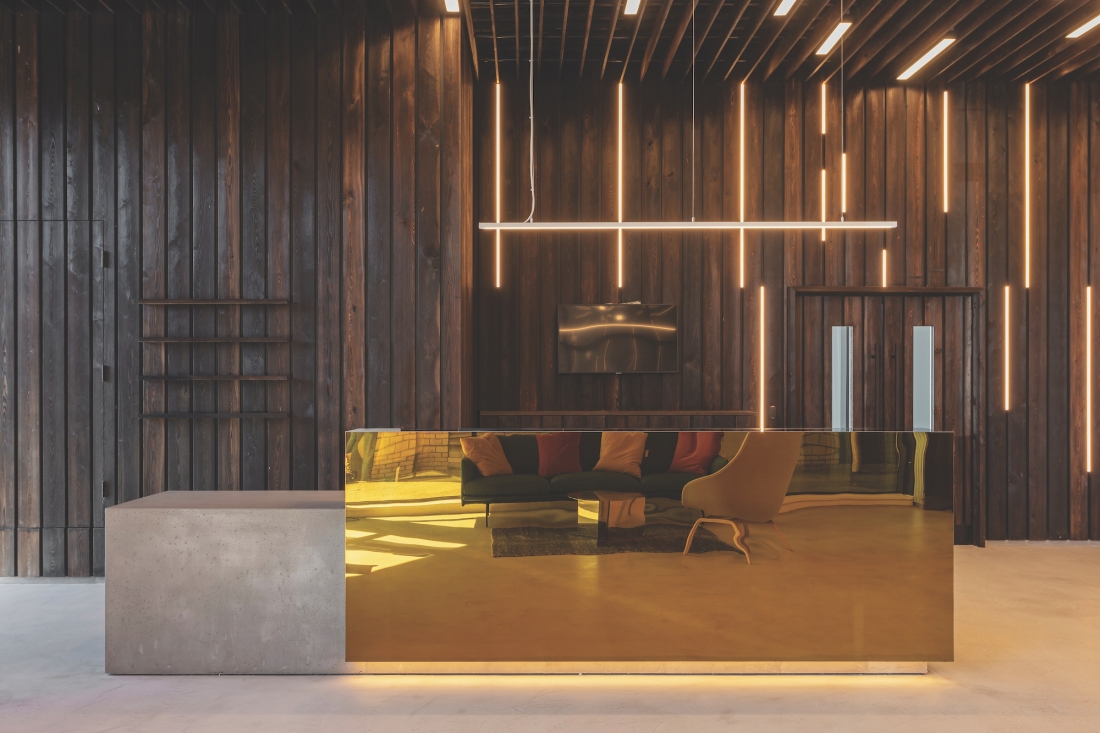 Presented with the challenge of developing a commercially-viable retrofit for a building otherwise slated for demolition, MWA developed a cost-effective scheme to reactivate an unloved building as a desirable contemporary workspace.
The design creates a series of additions and interventions that accommodate the broader range of amenity and activities demanded by the rapidly changing office market. Throughout these interventions there is a focus on wellness and sustainability, bringing organic materials, planting, natural light and colour into the scheme and creating spaces for reflection and socialising alongside more traditional office space.
The main entrance has been replaced and enlarged to create a bold new arrival into the building. Finished with a palette of polished concrete, charred timber and accent colours, the new entrance re-defines the building as a vibrant and creative location.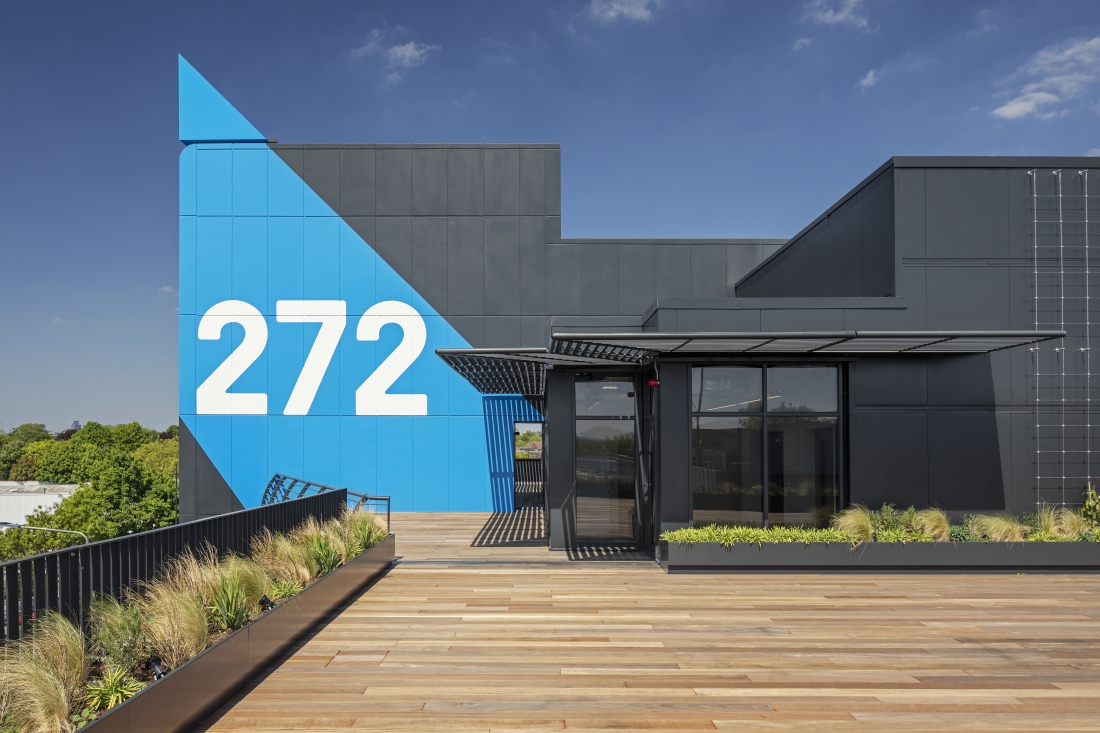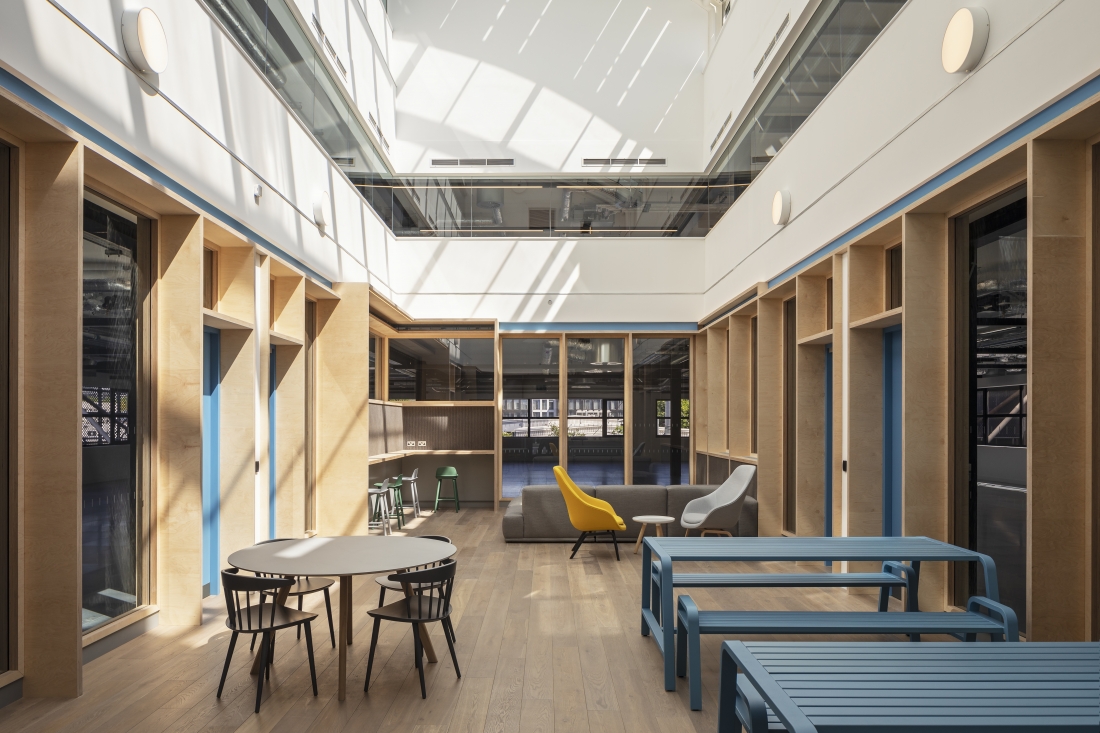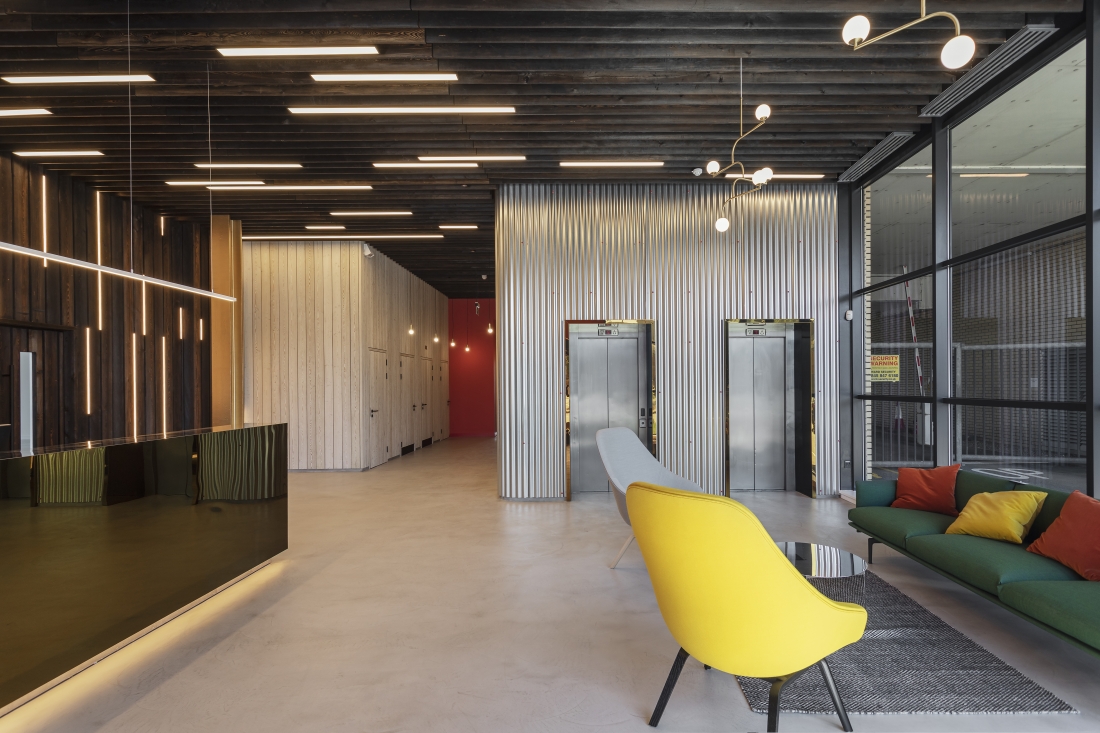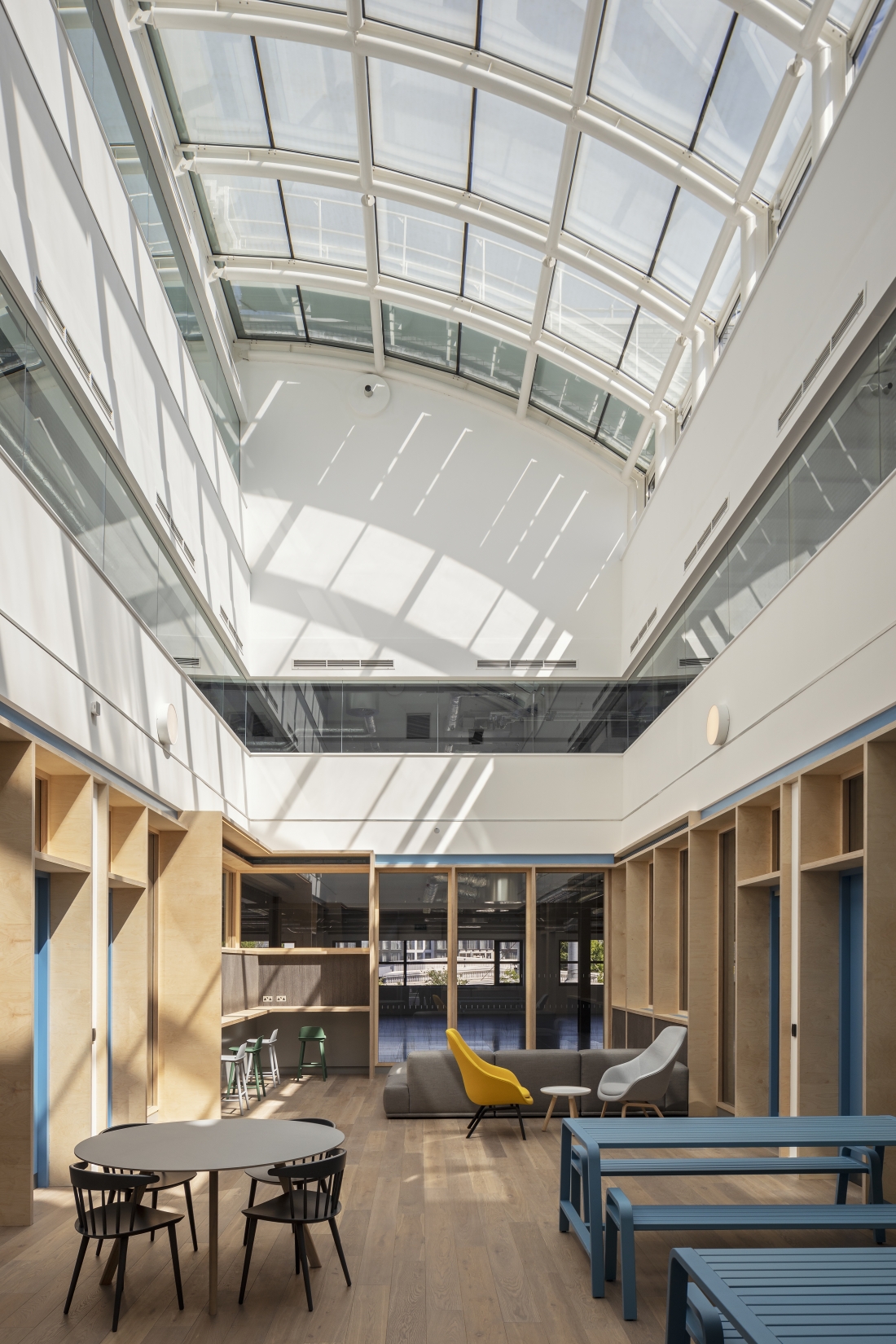 The creation of a new shared atrium provides a space for socialising and collaborative work. Using timber joinery and soft furnishings, this new space provides a practical and homely environment while also drawing day-light deep into the surrounding office plans.
The existing flat roofs have been transformed into accessible roof terraces. The addition of new planting, finishes and lighting provide conformable external spaces, whilst the formation of new glazed openings make these readily accessible from within the office spaces and create new views and natural aspects from inside.
The office floors themselves have been stripped back with the steel structure exposed and ceilings removed to create bright, open spaces that maximise natural light and views to outside. At ground floor the building has been extended into the adjacent car-park to provide showers and changing facilities along with internal cycle storage.