'Third workspaces': More important than ever?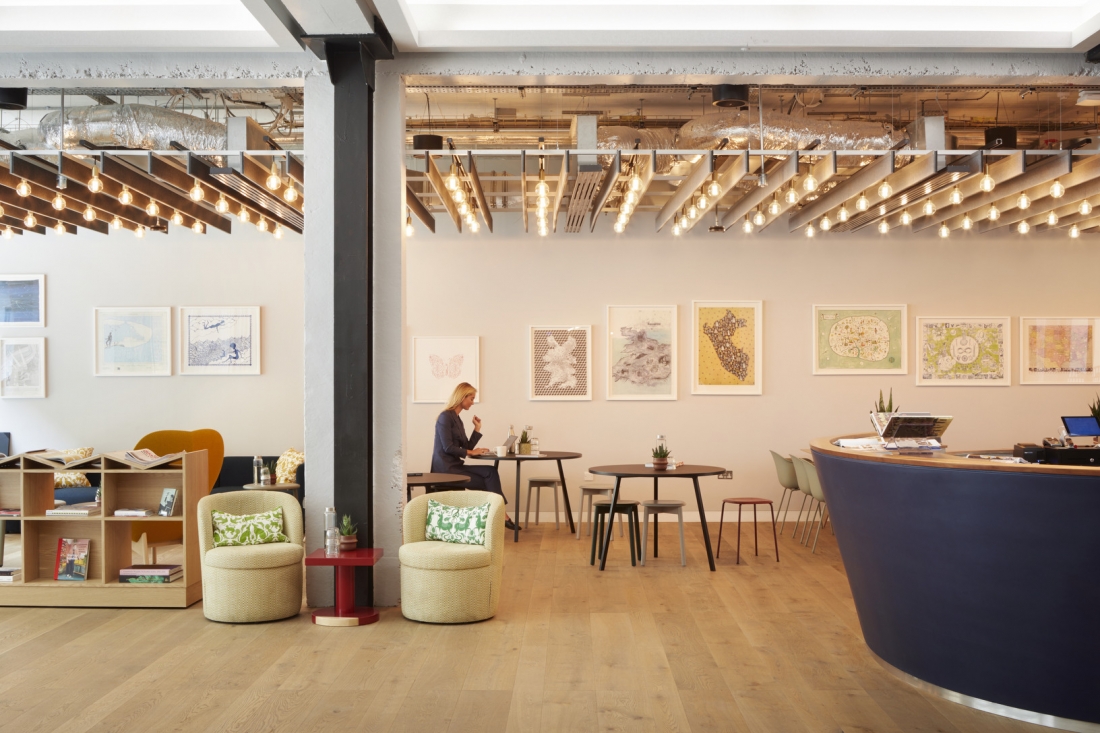 As the UK's working population gears up for a mass return to the office, we explore the merit of the 'third workspace'.
Not quite a home, not quite an office, with elements of hospitality thrown in, the 'third workspace' could be a cafe, a co-working space, even a breakout area within an office that's away from the main 'hub'.
But are such spaces a trend on the ascent thanks to the pandemic? Or were they gaining popularity beforehand? We thought the best way to find out was to ask the experts.
Offering their unique perspectives are: Lee Birchall of DV8 Designs; Natasha Guerra, CEO of Runway East; Rachel Withey & Sarah Dodsworth of Ekho Studio; and Katrina Larkin, co-founder and chief creative officer of Fora.
As we gradually return to dedicated workplaces, outside of the home, how important is the 'third workspace'?
Lee Birchall, DV8 Designs: "I believe that the culture of this 'third workspace' was already becoming the norm in many offices across the country, where employers were providing more flexibility and a different dynamic for staff to conduct their work in. With the introduction of poseur seating and sofas with coffee tables it was providing a home from home experience.
"Post Covid lockdown, I think this 'third workspace' will be greatly important, now more than ever, as it will prepare people with a familiar setting that will assist in integrating staff thought process of being away from the home environment and back in the office, without actually being there."
Natasha Guerra, CEO of Runway East: "We've seen a massive increase in demand for our flexible spaces over the last three months, whether for private offices or desks within a co-working space. Businesses are clearly shifting towards these solutions either as a replacement to a traditional HQ or as a supplementary offer to keep their teams happy and motivated. We think this will only increase in the future as more teams become truly flexible in their working patterns."
Rachel Withey & Sarah Dodsworth, Ekho Studio: These spaces are more important than ever as to how future workforces will operate. The use of these types of locations are not a new thing to all of us, but the pandemic has accelerated major cultural shifts within more traditional '9-5' desk based companies. These organisations have had to evolve around how they see their workforce operating between office and "other" spaces.
The third workspace allows for a change of scenery, not only from the office, but now even more so from the home.
"Employers need to acknowledge that many of their employees do not necessarily have an ideal, dedicated home office set-up. Dining room tables, pokey box rooms or shared accommodation are often the best option for many, and therefore breaking away from this to a comfortable alternative can increase productivity and creativity.
"Traditionally, utilising coffee shops for an away from office workspace was the norm, and then came the advent of purpose designed coworking hubs, which offered a more dedicated and focussed space to work, whilst still offering flexible memberships that are attractive to start ups and SMEs.
"We are now seeing more employers creating their own 'third spaces' within their real estate. These are dedicated to their staff rather than a public space or a rented cowork, and by bringing these spaces within the organisational fold it promotes a collaborative staff culture and natural teamwork.
"Alongside employers creating their own, developers are also now implementing large co-working spaces within their buildings that all their tenants can utilise. They understand the relevance of these areas to potential tenants, and with the drive to get floor plates rented, especially coming out of a long period of lockdown, they promote these as a building's USP to enhance their offering and entice companies back into offices."
Katrina Larkin, co-founder and chief creative officer, Fora: "The concept of the third workspace is no doubt the future of work. Working from home for the most part of 18-months has only accelerated the move away from the traditional fixed office space where one desk per worker was the key focus. From home we have been able to enjoy greater comfort within a working environment, increased flexibility and a space that encourages both productive ability as well as a balanced lifestyle.
"However, from home we miss out on the collaboration and social interaction that really drives a business and its employees forward. Third workspaces, including flexible or tailored offices like those by Fora, bridge that gap to offer a space that provides you with the tools and network to maximise productivity and output, whilst in beautiful, comfortable surroundings that promote overall wellness."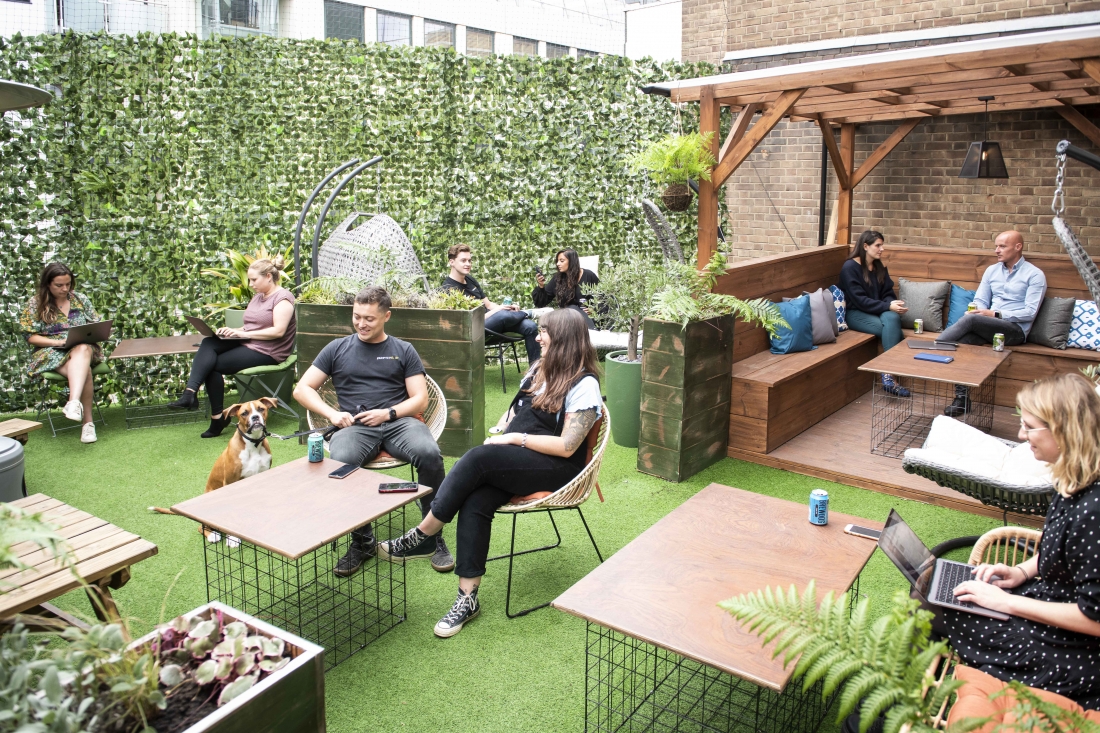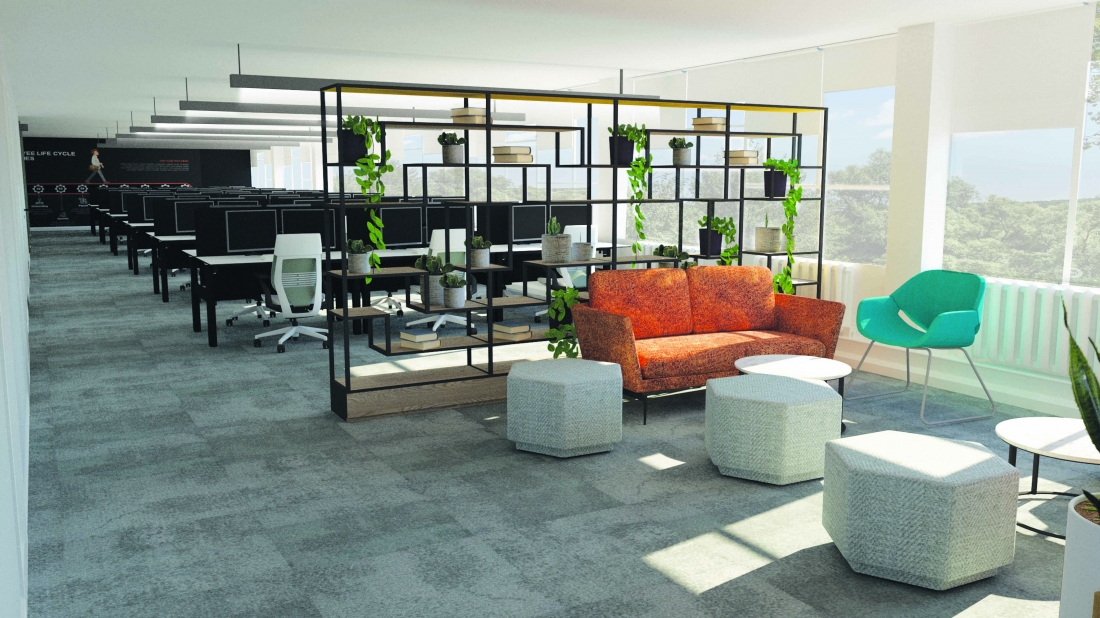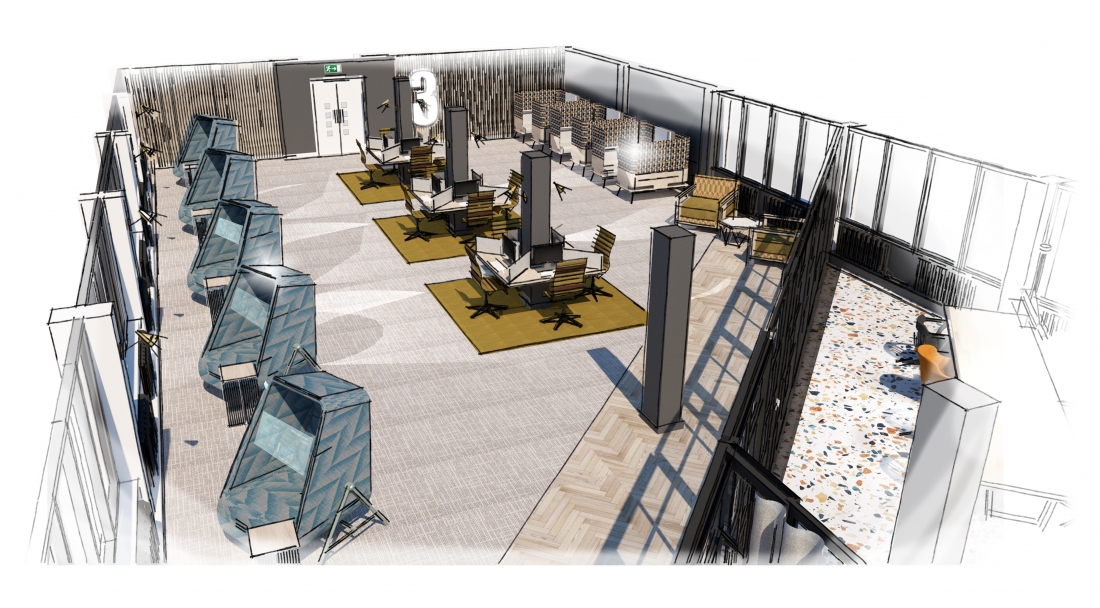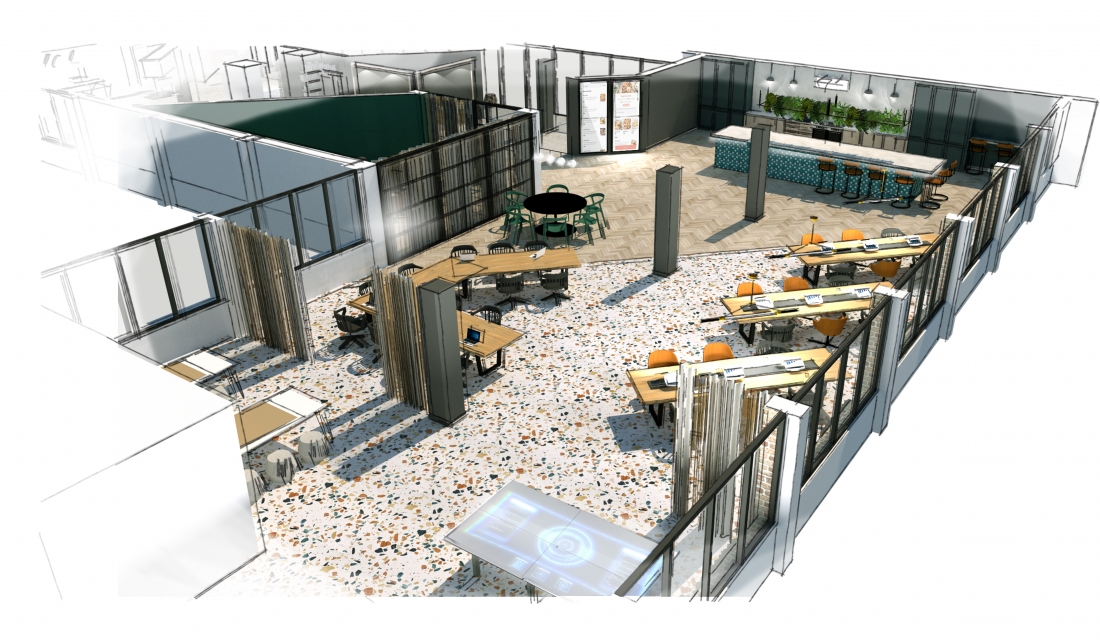 Do you think 'third workspaces' will entice people out of their homes now that home-working has forcibly become the norm for many?
Lee Birchall, DV8 Designs: "The important thing here is making sure staff feel safe and comfortable in the surrounding that they are working within. A lot of people have found it difficult to be surrounded in public spaces, so providing them with this previous 'familiar' setting of a coffee shop etc where they are sat at their own table or in a small group will assist in moving a step closer to enticing them back.
"Although I don't believe that offices will ever fully go back to the way they were previously. Design is ever evolving and as I mentioned that office environments were already providing those breakout spaces, I think it will just be a case of developing spaces to cater for different needs and requirements."
Natasha Guerra, CEO of Runway East: "In short, yes. We think working from home will have a place in most people's lives, but supplemented by a great place to collaborate and meet with your colleagues, suppliers and customers. YouGov's survey shows that around 80% of workers don't want to work full time from home, and we think that when employees are presented with an option of working from a beautiful, relaxed space rather than their bedroom, the majority will jump at the chance."
Rachel Withey & Sarah Dodsworth, Ekho Studio: "Even though home working has become the norm for many, many professions still require their teams to collaborate, and this is where the current technology of on-screen meetings alone is not quite hitting the spot. The nuances of human interaction are often lost and misinterpretation often occurs.
"Most people view their homes as their private space, and as such every time we have an online video meeting we are essentially inviting people into it, hence the rise in blurry or generic backgrounds on Teams!
This blurring of home life and work is another benefit of opting to use so-called 'third workspaces'. We can use them to differentiate work from our personal lives and interact with clients or colleagues on 'neutral' ground, face to face.
"Ultimately we all require choice from our workspaces, and so if the right blend of facilities and settings are offered in these "third spaces" such as impromptu meeting areas, independent working spaces and relaxed areas to interact with co-workers or clients and, of course, good coffee, they will naturally garner traction and encourage people out of their homes again."
Katrina Larkin, co-founder and chief creative officer, Fora: "Absolutely, in July we saw a number of our Central London workspaces returning to over 90% occupancy, indicating a strong desire for a flexible, people-centric workspace approach. It is crucial that the future of workplace design puts the employee at the centre to ensure the office is truly fit for purpose and can complement flexible working patterns.
"With both myself and my co-founder Enrico Sanna coming from a background in hospitality and leisure, rather than commercial estate, we've designed beautiful spaces with hotel-like hospitality and members' club style service to create an experience that is so distinct from home working that it isn't really comparable."
What are the benefits for your clients in offering an in-between space that's not the home or an official office environment?
Lee Birchall, DV8 Designs: "Happy staff equates to a more productive workforce and generally leads to longer serving employees. In turn this is a massive benefit to our clients. Providing these flexible spaces, where staff have numerous styles of setting to position themselves, helps to keep them more engaged and focused. It's providing them with an interesting and comfortable space that they will want to come to."
Natasha Guerra, CEO of Runway East: "We've seen the effects first hand (both with us and some of our members) of full time remote working over the pandemic, and teams have taken a huge hit in motivation, happiness and their company culture.
We think that giving employees a great space – whether private or shared with other businesses – for them to be happy, collaborative and motivated, is just absolutely crucial to business success.
Rachel Withey & Sarah Dodsworth, Ekho Studio: "These spaces provide wrap-around flexibility for staff. Places they can utilise for ad hoc hours rather than rigid working days, and total home working.
"These are places that encourage an alternative from home working, which can often mean long working hours with no breaks due to the seamless 'commute' from bed to office, and as importantly a space away from the washing machine!
"They can help boost productivity and meet the needs of a multi-generation and diverse workforce. By providing functional benefits in flexible layouts, third spaces provide a valuable tool to our clients. They encourage impromptu meetings, relaxation and space to work independently whilst around others. These features all improve productivity, employee engagement and satisfaction, and the best thing is, if done properly, they attract and retain staff for organisations.
"The goal is to have employees view their workplace in a positive light, a place where they want to and choose to spend time, and won't be heading out to find the nearest coffee shop!"
Katrina Larkin, co-founder and chief creative officer, Fora: "The problem with both a traditional office environment and working from home 5 days a week is that both presume all employees will benefit from a one-size-fits-all model.
"In the third workspace we can use tailored design to offer individual businesses and their employees bespoke working environments built around their happiness and changing needs, rather than number of desks. With a space that is designed to fuel employees' happiness and productivity, personalised to their daily tasks - whether that be team collaboration, face to face team ideation or hybrid team meetings - both the employee and employer will significantly benefit from increased output and workplace happiness."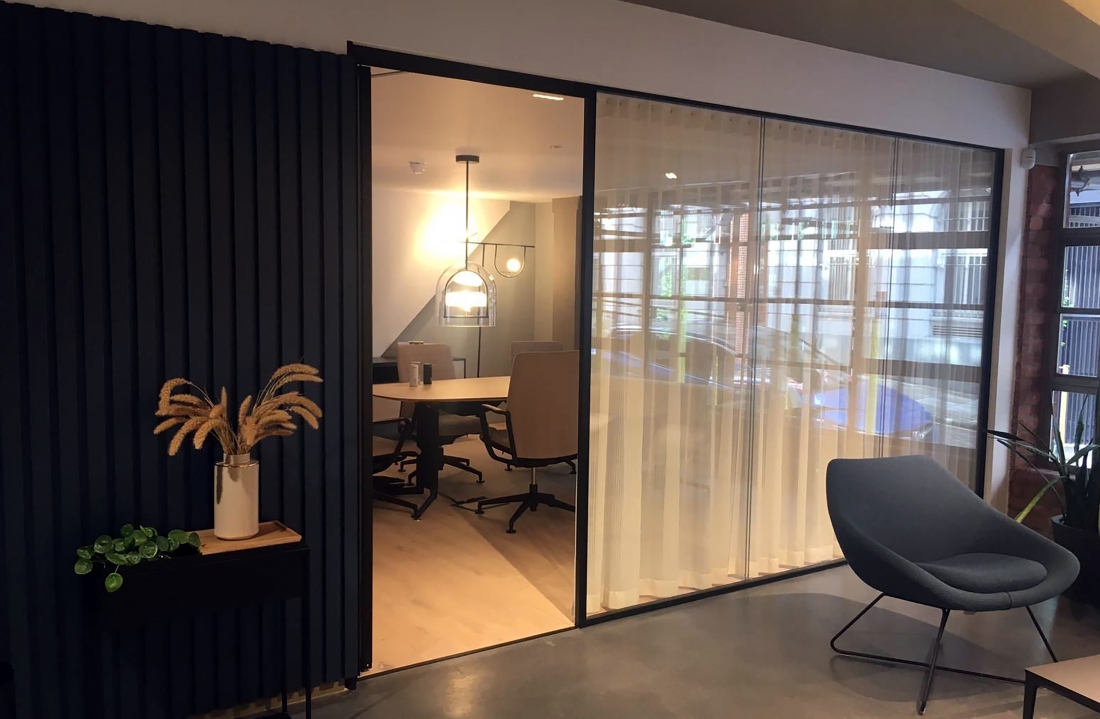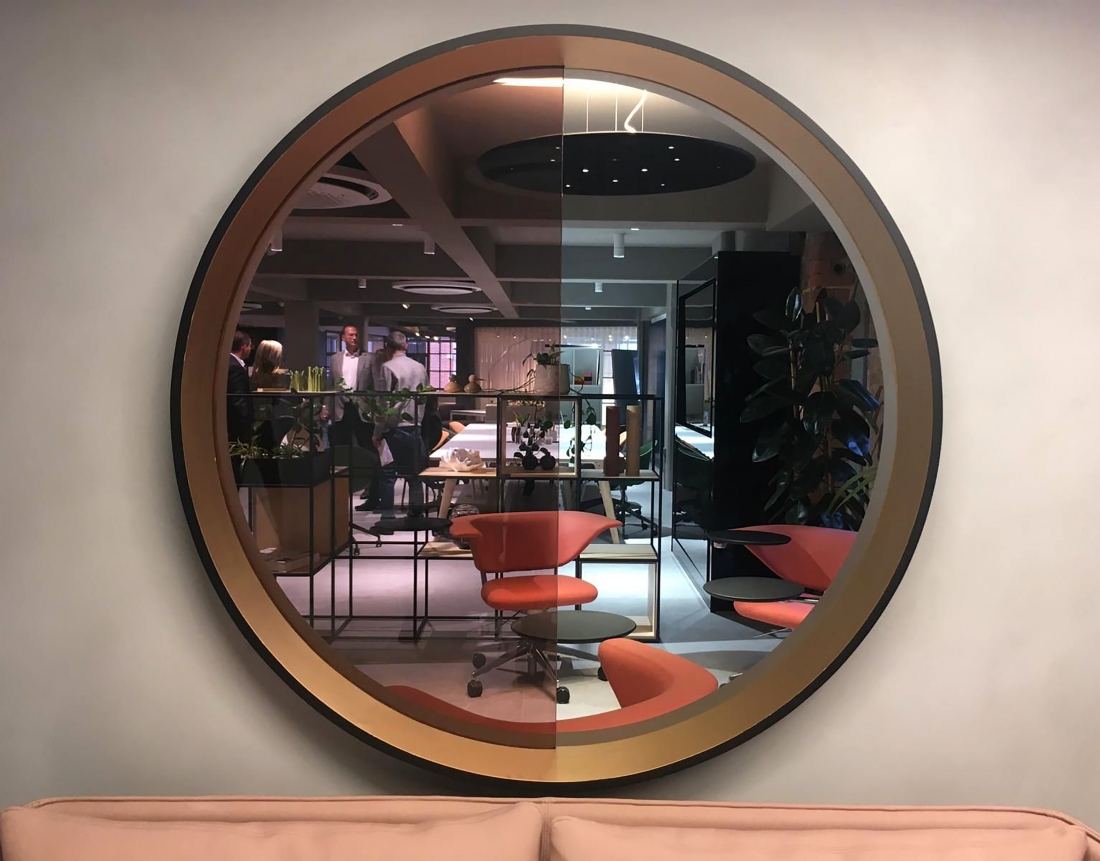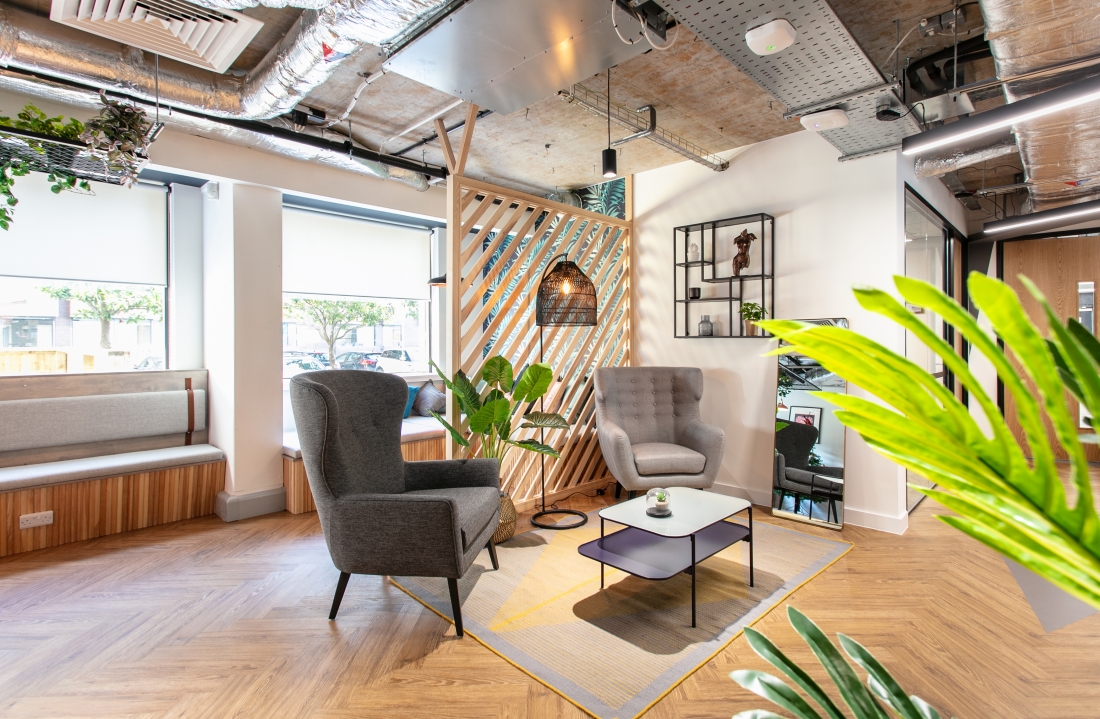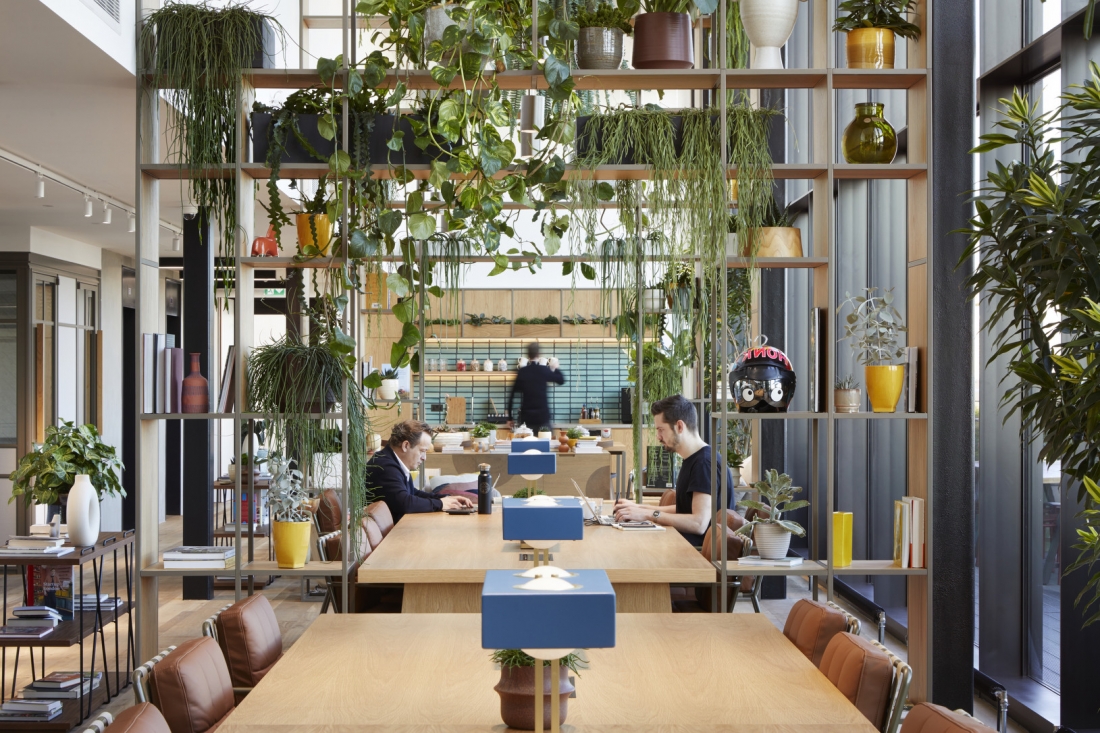 How can these spaces be created? I.e. through using furniture that flexes? Or softer furnishings normally associated with residential design, for example?
Lee Birchall, DV8 Designs: These spaces are generally created to ensure there is flexibility and multiple styles of working environments throughout. It can largely be done through the style of furniture which is generally reflective of items found around the home, for example sofas, high tables that provide the look of being at the kitchen table, even bean bag chairs.
"In providing these different work environments you generally cater for many different working tastes for staff. For an employer, the space has to provide areas for small group break out spaces as well as the chance to work solo, to ensure work is productive for individuals.
"Other subtle ways of creating these spaces is through the floor finishes, by changing the style of finish e.g. a wood effect vinyl to a carpet tile or a rug, you can provide a softer space and somewhere more comfortable for staff to sit. Lastly, adding greenery and foliage to the space not only provides health benefits, but also provides a calming effect for workers, again providing that home from home sensation."
Natasha Guerra, CEO of Runway East: "We think it all comes down to how flexible the provider is. At Runway East, we help our members to do almost anything with a private space; we've had some that have turned a traditional office space into deskless areas with communal seating, others who have created semi-private meeting rooms and booths, and others who opt for traditional desk layouts. Ultimately, the space has to be right for the business using it."
Rachel Withey & Sarah Dodsworth, Ekho Studio: "These spaces need to have flexible settings to suit everyone's differing needs, especially if they have been provided by an employee as an alternative to home or traditional office. The most user friendly way of implementing this flexibility is through intelligent furniture, furniture which does not need a bible to operate!
"As a specifier, the FF&E market has never had more choice, combining innovation, practicality but also aesthetically pleasing pieces. We are able to design spaces that are easy to use and comfortable, but also design led and without compromise aesthetically. Creating these spaces and settings has become more affordable than ever.
Ideally, and space permitting, they would have several 'zones' for varying activities, collaborative, productive social and focus.
"By looking at precedents from other interior design sectors such as hospitality and residential design, we can take advantage of seeing what works and what doesn't, after all the amenity spaces in these buildings are literally on their customer's doorstep, so what makes them leave the comfort of home to use them?
"Most PRS and Build to Rent schemes now have amenity spaces which encourage co-working and socialising away from the apartments. Even new student accommodation design offers a ratio of 'third workspace' within the building for the students to utilise away from campus and their studio rooms. Gone are the days of generic depressing common rooms! With the next generation being used to this kind of offering as standard, alongside a global pandemic which has turned the world upside down, it is no wonder the demand for these spaces is even more important than ever."
Katrina Larkin, co-founder and chief creative officer, Fora: "Bespoke design is key to navigating the new world of hybrid working. Our new Tailored Office service involves sitting down with employees to analyse their working practices, then dresses each individual space to clients' specifications, with a choice of furniture and furnishings, and of course appropriate tech.
"Whether the focus is on presentation, concentration, workshops, casual conversation, or more formal meetings, we offer flexible furniture that can be moved and adapted to meet your daily requirements. The Fora experience has always been akin to that of a fine hotel, with warm hospitality and leading design, welcoming employees into a luxury yet comfortable environment."