2LG Studio reveal the 'perfect, practical and cloudlike' materials behind their home kitchen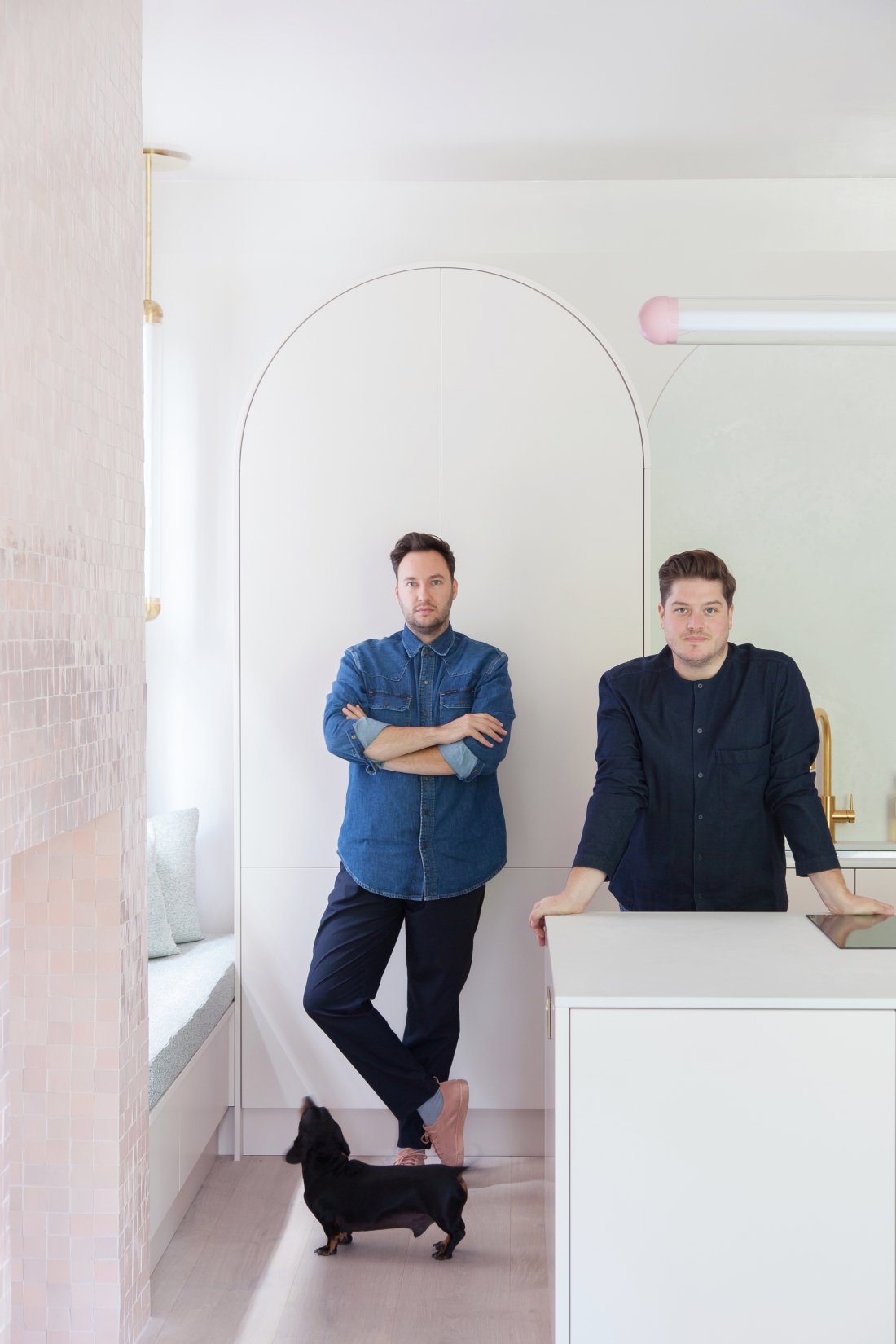 Jordan Cluroe and Russell Whitehead, the award-winning interior designers known as 2LG Studio, have revealed their new home kitchen.
The design duo purchased their four-bedroom detached Victorian house in South London back in 2015 in a derelict state. The planning of the kitchen began immediately after the couple's move into the property but due to the number of structural pre-works required and hefty investments involved, the interior works didn't commence until much later, allowing the final concepts for the key spaces to evolve significantly over time.
After exploring several configurations for the ground floor, the final decision was to create a multi-purpose open-plan space comprised of a kitchen and a dining room that could also lend itself as a workspace. Majority partition walls were taken down and the two doorways were left without doors to create a free-flowing movement across the entire ground floor.
To accommodate such a variety of functions within one space the duo came up with a unique concept for the kitchen area. They envisioned a kitchen that could transcend conventional approaches associated with it and advance itself as a far more flexible space, one with a rather playful character. And so an elegant kitchen comprised of whimsical curves, minimal colour palette and carefully considered materials was born.
Centring the scheme is a large island, with handleless pink doors, a Miele hob and extensive Caesarstone's Cloudburst Concrete worktops. The sink area is anchored by two vaulted cupboards in-between which stand an impressively tall splashback in Caesarstone Cloudburst Concrete, turned into a unique design feature of its own. To complement the kitchen furniture, created in partnership with John Lewis of Hungerford, the design duo wanted a worktop that would work hard but also make a statement of its own.
"The subtle cloudburst pattern and soft grey colouring was love at first sight for us. Its subtle movement and matt texture won us over instantly – it has a presence of its own while letting the big colour elements of the kitchen shine all the more. Its texture softens the kitchen and is easy to look after – it stays looking beautiful no matter how hard we work it, they said.