Full Circle: Norway to celebrate community and sustainability at Salone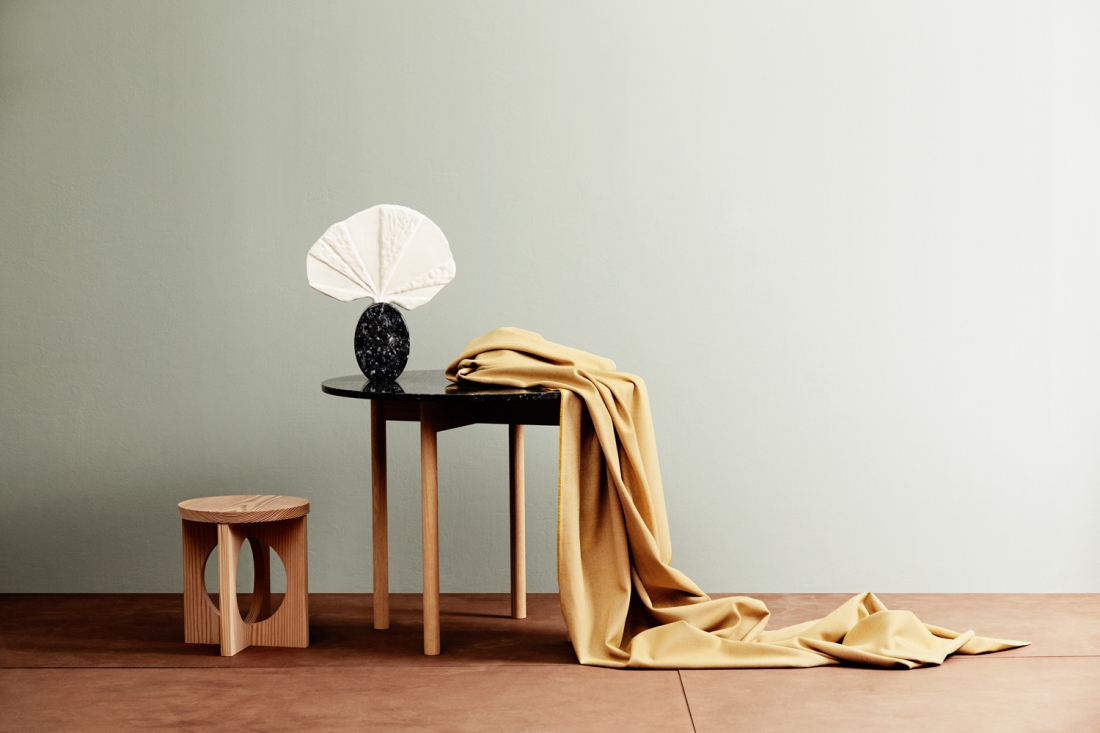 In the last four years, Norway's annual Salone exhibition has established a reputation as one of the highlight events of Milan Design Week, proudly championing the country's collaborative design ethic and production infrastructure to an international audience of thousands.
On 9–14 April, 21 of Norway's most forward-thinking designers and craft artists return to Zona Tortona for the second year, alongside seven of the country's leading manufacturers – all with proven commitments to sustainable making. In a three-room space that was once a garage, they present Join by Norwegian Presence – a six-day exhibition calling on and championing the power of collaboration and connection to design a sustainable future.
Through furniture and textiles, sculpture and ceramics, lighting and jewellery, exhibition curators – creative studio Kråkvik&D'Orazio – is exploring the design understanding of sustainability from a big-picture perspective, not only in terms of using renewable or recyclable materials and considering environmental impact, but also considering its economic and social dimensions.
Drawn from both realms of design and craft, the products and pieces on show have all been chosen for the way in which they represent a commitment to principles of sustainability and/or community in form, process, and function. Once their design had been chosen, each of the featured makers worked with the curatorial team to find ways of maximising the sustainable qualities of their contribution.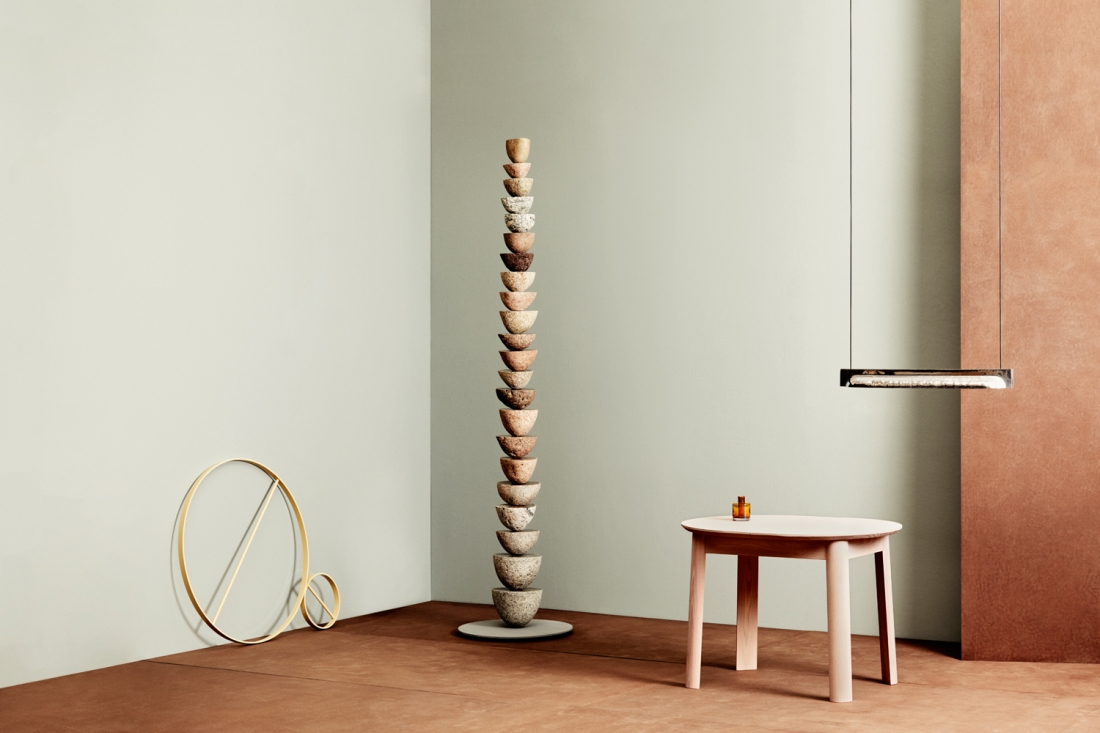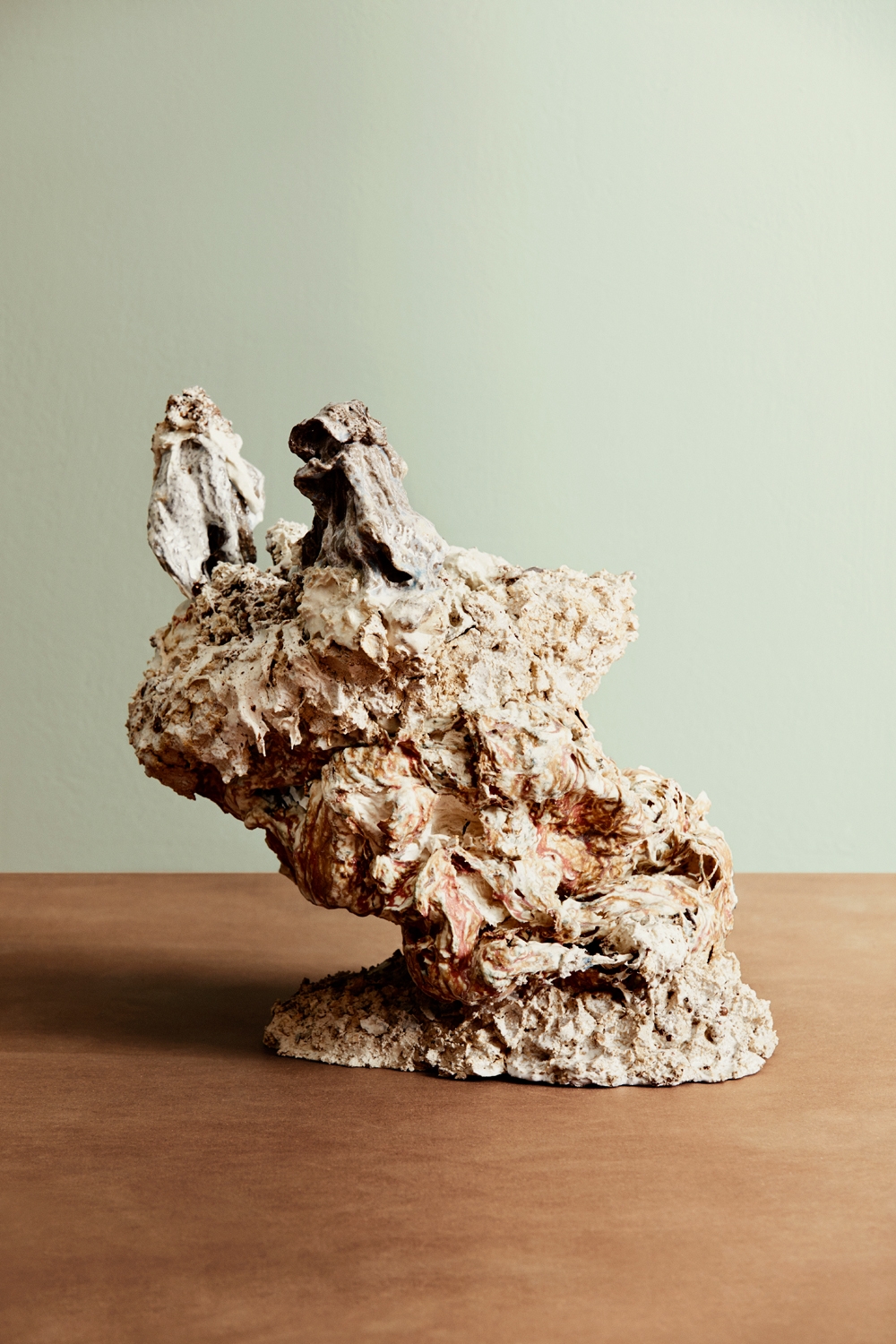 A number of the designers collaborated with exhibition supporters Lundhs and Hydro to source their materials. Norwegian quarrying company Lundhs is one of the world's leading suppliers of larvikite and anorthosite stones, whereas Hydro is an end-to-end producer of aluminium in both rolled sheets and extruded forms. Both companies have placed sustainability at the heart of their business.
"The exhibited objects highlight how the boundaries between craft and design aren't as clear as before," said Jannicke Kråkvik. "Designers no longer design solely for mass production. Why should we design a new thing? It's about the principle. In addition to aesthetics, the object must have a value in terms of materiality or durability. The items we have chosen must give something in return – through longevity, decomposability or the way in which they are produced."
Join's commitment to these ideas is reflected in the exhibition design itself. Conceived by Oslo-based designers Kristine Bjaadal and Hallgeir Homstvedt, the set is constructed entirely from recyclable and reusable materials, allowing it to be dismantled and repurposed once the show ends.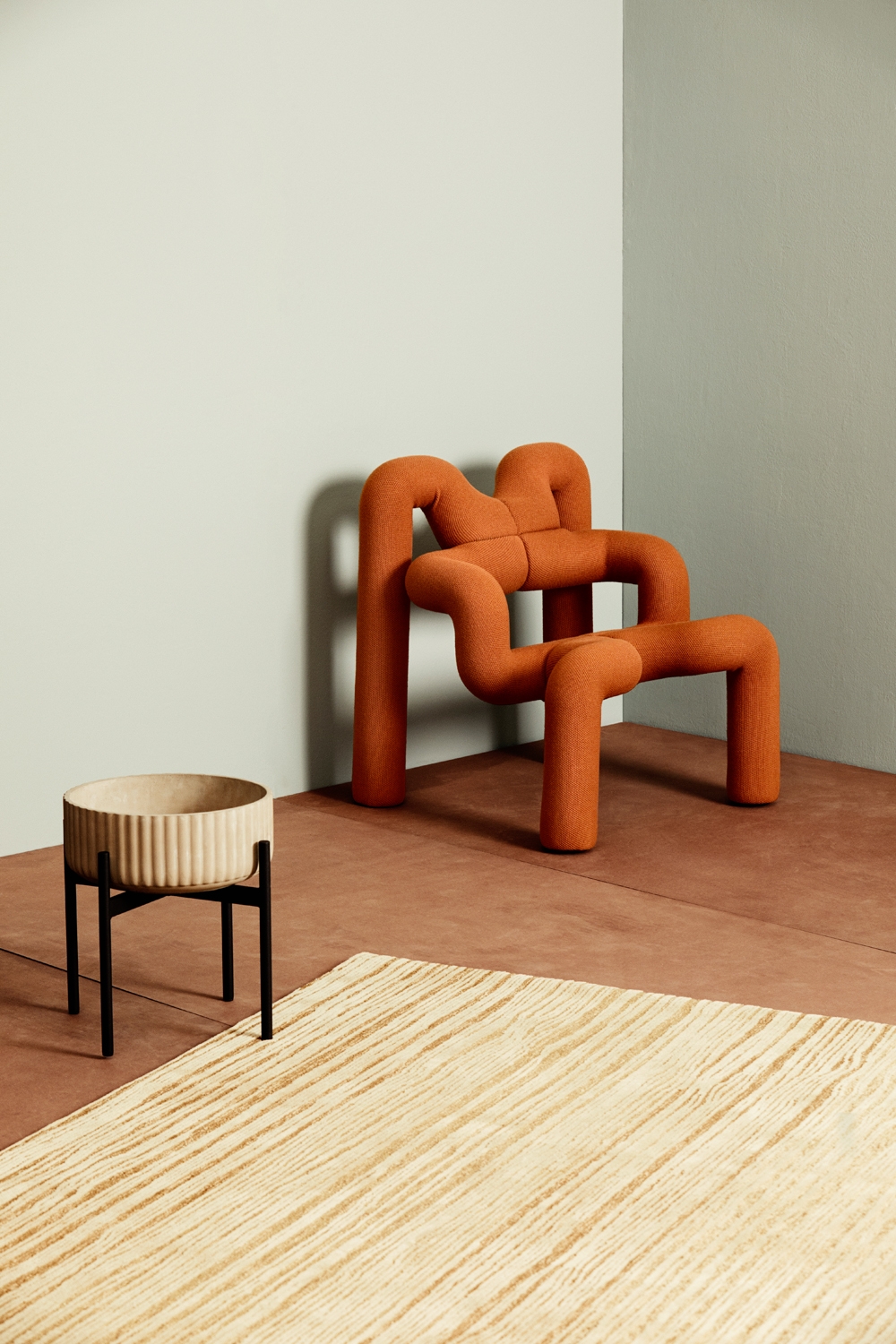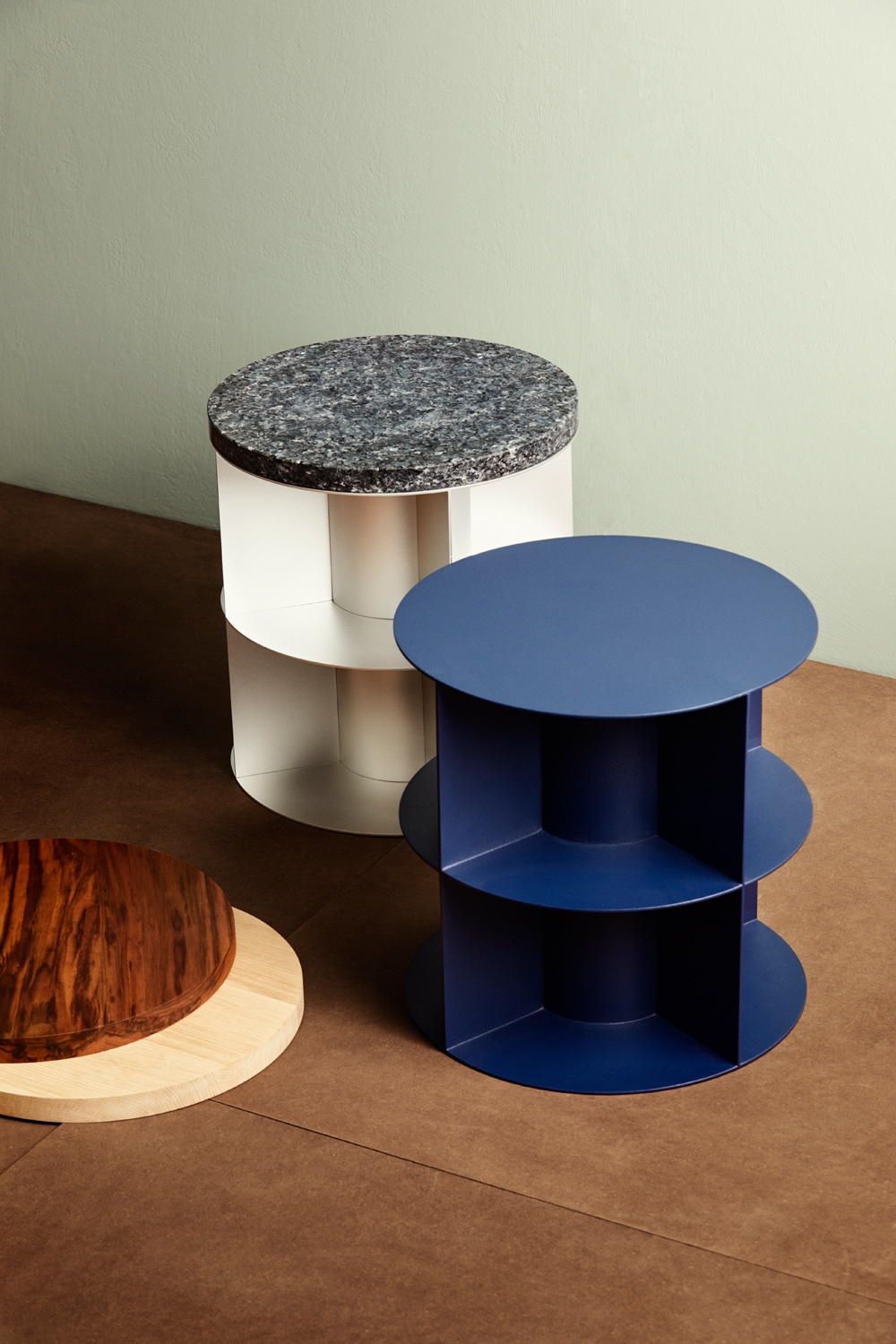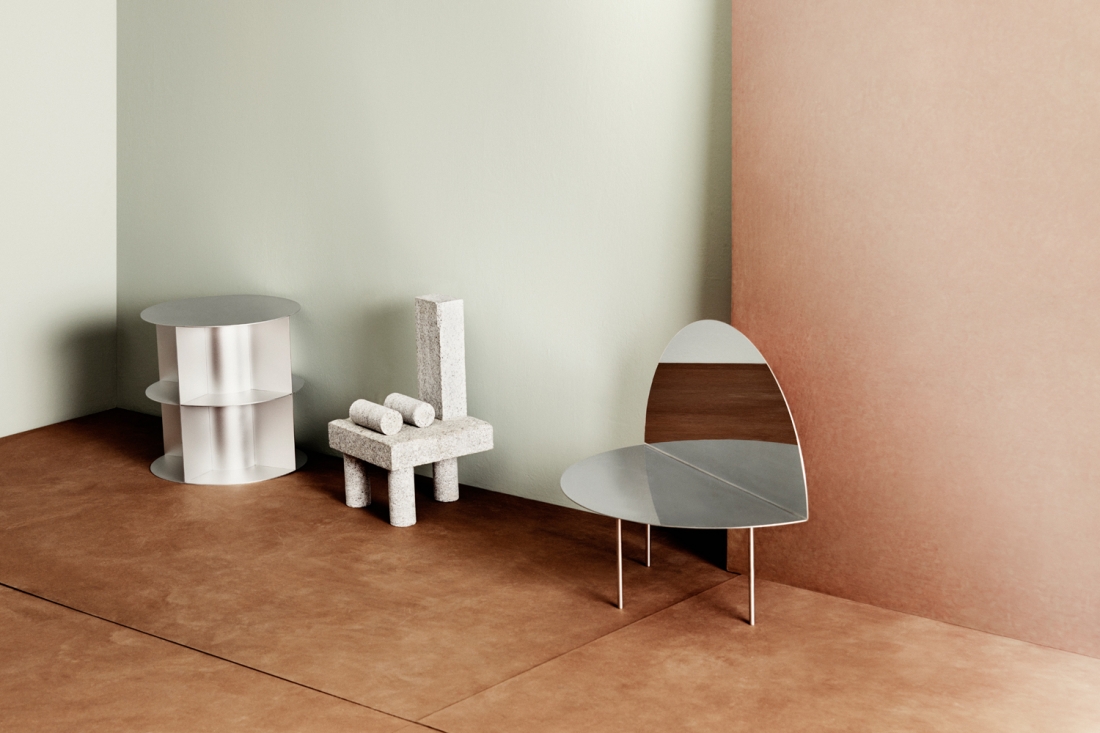 Materials such as Valchromat – made from recycled wood and coloured with natural dye – have been used to make the structural components of the set, all shipped flat-pack and assembled on site.
Reflecting the title – Join – Bjaadal and Homstvedt have also chosen to leave various joints and screws holding the set together exposed, and have developed a distinctive exhibition motif to underline the idea of connection and cyclicality.
Kristine Bjaadal said: "We noticed that a lot of the products chosen for the exhibition were conceived around a circular shape. With the title Join and the exhibition's focus on collaboration and sustainability, the circle seemed the natural symbol to use. The shape will appear in many different ways – as details in mobile walls and modules, for example, and in Volver's circular rugs."