Karndean Designflooring - A passion for developing imaginative, innovative products - versatile, luxury vinyl flooring.
Mention the word vinyl flooring to anyone and the name Karndean is sure to be front of mind.
Karndean, say they see flooring differently. Traveling the world with a simple quest - 'To bring you exceptional floors that inspire and delight.'
Taking their inspiration from the ancient forests of Europe to the remote Australian outback, they seek out expressive and intriguing forms, to influence their creative and unique flooring designs, combining them with cutting edge manufacturing technology.
Fleur Carson Commercial Director at Karndean Designflooring tells us more about how the story began, their creative process, and how they create floors that, 'You'll love a lifetime...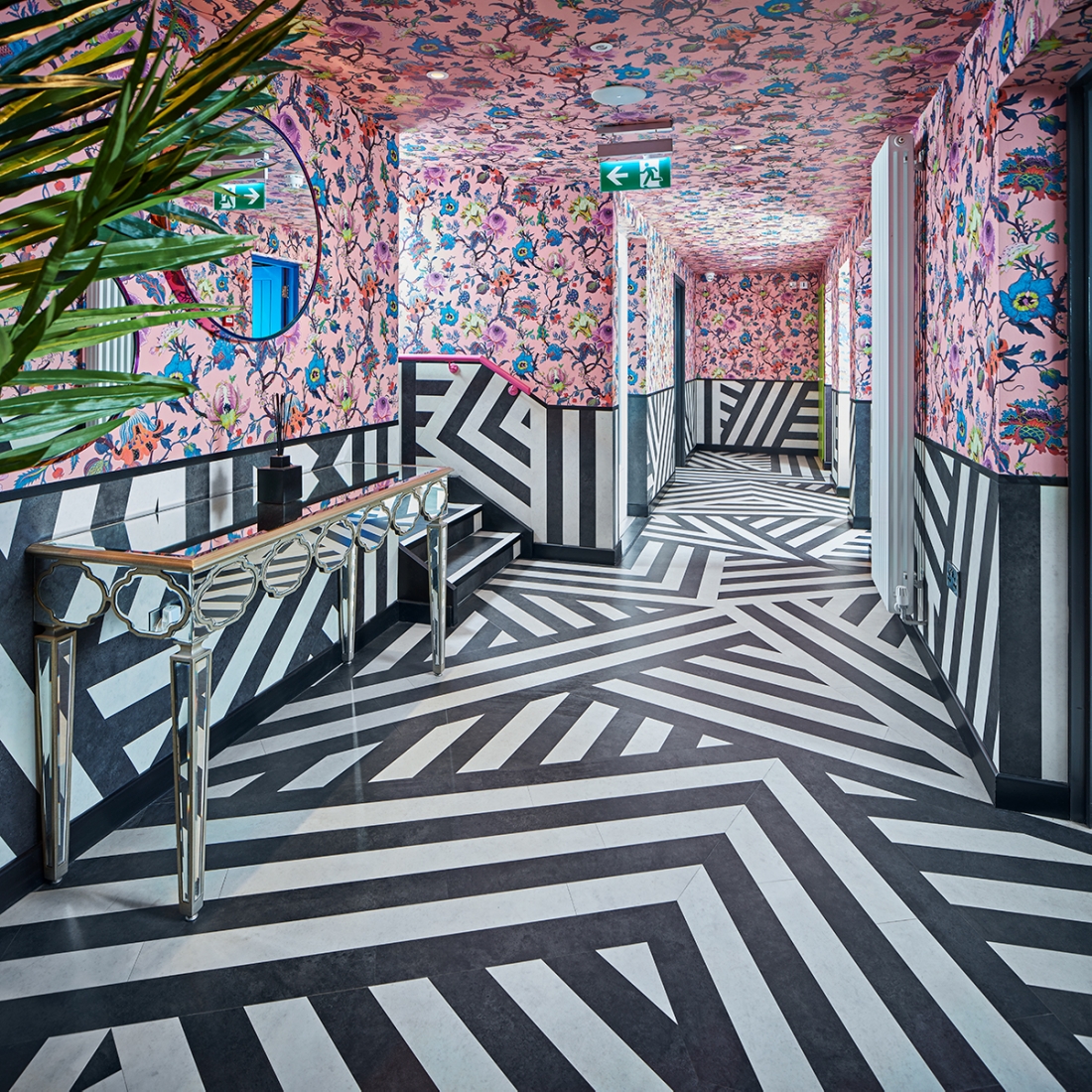 Fleur, for those who don't know, tell us the story behind Karndean?
We started life as a small family business in 1973. Now we are one of the world's most renowned and respected luxury flooring brands. To this day, we remain family-owned, allowing us to stay true to our roots and focus on our customers and our people.
Those in the industry will know we've come a long way, but as we've grown, we've always stuck to our core values. Our passion is for developing imaginative, innovative products - versatile, luxury vinyl flooring with the look of simply beautiful, natural floors.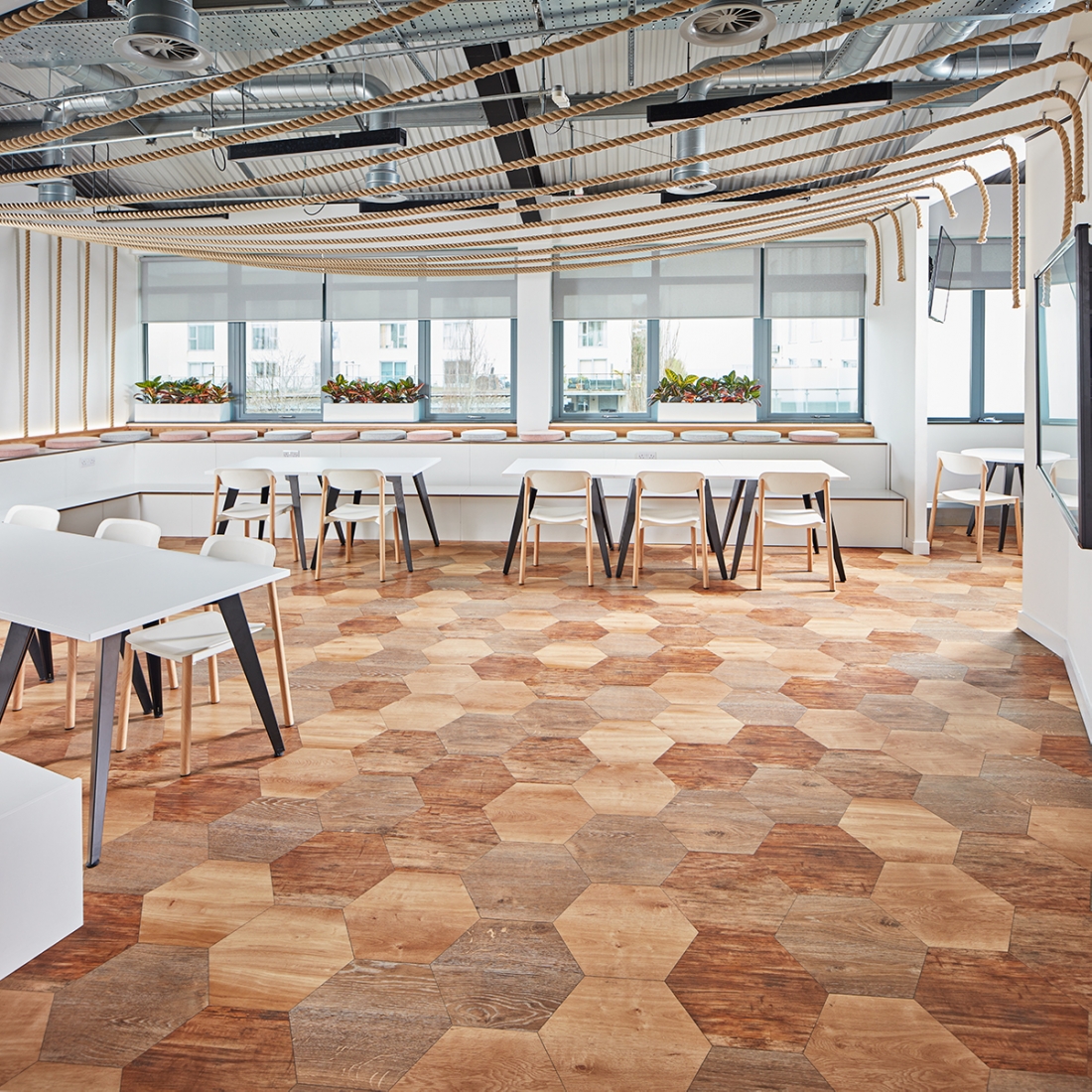 You have an extensive product offer, tell us more about your portfolio?
We take our inspiration from natural wood and stone, and our product portfolio includes a full-colour palette from soft, neutrals to statement dark tones, with everything in between. It's not just about the colourways though, we offer a range of formats in glue down, loose lay, and rigid core fixing types, all with different benefits to accommodate different specifications.
While rigid core and loose lay are the formats of choice for boosting wellness and wellbeing with its K-Core® technology helping to reduce sound transfer to rooms up to 21dB, glue down is most recognised for its flexibility in design with bespoke cuts, laying patterns and added design features available.
We've always championed flexibility in design, and that's why our product offering is not rigid. Although our portfolio includes various geometrics and patterns, the challenge of being able to freely cut our products in different shapes, sizes, and colourways excites the design community and us.
It's thanks to this creative approach that we've seen our bespoke designs play a part in a wide range of exceptional projects, including Gringotts Wizarding Bank, Arlo and Jacob, and Charlton Hall to name but a few.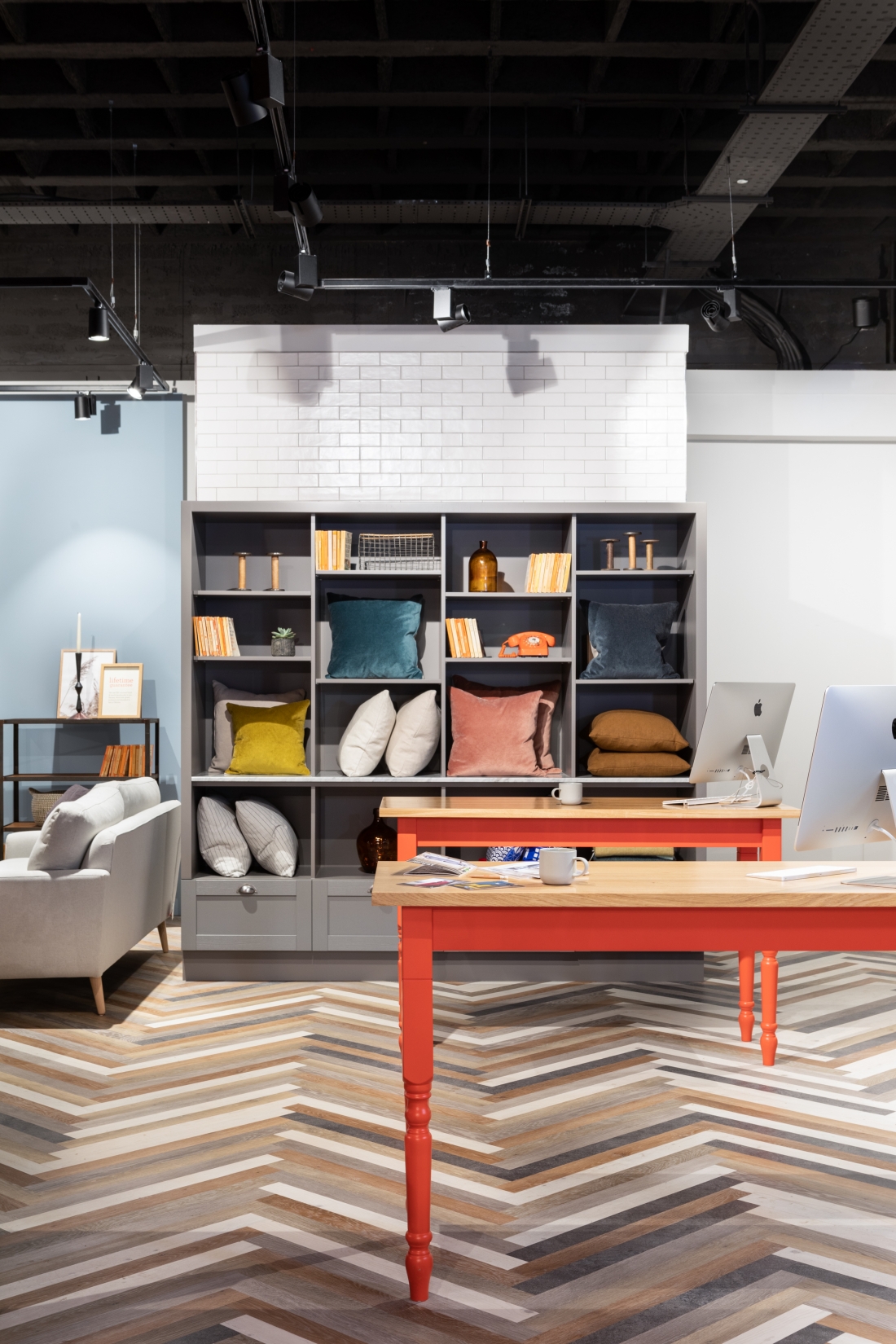 Briefly talk us through your creative process when developing a new product collection?
We invest heavily in our design process and tend to travel a lot. Whether it's discovering the ancient forests of Europe or the remote beauty of the Australian outback, we're always in search of inspiration.
Our product designers spend just as much time, if not more, handcrafting the original features found in natural wood and stone, but also adding additional design features like mottling, washed effects, or liming to enhance the natural beauty even further and bring out new elements to admire.
We've never been static in our design approach, and to continue helping designers push new boundaries with floor design, we listen and work extremely closely with our friends within the industry. We also look to outside influences to bring something new, and we believe in trying new ideas.
Are there any current design trends or materials, influencing your product innovations right now?
Our influences are continually evolving, but right now, the latest developments in biomimicry taking biophilic design to the next level are topical for us as our portfolio has always featured beautiful, handcrafted organic shapes, patterns, and textures. Going forward, we're expecting interiors will continue to focus on natural design but will have an increasing awareness of the interactions of individuals to create resilient communities.
Specifying products that combine an authentic look of natural materials and the practical benefits of modern materials can successfully introduce biophilic elements as well as meet technical specifications.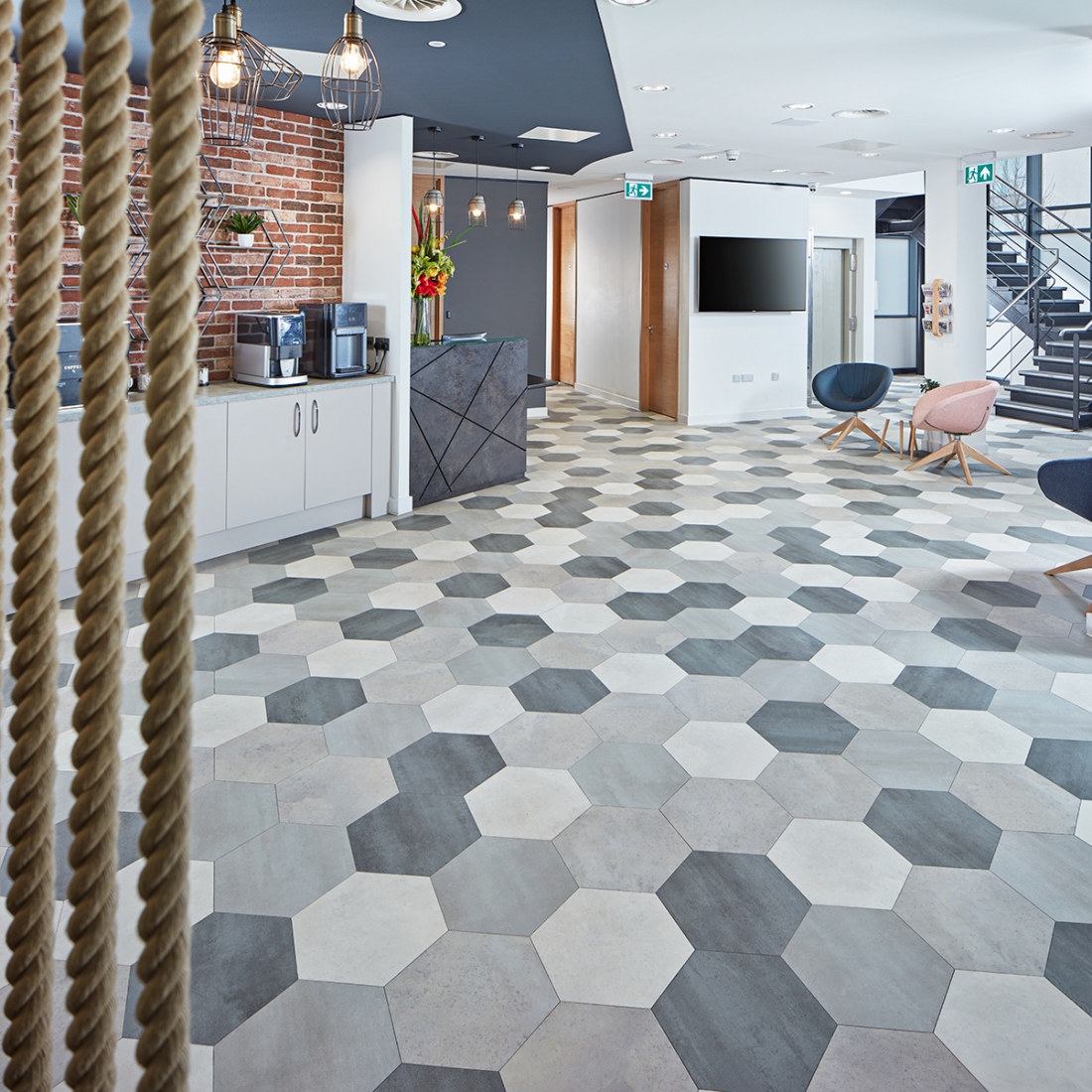 Spaces are becoming much more fluid, with the home, office, and leisure environments blurring into multi-use buildings. How has Karndean responded to this movement? And do you think it's here to stay?
Our ability to offer opportunities for endless design features such as blending wood and stone, introducing rug effects, or wayfinding with different laying patterns has meant we have been ready for multi-use spaces for a long time. As well as our pre-set abstract designs creating impact and personality, our customised flooring options can be further used to define zones within large communal settings. That said, there's still more we can do to help offer greater flexibility for specifiers.
Having shared spaces, albeit it at work or home, will continue, and we believe they'll become more relevant following the impact of COVID-19. Whereas co-working will take time to recover with social distancing still set to play a part, co-living will offer people a lifeline to ensure they are connected within a community.
It has long been recognised that building layouts and interior design can significantly influence health and wellbeing, with an appreciation of the impact of natural light, air quality, acoustics, and access to the natural world. One thing the current situation has highlighted is the importance of achieving a sense of belonging and safety.
With the above in mind, what's your latest product launch?
We all appreciate colour continuity and its links to boosting physical and mental wellbeing. Our next launch will see us focus on flexible formats in the same design with enhanced acoustics and opportunities for design features. Watch this space!
Are there any recent projects or product applications that you're particularly proud of?
We're really proud of all the projects and interior spaces featuring our designs. It's a huge complement and pleasure to see our floors as part of a wider design scheme. If I had to pick two of our latest projects, it would be Arlo & Jacob and Alliance Homes.
They both reminded me just how impactful a floor design can be when looking to reinforce a uniformed brand identity and promote new ways to engage and accept positive cultural changes.
And what's next for Karndean?
Our objective will always be to create beautiful flooring options that will enhance our customer's vision. We are only a small part of every project, but we're always ready to react. This has never been more important. As we look to support each other during these unprecedented times, we want designers, architects and contractors to know we are here to help, and a big part of this will be ensuring product availability and delivering to site to meet challenging deadlines. We're ready for this.
Discover more about Karndean Designflooring.