Unique aesthetic of soft curves and sculptural display elements.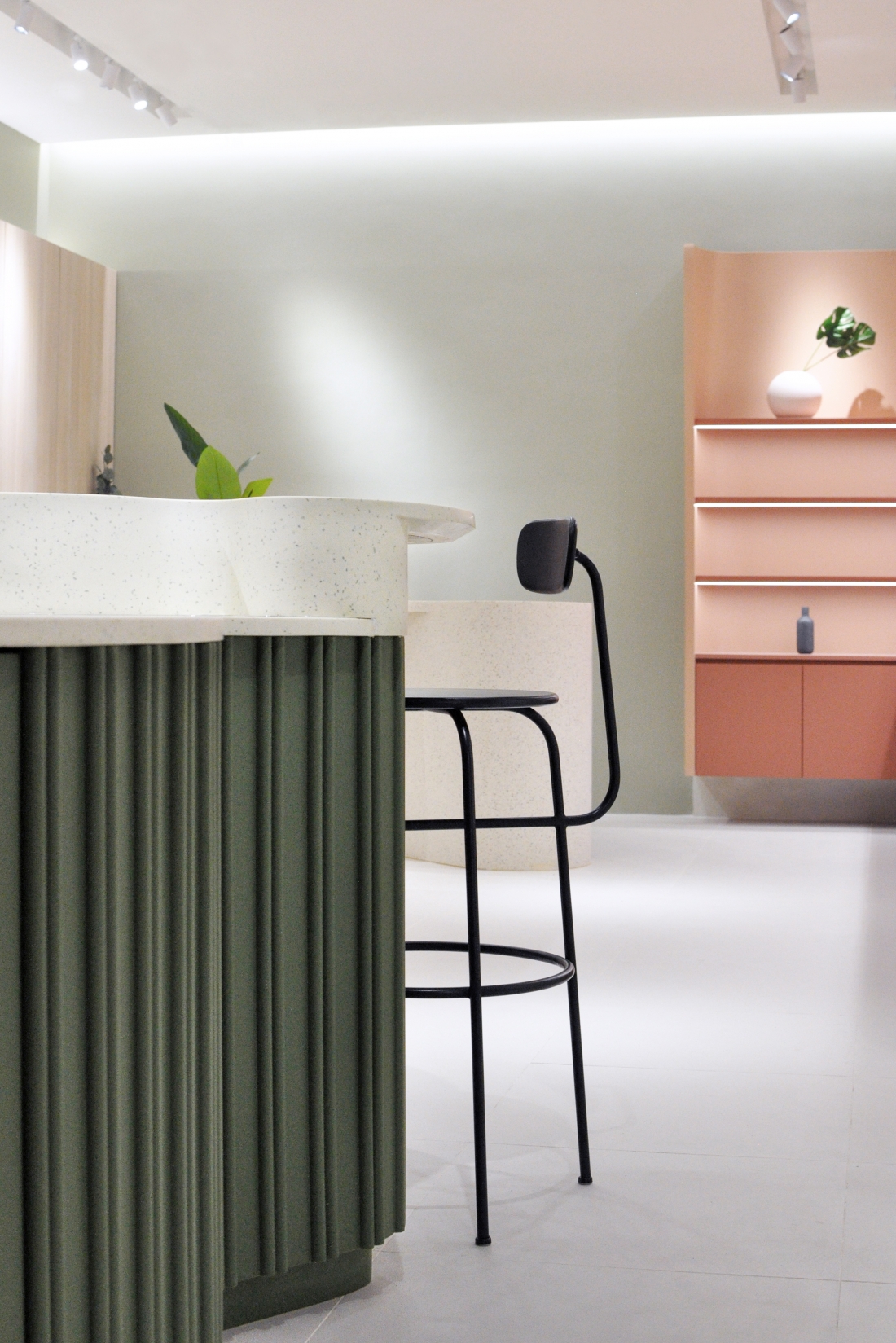 Bean Buro was tasked with designing a flagship store for the organic skincare beauty brand Beautysaur Organics.
The space is a 450sqft (42sqm) unit space in the new K11 MUSEA shopping mall in Tsim Sha Tsui of Hong Kong. The unique aesthetic of soft curves and sculptural display elements created a visually strong identity while providing a smooth and comfortable customer experience.
With an artistic narrative inspired by 'the beautiful and primitive nature of colourful dinosaurs', the design process was a sophisticated journey in exploring a set of carefully crafted custom display elements, soft material textures, and fresh, soothing colours.
The highlights include a signature curvy display island integrated with a makeup area and washbasin, as well as a cosy seating nook with a pendant light (identified via a circular wall opening) behind a display wall for customer relaxation over a cup of tea served. 
The design excels in its successful intention in creating a unique visual identity and user experience that stands out from other skincare boutiques.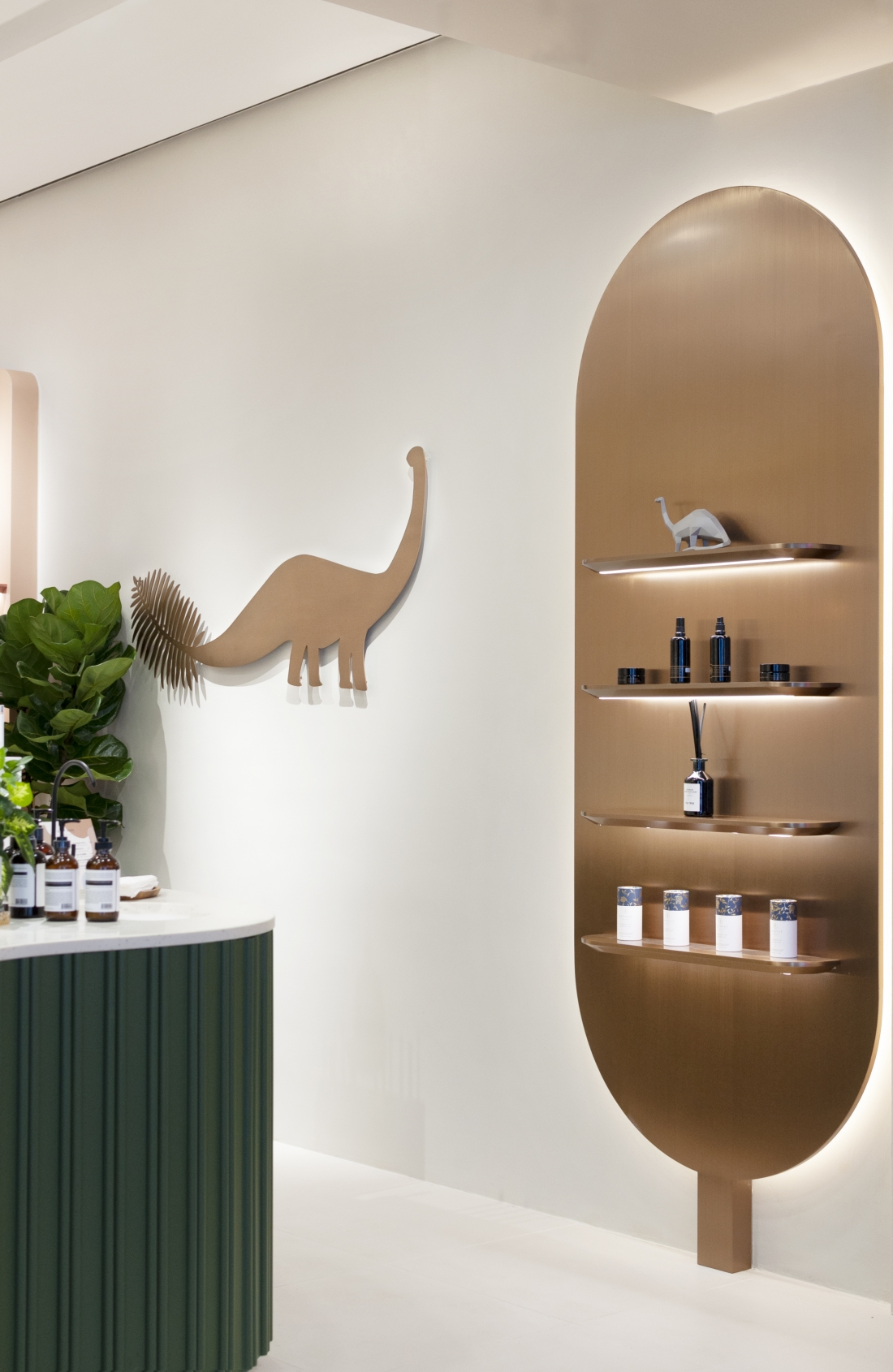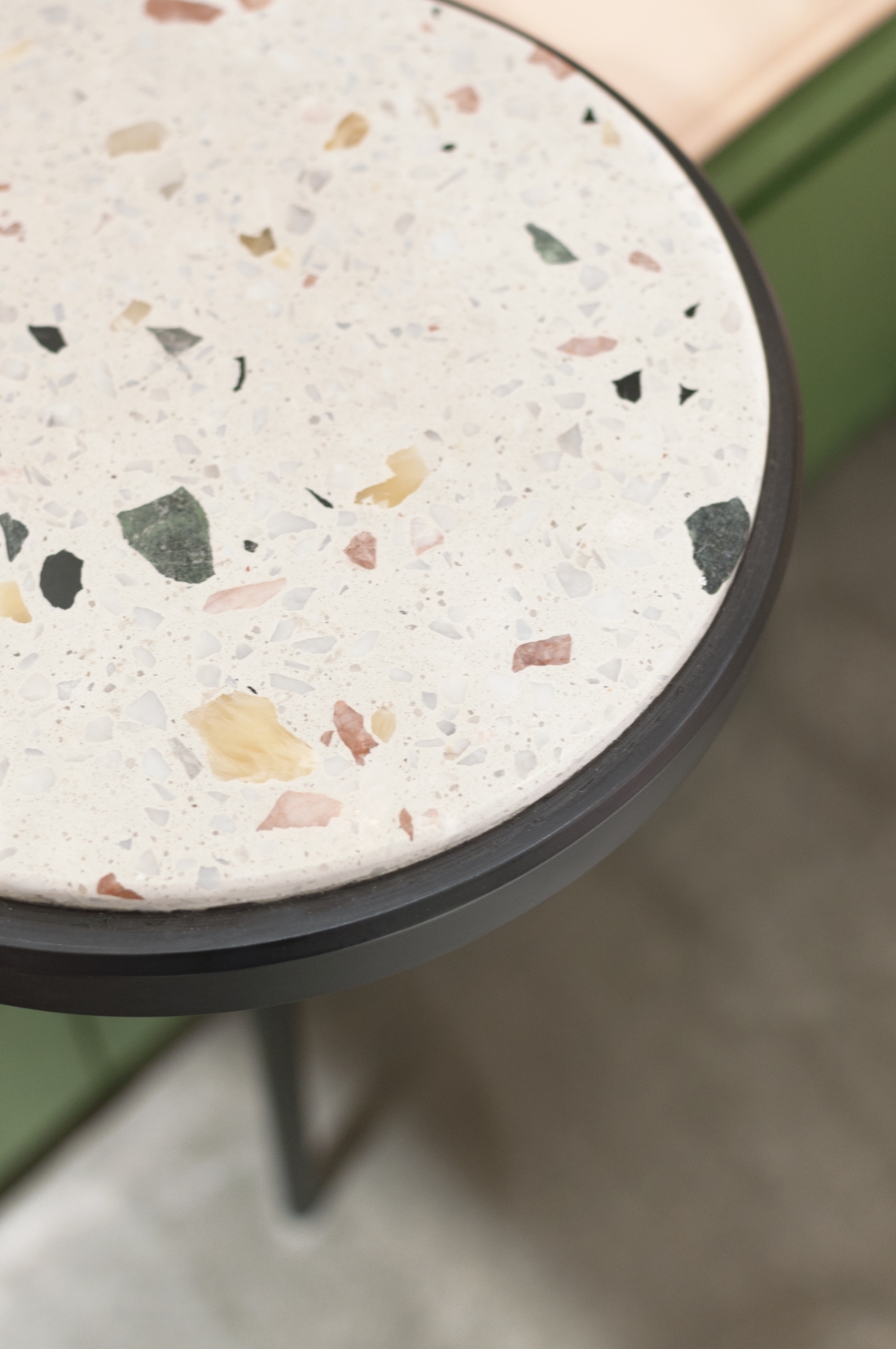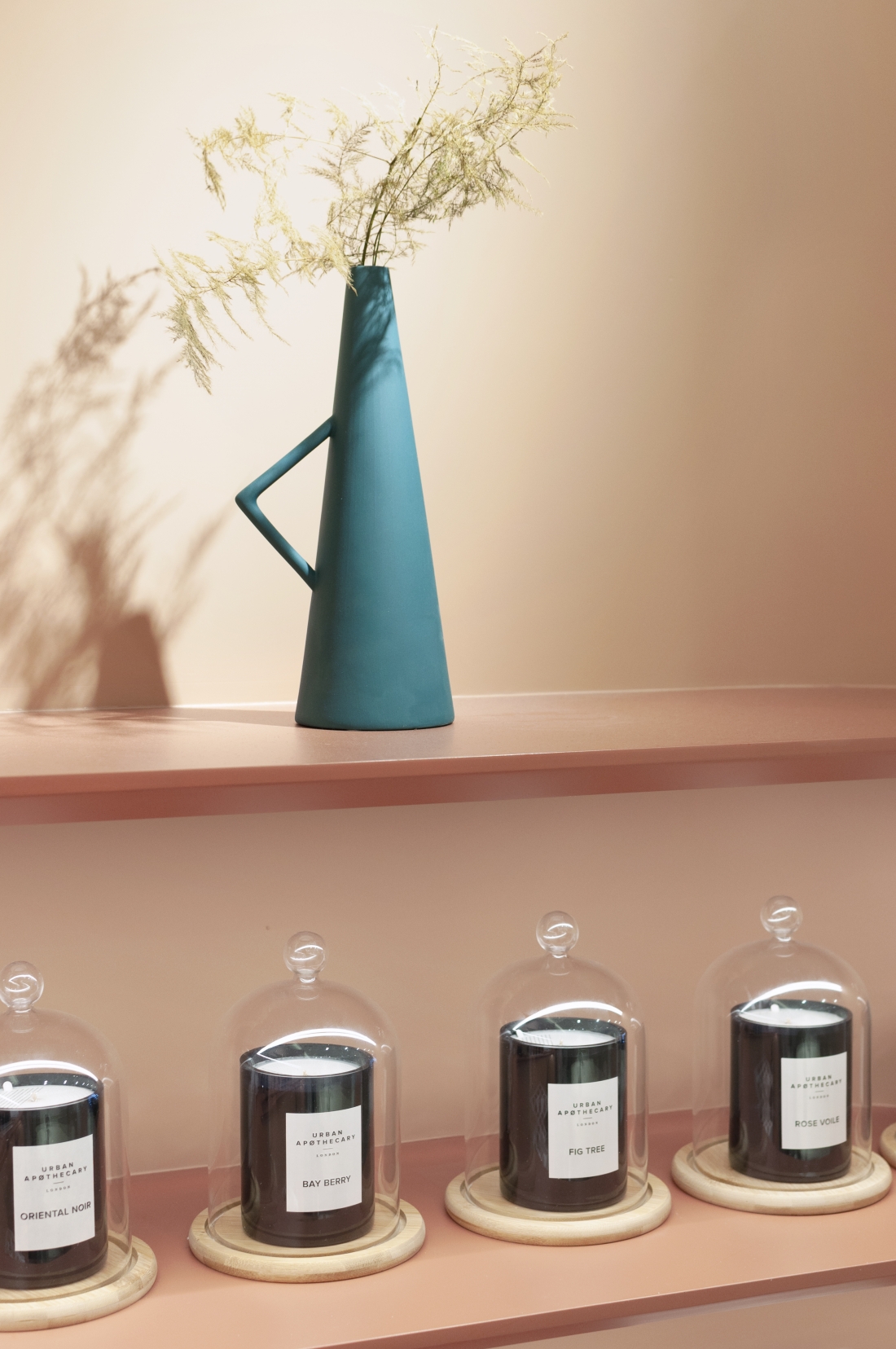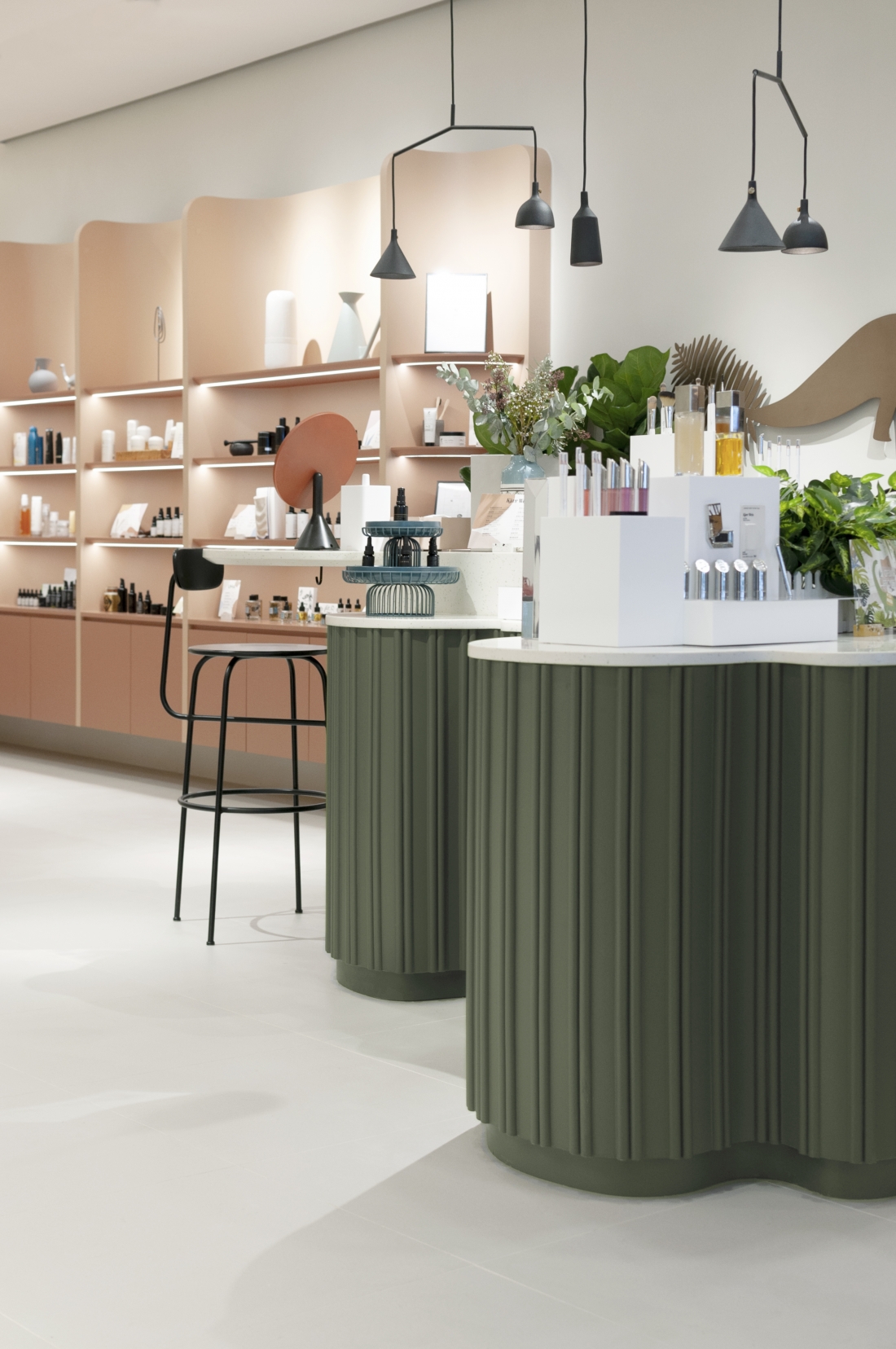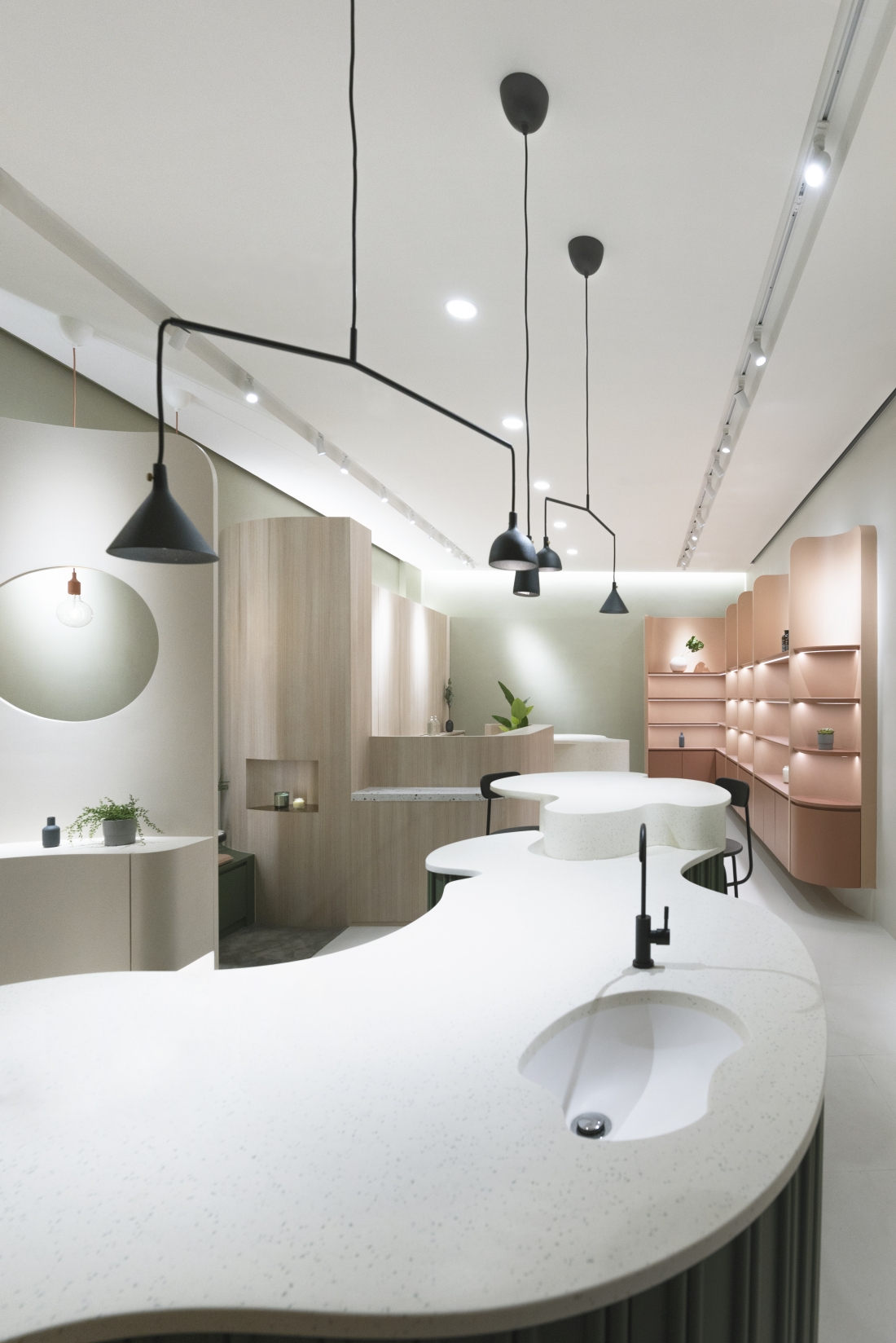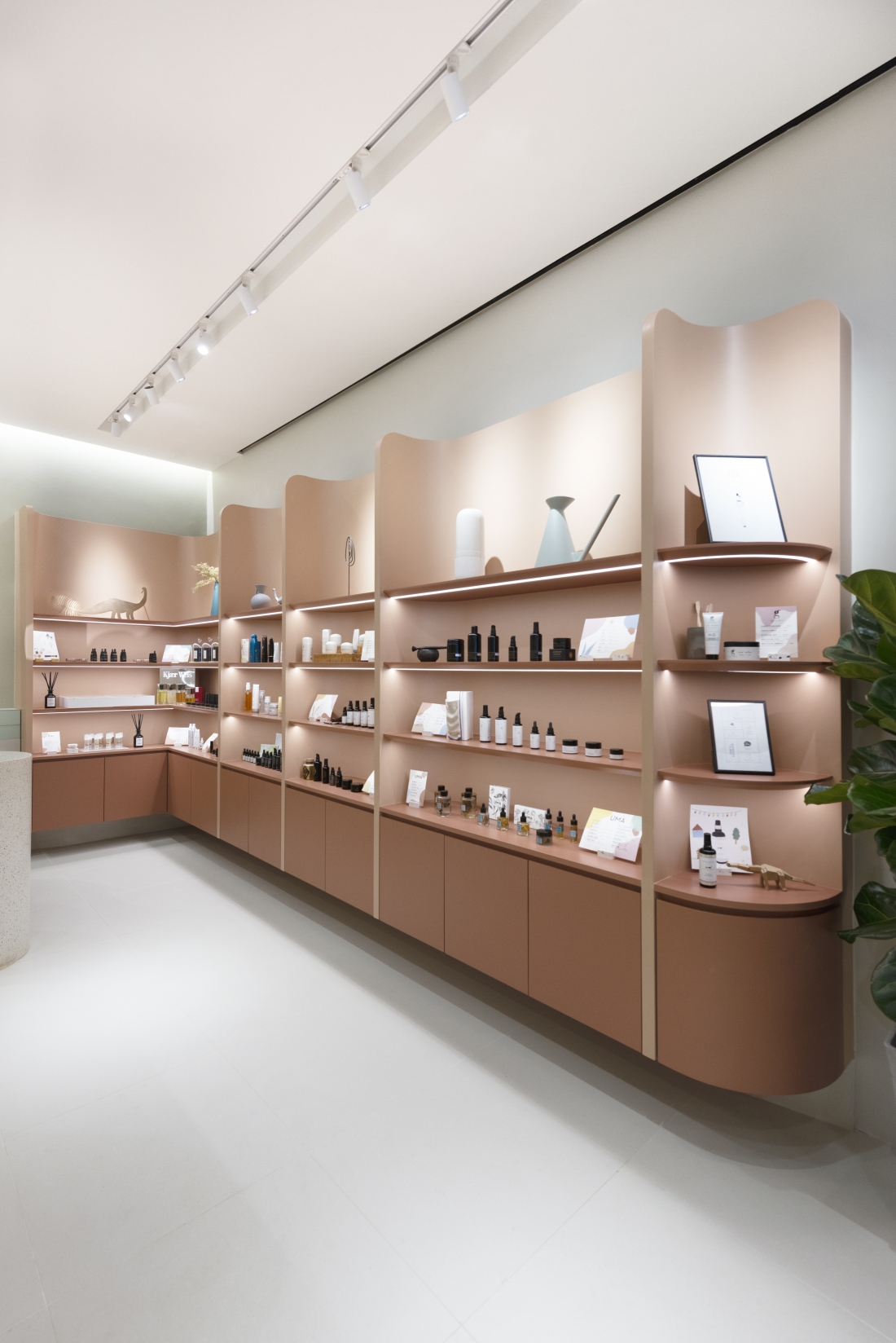 Discover more about Bean Buro.