Adam Kamani, CEO of Kamani Property Group on transforming Manchester city centre and beyond.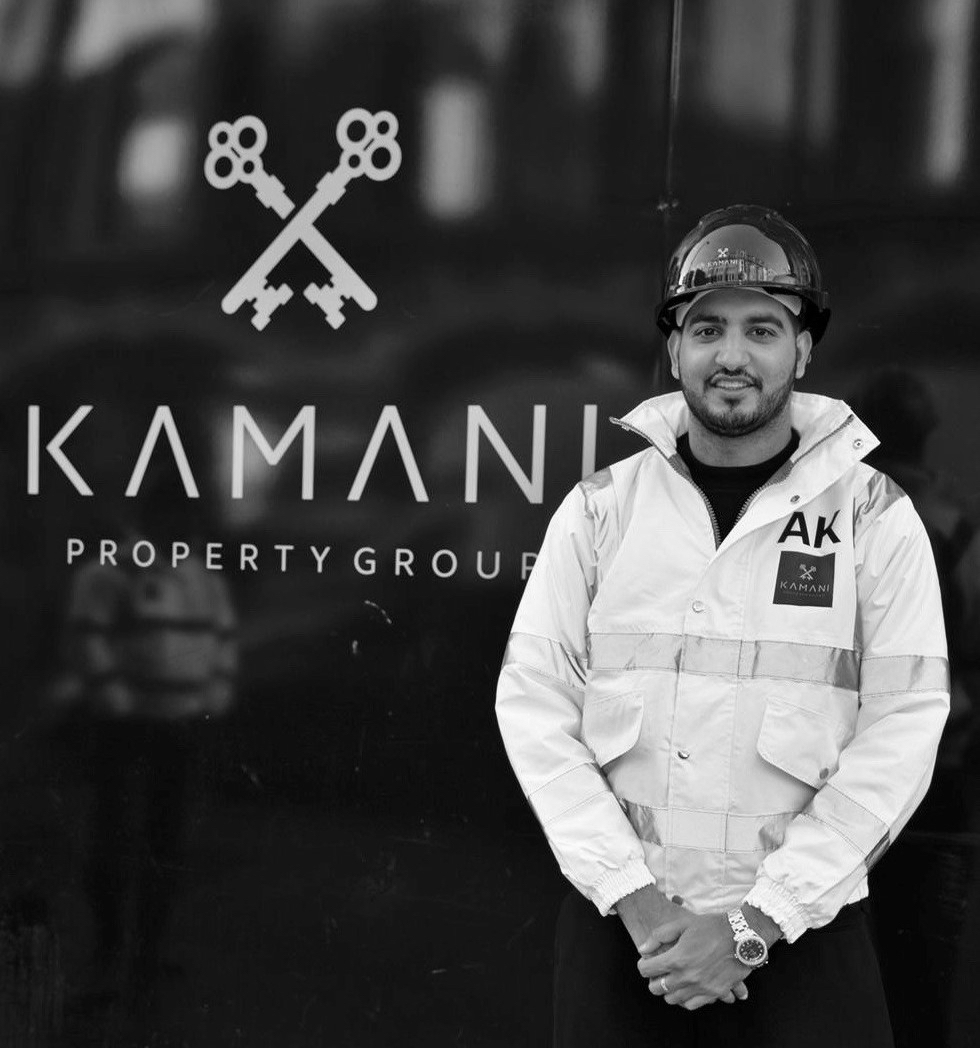 Adam Kamani is CEO of Kamani Property Group - a global leader in the ownership of commercial, residential and industrial buildings with roots in Manchester.
If you've walked around Manchester city centre recently, the chances are you'll have passed several of the buildings that Adam and his team have transformed. From the Northern Quarter, to Ancoats. And although Kamani's major investments are here, its assets span other major cities including London, Mumbai, Dubai and New York.
We were keen to speak to Adam about his company's part in Manchester's ongoing transformation, as well as what else is in the pipeline for the Kamani Property Group.
Firstly, can you please introduce us to Kamani Property Group? How did you get started?
"Kamani Property Group is quite a vibrant and evolving place to work. Our property portfolio is fairly diverse, with commercial, residential and industrial investments and developments.
"Our roots are firmly established in Manchester but we continue to expand nationally and globally. My family had invested in property over the years, but as the portfolio increased, this evolved into a full-blown business and I became CEO in 2017. Since then, I have trebled the number of properties within the portfolio and also trebled the size of our team."
Have you always had an interest in property?
"My interest in property started at a young age, ever since I was a child I'd always be fascinated with hotels and skyscrapers. This was heightened when I lived in New York during my mid 20s - being amongst the huge density of buildings every day. I made a number of investments and knew that the property industry was where my true passion lay. A few years later, I became the CEO of Kamani Property Group."
You're Manchester based, but work on projects globally. What made you choose Manchester as your HQ?
"Our roots in Manchester go back a long way. I was brought up here and therefore our first investments were in the city centre. It made sense to continue to expand our business in an area we know extremely well and considering the boom taking place in Manchester over the last few years, we were excited to be right in the heart of that growth.
"Many of our initial property investments were in the Northern Quarter and therefore we located our first HQ in the same neighbourhood. Due to the expansion of the team, we have recently relocated to a new, larger office in the Knott Mill district of Manchester City Centre, and we continue to expand our portfolio across Manchester and its suburbs, as well as further afield in the likes of Cambridge, London and New York."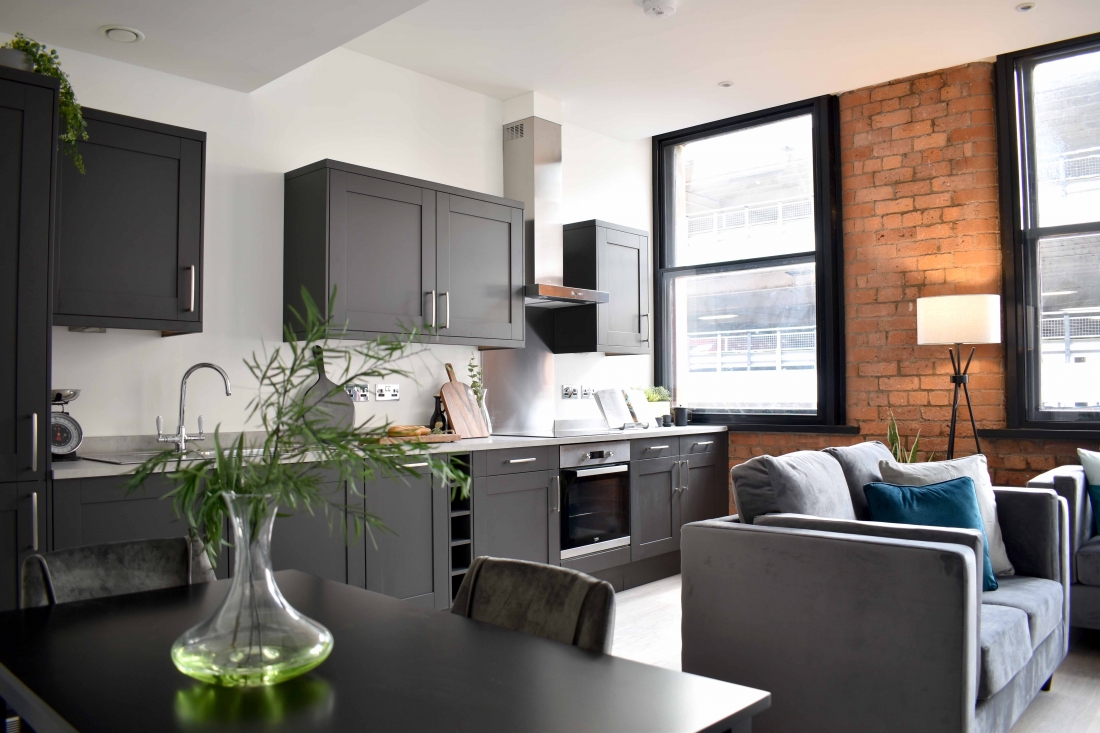 As you've pointed out, Manchester is currently experiencing a property boom - can you tell us how you're contributing to this with your current projects?
"The lions share of our investments are in Manchester. We currently have several developments under way, as well as our long-standing assets in the area.
"At the moment we have a large, seven storey office development under construction on Dale Street in the Northern Quarter. This will provide Grade A office space, along with opportunities for local retail and leisure businesses to utilise units on the ground floor.
"Not far from this, we have our building on Newton Street, which has just been occupied by new health focussed tenants GreenLab and continues to be the home of our long-standing tenants RPB barbers. The upper levels are currently being upgraded and transformed into modern office space.
"In the Gay Village, we have recently completed Gramercy House, an extensive renovation of a tired former warehouse building, into ten luxury apartments, now available to rent.
"In partnership with Capital & Centric, we have plans under way to create a new community on Swan Street in the New Cross district. The project includes the development of 120 new homes, with a mix of 1, 2 and 3 bed design-led apartments. Proposals also incorporate a shared roof terrace, private roof terraces, plus ground floor workspaces and units for local businesses to locate. We intend for the building to feature a large mural, showcasing work from local and international artists."
The city has many historical buildings and some of your projects involve combining cutting-edge design elements with existing heritage features - is it difficult to get the balance right?
"It can be a challenge, but we know the importance of maintaining the heritage of the city. A lot of what we do involves upgrading run-down buildings and regenerating them into relevant uses. We have seen great resurgence, particularly in the Northern Quarter and we're really pleased and proud to have been a part of that, with the many buildings we have injected the love back into.
"A key example is Tariff Street, which was previously full of run-down warehouses. We redeveloped this into a complete destination, full of bars, restaurants, coffee shops and offices.
"At our new-build site on Dale Street, we are incorporating the remaining façade of the old building that survived a fire back in 2007. This heritage feature with its large arched doorway, will become the main entrance to our new development. The intention is to create a great synergy between old and new."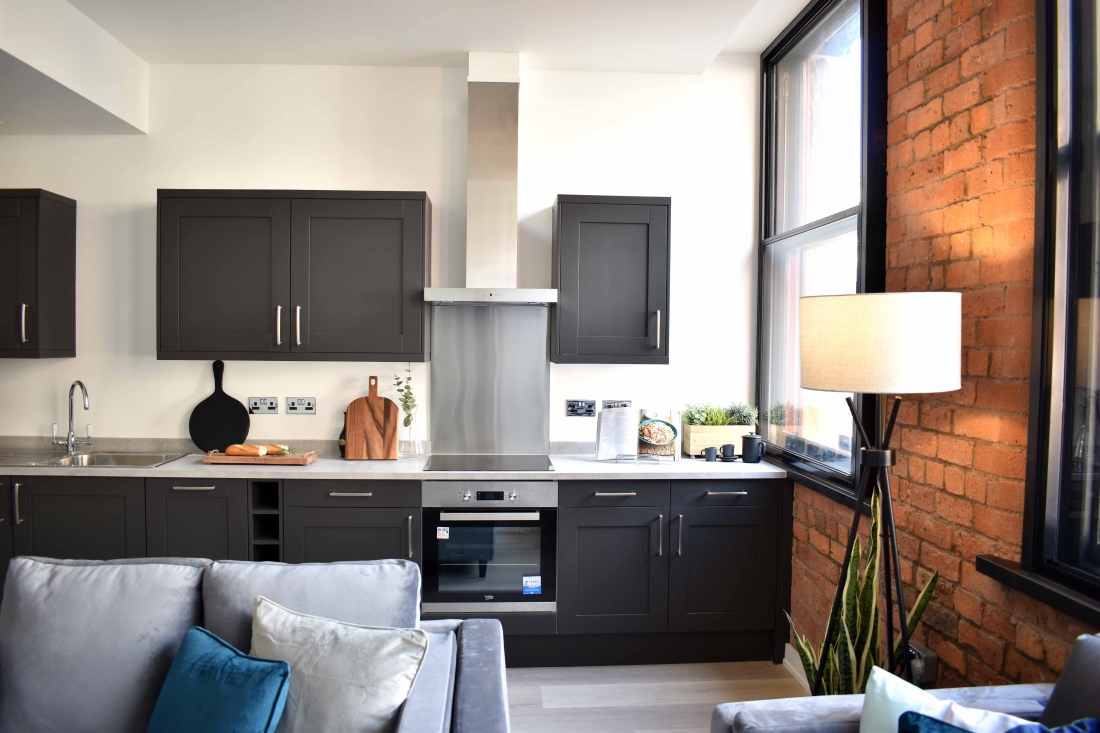 How, if at all, has the pandemic impacted your business?
"It's slowed things down for us of course and not having the team together obviously poses challenges, but we are continuing to push forward where we can."
Manchester's Northern Quarter has changed beyond recognition over the last 10 years, and Kamani has worked on regenerating several of the area's cornerstone properties. How do you engage the existing community in your work?
"Many of our buildings obviously provide space for local retail and leisure businesses to thrive, as well as office and residential space. We also promote our tenants on social media and often create posts focussing on their businesses.
"Our charity work has included help for Manchester's homeless and we continue to work with Cash for Kids, who support children and young people affected by poverty, abuse, neglect, life-limiting illness and those who have additional needs."
And, finally, what's next for Kamani Property Group?
"Continuing to develop within Manchester, creating business and residential opportunities for the evolving community.
"Increasing our portfolio across Manchester and further afield, to become a well-established leader in the property industry."