Alison Milner explains creative concept behind 'Decorative Minimalist' at YSP.
If the pandemic has taught us anything, it's to truly cherish our outdoor spaces. Parks have become a sanctuary over the last 12-months. And nowhere more-so than Yorkshire Sculpture Park (for locals, only, of course).
Opening on 27 March at the YSP is 'Decorative Minimalist', an exhibition by Alison Milner that celebrates ceramics and porcelain. Amongst other things, it will feature a giant tile mural that's not to be missed.
Ahead of the show's launch, we caught up with Alison to find out more...
Can you please tell us a bit about yourself and your work?
"My name is Alison Milner and I originally trained as a furniture designer (MA RCA). This training instilled in me a love of materials, form and function, which has now carried into my work as an artist and surface designer. I work both at a very large scale with public commissions for the NHS and schools and at a smaller scale with prints and ceramics.
"I have always been interested in the relationship between the man made and nature and in particular how the two can coexist in the built environment. My aesthetic is clean, clear and quiet - reducing, simplifying and uncovering underlying patterns. I like to inject gentle humour, visual poetry, narrative and a sense of place into my work."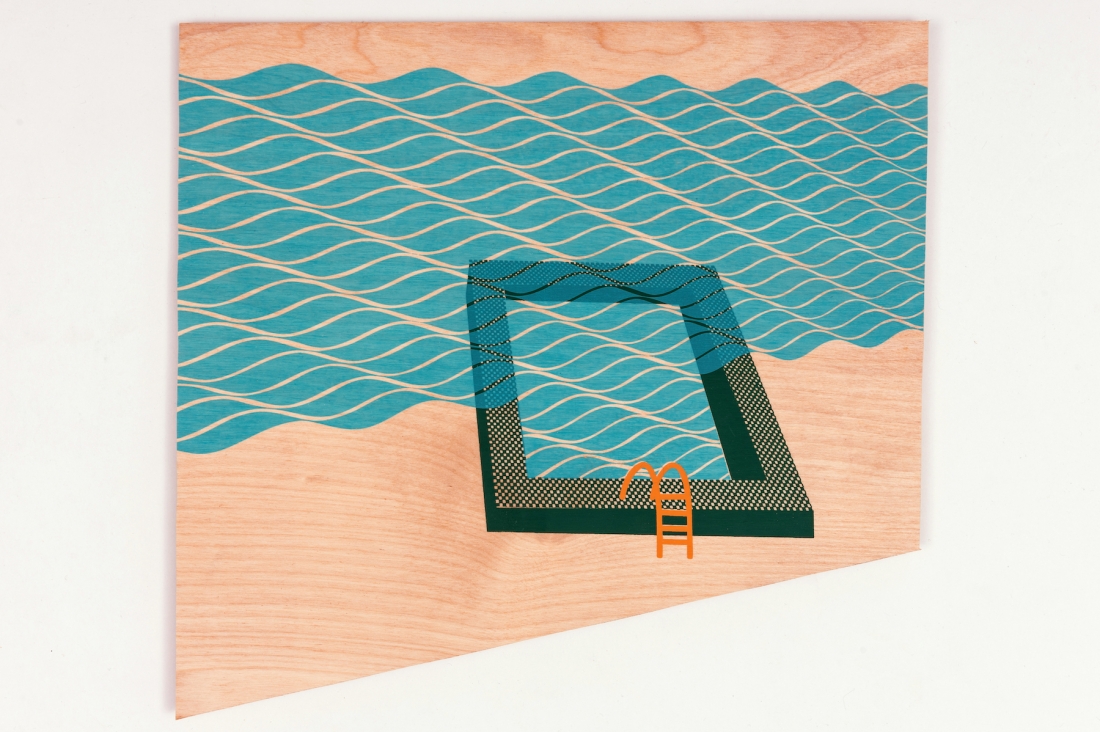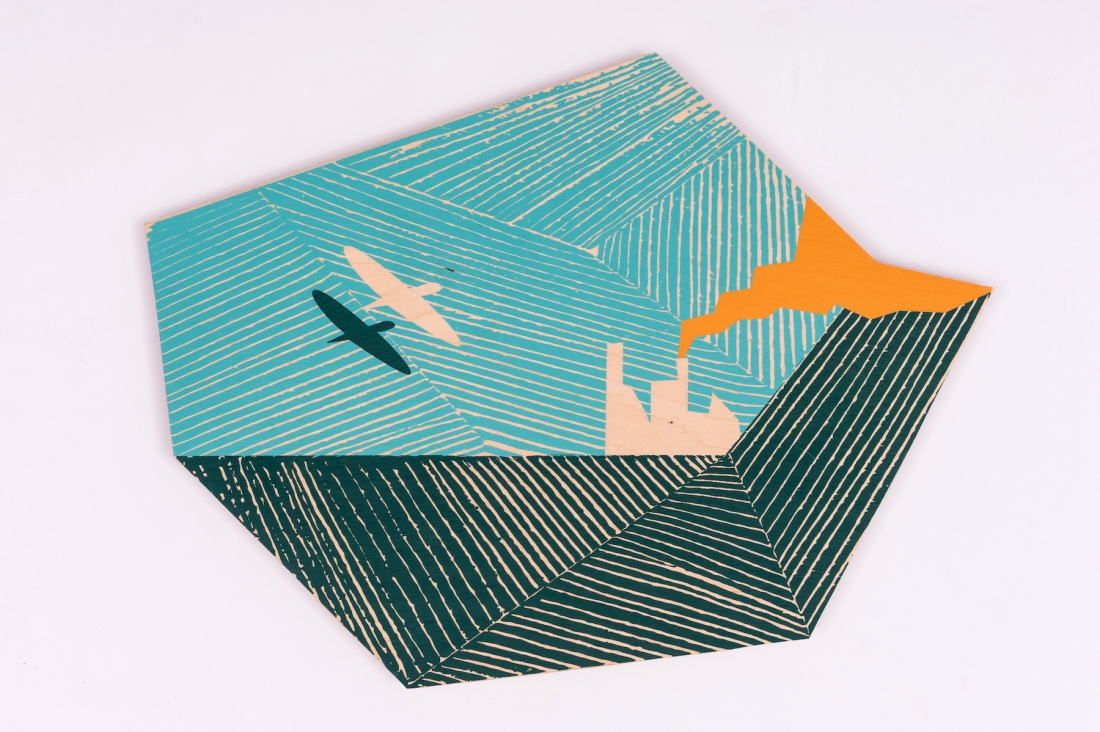 Your upcoming exhibition opens at YSP this month. Can you tell us how that came about and what it will feature?
"My exhibition at YSP is called 'Decorative Minimalist' and will start in the YSP Centre and online on 27th March and will then continue in the YSP Shop as soon as non-essential shops are able to open again.
"My first commission for YSP was when Amanda Peach (Retail Development Manager) saw my Formica-topped tables, vitreous enamel bowls and ceramic vessels and tiles at the trade show TENT in London in 2012 and asked me to design a range of merchandise for the YSP Shop which would accompany the Yinka Shonibare exhibition.
"Then in 2017 I was working on a personal project called The Space Between Buildings, themed around place-making and way-finding, attempting to make sense of the space between buildings, enrich the built environment and encourage good mental health.
"The first pieces I made for it were essentially prints on plywood of buildings in the landscape. It occurred to me that the perfect place to show the work would be YSP so I approached them with the idea. The exhibition was originally commissioned in March 2018 so I have been working on it between other projects since then. It was to have been shown in June 2020 but obviously due to the pandemic that couldn't happen.
"The largest work is a pictorial tile mural of YSP, which is two metres long and made from 160 ceramic tiles. The smallest are porcelain brooches which will be for sale in the YSP Shop and are tiny and pebble shaped at around 3cm wide.
"All the work in the exhibition has been made specifically for it. There are very few traditional framed artworks. Instead I will be using materials which are more often associated with the building trade, such as ceramic tiles, vitreous enamel and plywood.
"I enjoy collaborating with other makers and manufacturers and for this exhibition I have collaborated with Digital Ceramic Custom Tiles, based in Stoke-on-Trent, who have printed all the decals for the large tile mural, as well as A.J Wells & Sons who have made the vitreous enamel panels, and Handprint Brighton who have printed silkscreens onto plywood for me.
"As well as these works, there will be illustrated posters of British flora and fauna and ceramic coasters and brooches available to purchase in the YSP Shop."
How important is sustainable materiality in your work?
"As a designer, there is always work that creates some sort of carbon footprint unfortunately. However, I am a strong advocate of making things that last so that they do not have to be replaced, which is why I like vitreous enamel and ceramic tiles as they are capable of lasting as long as buildings.
"In this YSP show I will be showing some of my 'fired once' handmade tiles. These tiles are made of four different clays – unglazed porcelain, black stoneware, high fired terracotta, and buff stoneware. The tiles are made using a deliberately limited range of tools and techniques, mostly rolling, cutting, hole punching and slip sgraffito. They are high fired once (i.e. no biscuit firings, glaze firings or transfer firings). This is a way of imposing design limitations on myself but also a way of being much more sustainable.
"The project follows in the tradition of functional ceramics such as bricks and flowerpots. It is an ongoing project in which I plan to explore existing techniques but also innovate new ones. There are two current collections: Nature Table and My Imaginary Tile Company. In the future I hope that this research and experimentation will lead to larger projects in collaboration with planners, architects, interior designers and community groups for use in way-finding and placemaking projects."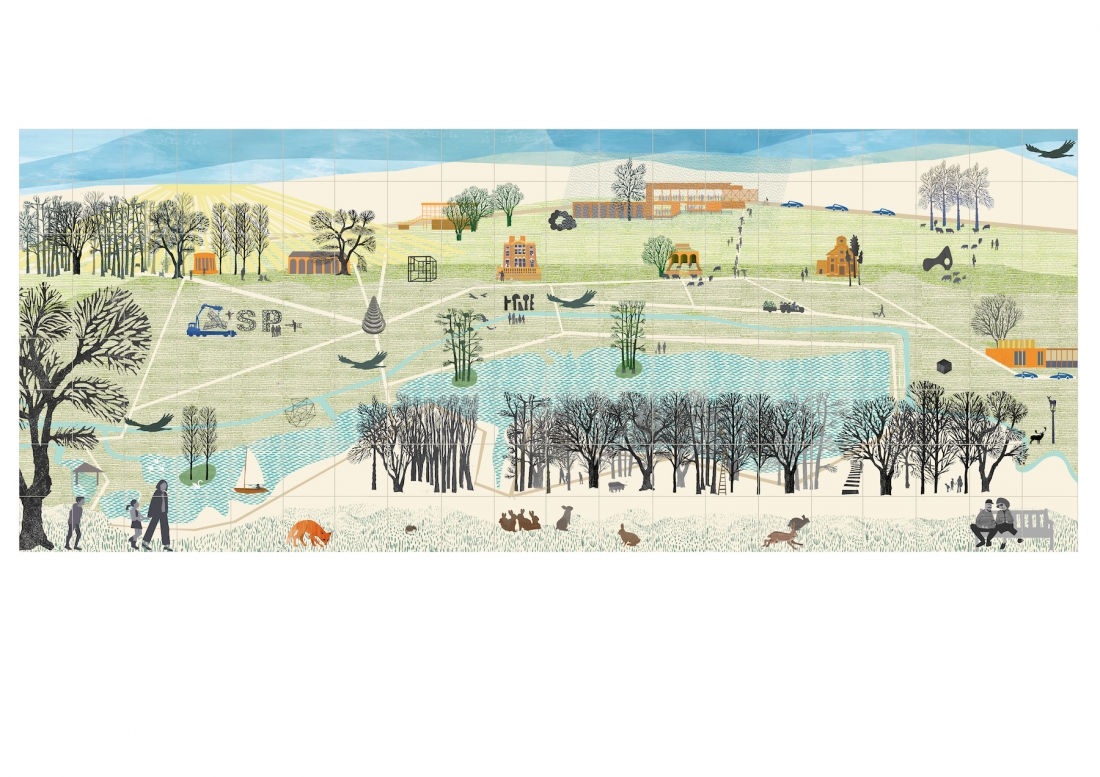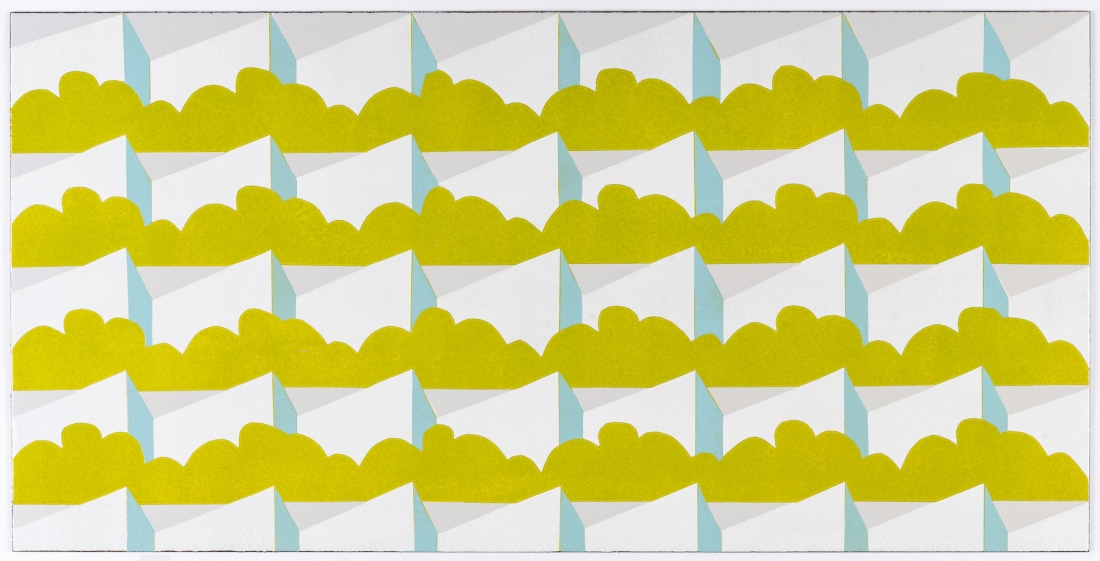 Can you talk us through your creative process?
"I always like to set myself a strong brief if I haven't had one set by someone else.
"At the beginning of a project I like to read and write a lot. For this project I wrote a series of around 50, short 50-word anecdotes which I called Anecdotes from the Space Between. These became the inspiration behind a lot of the pieces. I later compiled these into an artist's book called Decorative Minimalist as a souvenir of the exhibition.
"I spent a lot of time planning the exhibition as groups of works that told a story as you walked through the exhibition. This aspect has now been lost as a lot of the spaces won't be accessible because of the pandemic, but I am still very happy about how the new 'distilled' exhibition will look.
"I sometimes joke that my true skill is Adobe Photoshop – I have definitely done my 10,000 hours! I have come to realise that what really suits me about Photoshop is the arranging and collaging of imagery, colours and textures, and this is a skill that I use in all the other ways I work."
Are there any innovations in your craft that you're particularly excited about right now?
"I am excited to have time to continue experimenting with the 'fired once' tiles.
"I am also keen to try large scale digital printing of plywood for the first time, which I think I will use in my next hospital project."
And what's next?
"Just before lockdown began, I started an exciting project with Somerset NHS Trust and Art For Life. The project is for a new Acute Mental Health Unit in Yeovil. I have developed a palette of calming colours that are going to be used on decorative enamel and plywood panels as well as cupboard doors throughout the unit. I am excited to continue working on this after my exhibition at YSP opens."