Alice Kettle, MCR based textiles artist on innovation through stitch, the Brookfield Properties Craft award and Manchester's textiles DNA.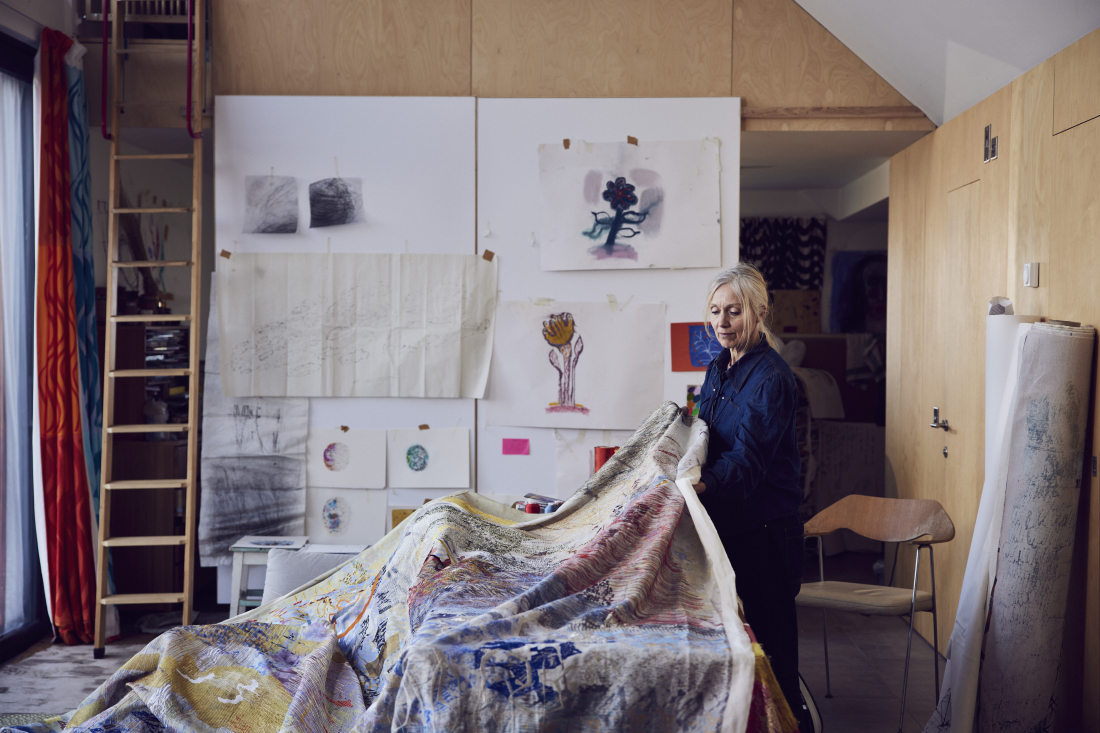 In this week's interview, we had the pleasure of catching up with Manchester based textile artist, Alice Kettle after her tremendous success in achieving the Brookfield Properties Craft award at Collect art fair.
Alice kindly shares with us where her affinity with needle and thread began, the rich heritage of textile manufacture instilled in Manchester School of Art and more widely the Northwest, as well as the unique blend of traditional and experimental methods she applies to stitch.
Admirers of Alice's bold, painterly tapestries and keen to celebrate contemporary craft in the Northwest, we took the opportunity to learn more about her work and creative process.
Firstly, how did you get started?
"I trained in fine art painting and postgraduate textile art at Goldsmith's in London. I started to stitch whilst there as I had been painting, large expressive works that were about colour. Previously the paintings were abstract works with gestural marks, the stitching translated the same approach but figures appeared."
Can you please describe your practise?
"I create large wallhangings, often monumental in scale, which are textile works. They have evolved from being purely stitched across the whole surface to a mixture between print and stitch. They depict contemporary events, personal experiences which are often placed within the context of mythology or folk lore. They are a kind of portraiture, where the figures often isolated are contemplative and self reflective."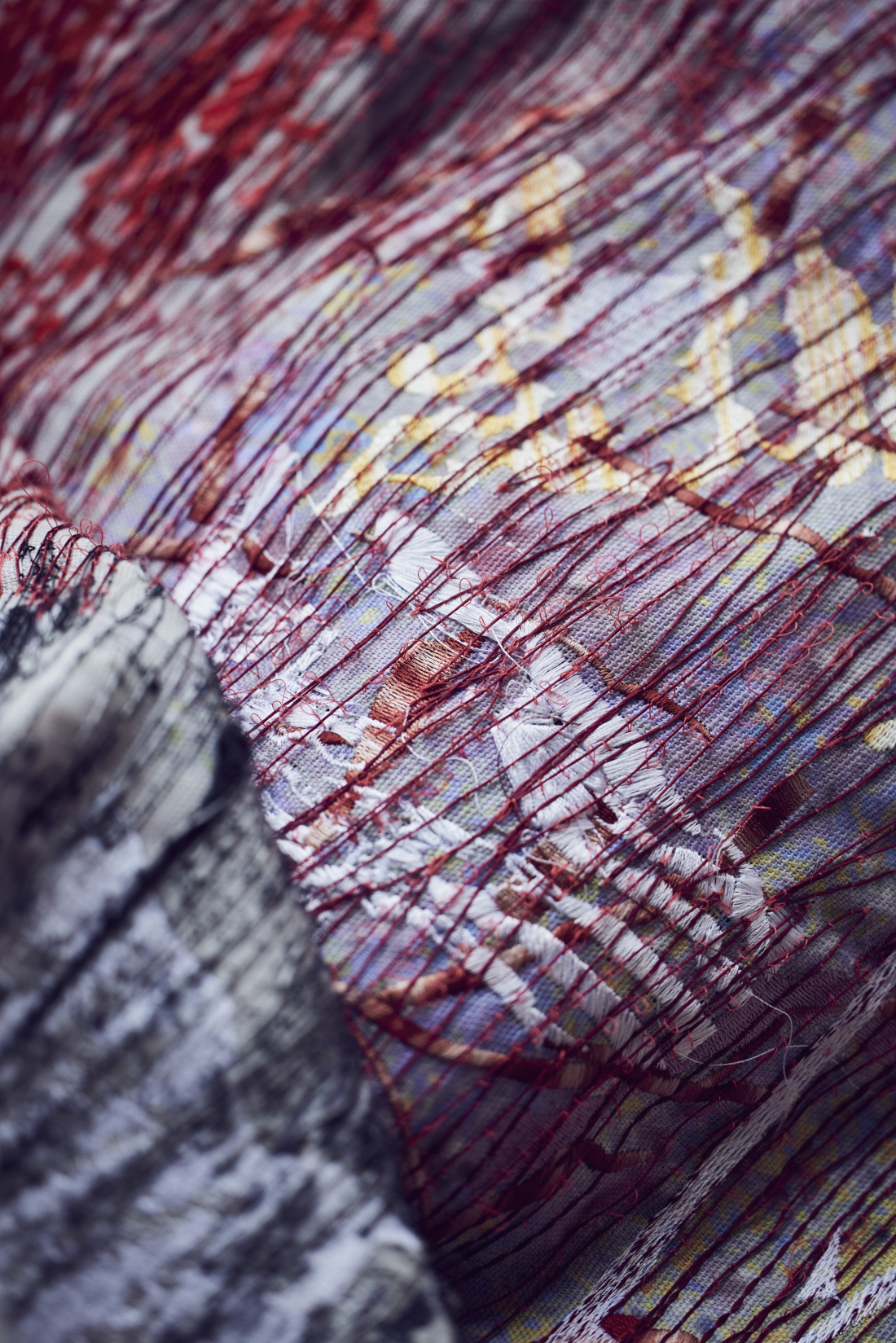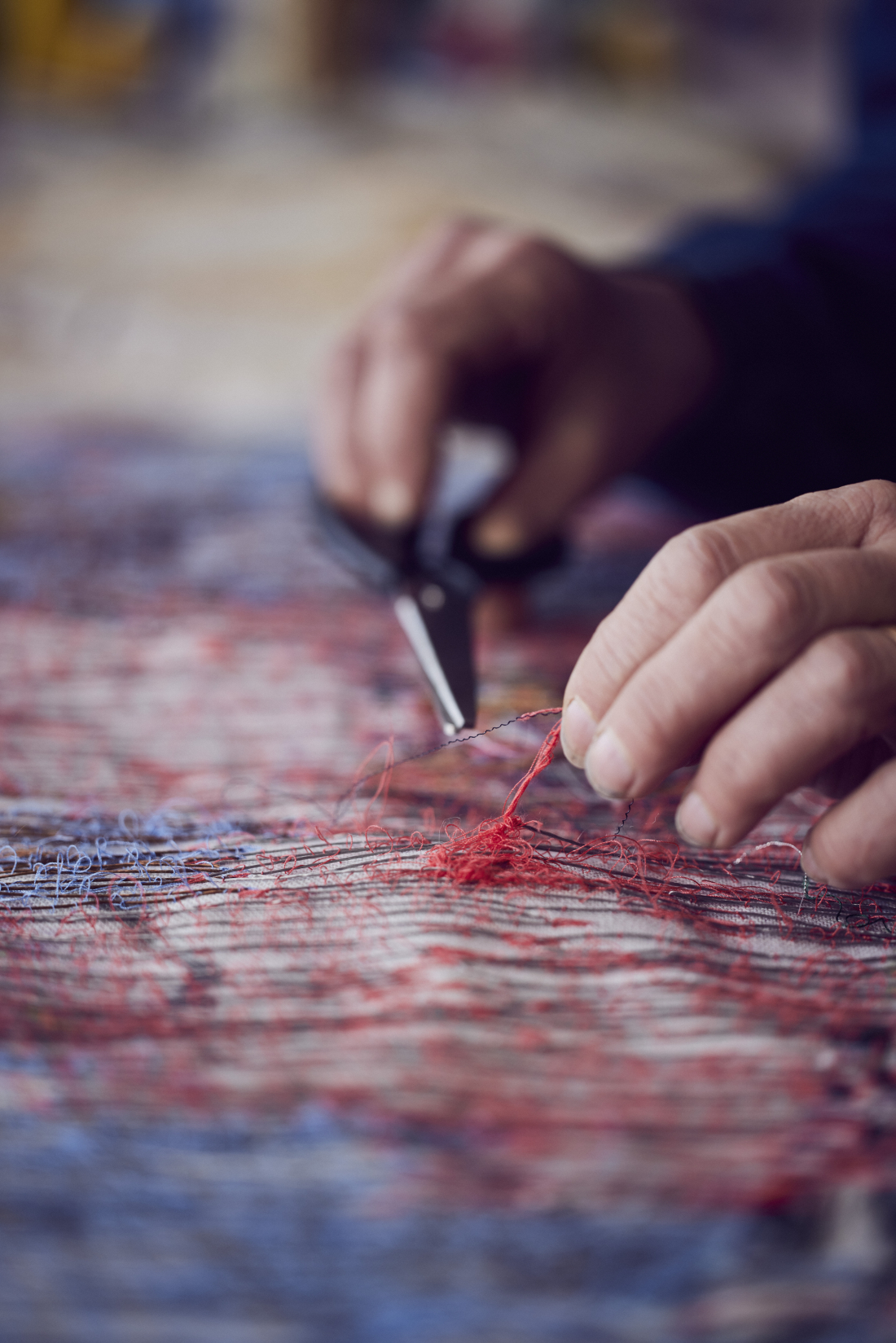 Please talk us through your making process.
"I do sketches and paintings which I then scan into photoshop and rework to print up ion an expanded scale. These form the backgrounds for stitching. I work mainly with free machine embroidery which means the needle is like a drawing tool, creating lines across the fabric as you pull it through the machine.
"I use many different types of thread and pull the fabric through at different speeds to encourage a variation in line and texture. To use a thicker thread and make a bolder line I work mainly from the back and in reverse. The process is random and unpredictable, often I stitch again and again across the same area to create dense overlapping lines and cross hatching."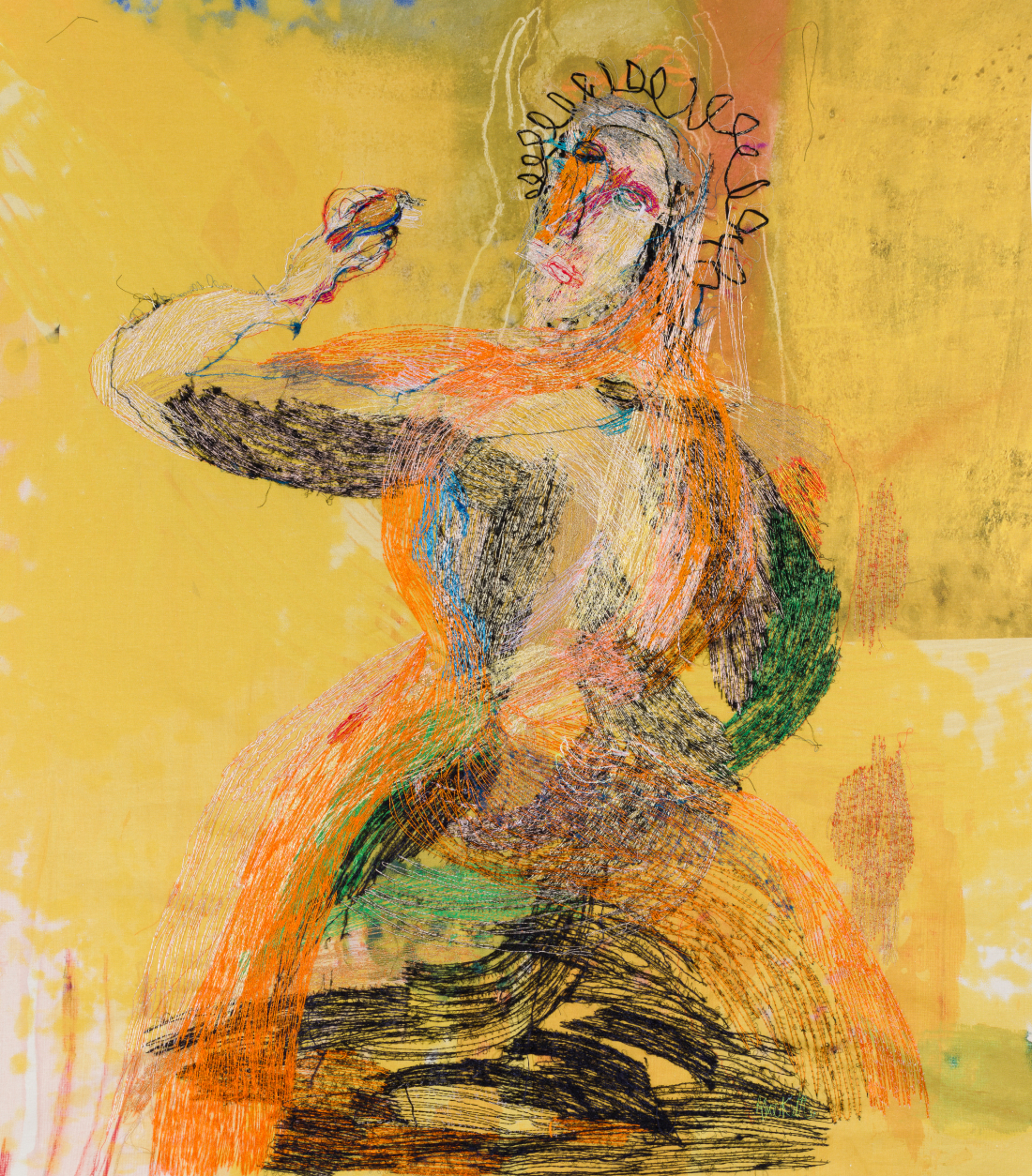 Can you please describe your affiliation with embroidery as a making process? And how do you think this personal draw to needle and thread came about?
"My mother was always stitching. I am from the generation where all our clothes were made by her. I made my own clothes too. Sewing was everywhere, and I love making things."
Where do you draw inspiration from to kickstart your projects?
"They build upon each other. Sometimes it is a story I have read, or something has taken place that resonates with me. Recent works have been around people displacement and working with refugees."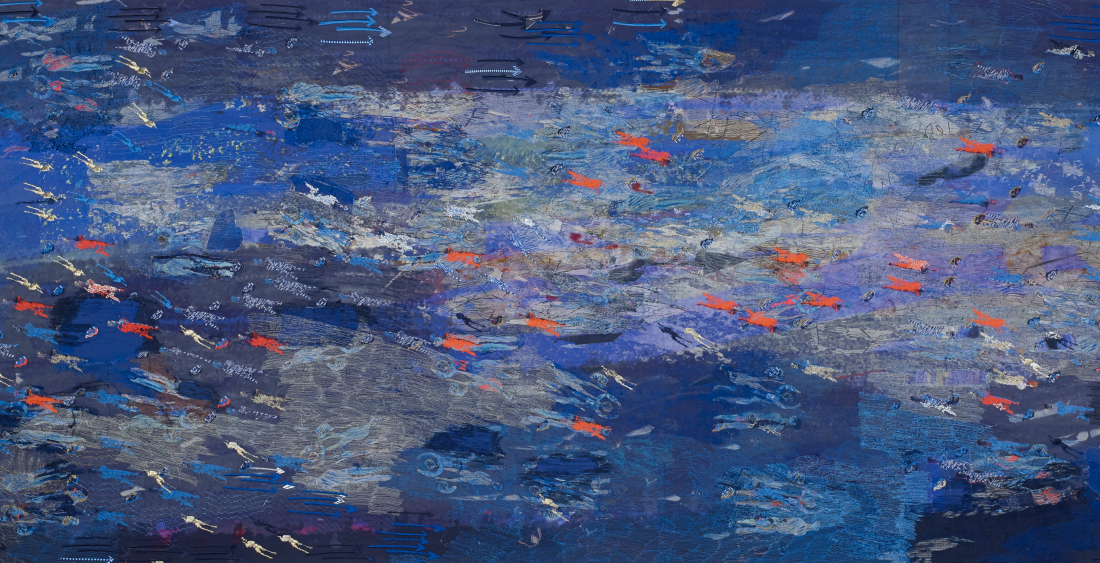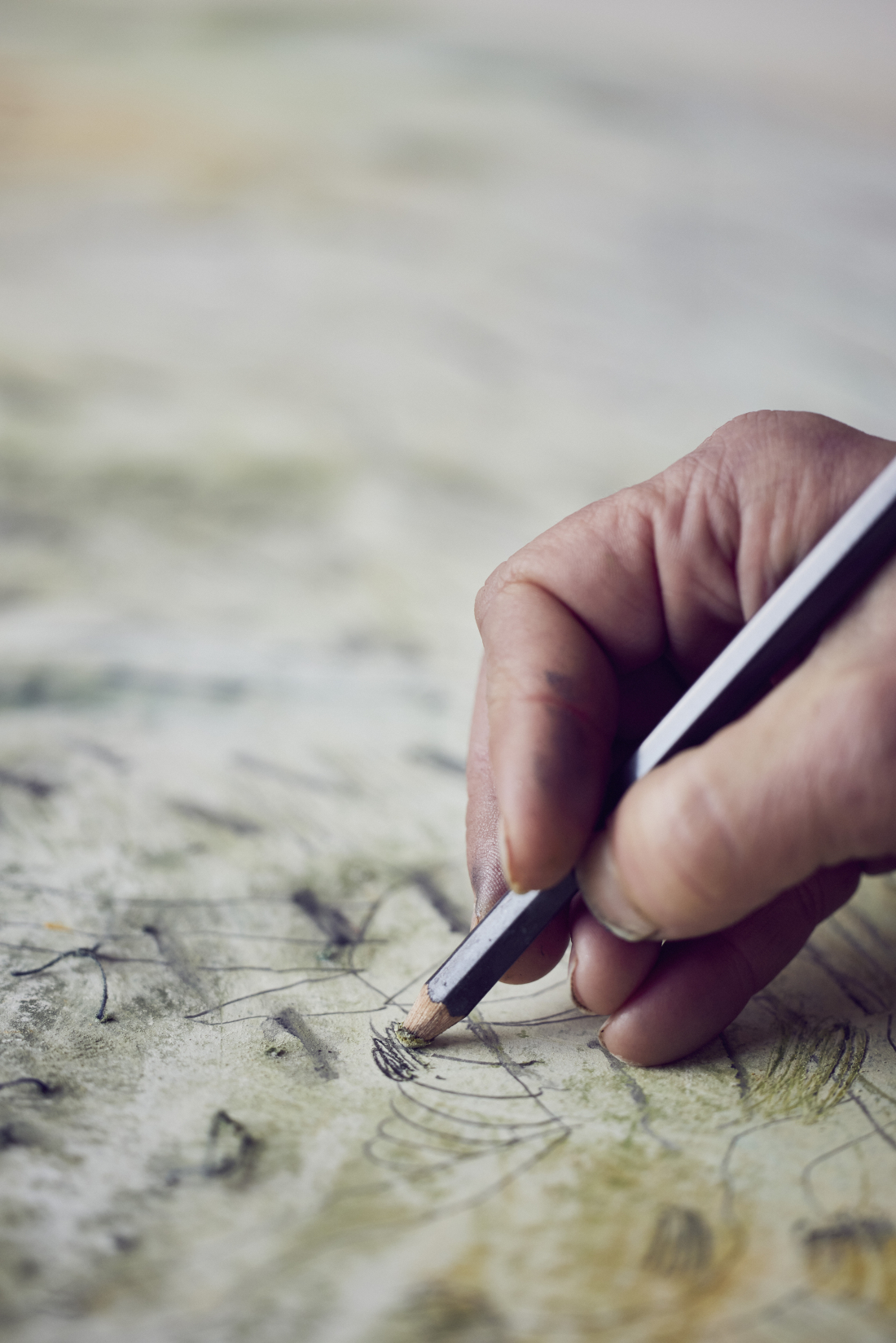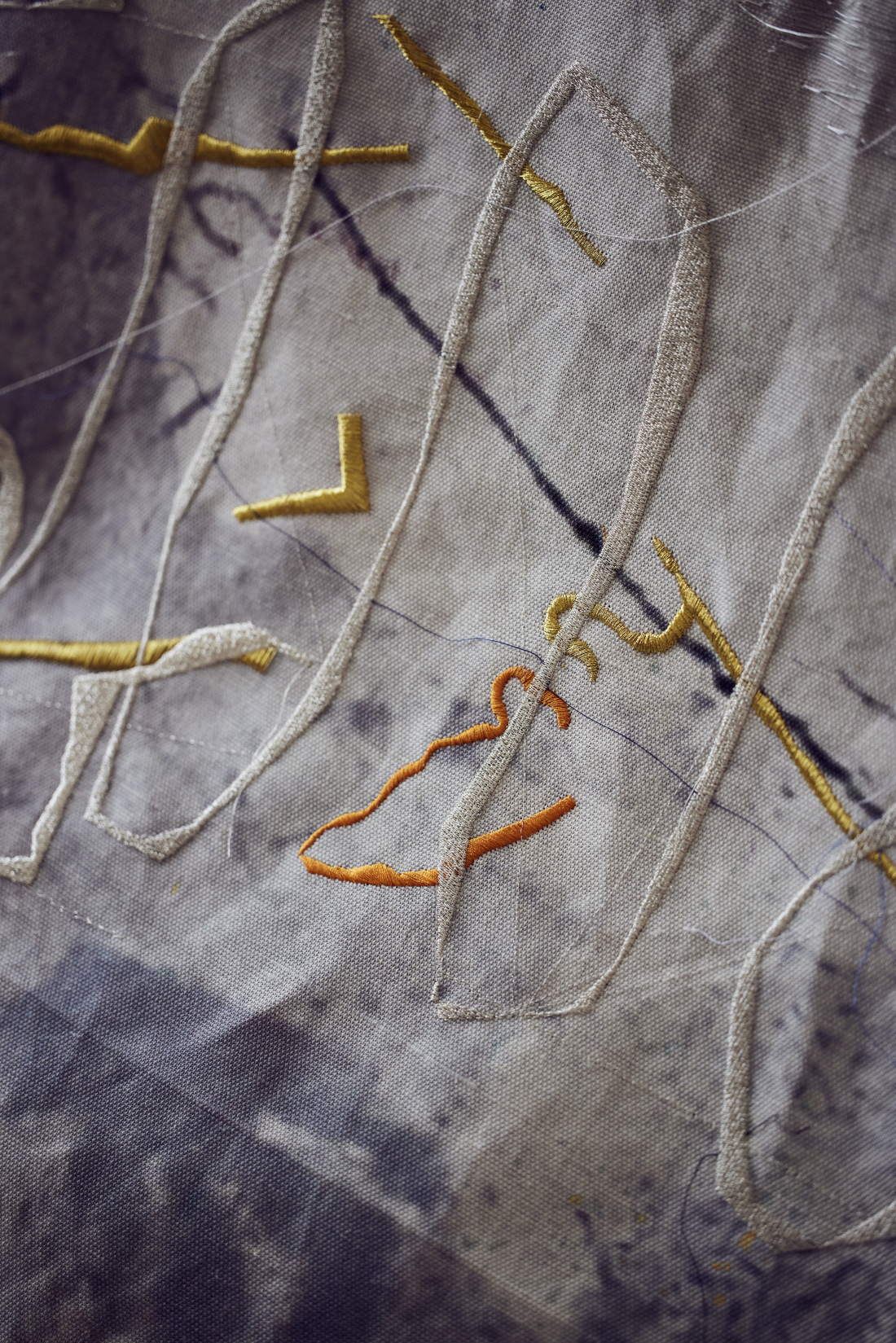 What kinds of contextual and material research inform your work?
"Textile as an artitstc medium has become increasingly prominent. There has been more attention given to material practices and much more writing on this relatively underrepresented area of practice.The context is the fibre art movement and the seminal artistic work of artist such as Magdelena Abacanowicz and Annie Albers whose recent exhibitions were showcased at the Tate.
"The Whitworth Art Gallery in Manchester has led the field with its contemporary art textiles collection and through the seminal Art_Textiles show in Manchester, amongst others, curated by former deputy director Dr Jennifer Harris."
Congratulations on your recent achievement of the Brookfield Properties Craft Award at Collect! Could you please tell us about your winning works?
"I was nominated through the Candida Stevens Gallery who represents my work and was showing my work at the Collect exhibition. The theme of her presentation was Oceans, but the interpretation of this was broad, the works I showed included a series of swimmers."
What does it mean for your practise to be awarded this?
"It is amazing and slightly unbelievable. I am proud and it affirms a commitment to working over a career in this field. It has been very hard a lot of the time and just to keep going and feel that I am still excited by working is a great feeling. I have done an awful lot of stitching over the years, so I am proud to champion stitch and other textiles."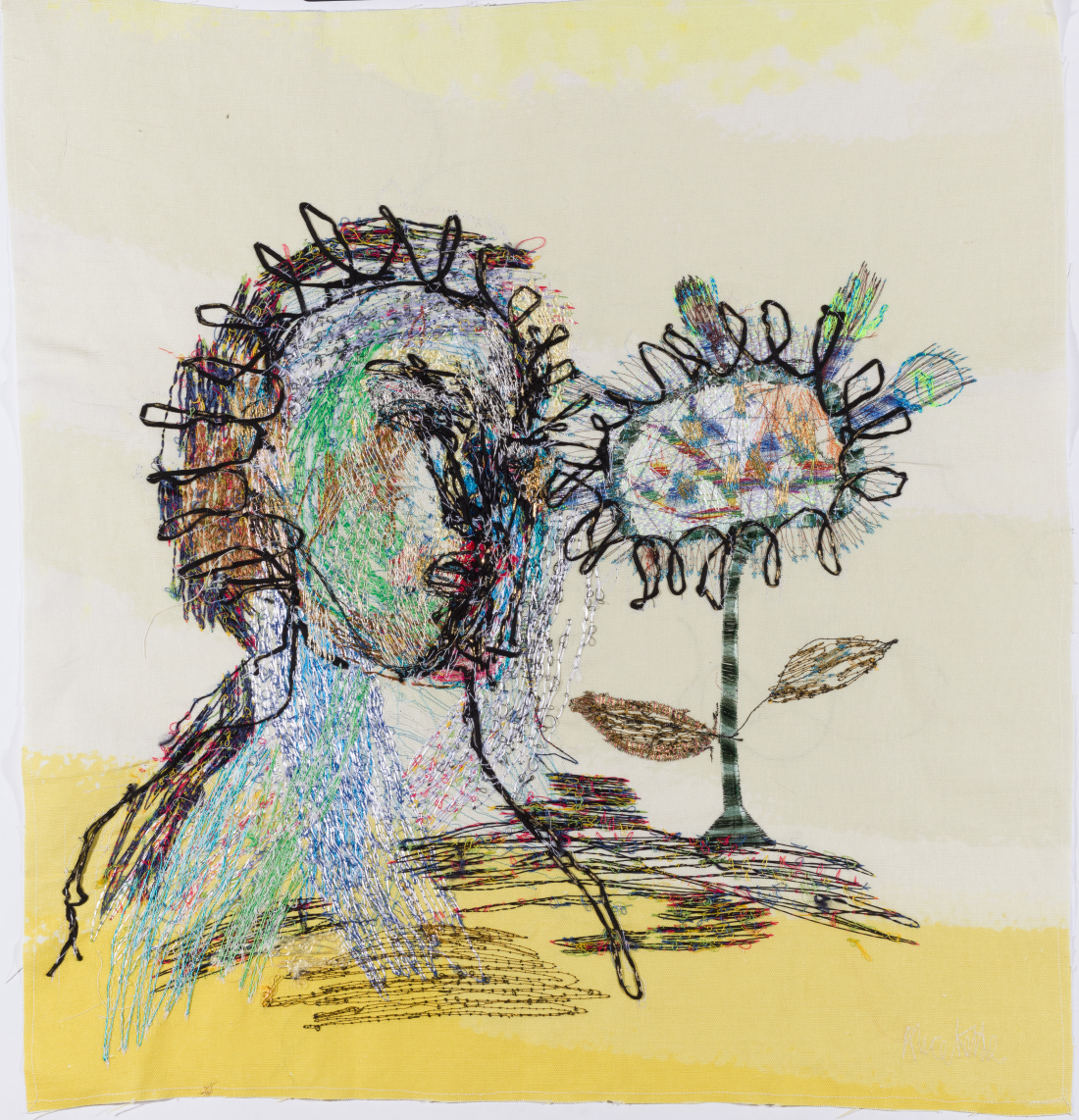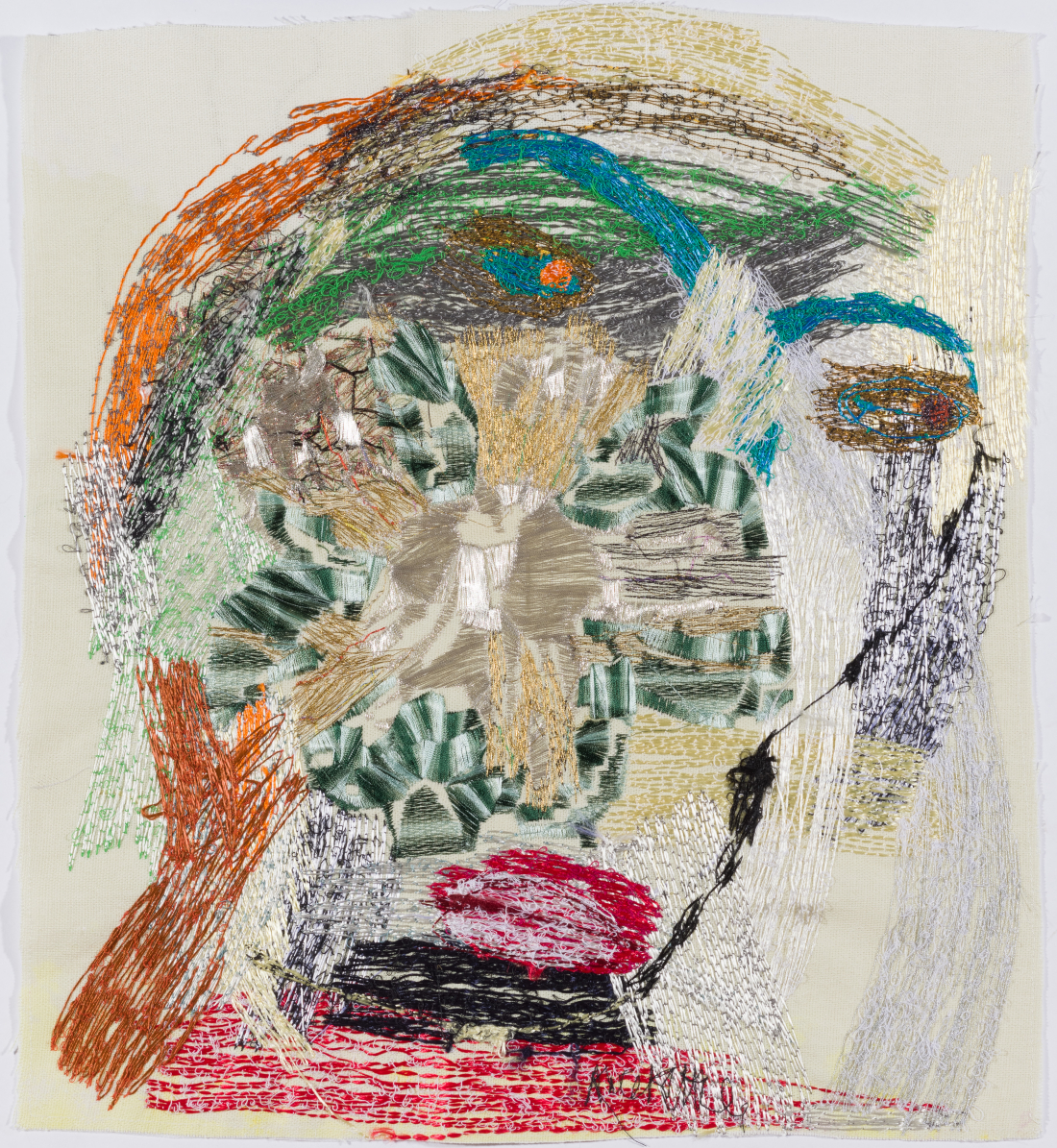 Can you tell us what it means to be a professor of textiles at Manchester School of Art and more widely, a textiles artist in the Northwest?
"My work is in the Whitworth, a key collection in the UK. Manchester has a rich and challenging history that is defined through textiles. Manchester School of Art was established in the 19th century as a design school to support the manufacturing industry, so textiles is in the DNA of the northwest. Innovation in art and design is what we do here.
"The arts school is an amazing place to work with creative students and colleagues. We link with many other people and institutions, such as the British Textile Biennial, the Manchester Craft and Design Centre, the GNCCF, MIF, the museums and art galleries and cultural institutions and activities. It is a truly dynamic and inventive region with incredible talent.
"At Manchester Metropolitan University we want to encourage and support the richness and diversity of individuals and communities, to be inclusive and to use culture to engage and advocate textiles is such a brilliant way to do all these things."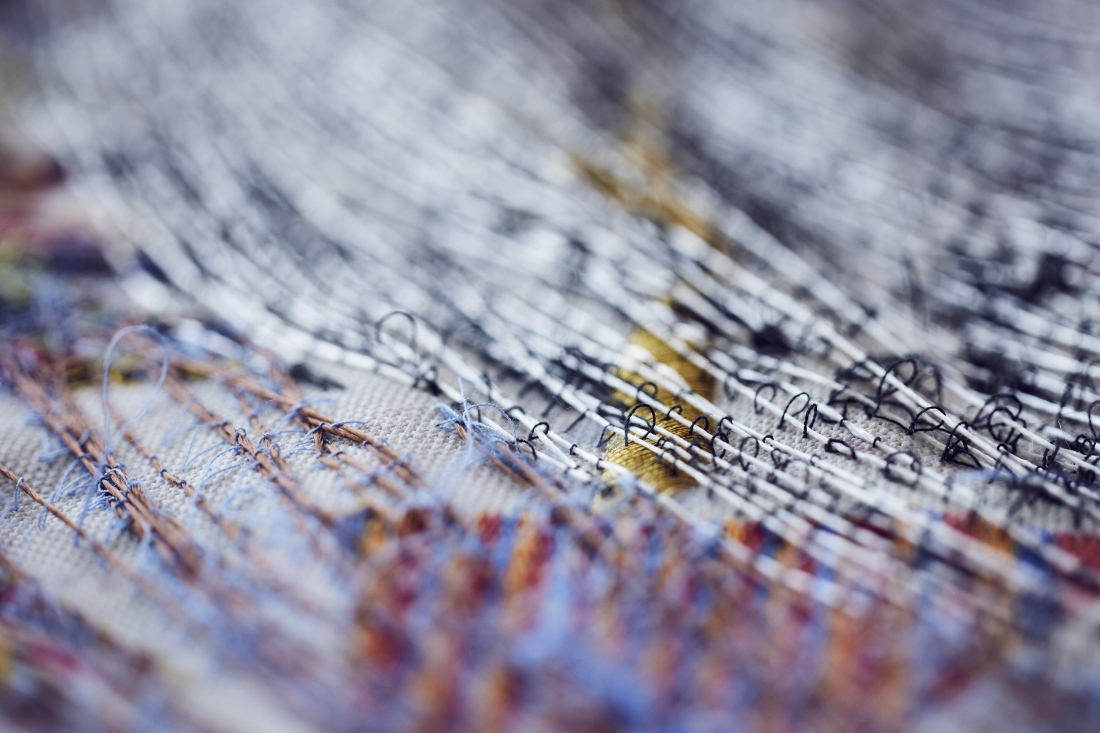 What does the craft mean to you?
"It means making, learning, knowing how things work, touching and feeling things, creating balance and beauty, knowing how to reuse, reinvent and mend. Craft gives you the language to make the imaginary world real."
Finally, what's next?
"I have various exhibitions coming up, so new work in the making. I am involved with a textiles show at the Arnolfini in Bristol and the British Textile Biennial, where we are working with communities in Lancashire and in Karachi."
To learn more about Alice's work, click here