Next Generation Conversations: Rachel Bishop, BDP.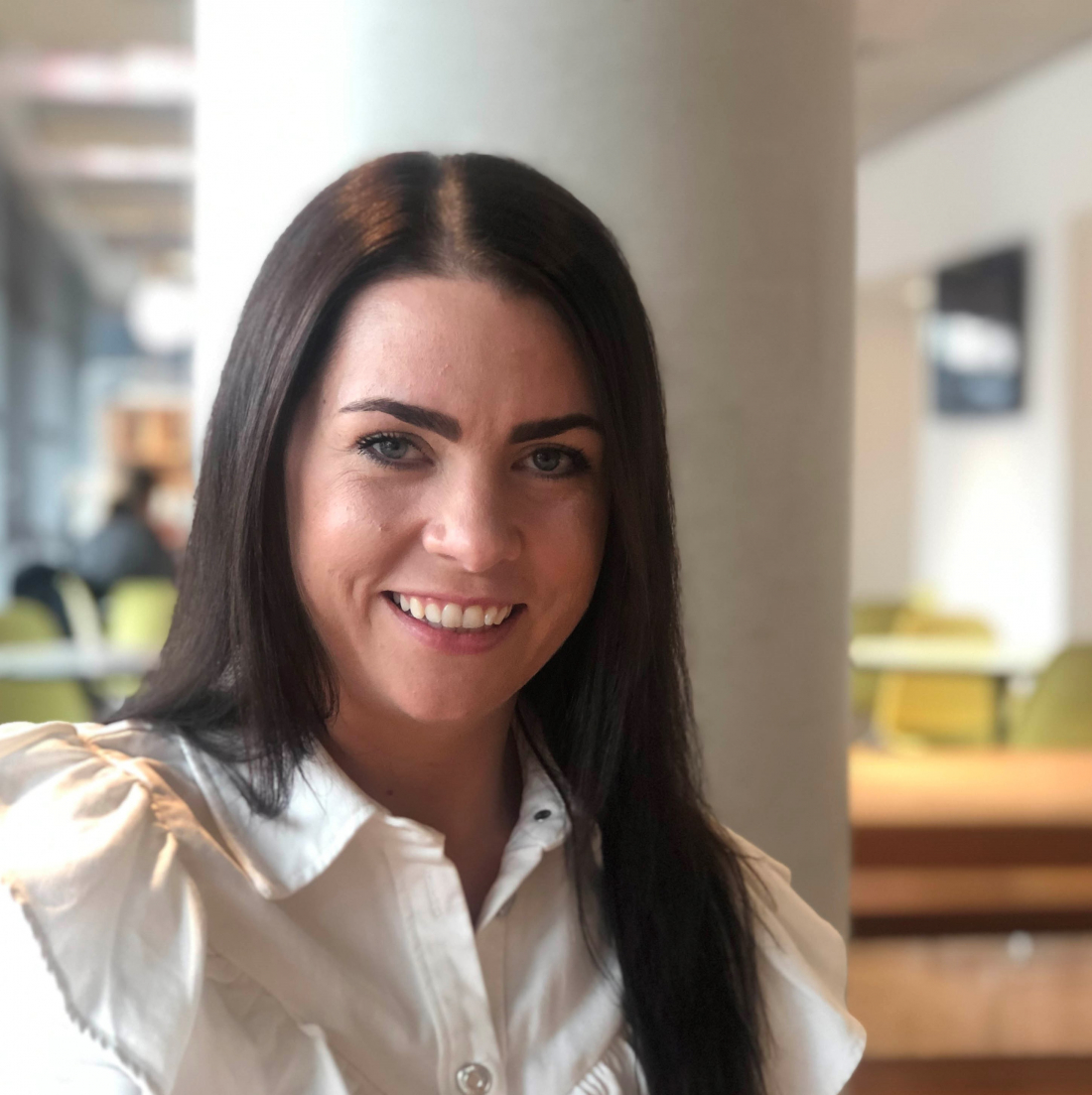 Rachel Bishop of BDP talks core values, multi-disciplinary collaboration and how important it is to have an understanding of the end user - as well as stepping outside your comfort zone.
The next addition in our #NextGen series is Head of Interiors at BDP, Rachel Bishop. Rachel has a breadth of expertise gained from working at some of the most prestigious and pioneering firms, including, Sheppard Robson and tp bennett. In her current role at BDP she leads their interior department in Manchester on major multi-disciplinary projects.
BDP (Building Design Partnership Ltd) is a collective of architects, engineers, designers and urbanists. They are placemakers who collectively work at every stage of the design process - from visioning to briefing to design, delivery and operation. BDP's central ethos is making places for people, which is reflected in their design philosophies and final outcomes.
In this series we interview top industry professionals to discover what they want showcased from young designers who are interested in obtaining a role within their firms. The intention of these conversations is to help aspiring designers prepare for entering into junior roles and with the hope of giving important advice on how they can prepare their portfolios and CVs.
In our recent discussion with Rachel we hear about her very successful career and gain valuable insight into what she is looking for in the next generation of designers…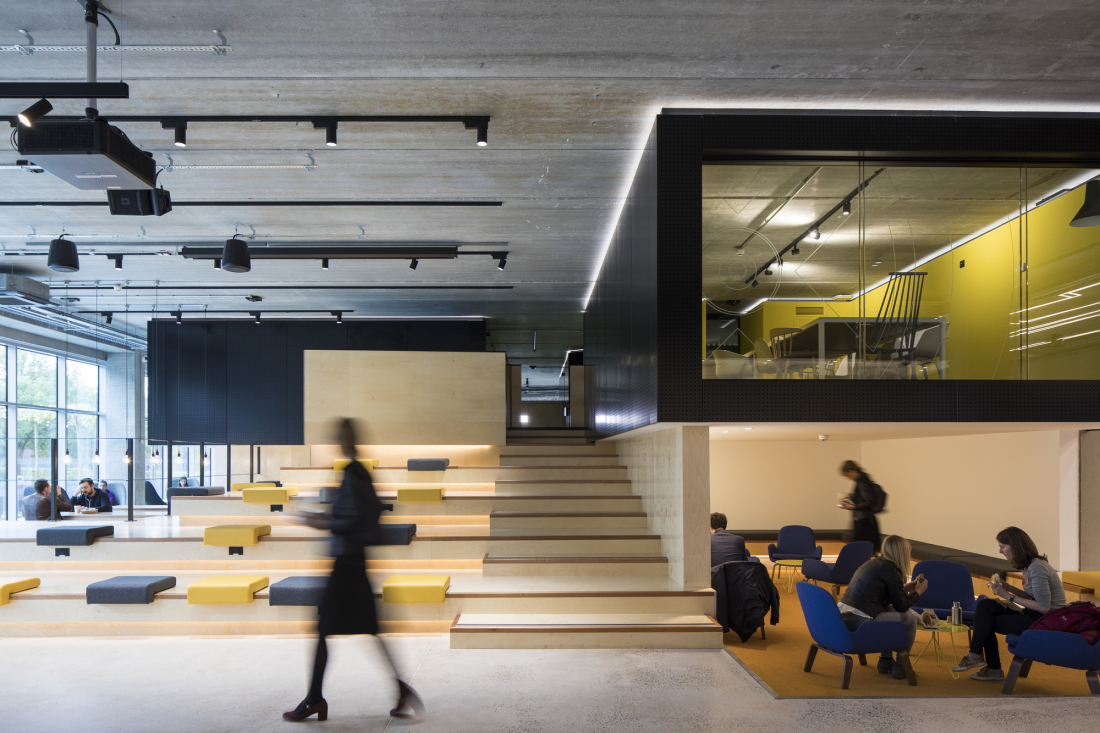 Firstly, can you give us a summary of your impressive career?
"After graduating, it all started for me working at Foster + Partners in London as part of the Workplace Consultancy team, involved in analysing how architecture and interiors can be designed to most effectively match the needs and aspirations of occupants and users, carrying out spatial analysis of built and proposed buildings.
"I had a fantastic time in London, but I wanted to be a bit closer to home, so moved up to Manchester where I spent four years at Sheppard Robson, working on a number of Education and workplace projects.
"I have always loved to travel and wanted to work and live abroad. After the recession, my partner and I quit our jobs, we sold everything except our backpacks and got a one-way ticket. This eventually led to a role as a Senior Interior Designer for Sydney-based architects, Crone Partners, leading the interiors team on a variety of sectors including workplace, residential, leisure and hospitality.
"Once we returned to the UK in 2015, I joined tp bennett who had recently set up in Manchester where I became a Project Director delivering major office schemes for clients including real estate advisors CBRE, law firm Freshfields Bruckhaus Deringer and property developer Bruntwood.
"I then got the opportunity to join BDP in February 2020 to lead the Northern Interior Design team. Despite COVID interrupting the start, I have spent the last three years building a great team and delivering major multi-disciplinary projects for clients such as Eversheds Sutherland, Sheffield Hallam University, Rolls-Royce SMR and Deloitte."
BDP has five clear values; be creative, be user inspired, be collaborative, be supportive and be organised. How can graduates demonstrate these values and showcase that they would be a good fit?
"The application process is an opportunity to showcase relevant experience, highlight skills and accomplishments, and showcase passion for design and architecture. Below is my advice for graduates who wish to apply to work at BDP, based on our five core values."
Be Creative
"Take this as an opportunity to show your ability to think outside the box and come up with innovative ideas. You can demonstrate this by showcasing your portfolio of work that showcases your unique design style, creativity, and problem-solving skills."
Be User Inspired
"User experience is a key consideration in interior design, so use projects or coursework that demonstrate your ability to create spaces that are functional and aesthetically pleasing with the end-user in mind. You should also be able to articulate how you might work with clients to understand their needs and preferences."
Be Collaborative and Be Supportive
"It's crucial to show that you work well with others. Demonstrate that you're a team player who is willing to lend a helping hand by highlighting your experience working in teams, discussing your willingness to assist others, and showcasing your positive attitude and communication skills."
Be Organised
"Show that you have excellent time-management skills and can work efficiently by discussing how you prioritise tasks, manage deadlines, and maintain clear communication with team members and clients in your application."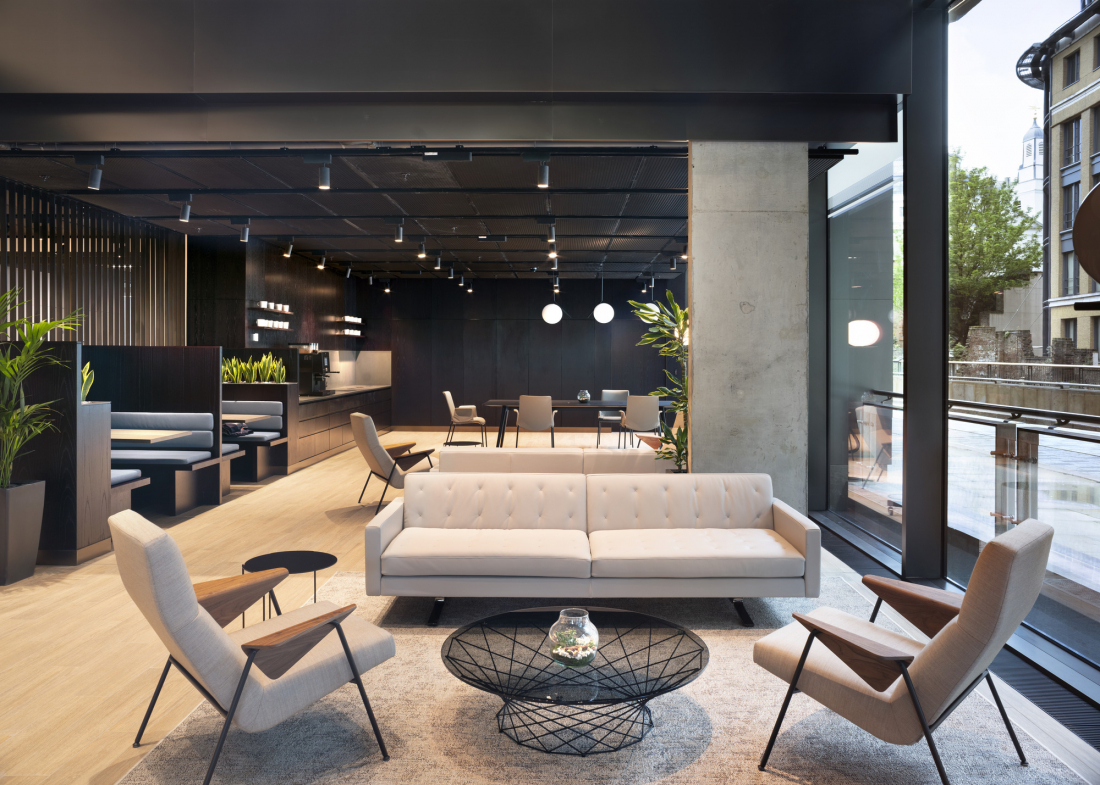 The company works as a collective of architects, engineers, designers, and urbanists. What industry experience from young designers would make their CV stand out and show they are capable of cross-discipline design thinking?
"While internships and work experience are a great way to demonstrate a graduate's interest in and exposure to different areas of design, we know that this is not always a possibility.
"Any involvement in extracurricular activities that demonstrate design thinking, such as participating in competitions or attending design-related seminars/conferences, would be a great way to demonstrate a candidate has a passion for design. Showcasing any relevant coursework where interdisciplinary design considerations were taken would also be of benefit, or perhaps even reframing existing work to show where you might change/adapt your design to consider other professions, demonstrating an awareness of other disciplines' approaches."
Can you tell us about the different job roles within BDP. How do these roles collaborate together?
"As a multi-disciplinary design collective, BDP's in-house team of experts spans the entire spectrum of the built environment. This gives us a unique advantage in the design world, allowing us to collaborate in both formal and informal ways.
"Our team is made up of architects, engineers, designers, and urbanists who work together to design at every scale - from city masterplans and neighbourhoods to parks, streets, buildings, and even bespoke light and acoustic installations. We are placemakers who are involved in every stage of the design process, from visioning to briefing, design, delivery, and operation. Our cross-disciplinary design thinking spans all of life's activities and prioritises environmental protection and social value.
"We also encourage multi-disciplinary design thinking through informal knowledge-sharing initiatives such as Show and Tell presentations and Design Forums. Our innovation group, BDP Lab, runs formal and informal research and thought leadership initiatives to encourage innovation and new thinking."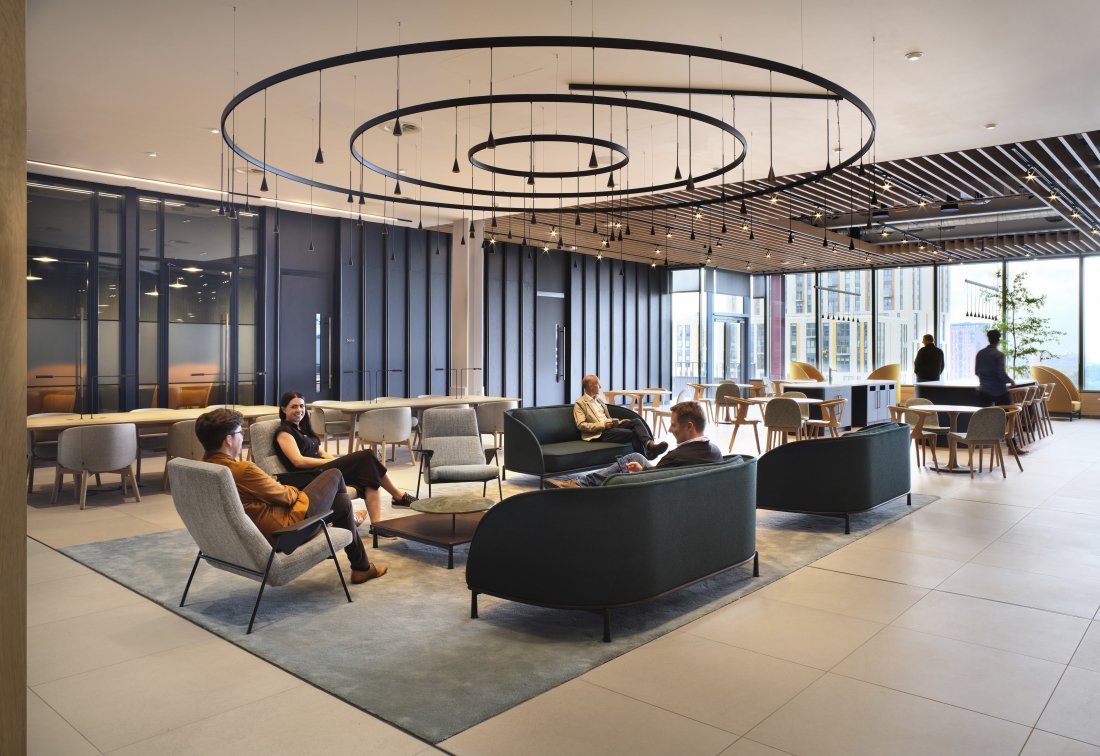 The collective ethos at BDP is 'making places for people' and this is at the core of the company's design process. How can young designers embody this ethos within their design work?
"At BDP, we believe that the most successful designs are those that prioritise people and their needs. This means that every decision made in the design process should ultimately aim to improve the quality of life for the people who will use the space, and those around it.
"Try and understand who these end users are by researching their demographics, and where possible their needs and preferences, shaping the design based on any feedback you are able to obtain. By doing so, young designers can ensure that their design solutions are tailored to the specific needs of the end users.
"Ensure that the space works for them in both a functional and aesthetic way, promoting wellbeing and ease of use at any given opportunity. We are also keen to see designs that consider sustainability in their approaches, minimising the environmental impact of a project in its design and maintenance.
"By understanding the end users, collaborating with clients and stakeholders, prioritising functionality, considering sustainability, and iterating and testing designs, young designers can create successful designs that improve the quality of life for the people who will use the space."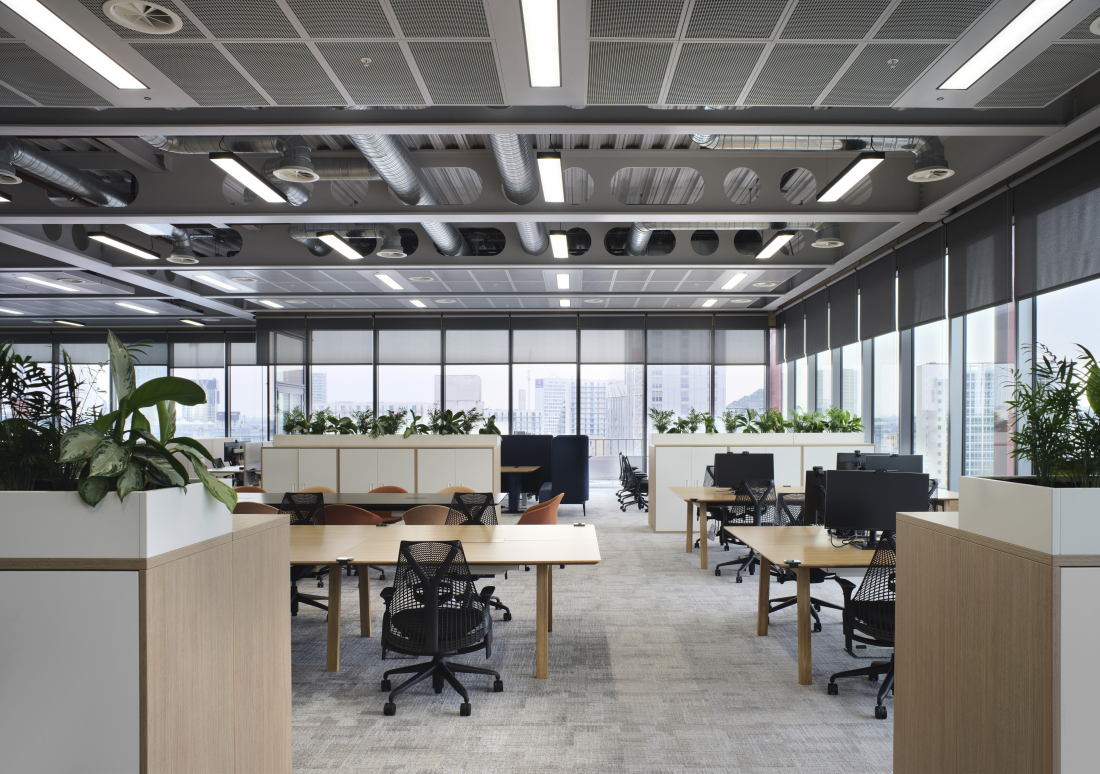 How crucial is it for aspiring architects and interior designers to design sustainably?
"Protecting and improving the environment for future generations is paramount and designers need to understand the effects their designs have on the environment.
"Whilst the climate crisis needs to be addressed in every sector, the built environment is responsible for a huge percentage of all global carbon emissions. Therefore, at every step of the process designers need to be to minimising waste, opting to use sustainable materials. They need to consider its construction, transport, life cycle and demolition/end of life process to reduce the overall embodied carbon.
"Not only that, they need to be ensuring the project is energy efficient in use to reduce the projects operational carbon which is responsible for an even larger proportion of emissions."
As well as working in the UK your career has taken you to Sydney. Would you recommend working abroad to designers who are starting their careers?
"I couldn't recommend working abroad and travelling enough if given the opportunity. Working abroad forces you to step out of your comfort zone, build independence and adapt to new environments, cultures, and ways of life. This can help you develop new skills and become more confident and resilient. It expands your personal and professional network, broadening your horizons and developing knowledge."
What are the top skills you are searching for when hiring junior designers?
"We search for talented designers, who possess good creative skills, combined with a willingness to learn. Indication of a collaborative working style and excellent communication skills, both verbally and in writing. As a truly interdisciplinary practice we would be keen to see people with interests in the broader aspects of the design profession."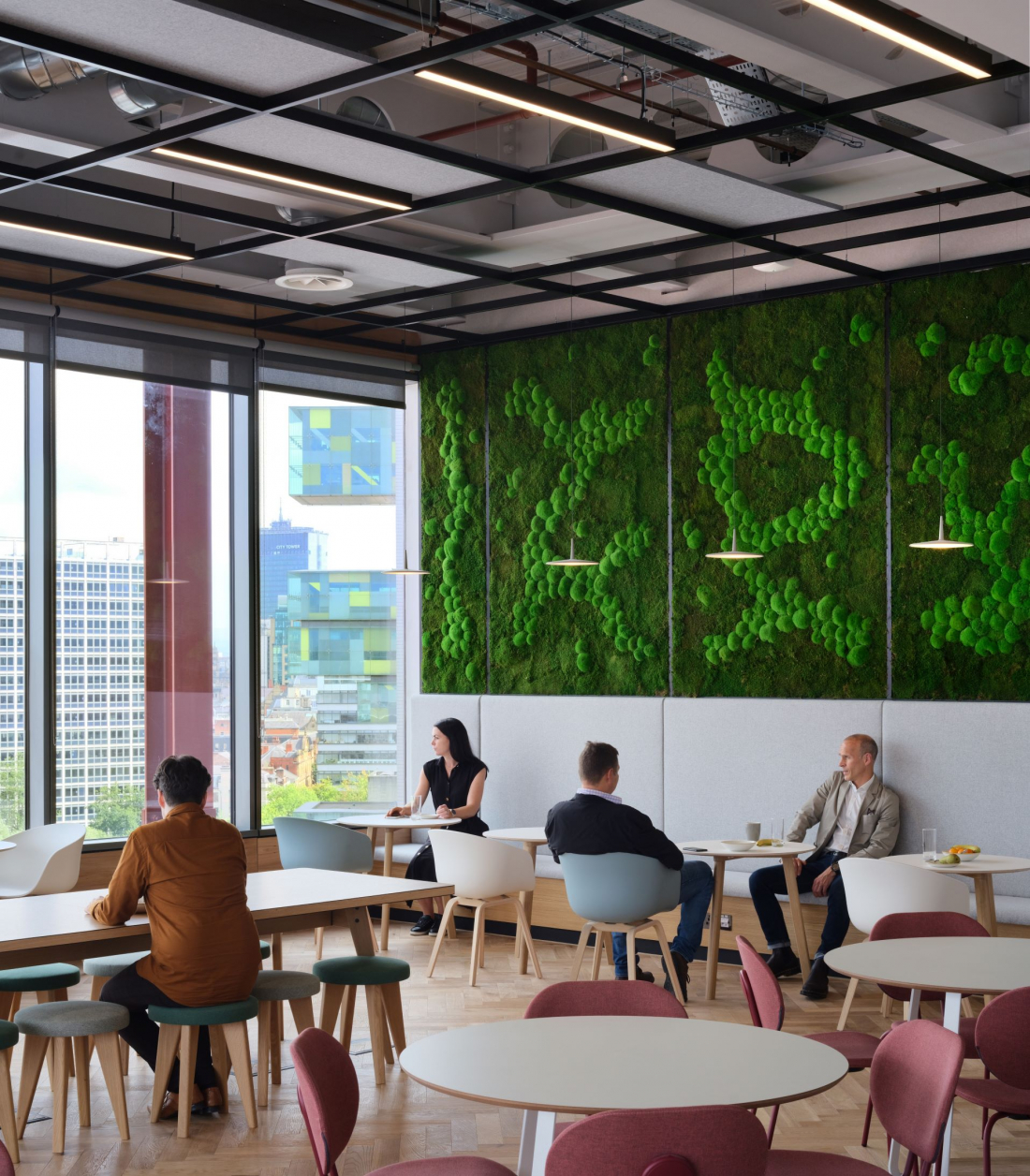 When leading an interior design department, what challenges do you come across day to day?
"Delegation is something that I struggle with sometimes. As a designer naturally I want to get involved in every aspect of the design on every project, from the initial concept stages, design development through to construction/detail drawings and site inspections but as a team leader there isn't always enough hours in the day for this. However, building a team of talented designers that I trust and love working with has made this challenge a lot easier!"
What excites you about the next generation of designers who will be graduating this year?
"The next generation of designers are much more aware of the issues we face. Sustainability, mental health and inclusivity are just some of the huge topics that they are already broaching in their university projects which is really exciting to see. They are coming into the industry with big ideas and a willingness to change the built environment for the better."