Artist Lorenzo Vitturi mixes things up for Established & Sons, exploring colour and form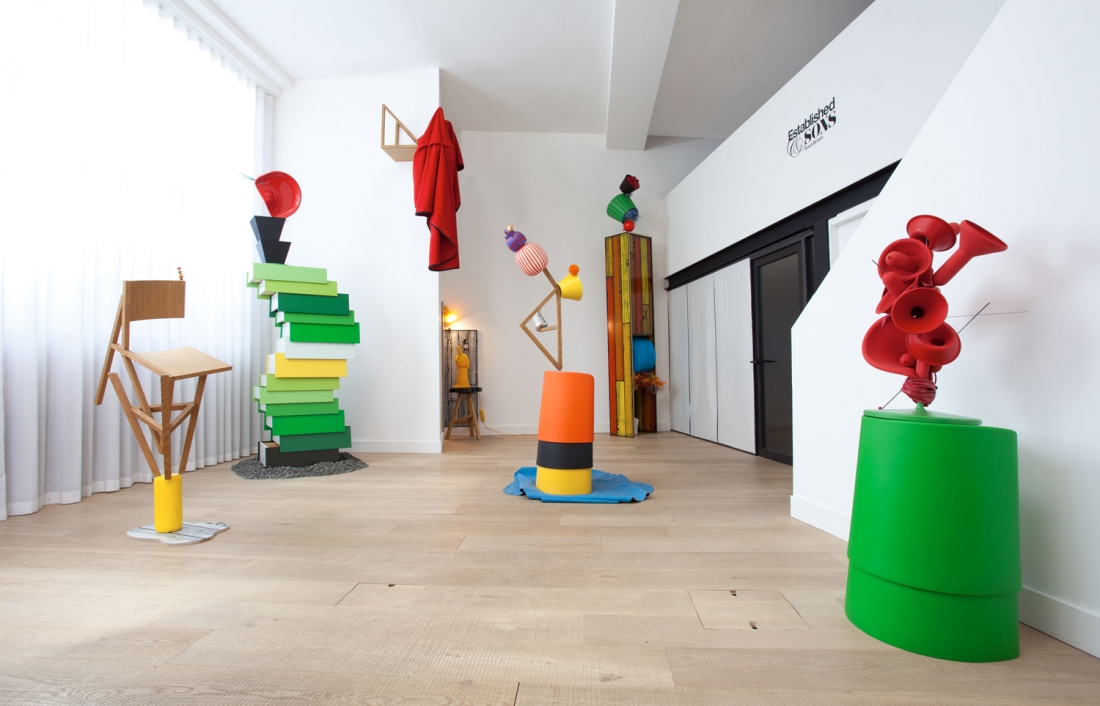 British design brand Established & Sons has teamed up with London-based Italian artist Lorenzo Vitturi to create Remixed Properties, a special installation exploring colour, form and texture for London Design Festival.
For the show, Vitturi has reimagined key design pieces from the brand's history and its current collection as a series of site-specific artworks. Each piece of furniture has been dismantled and reconfigured, incorporating found materials from the artist's studio to produce a dynamic, experimental exhibition.
He has converted the space into a landscape of sculptures and vivid imagery, with freestanding pieces that have also been built in situ at the Established & Sons exhibition space in Tilney Court near Old Street.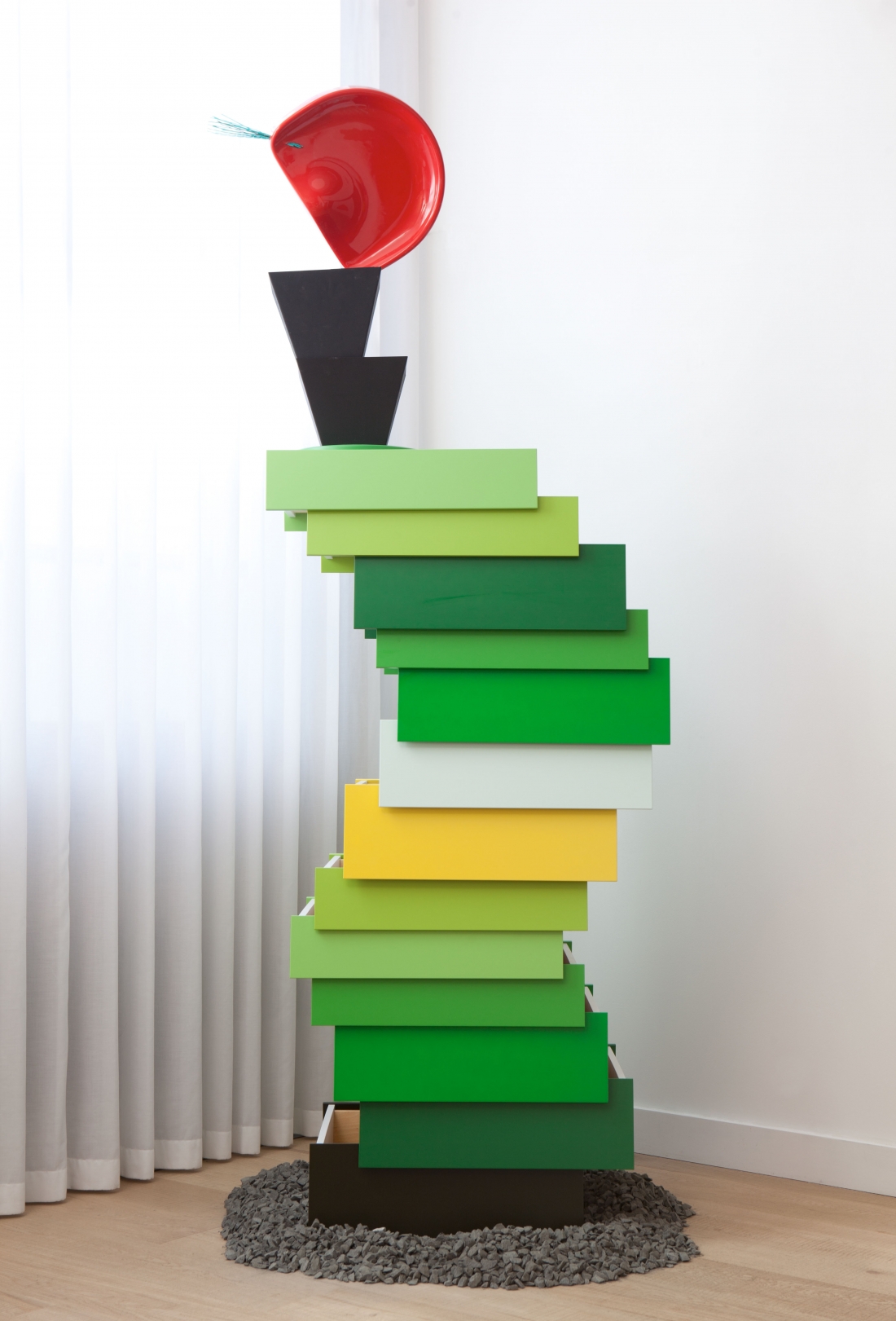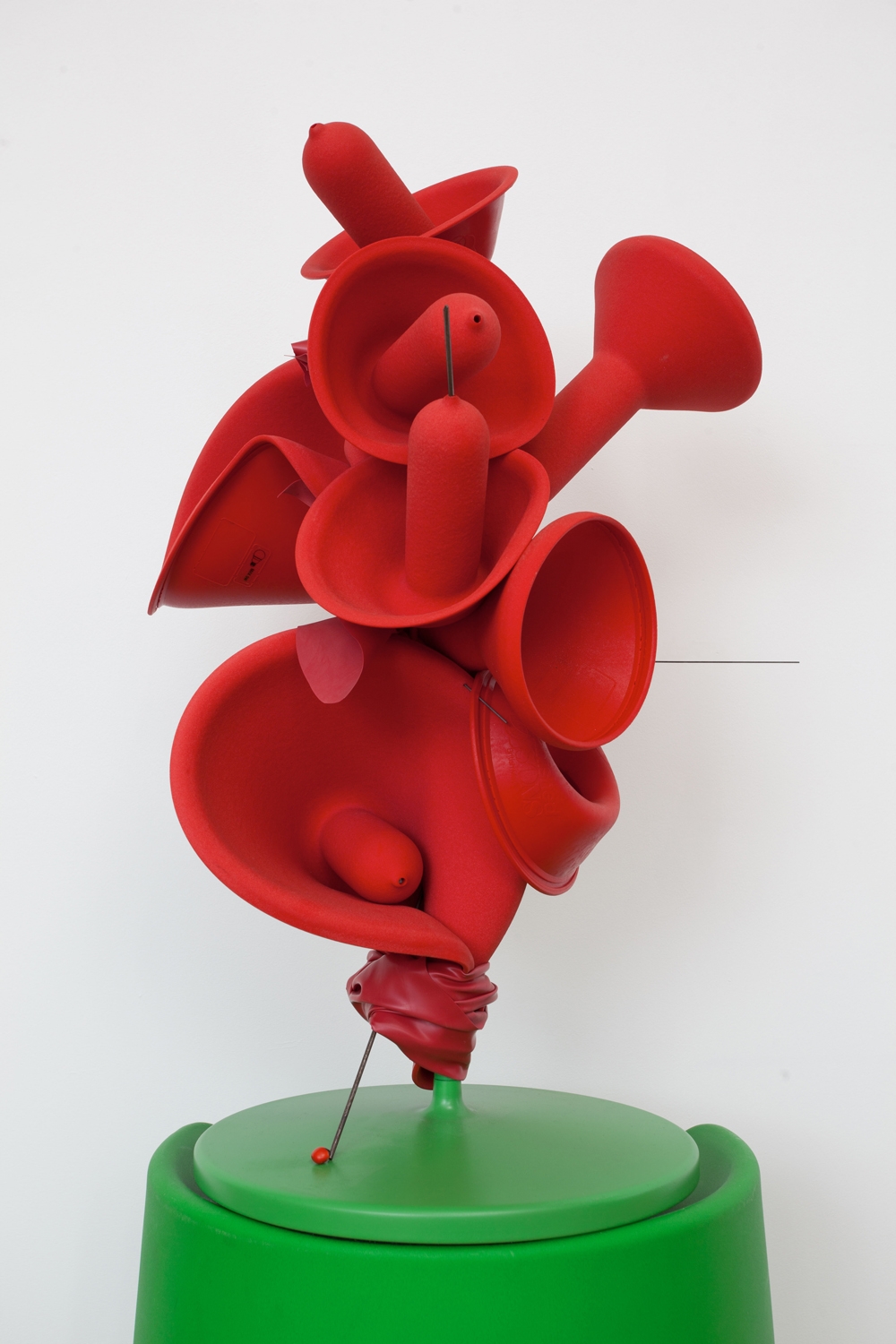 Lorenzo Vitturi is a multidisciplinary artist who trained as a photographer, a sculptor and a cinema set designer. He is known for his eclectic use of materials and media, blending real life and fantasy through a wide range of artistic disciplines and a bold eye for colour.
"I like to mix together things that don't have any obvious connection to create a theme or sculpture that is made of hundreds of stories coming from different places," he told Material Source. "Usually at Established & Sons, you see single products, each with their own story and aesthetic, so I am taking fragments from the brand history and mixing them together to create a different story and offer a new perspective on the design."
Vitturi's personal work focuses on "changing urban realities and the complexity of city life". Vitturi and Established & Sons also share a strong cultural connection to east London, where they are both based.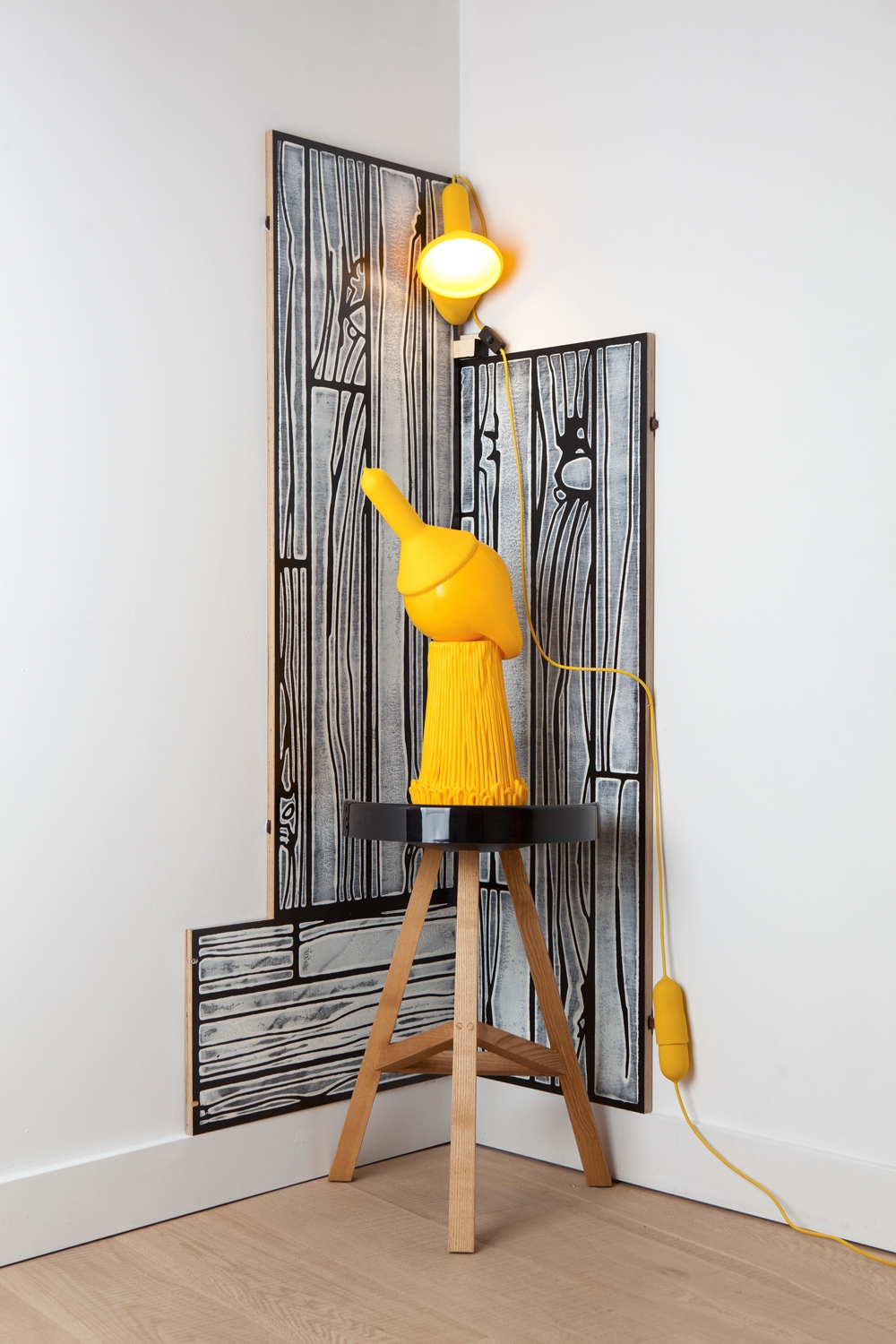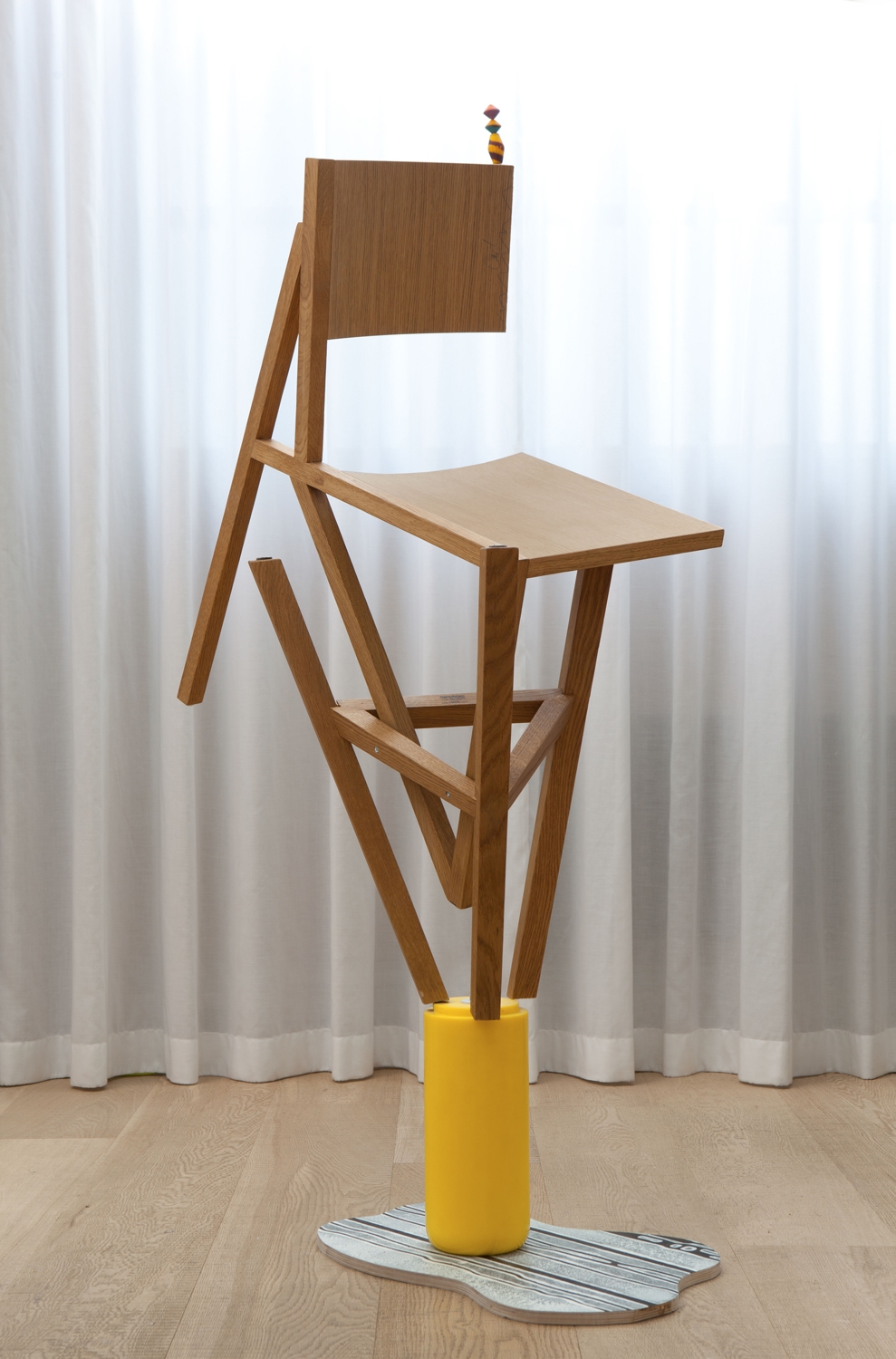 Design director Sebastian Wrong invited Vitturi to take over the brand's exhibition space after seeing his first project, the book Dalston Anatomy, which captures the vitality of east London's Ridley Road Market.
He said: "Established & Sons has always celebrated aesthetic purity and operated at the intersection of art and design. Trusting and handing over control to an artist was something that seemed both exciting and natural for us. It will enrich what we do as a brand and how we think about our work."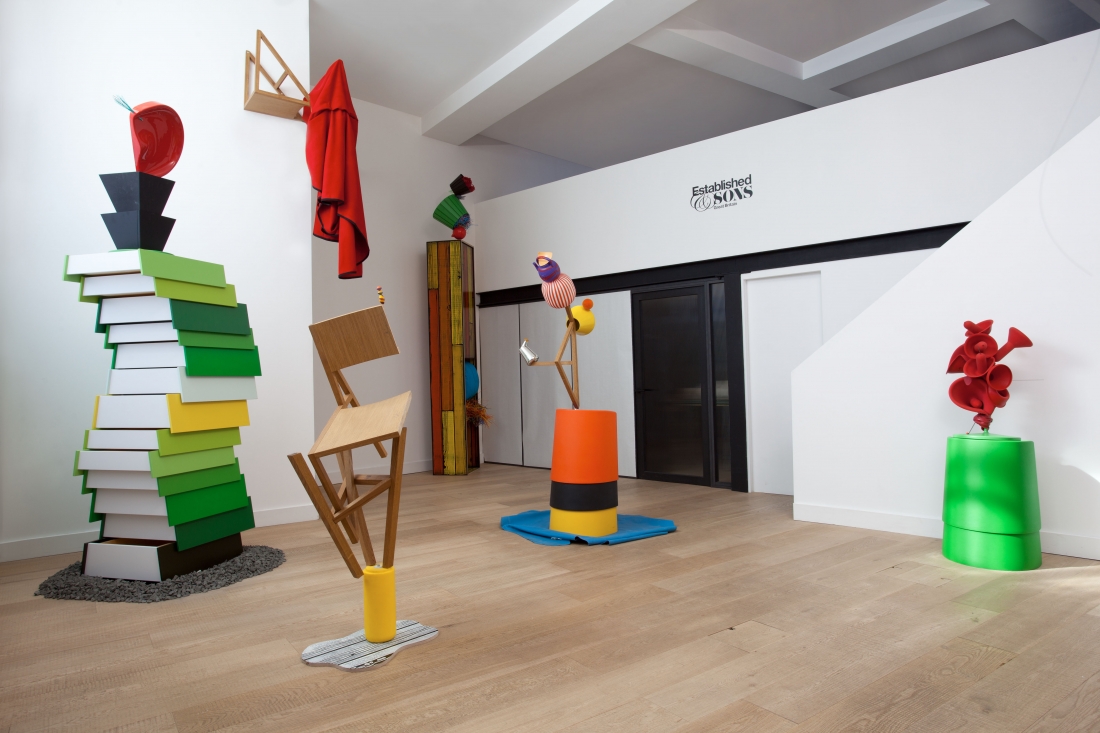 Remixed Properties is open to the public from today until 22 September at Established & Sons, 7 Tilney Court EC1V 9BQ, as part of the Shoreditch Design Triangle and London Design Festival 2018.