Karndean Designflooring launches new designs for its Art Select wood collection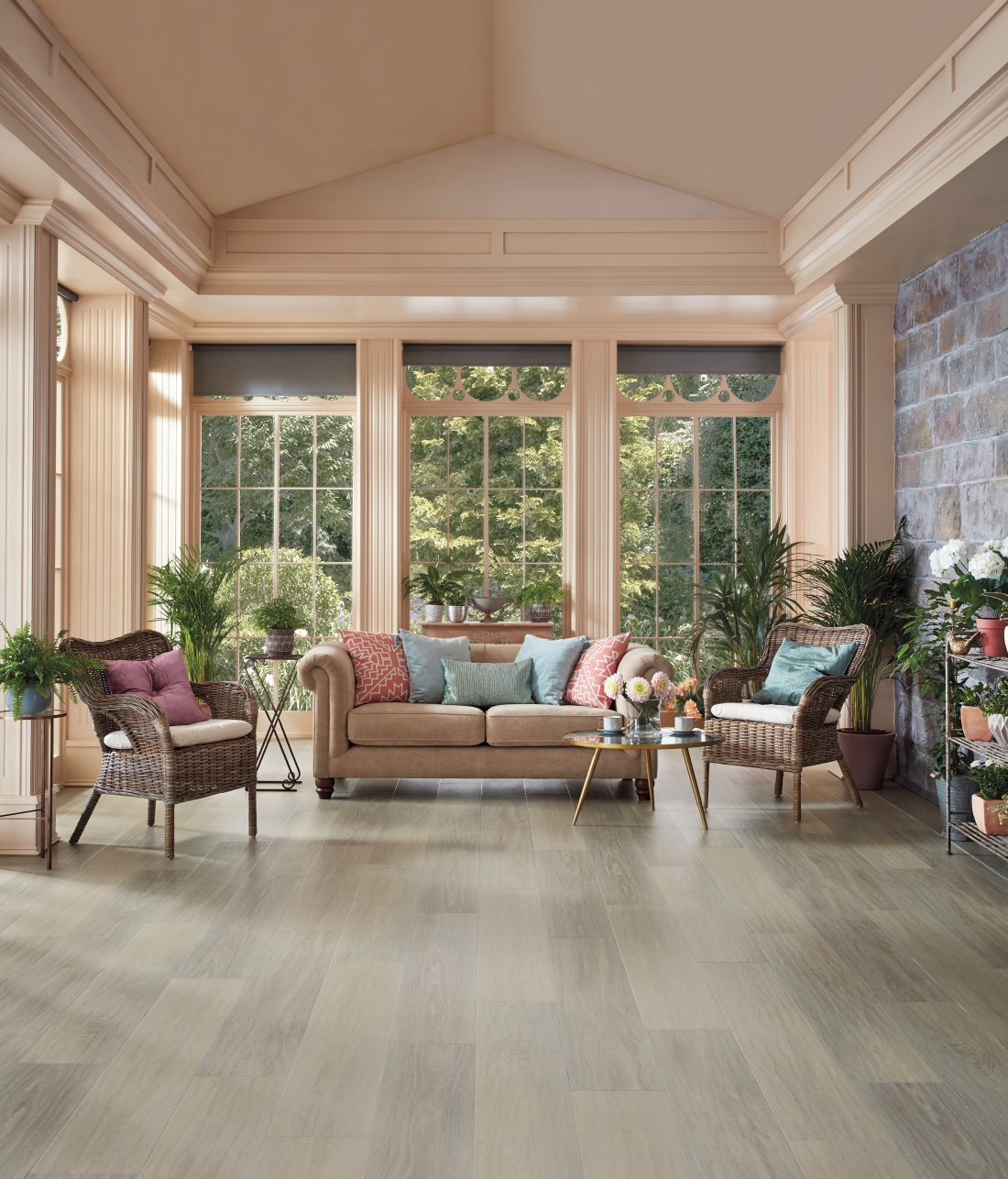 Full of charm and character, Karndean Designflooring's Art Select wood collection is recognised for featuring beautiful and authentic wood effects, with bevelled edges and realistic handcrafted embosses. Now the luxury vinyl flooring company has added 14 new designs, including French oak, hickory and American chestnut.
On a visit to The Flooring Show in Harrogate this week, we discovered this new extended collection, revealed to the industry for the first time, with the usual quality and versatile range of colour and plank options.
Of course, Karndean's oak designs are amongst the most popular flooring choice. Four new French oak designs - Prairie Oak, Glacier Oak, Mountain Oak and Savannah Oak – now offer an extended range of hues including gentle beige, cool grey and warm honey tones to blend seamlessly into décor styles from traditional country to modern industrial.
We especially love the four new hickory designs – Natural Hickory, Weathered Hickory, Vintage Hickory and Classic Hickory – which feature intense colour variation as well as embossed reproduction of the characteristic saw marks and texture of the original unfinished planks.
While visiting historic barns and factories in the rural heart of North America, Karndean's designers fell in love with the rustic feel and rich warm tones of reclaimed chestnut planks. Faithfully replicating the unique array of cracks, holes and blemishes of aged interior timbers and exterior cladding, the new Reclaimed Chestnut design has a subtle matte finish for a rustic appearance.
"In a range of shades from light and airy to rich and warm, the new designs will bring the natural beauty of real wood to life in any home," says Stella Coyle, national retail sales manager at Karndean. "New exclusive embossed surfaces and incredible variation across the floor combine to produce our most realistic designs yet, offering a truly authentic look."
Available from October 2018, Karndean's updated and extended Art Select collection now features a total of 33 wood designs and 21 stone designs. Discover more at karndean.com.