Be Inspired by the Surface Design Show's 2020 agenda of motivational presentations.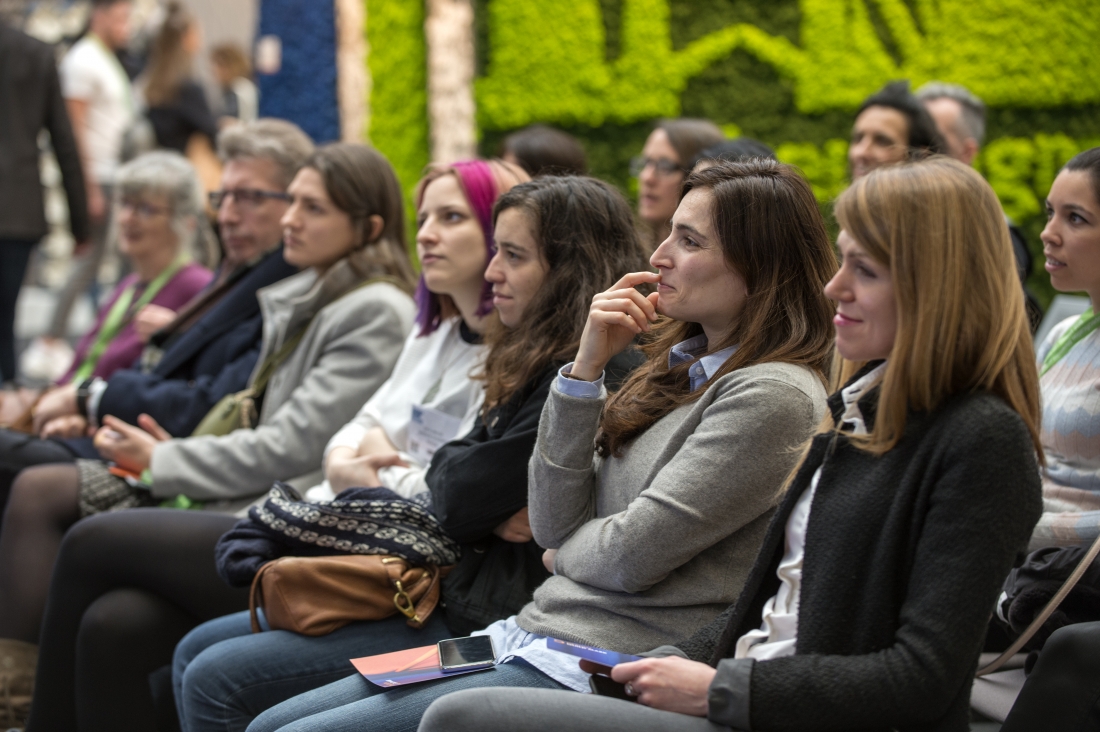 Surface Design Show returns to London's Business Design Centre from 11-13 February 2020, with an exciting line-up of approximately 30 presentations from 50 speakers across its purpose-built stages.
Hosting talks from architects, designers, manufacturers and journalists, the presentations cover important topics from the sustainable future of the sector through the show's 2020 'Close to Home' theme to the latest advances in lighting technology and surface design.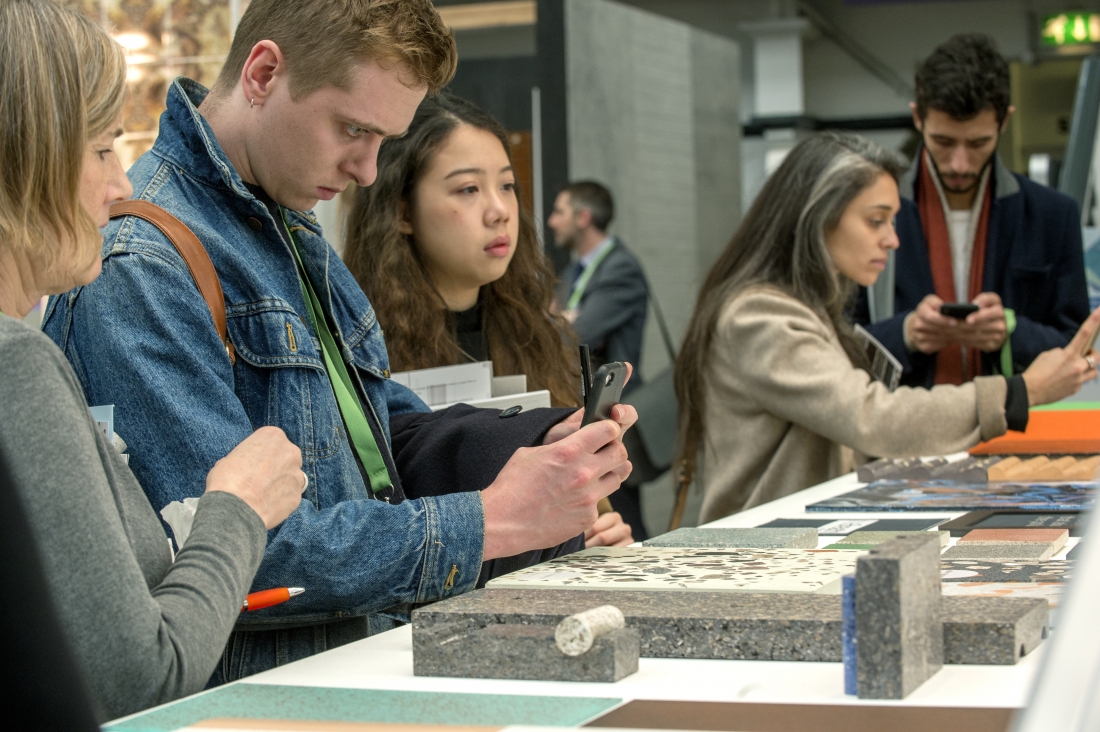 On the first evening of the show, the ever-popular Opening Night Debate will take place, hosted by RIBA Journal's Executive Editor Eleanor Young. Reinventing itself for the 2020 edition of the show, the panel will be interviewed by Eleanor on the topical subject 'Climate Emergency: Three winning ways to make a project sustainable'.
The panel Returning to the show is the lively PechaKucha evening, which will be hosted by Chris Dyson of Chris Dyson Architects on Wednesday 12 February from 6:30 – 8:00pm, with a focus on the topic of 'Close to Home...Locally Sourced'.
The impressive eclectic mix of architects, designers, artists and sculptors joining Chris Dyson include: Daniel Campbell, Director at Stiff + Trevillion Architects; Luke Tozer, Director at Pitman Tozer Architects; Joe Morris, Founding Director of Morris + Company; Richard Wilson RA, a renowned sculptor Burrell Foley Fischer; Stella Ioannou, Director of Lacuna and Ambra Denfella of GoodWaste. The evening, which is located on the show's Main Stage, takes the format of 20 images, each shown for just 20 seconds, a successful structure which is proved by the evening being one of the most popular events to attend during the 2 1⁄2 days.
Also accommodated on the Main Stage is an array of panels, trend forecasts and insights into the latest surface design innovations. Designed by Anne Kyyro Quinn, the stage has 17 different presentations and more than 30 different speakers to inspire and educate the Surface Design Show audience.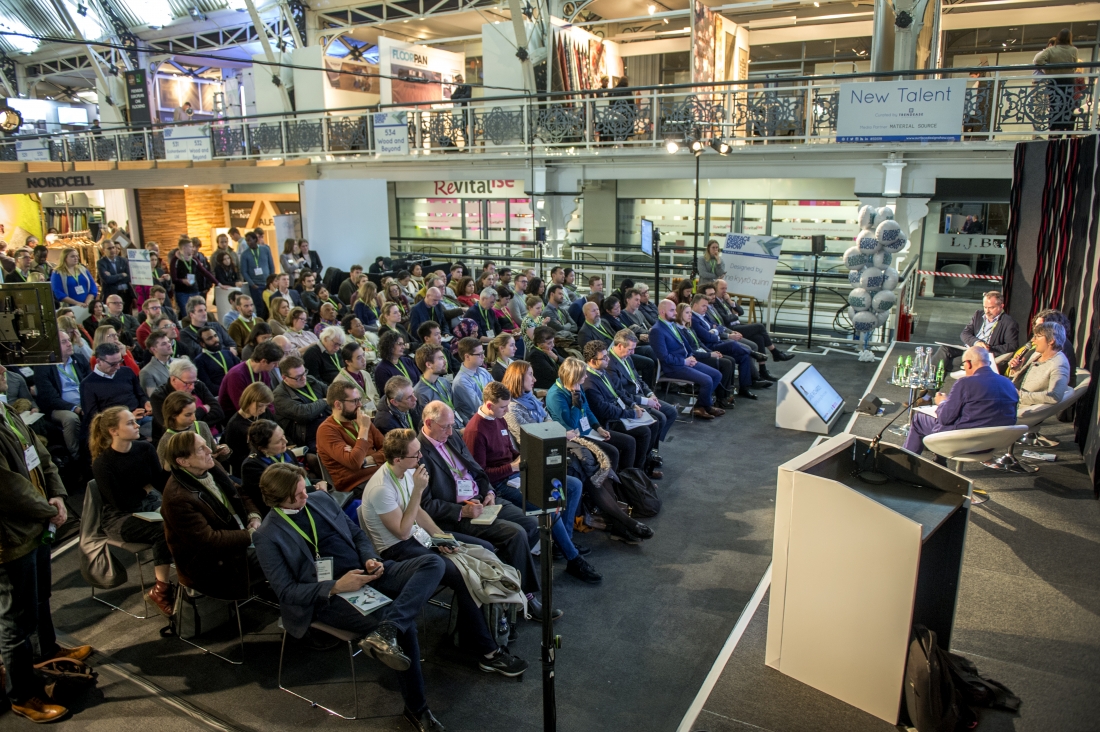 Light School is key component of the show, reflecting the fact that London is the world's capital for lighting design specification, which features Light Talks, a series of sessions curated by the Institution of Lighting Professionals.
Light Talks hosts a full programme of presentations throughout the show, these include two masterclass sessions bringing together panels of lighting designers with architects, interior designers and lighting manufacturers to discuss the intrinsic link between lighting and surface materials. The agenda includes 'Responsible lighting options in a climate changing world' by Greta Smetonuite, Project Designer, Michael Grubb Studio from 11:30am – 12pm on 12 February.
'Collaborating with your lighting designer – Masterclass' will be chaired by Sunny Sribanditmongkol, Studio 29, with speakers Paul Traynor, Light Bureau and Helen Berresford, Sheppard Robson at 4:00 – 5:00pm on 12 February, supported by Media Partner FX Magazine. Also supported by FX Magazine is the 'Biophilic Lighting – Masterclass' chaired by Graham Festenstein, Graham Festenstein Lighting Design and Rebecca Weir, lightbout.iQ on 13 February at 1:00 - 2:30pm.
Rebecca Weir's lightbout.iQ will also be designing the new Light Talks theatre. The design will feature a range of surface materials creatively lit to emphasise the essential link between light and materials.
''Playing with light, reflectance and colour and incorporating the calming elements of biophilic design we have created an immersive, reflective space to contemplate and enjoy Light School's lecture series'', - Rebecca Weir.
Tickets are free to professional and trade visitors. Register at The Surface Design Show. Surface Design Show, Business Design Centre, 52 Upper Street, Islington, London N1 0QH 11-13 February 2020.