Camira's Head of Contract Design Lynn Kingdon on sustainable British manufacturing.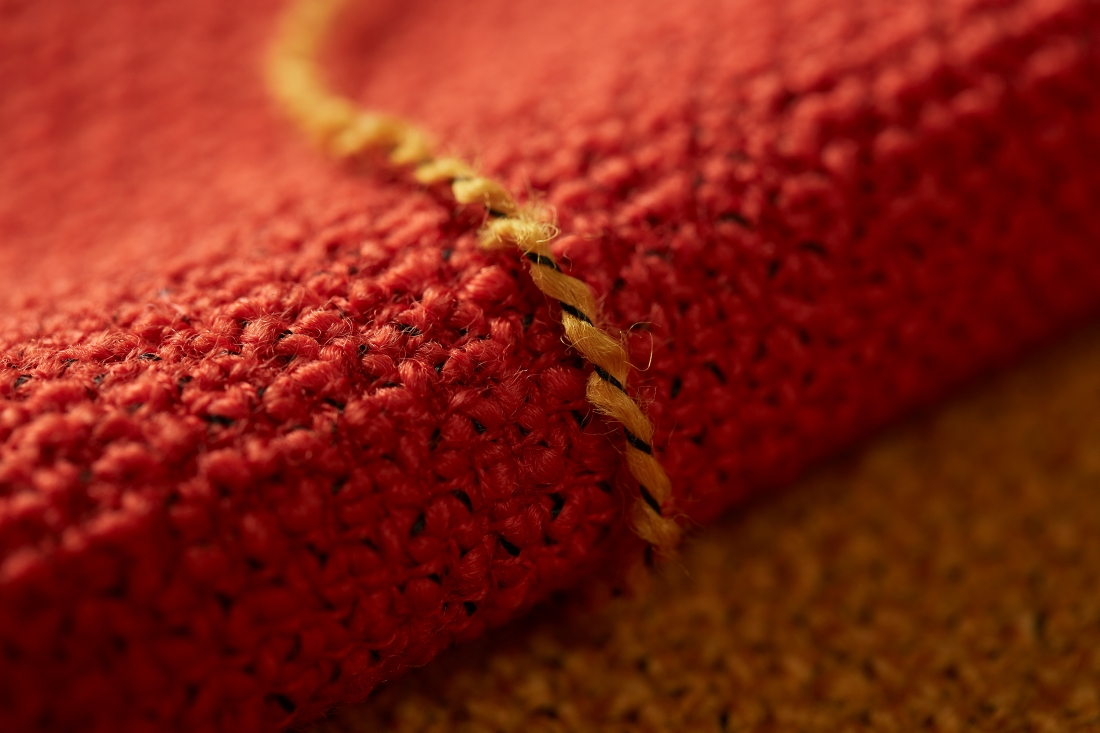 Although you may not have known it at the time, you're likely to have sat on Camira's fabric.
A British manufacturer based in Yorkshire, Camira has been supplying beautiful, functional fabrics to spaces and places – from offices to schools, trains to buses, and hotels to hospitals – since the 1970s.
Always ahead of the trends aesthetically, when it comes to its manufacturing processes, sustainability has long been at its heart. And it's for these reasons that Camira sits firmly as the furniture sector's go-to fabric provider. It is both trusted and highly respected.
Being fans of the brand ourselves, we grabbed some time with Camira's Head of Contract Design Lynn Kingdon to chat all things British manufacture, sustainability and upcoming trends. Here's how the conversation went...
Can you briefly talk us through Camira's manufacturing process?
"We're vertically integrated within our home town, Huddersfield. From woollen spinning, air texturing and yarn package dyeing - we take in raw fibres, spin yarns and weave fabrics. With the recent acquisition of Holmfirth Dyers, we even dye and finish our fabrics in-house."
Does sustainability play a key role?
"Absolutely, sustainability is always at the top of our agenda – and has been for the past twenty years, with our wool and bast-fibre blends becoming signature products. As we look to the future, this is becoming even more intrinsic to our design development. For every new collection, the first question we ask as designers is, how can we design sustainably?
"As Victor Papanek quotes in 'Design for the Real World', "Designers are in a powerful position to create a better world… or to contribute to further destruction." To elevate our sustainable goals, we now have an in-house innovation team who are dedicated to looking beyond the next few years.
"Their research looks at the future of fibres and is already coming to fruition through exciting ranges, due to launch in 2020."
What differentiates UK manufacturing from elsewhere?
"Based in Yorkshire, a county with a rich and unique textile heritage, we know that our customers choose Camira fabrics because they trust the quality of our products - we pride ourselves on our highly skilled craftsmanship which allows us to set ourselves apart from manufacturers elsewhere.
"Being at the heart of Europe, we are also able to keep our finger on the pulse by keeping up to date with trends and reacting quickly to an ever-changing market."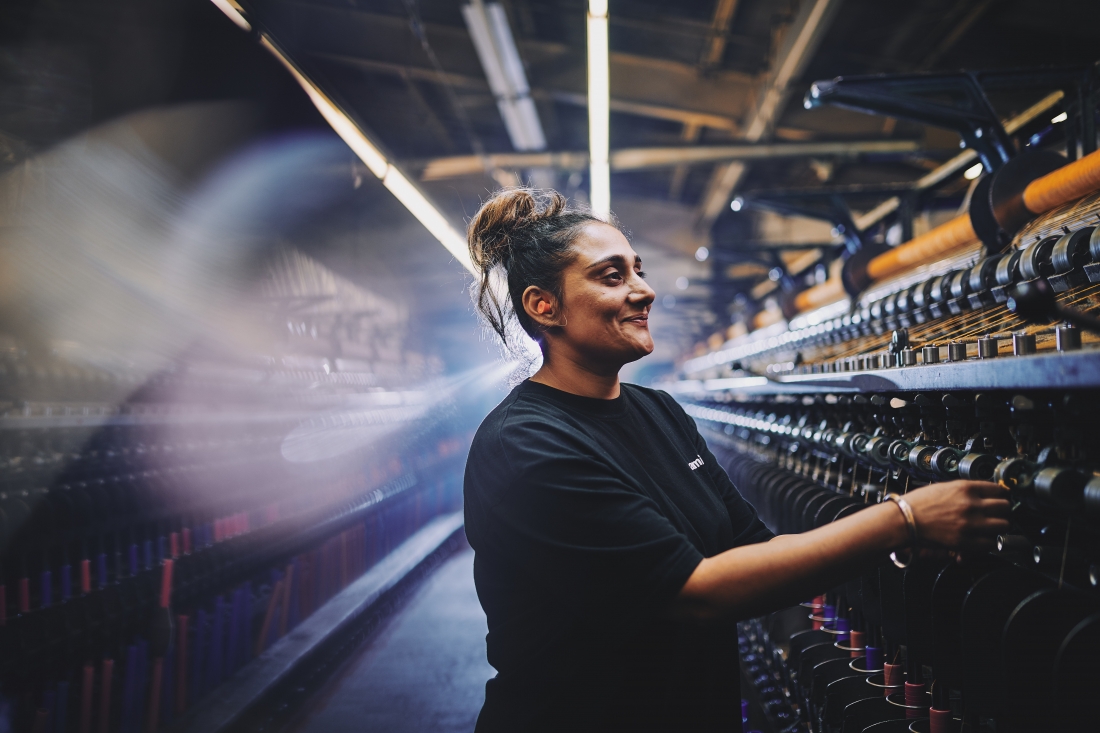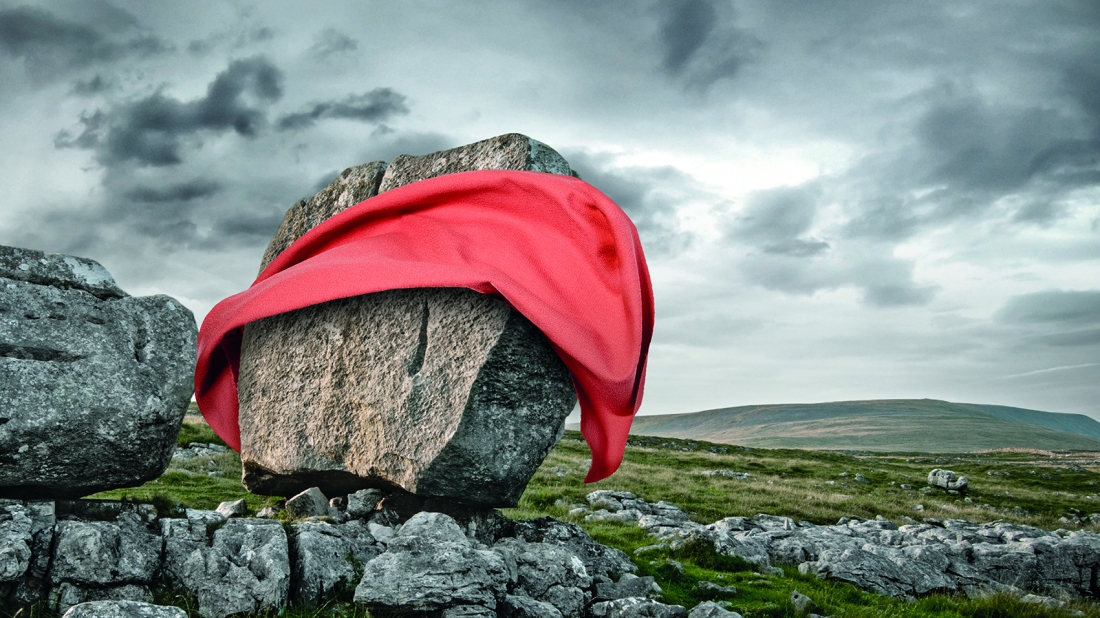 How are Camira fabrics typically used?
"From modern office spaces to restaurants and hotels – our contract fabrics are used in the most versatile places and spaces. As for our transport offering, we are most famous for manufacturing the iconic Transport for London textiles, with our latest fabric featured on the new Elizabeth Line, but our fabrics are used by rail and bus providers all over the world, so you're most likely to have sat on a Camira fabric - without even realising."
What materials go into Camira's fabrics?
"Historically, we've produced predominantly wool-based fabrics, but we've certainly diversified over the past three decades, making textiles from a range of innovative natural sources – including nettles, hemp and flax.
"Our main emphasis in design is sustainability so whenever possible, we use fibres that are eco-friendly, such as wool, bast and post-consumer recycled polyester."
How important is collaboration?
"From my point of view, collaboration adds diversity to our brand, no matter whether we're working with a furniture or textile designer, an architect or artist. We have a brilliantly talented in-house team and it's exciting to complement our own creative vision and broaden our horizons - expanding our reach and extending our portfolio.
"We're already earmarking people we'd love to work with for 2021 and beyond – it's all about finding brands and designers we feel passionate about working with."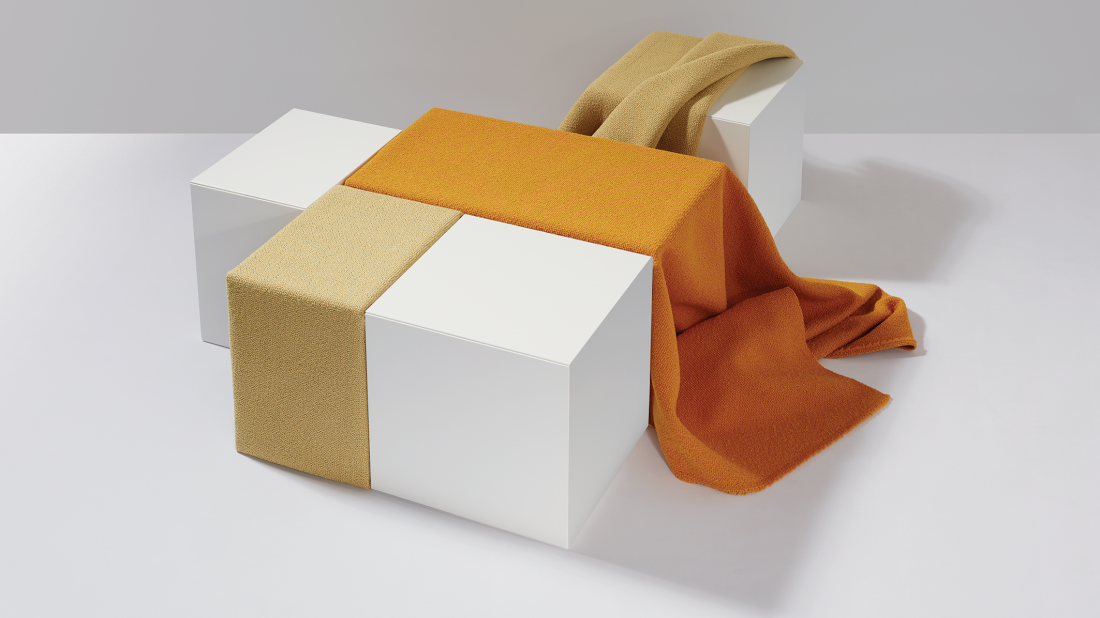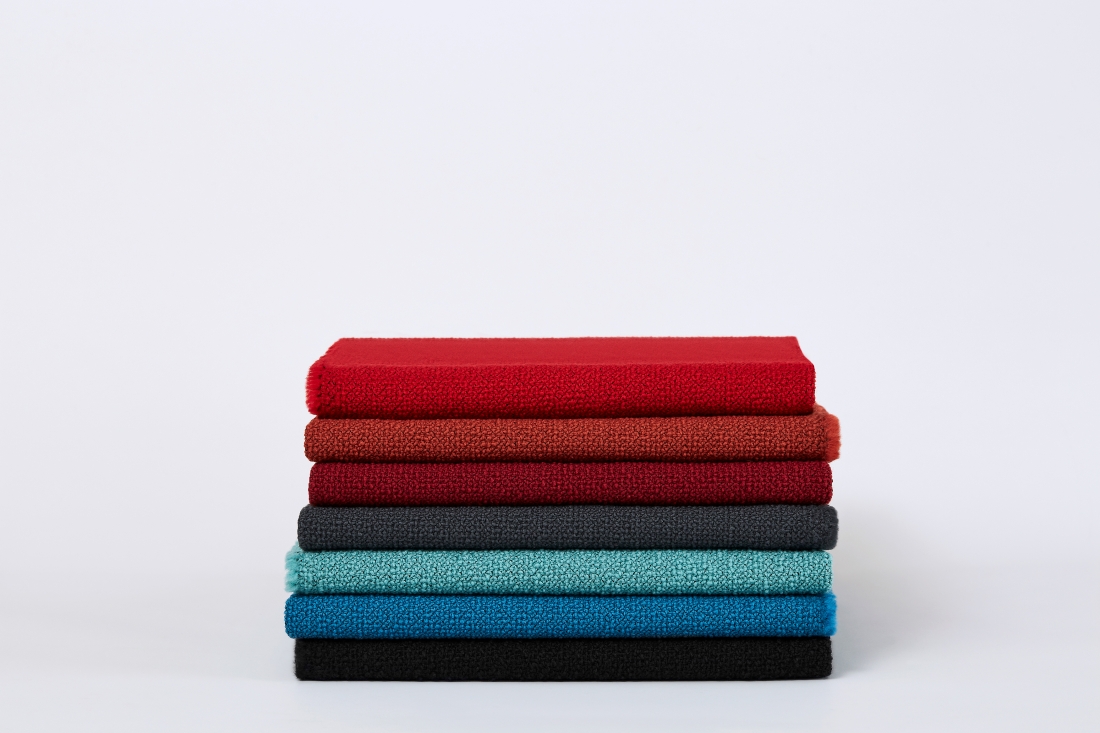 Who are your main collaborators?
"Our most recent and ongoing collaboration is our Jens Risom collection. Coinciding with the trend for mid-century furniture, it continues to be very on point right now. Due to its popularity, we have a new Jens Risom range launching in 2020. Meanwhile, we're set to work with new collaborators in 2021."
Camira is always ahead of the trends, how do you go about incorporating trends into your products?
"As every designer knows, trend prediction is a melting pot. For us, we stay ahead of the game by visiting trade fairs, art exhibitions and cultural events – compiling these into our own internal trend reports.
"As an extension of this, we work with leading trend consultancies and layer these ideas into our vision, keeping in mind the quality of design and performance requirements, which are equally important to our customers. We are currently working on our 2021 trend book, which is set to launch next spring."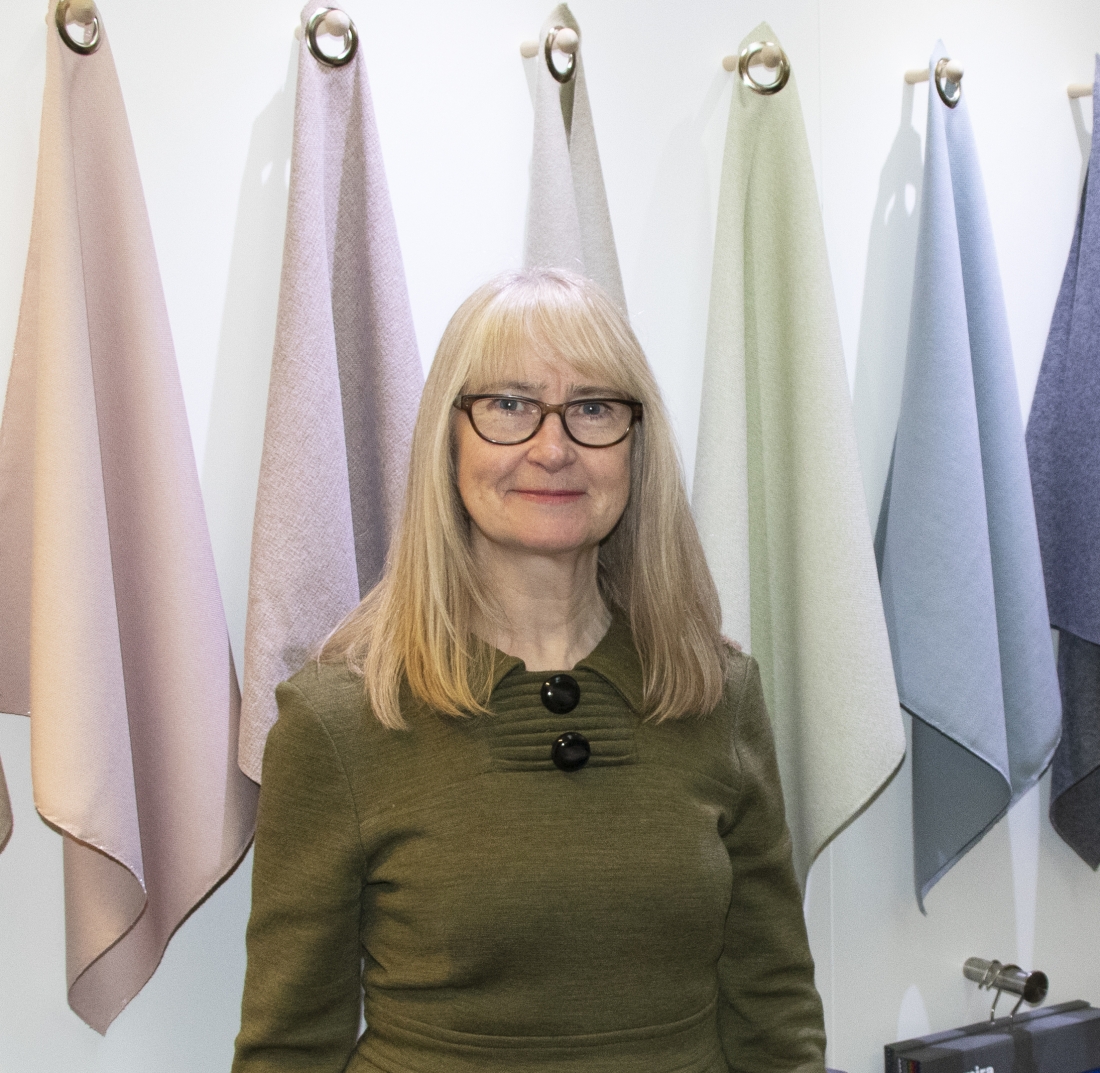 If you had to pick just one trend to follow next year, what would it be and why?
"It might sound cliché, but it would definitely be sustainability. As this becomes integral to our daily lives, it's a given that designers, architects and brands are building this into their environments. Whilst we've been producing sustainable fabrics for over twenty years, we're cranking this up a notch for 2020.
"From a more literal design point of view, we are keen to focus on colour in a much broader sense; both extending our neutral palette and at the other end of the spectrum incorporating bolder tones.
"Just as people are getting more daring with colour in their homes, we are seeing a shift towards echoing this in co-working office spaces and public spaces to create a more casual, vibrant and inviting atmosphere.
"Looking ahead to 2021, we are predicting soft geometrics and tweeds will be big. Additionally, mini patterns and semi-plains are something we are homing in on – making sure they coordinate beautifully with our plain fabrics, of course."