Hotel design by K-Studio sets bedrooms inside a wine tank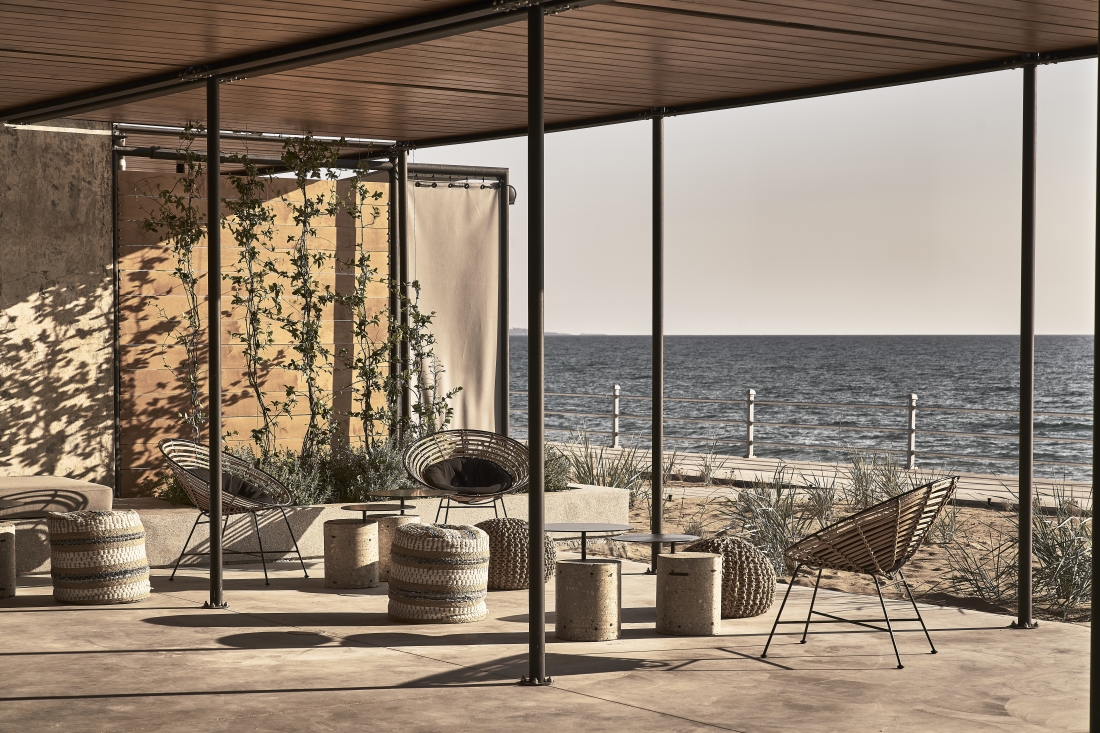 A concrete wine factory has been reimagined into a chic holiday resort on the Peloponnese peninsula by Athens-based architecture firm K-Studio.
Built inside a former wine factory dating back to the 1920s, the Dexamenes Seaside Resort houses two large concrete blocks, divided into two rows of ten storage tanks.
Each one, measuring approximately 5×6 metres, has been designed as an identical bedroom with an opening adjacent to the beach. The use of steel, engineered glass, and timber reflects the industrial integrity of the structure.
In a region home to more wineries and grape varieties than any other in Greece, it seems appropriate that guest rooms have been set inside old wine tanks, connected by a wide walkway raised above the sand and leading down towards the water.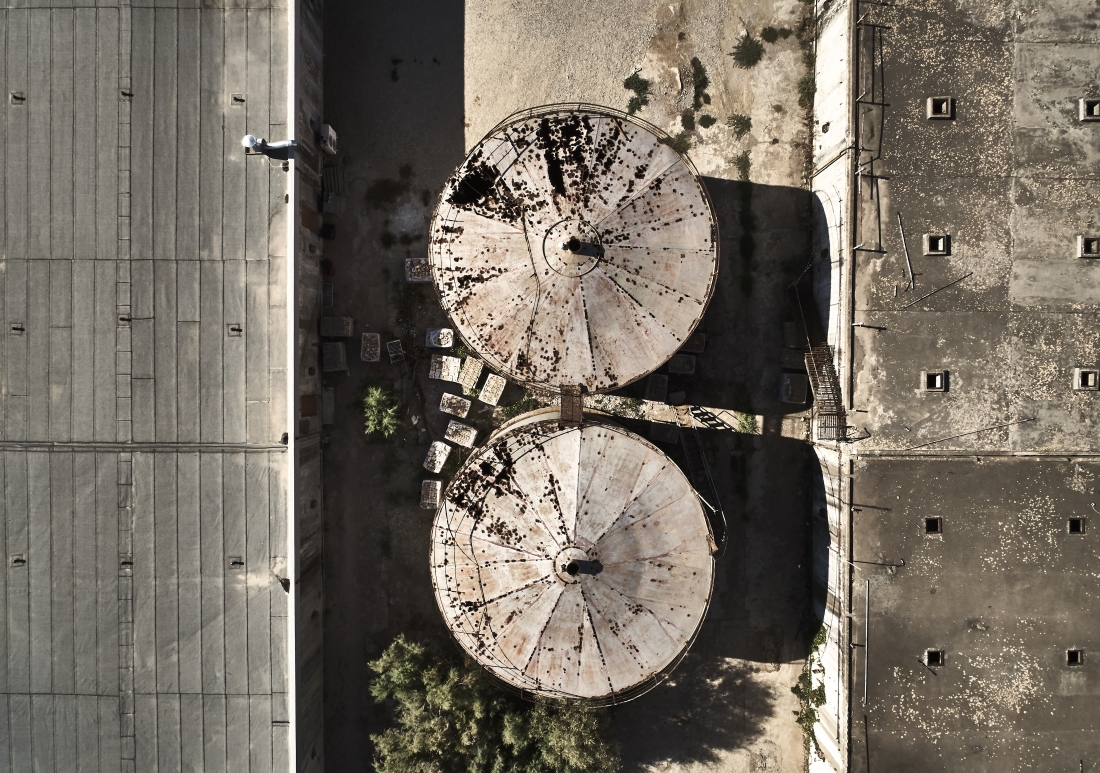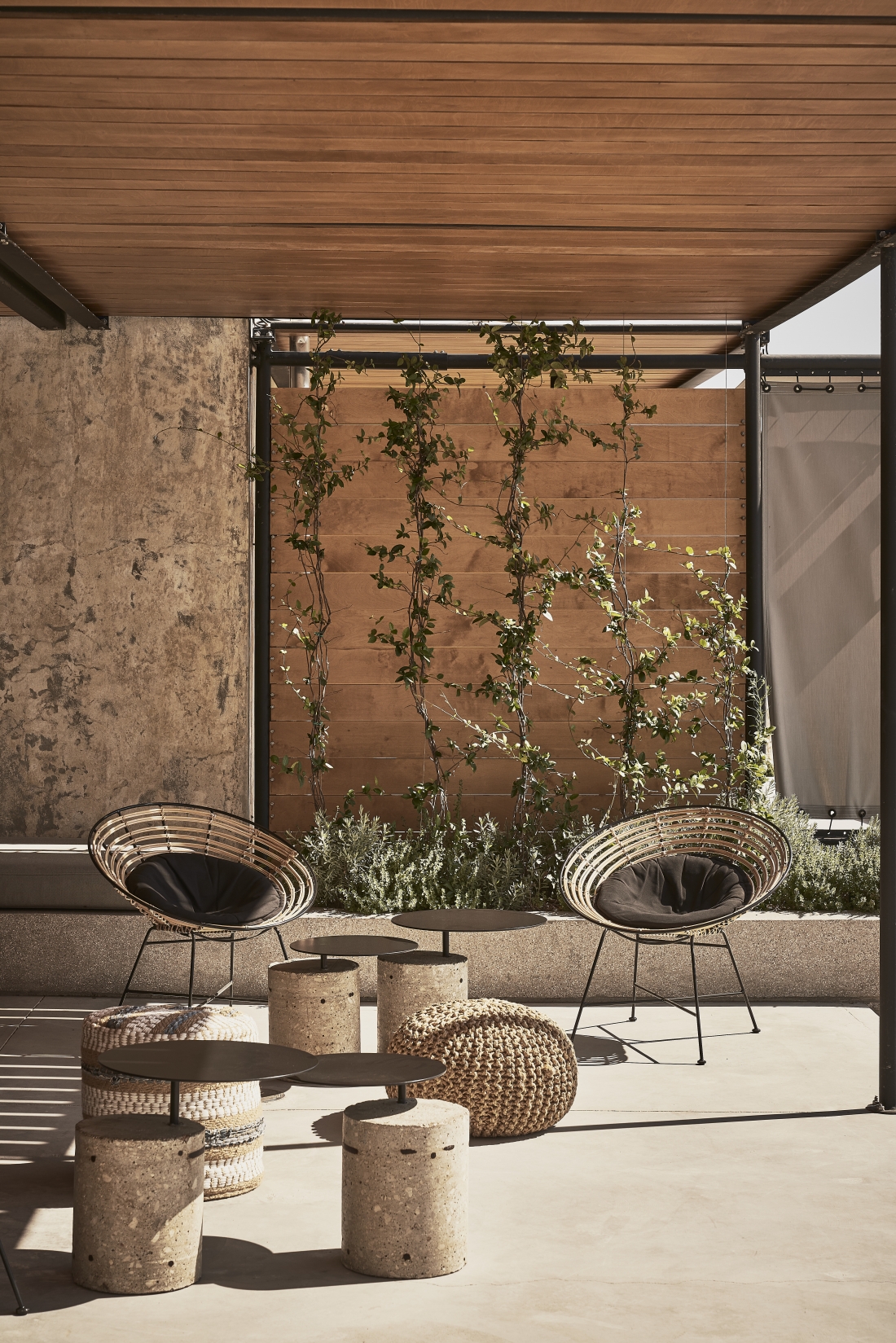 The property is the family home of Nikos Karaflos, who had spent years planning a resort to honour the site's heritage and surroundings while creating a simple, calming design to "counteract the frenetic nature of modern life."
Sitting directly on Kourouma beach, the newly opened hotel mixes a clean-lined aesthetic with a simple, pared-back boho vibe. The industrial feel of the concrete winery and steel supports are softened with timber walls and sheets of canvas in neutral shades that blend with the landscape. Plants typical of the region, including vines, are scattered throughout the outdoor spaces and break up the natural palette of creams and browns.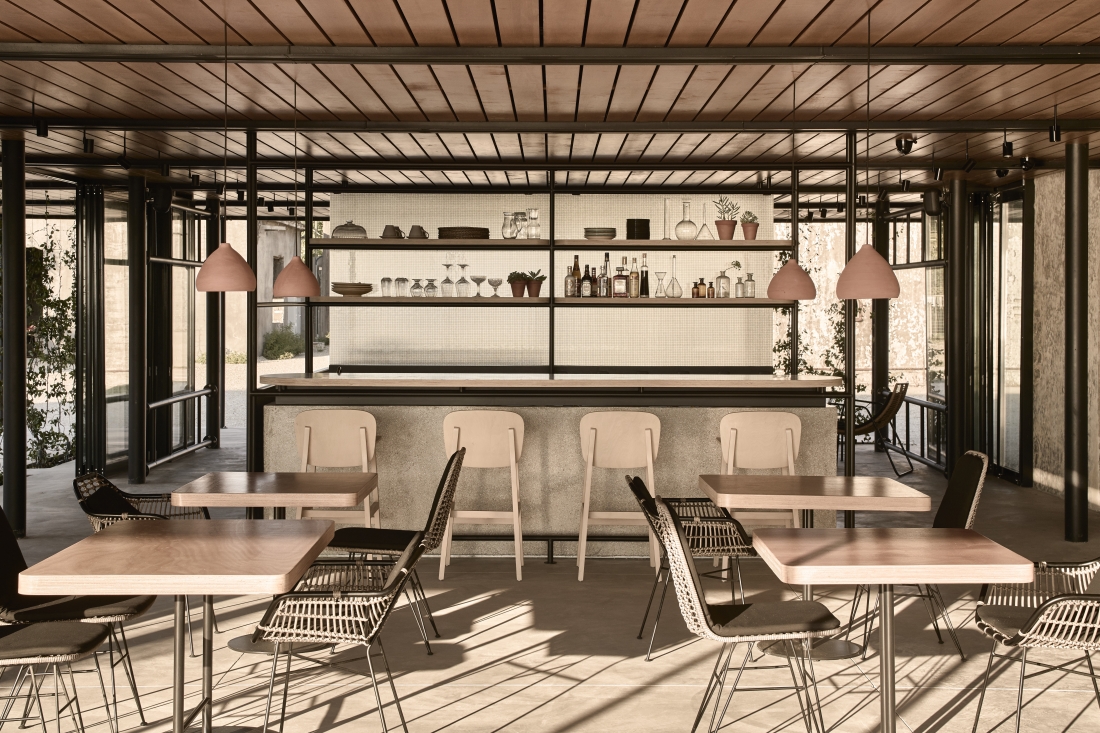 In the 34 guest bedrooms, the design team has stayed true to the industrial background, with exposed concrete walls and polished terrazzo floors. Floor to ceiling windows highlight the contrast between the outdoor heat and the cool, almost monastic interior.
A carefully planned layout features an open wardrobe, a double bed and a single bed that also functions as a sofa, while a bathroom with a spacious shower sits behind a wall of textured glass, allowing daylight through to the rear of the room.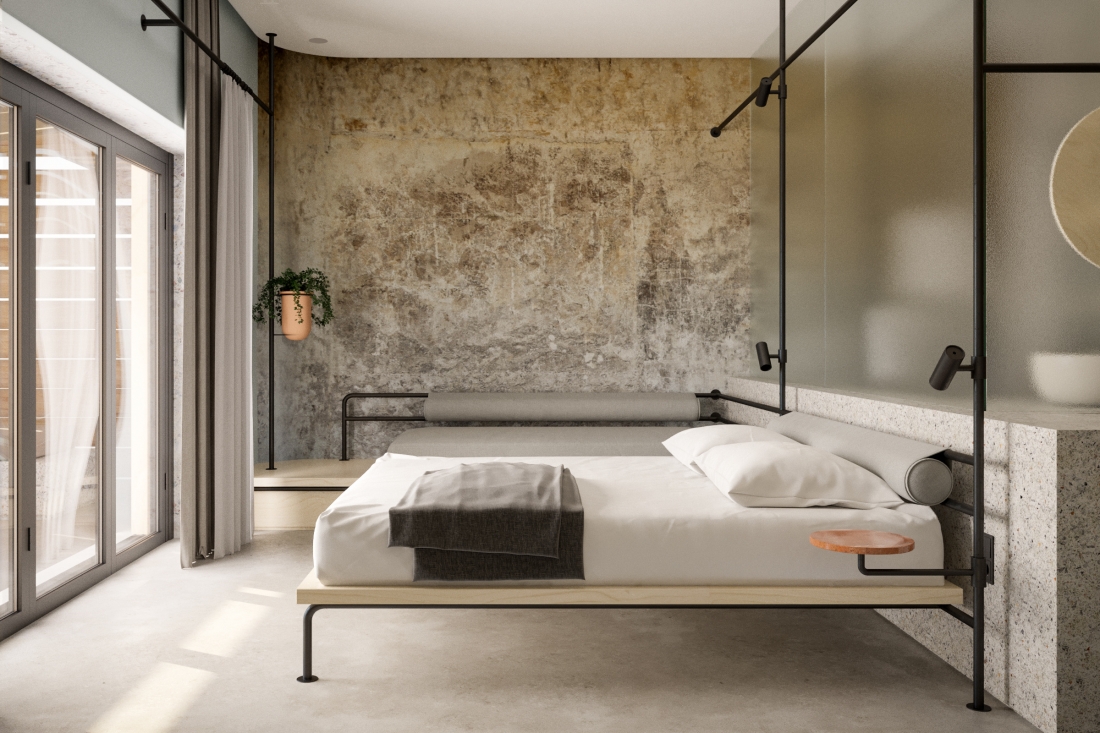 Many of the rooms have a private canopied patio overlooking the Ionian Sea, while a neoclassical beachfront villa has been renovated to include two 60-square-metre suites, a room with three double bunk-beds, and a kitchen.
The resort also offers a bar and lounge area and an open-plan studio will host yoga sessions as well as a series of workshops by local creatives and artists.