Brdr. Krüger collaborates with OEO Studio to create JARI, a signature dining collection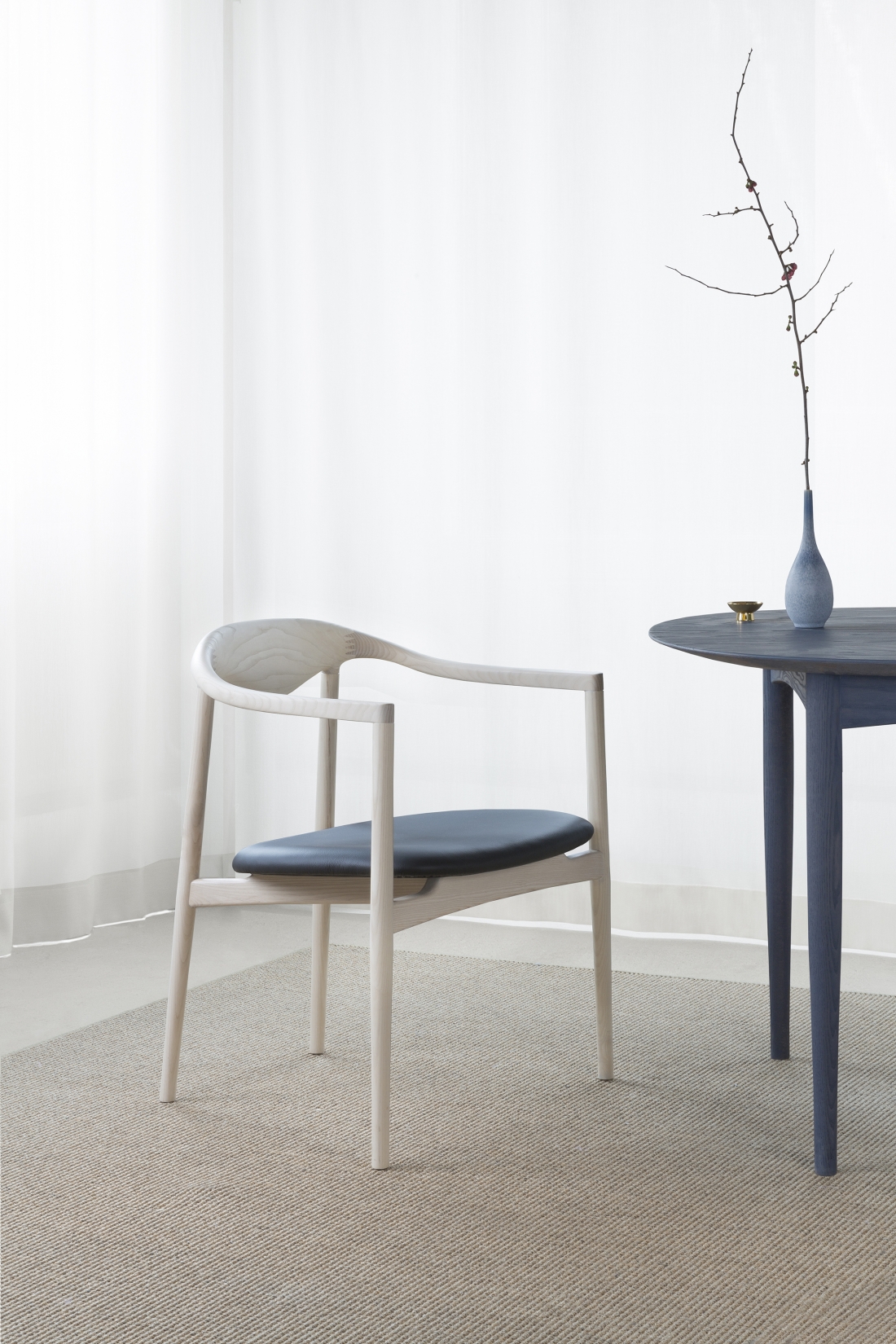 Danish design brand, Brdr. Krüger has launched an exciting new furniture collection for the dining room, collaborating with long-term partners, OEO Studio.
JARI is a signature collection of dining chairs and tables, that embody the shared cultural values of Japanese and Danish design, defined as an appreciation of traditional craftsmanship and a close connection with nature.
The JARI chair is bold yet calm with organic shapes and modernity, that create a balance of its own. The JARI table with its subtle, asymmetric, organic shapes stands apart from conventional table design.
Named after the Japanese word meaning 'pebbles' – JARI draws inspiration from natural beach stones that have been slowly rounded by lapping waves over centuries. Like a Japanese Zen garden, the collection seeks to reflect a simplified version of nature and create space for a sense of calmness and timelessness.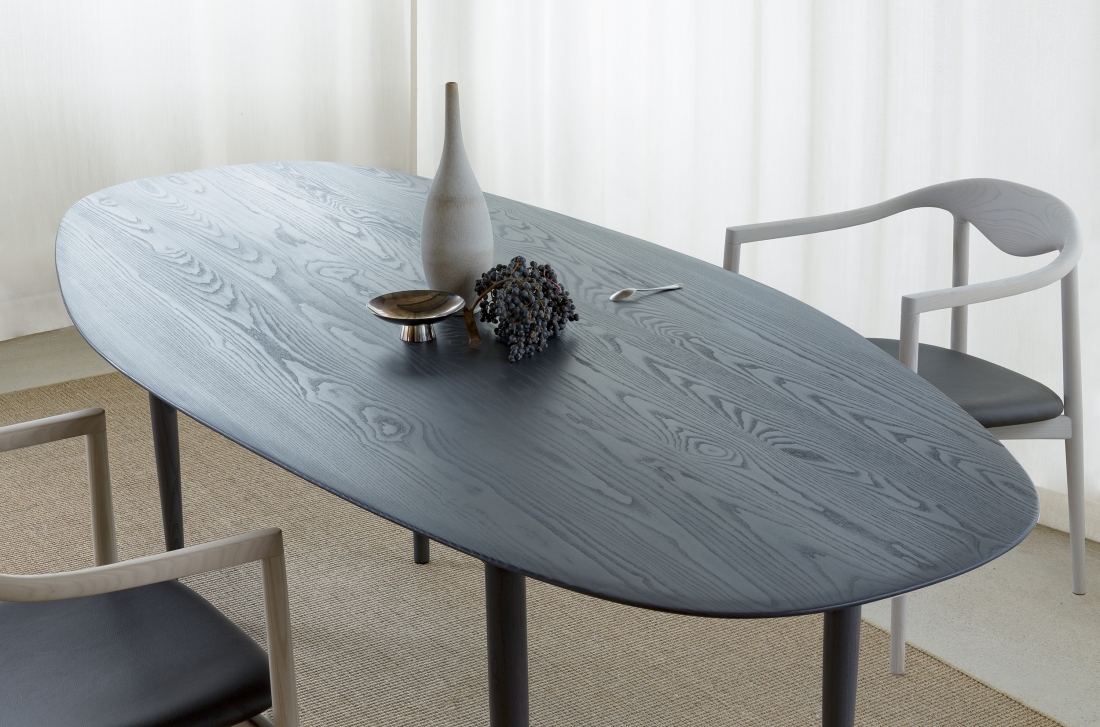 Both the JARI chair and table are born from a mix of modern and traditional methods and specialised joinery, resulting in strong and durable chair design.
The backrest which gives the chair its unique character is achieved by both modern CNC milling and traditional handicraft shaping and finishing. Twelve carefully made high-precision component parts come together to form the JARI chair in a unity that can only be achieved in a dialogue between the designer and Brdr. Krüger craftspeople.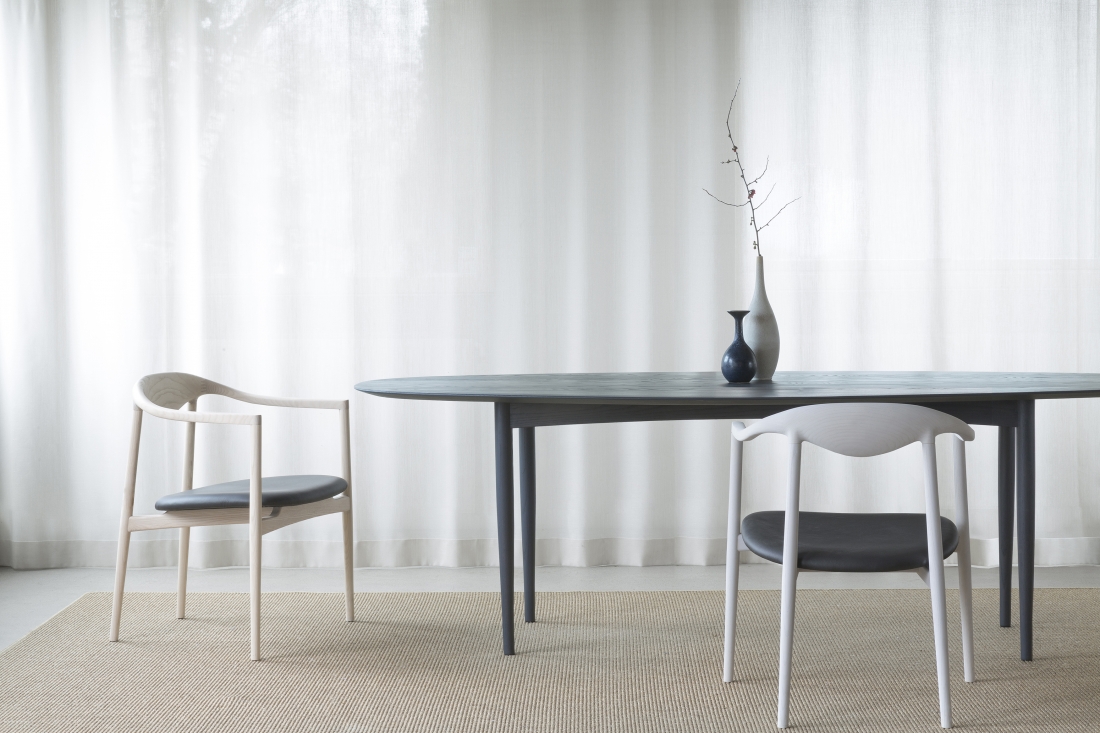 The JARI chair is bold yet serene. Its voluminous but lean appearance makes it sleek and accommodating and makes for an embracing and comfortable seating experience. JARI's smooth seat is upholstered in quality leather, reflecting water-shaped pebbles and is complemented by an all-in-one solid ash backrest, with skilful joinery detailing.
The JARI table in solid ash comes in two subtle, asymmetric, organic shapes. The table top shape optimises the volume of the design by reducing its ends and shifting the balance towards the centre for a more intimate shared dining experience and a sense of social presence. Each table features deep, double-rounded soft edges, offering a floating appearance and representing a tactile connection to nature.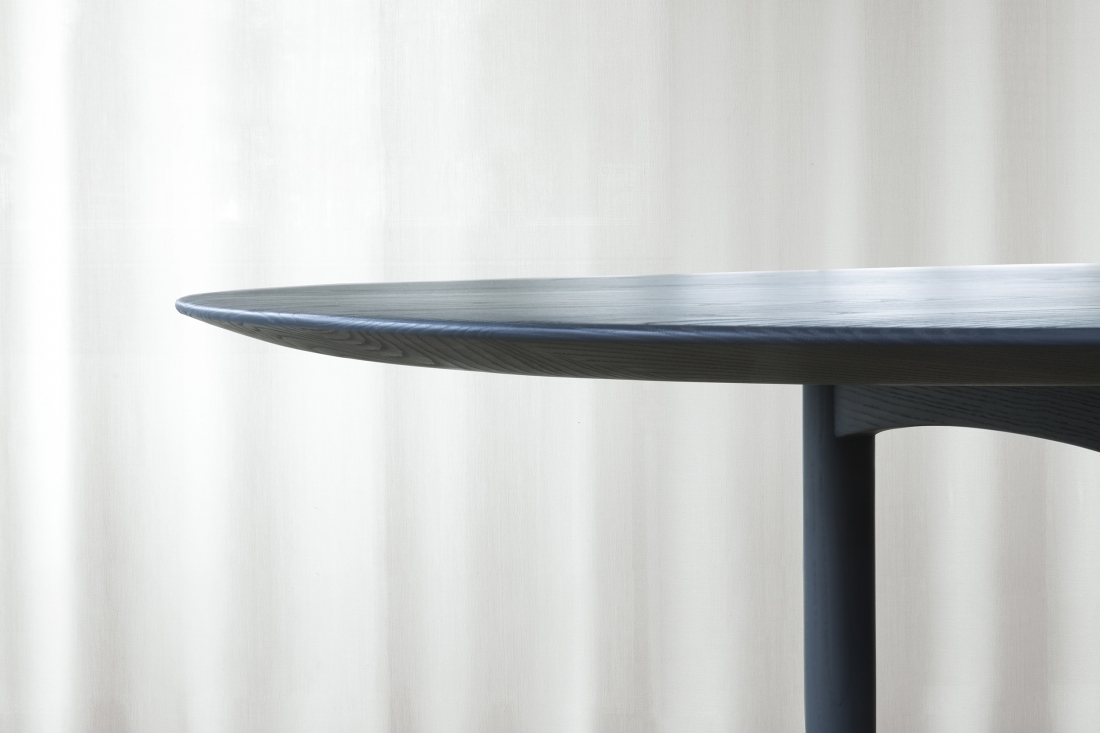 The joinery and seamless finish of the JARI table is achieved without the need for nails or screws. The solid table top is mounted using traditional methods, allowing the wood scope for natural movement without subjecting the frame to friction or stress.
All pieces from the JARI collection are made using local solid white ash wood, selected for its purity and beautiful natural grain. The designs are available in a choice of stained blue, grey and black, or in a custom colour upon request.
The hues are dyed by hand using a homemade recipe of pigments of rocks and minerals. Different from paint and conventional wood stain, this method penetrates the wood deeper and enhances the natural grains and nuances. The surface is treated with natural wax- oil, providing a protective layer, tested for high-level durability, yet with a silky soft touch.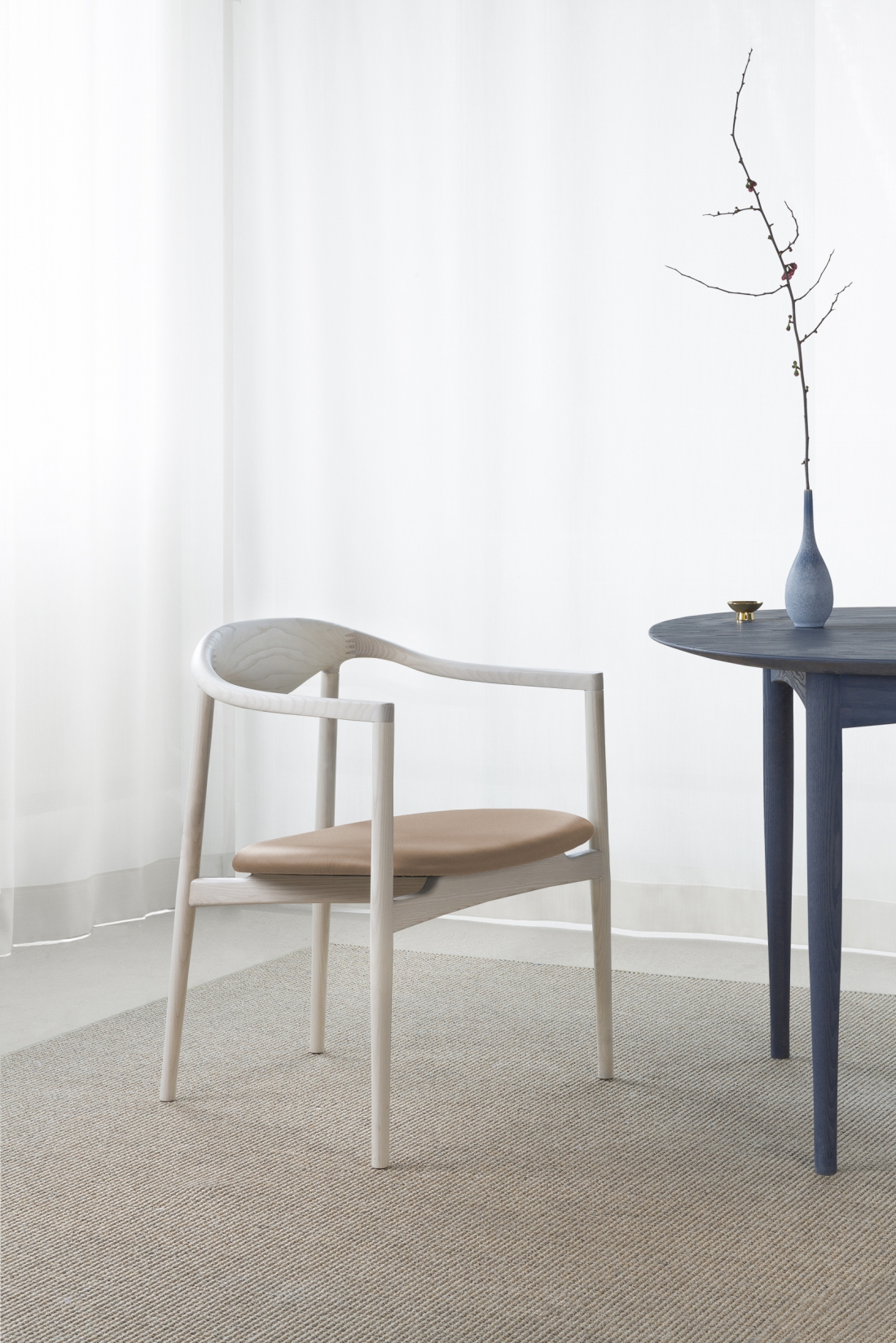 The JARI collection was initially developed for INUA, a new restaurant in Tokyo by the team behind the world-renowned Noma restaurant in Copenhagen.
Discover more at www.brdr-kruger.com.