Bernhardt Design introduces Pedersen lounge chair by Thomas Pedersen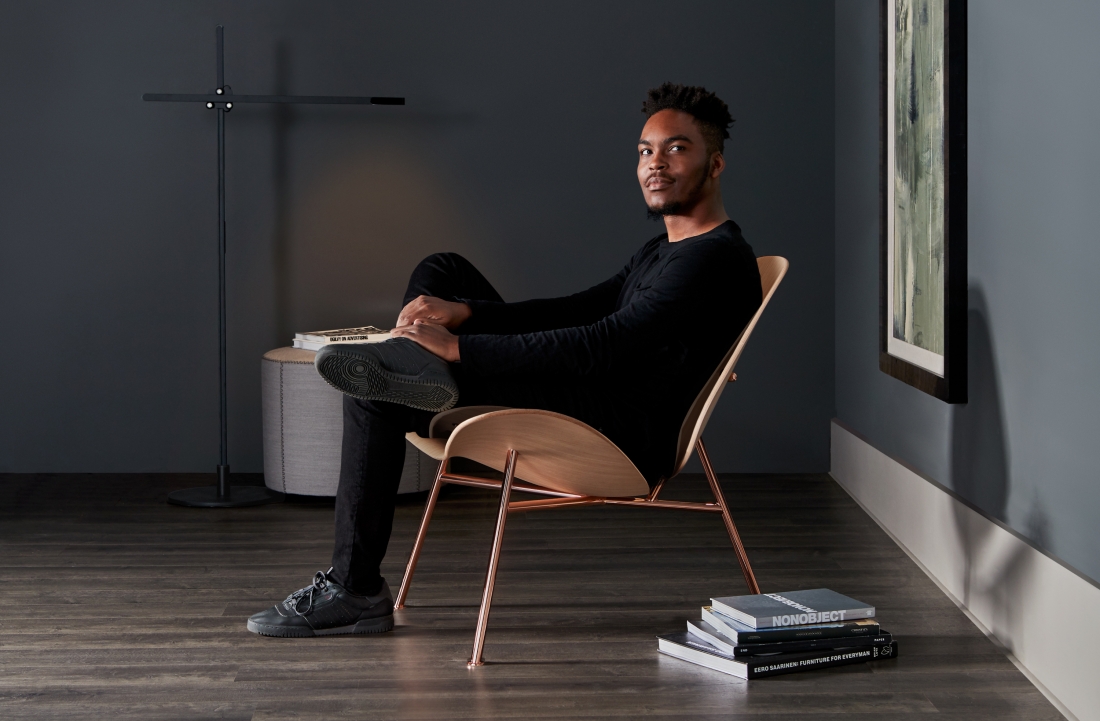 Thomas Pedersen is making his American debut with the Pedersen lounge chair for Bernhardt Design. The Danish designer is renowned for blending experimental ideas with exceptional ergonomics to develop the best possible solutions.
He first gained international recognition in 2008 with his Stingray chair, which has since become a staple in design museums globally. The production process for Stingray involved using the world's largest the 3D veneer press to create the remarkable organic rocking chair. Subsequently, he has designed notable furniture for a number of leading European companies.
With his latest accomplishment, Pedersen once again taps into elements from Denmark's natural coastline as a source of inspiration. Combining those fundamental inspirations with a passion for innovation and minimalism, the eponymous lounge chair follows the path of his iconic Stingray, but from a more discreet and restrained perspective.
For years he has been working on simplifying the 3D veneer chair while maintaining its distinctive character – practicing the art of finding that perfect balance. The journey eventually evolved into the Pedersen lounge, a three-legged chair which is a striking, sculptural object and incredibly comfortable.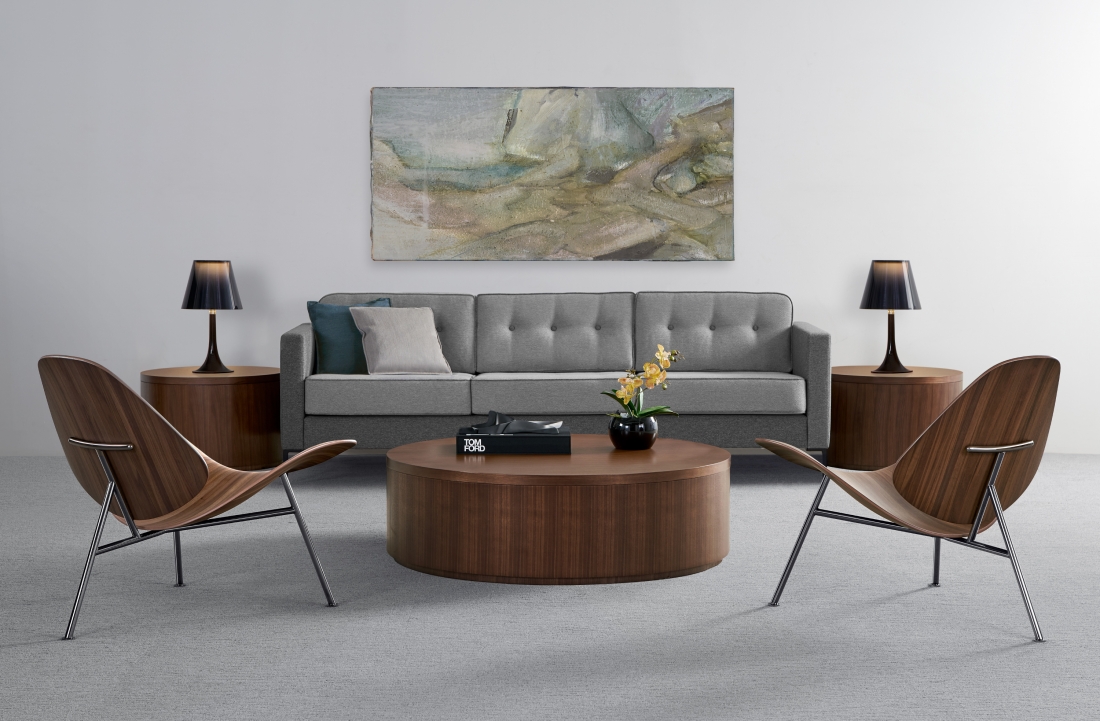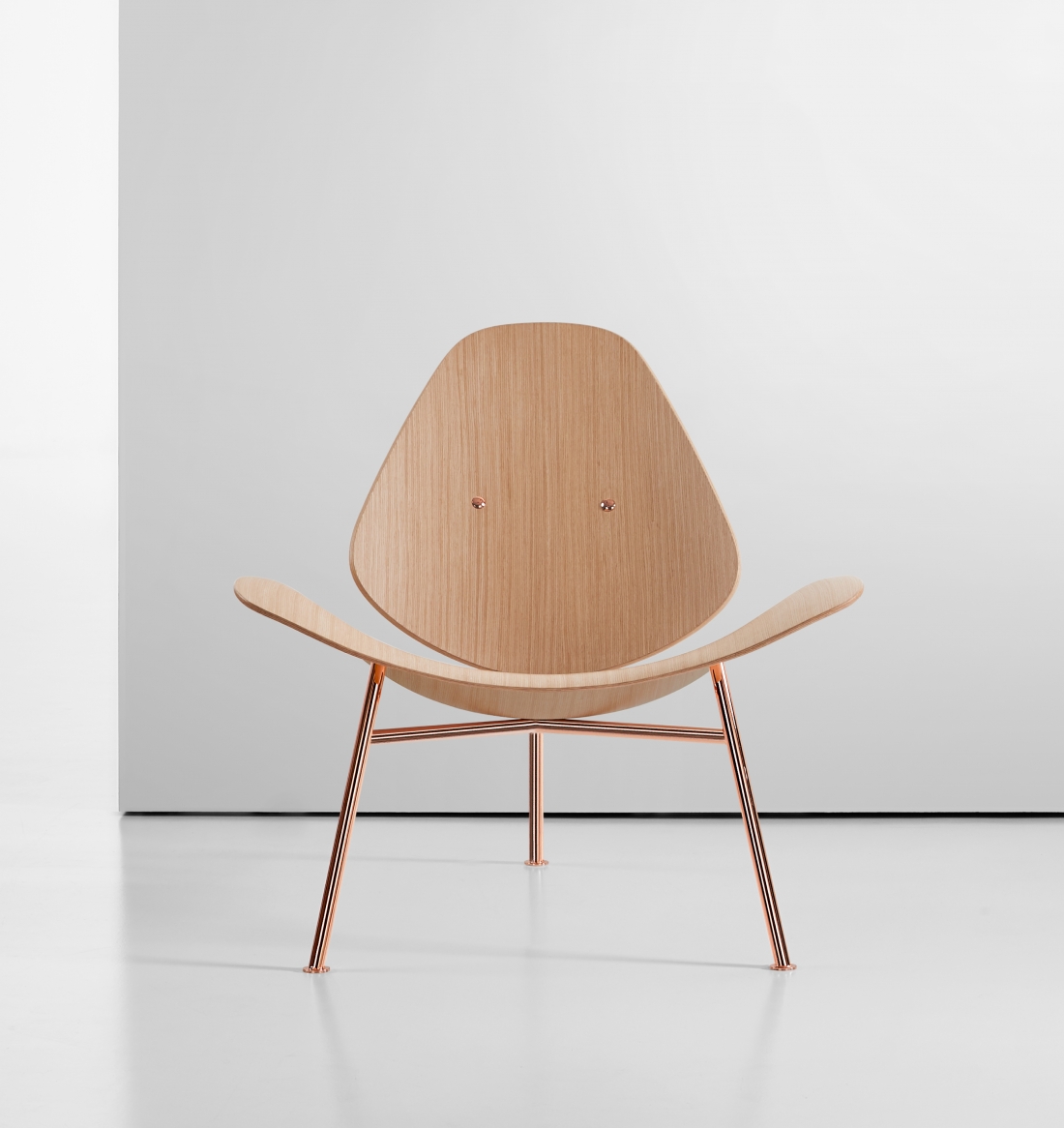 "The first lines and ideas for the chair date back a decade and originate from what I learned in developing the Stingray," Pedersen told Material Source. "The first prototypes for the Pedersen lounge actually used the Stingray shell. This long process was a matter of reduction and constantly striving for the perfect simple shape and beautiful lines."
Jerry Helling, President of Bernhardt Design remarks, "The entire process was about creating another icon that integrates well with diverse design languages and works harmoniously in the type of spaces people are creating today.
"The chair is definitely iconic and has a youthful appearance, but it blends beautifully with contemporary, transitional and residential furniture. The first time I saw a rendering of the chair I wanted it - even if it were uncomfortable and expensive. It was a pleasant surprise and a great relief to discover this graceful sculpture was amazingly comfortable and affordable."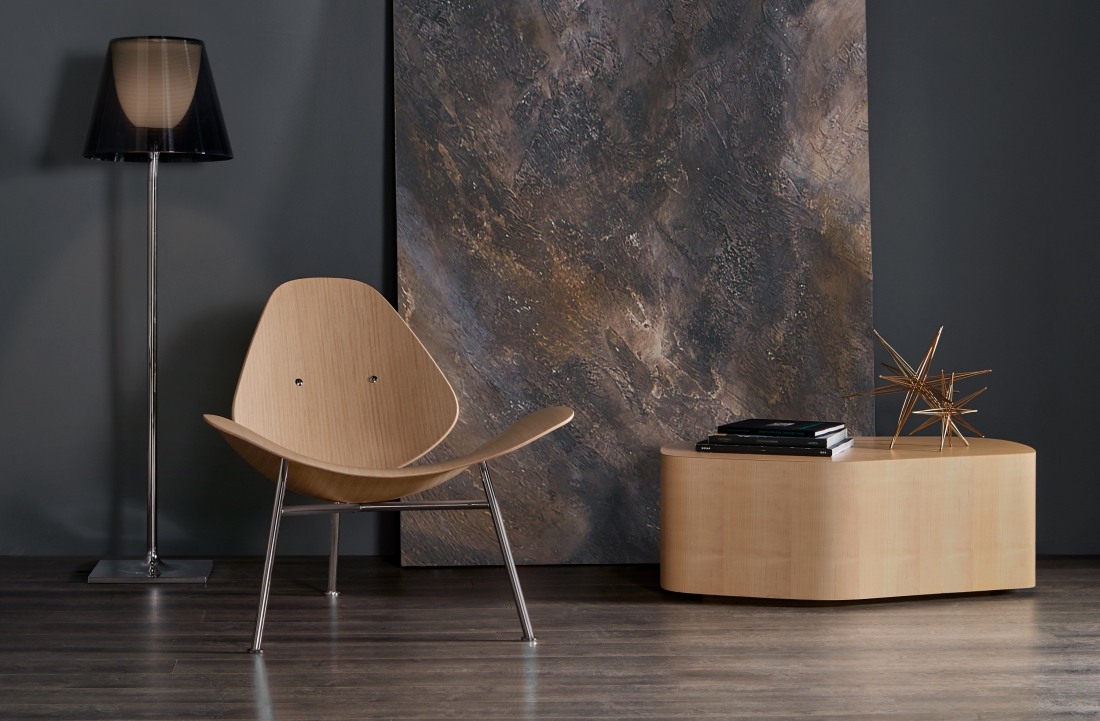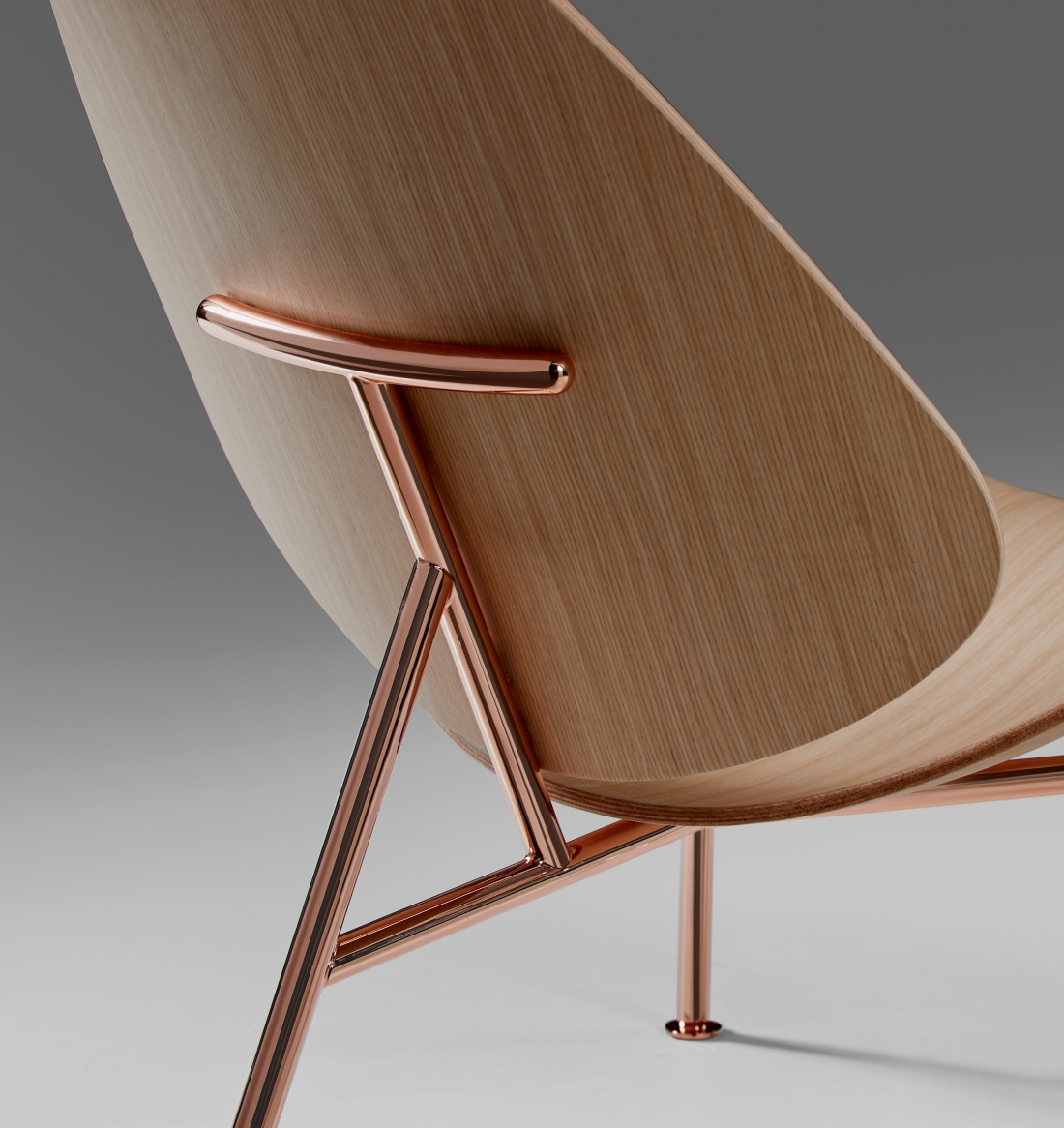 Helling adds: "Inspired by an open seashell, the chair beckons you to sit down and then provides a sense of well-being. Designed with the human body in mind for universal comfort regardless of a person's size, the design in its purest form works well ergonomically. At the end of the day, Pedersen is most certainly a chair that maintains a minimalistic Nordic look and feel."
The Pedersen lounge chair is available in Oak or Walnut. The wood finishes range from clear oak and natural walnut to matte ebony and a rainbow of finish colours in between. Four metal base options include: copper chrome, polished chrome, black chrome and matte black. Discover more at www.spark.dk.