Louis Higgins of Takumi Woodwork on the beauty of wood and the love and influence of Japan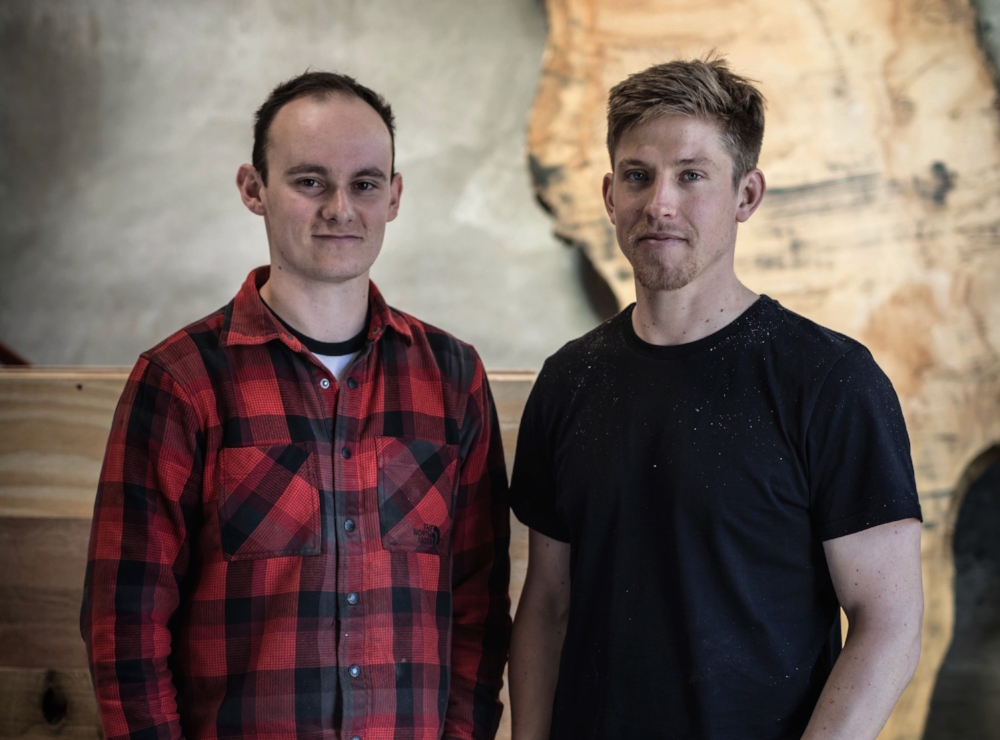 Tucked away in a workshop in Whalley, Lancashire is Louis Higgins and Ed Wilson of Takumi Woodwork.
Together, the lifelong friends craft beautiful Japanese inspired furniture and interiors. It was a business that Louis successfully began on the north Japanese island of Hokkaido before he returned to the UK to join forces with Ed.
With such incredible talent and craftsmanship and an undoubtedly interesting story to share, we visited Louis to chat about the journey so far.
Tell us about Takumi and how it started
I began as an apprentice carpenter and joiner on the Isle of Man. I left school after my GCSEs and did a summer job in a joiner's workshop. I enjoyed it so much I didn't go back to school. After a few years, I began wondering what it would be like to live somewhere where it doesn't rain so much.
In 2013, I got fed up of working on roofs in the rain and went travelling and working away. My dream was to ski in winter and do woodwork in summers. So I trained as a ski instructor in Canada. And after a year in New Zealand, Japan and a year in Australia, I ended up launching a carpentry and joinery business in Niseko, Japan.
The ski town area is booming and had many English-speaking clients building holiday homes. A friend of mine has a ski school there too, so I was teaching skiing in winter and building in summer! After around 18 months I decided to return to the UK to be nearer my parents who had just had some bad news.
I loved everything about Japan. If I was going to live in the UK, I had to use my past adventures as inspiration. I started the company with a lifelong friend who was just finishing Architecture at university. We chose the name Takumi as we wanted the Japanese influence to inspire us. Takumi means handcraft or artisan. The symbol I used is the Kanji for Wood 木 – it reads "moku", or "Ki".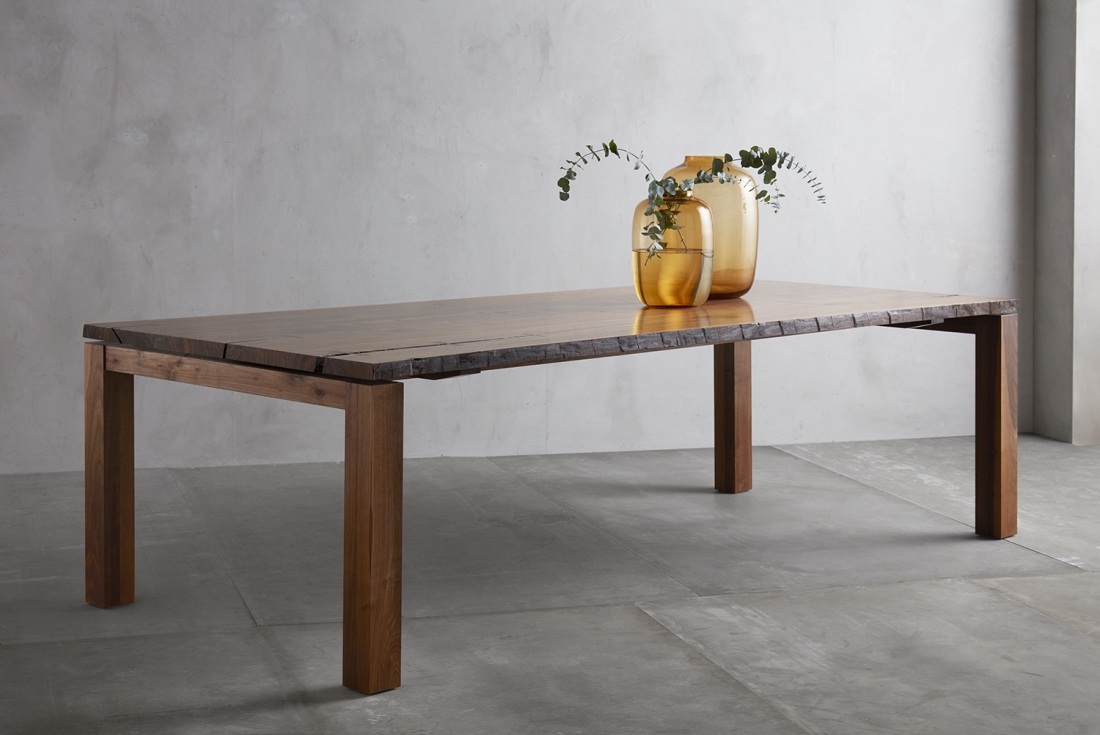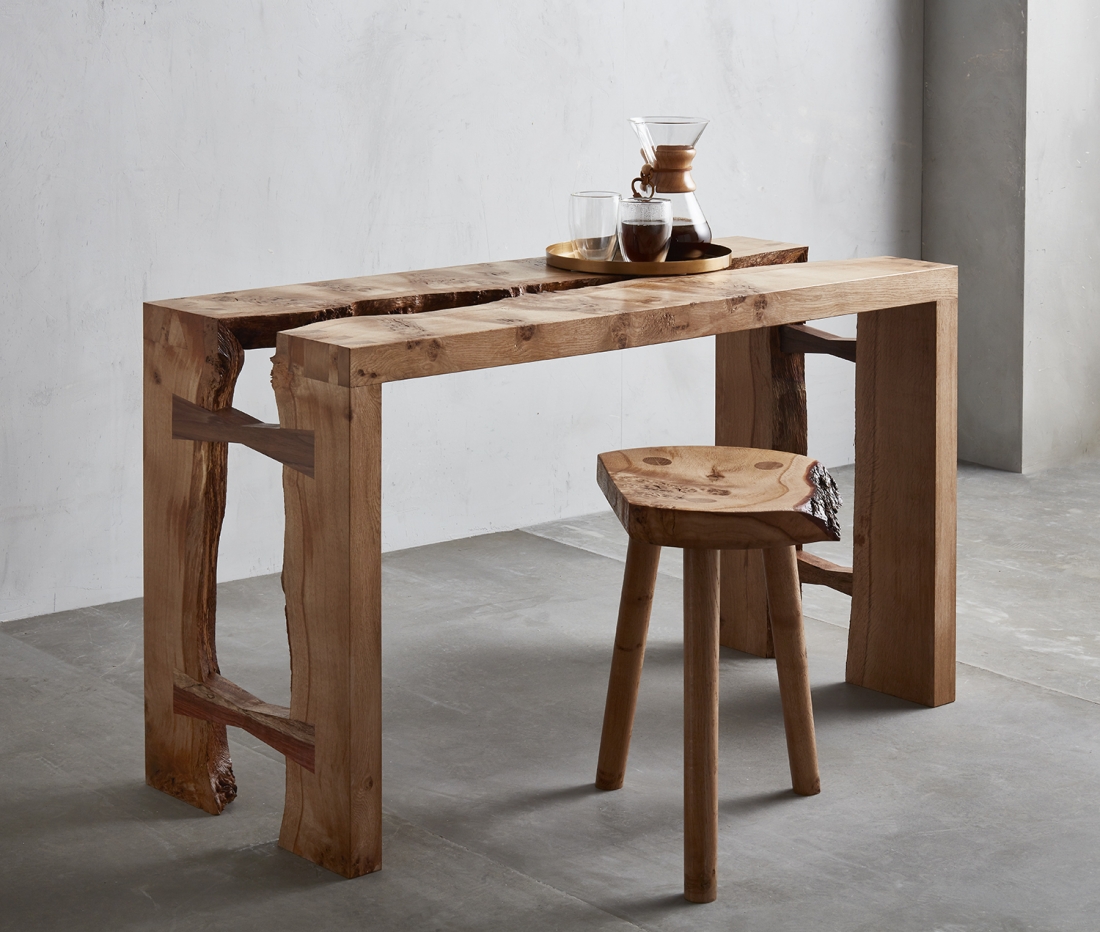 Japan has clearly had a huge influence on your work, hasn't it?
I definitely learned a lot about woodworking in Japan which was great, but my attitude towards work and life itself changed more than anything. Being grateful for customers and always treating them as an honoured guest. The attention to detail, being so humble, taking joy in helping others. These are all things I admired and would like to improve as I go. There is no time to say "that'll do".
Your pieces have a beautiful mix of form and colour, how do you go about choosing your materials?
To put it simply, I just go to the timber yard and buy some bits of wood that catch my eye. There is a bit more to it, like the way it's dried, the way it's sawn from tree to planks. These are very important aspects to ensure the longevity of the work produced. I have had some locally felled Oak, but usually, I source all the timber from the same FSC approved merchants over in Ripon.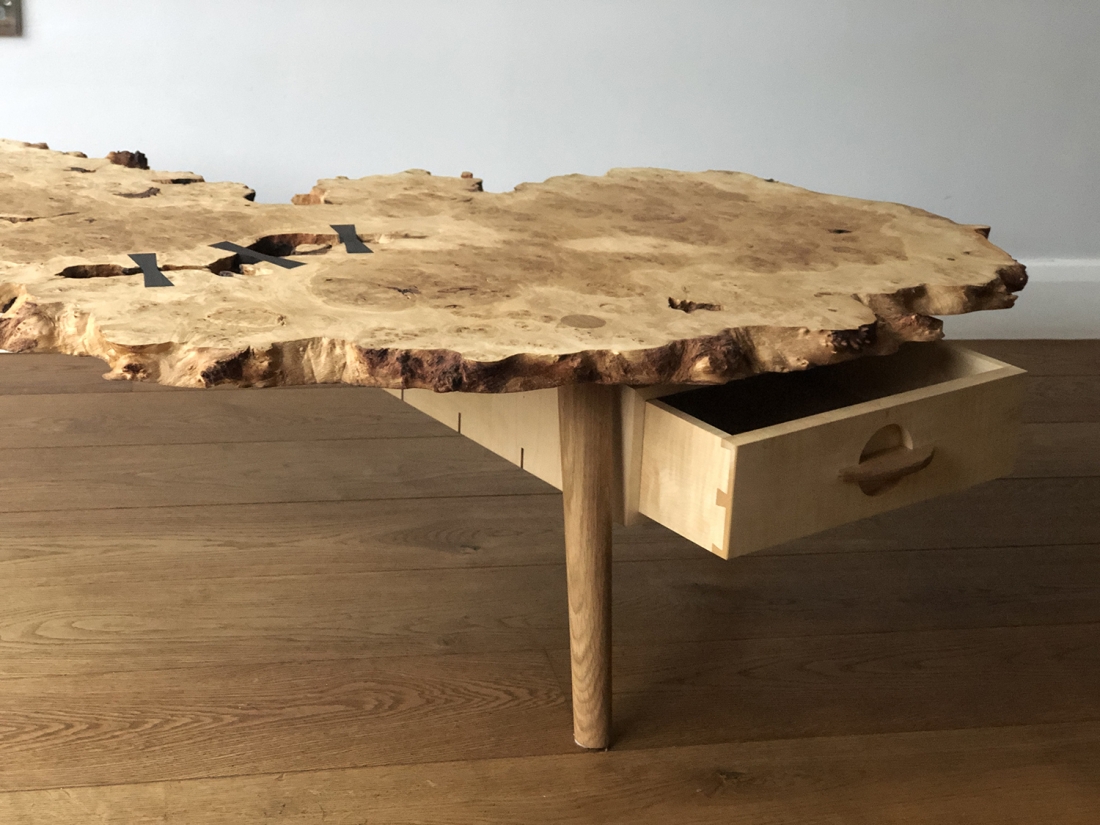 Outside of Japan, what other major influences do you draw upon?
I take a lot of inspiration from other woodworkers on Instagram. Obviously social media has its downsides but I do really enjoy seeing talented woodworkers sharing their processes.
When we met at Clerkenwell Design week, you had a lot of interest in your products, how's that developed?
Clerkenwell was my first trade show. I really enjoyed that and received lots of positive feedback. It was definitely the kickstart I needed. Since then I've been busy with commissions which I'm really grateful for. I will be attending Clerkenwell again in 2019.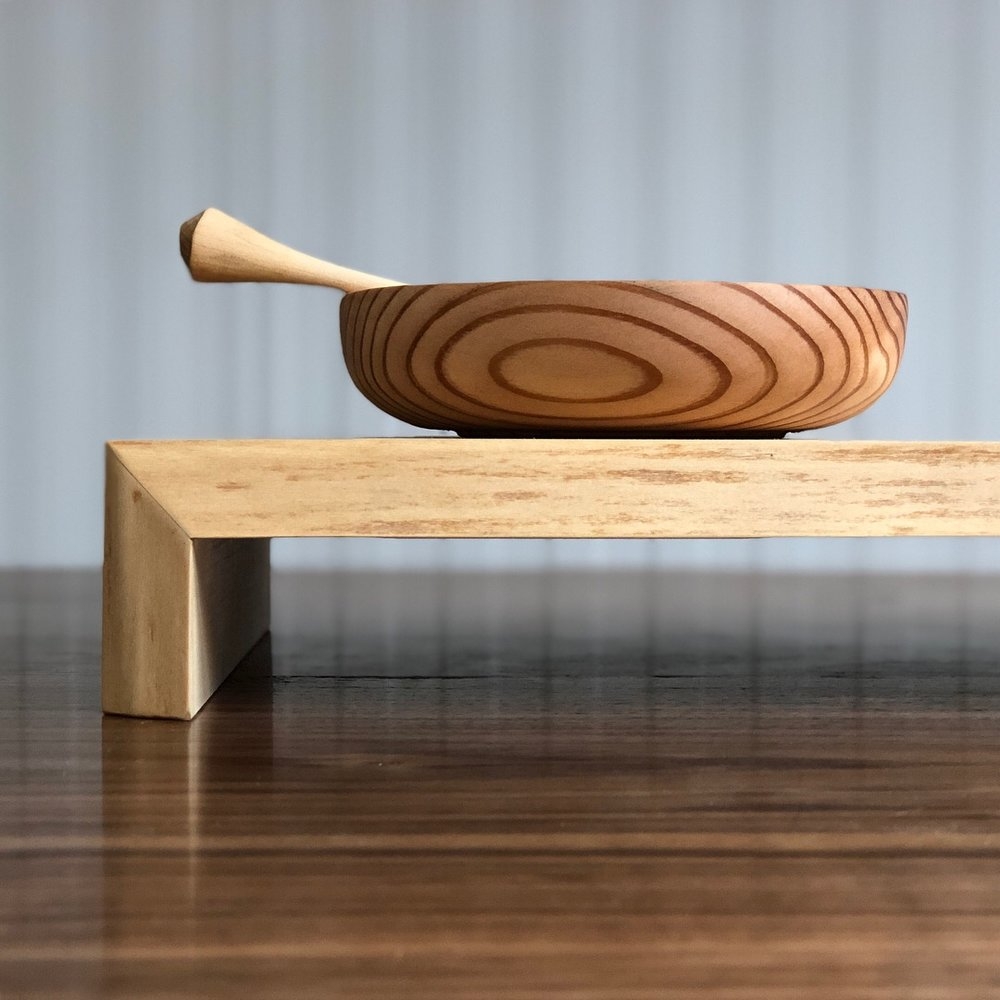 What creative direction are you taking your next collection in?
I'm a bit too busy with commisions at the moment to be thinking about that. Whether that's a good thing or not, I'm not sure. But it's all good experience. If I get the chance I'll be making one-off pieces for the showroom and I'm happy enough doing that.
What's next for you and Takumi?
At the moment, I'm working on opening a bit of a showroom in the workshop. I'm in the process of moving to a bigger space currently. I will continue to visit Japanese furniture makers and study. I'm really happy doing what I'm doing and as long as I have a bit of a waiting list I'll just keep on trying to improve in every piece.