Brodie Neill reimagines his award winning design, the Supernova trestle.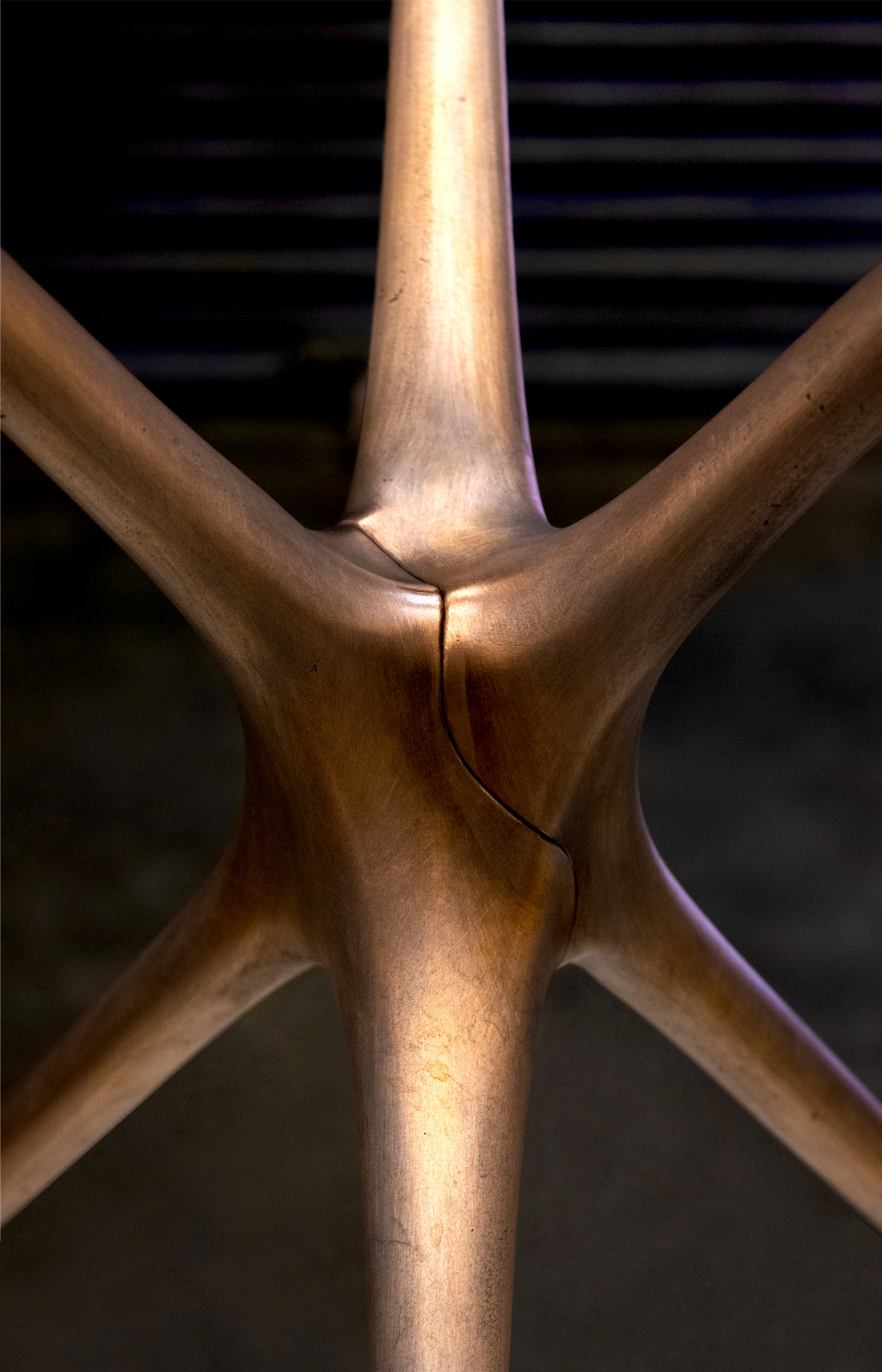 Brodie Neill reimagines his award winning design, the Supernova trestle. The new iteration is cast from recycled bronze alloy with a tinted tempered glass table top.
Originally launched in the debut collection in Milan 2013, featuring recycled aluminium trestles, the Supernova remains one of the intrinsic designs of the Made in Ratio collection.
Brodie Neill comments, "The evolution stemmed from a continued desire for material exploration as well as in response to the changing landscape of our homes. With many of us now working from home for the foreseeable future, there is a need for a flexible desk for the home-office environment. The Supernova Bronze is the contemporary rendition of the historic concept of a writing desk".
Much like its original counterpart, the Supernova Bronze is also cast in limited batches in a dedicated UK-based foundry specialising in recycled metals. The unique hand-patinated finish is custom designed for the Supernova castings and recycled bronze alloy. The dark bronze patina is matched with a dark tinted tabletop elevating the interaction of finely finished glass and metal.
Each Supernova trestle consists of two identical castings connected in a yin-yang position, with the starburst structure expanding from the central junction. This seemingly simple design is integral to both sustainability in the production process and versatility in use later in the home. The identical castings minimise tooling, waste, with the sand reformed into future Supernova castings, and material usage. The resulting sculptural trestles have a duality of orientation: vertically for a high desk or horizontally for a low coffee table – perfect practicality for the modern home.