Camille Walala to transform South Molton Street into open-air living room for LDF
With this year's instalment of London Design Festival just around the corner, plans for Camille Walala's second major public installation have been unveiled. Walala Lounge will transform an entire Mayfair street into a colourful, urban living room.
Commissioned by Grosvenor Britain & Ireland to "energise" South Molton Street in Mayfair, Camille decided to make a positive and practical contribution to the streetscape, addressing its lack of places to sit, rest and socialise.
A few steps from the cosmopolitan bustle of Oxford Street, South Molton is fully pedestrianised and lined with boutiques and cafés. However, despite being a sunny thoroughfare – popular among both Londoners and visitors alike – the 200m street has not – until now – offered the public a place to pause.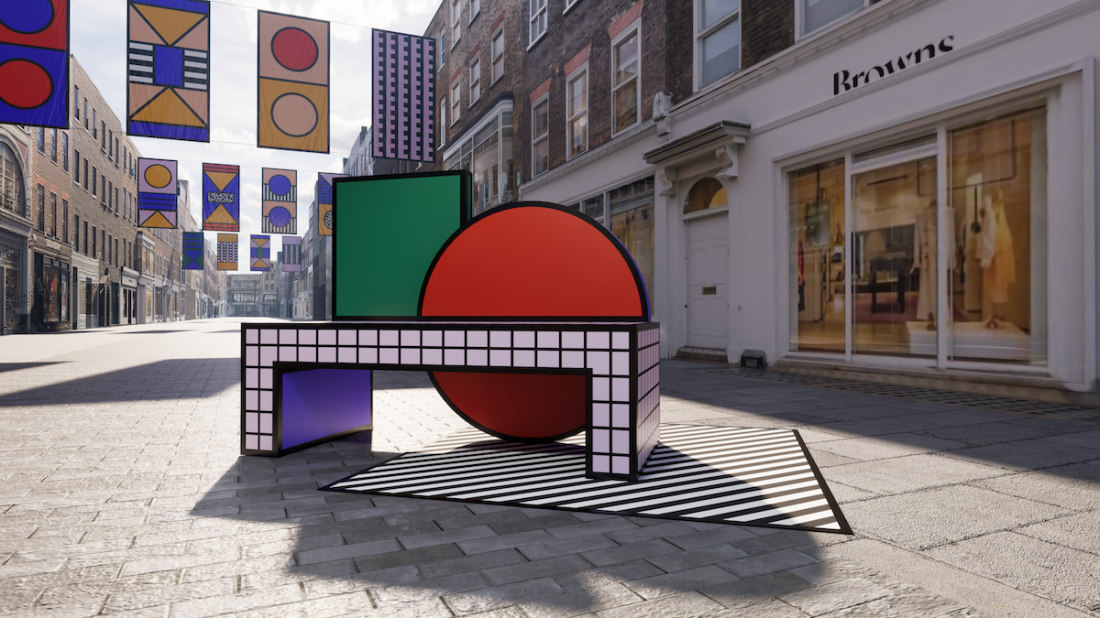 A long-standing advocate of urban design's capacity to inspire joy, Camille and her studio team, headed by creative producer Julia Jomaa, set out to create a family of street furniture that would both solve a practical problem and spark joy in the people passing through. The result is Walala Lounge, a set of 11 sculptural benches, planters, and a series of oversized flags that will be strung, bunting-style, from shopfront to shopfront.
Walala Lounge is designed to feel like an open-air urban living room, providing a place for people to come together, chat and relax. From 14 September onwards, the thousands of people who pass through the street each day will have something unexpected to look at – and to sit on. Camille's goal is to bring pleasure to public space while also meeting a site-specific functional need.
"I wanted to push myself by creating another style of public art to make people smile again. This time I have designed public benches, where people can feel at home, surrounded by plants and rugs. I want to create a place where people can gather, appreciate their surroundings and enjoy the city. I love the idea of bringing an element of fun to the street, weaving colour and joy into a city which is sometimes lacking in both." – Camille Walala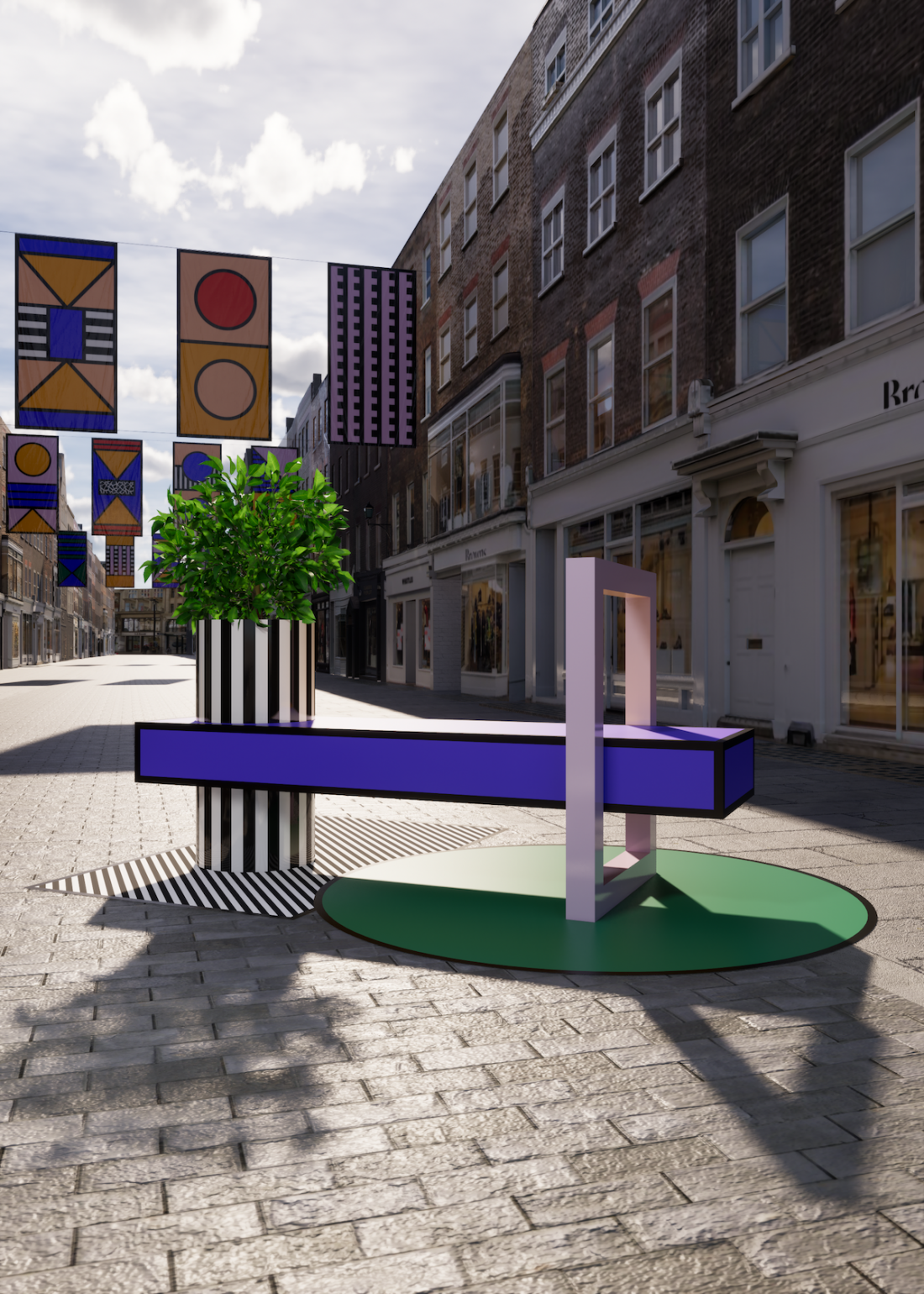 Driven by a mission to inject colour and playfulness into cityscapes, Walala Lounge is the latest project in a growing portfolio of work in the public realm. Through this ongoing series of urban interventions, Camille seeks to offer a counterbalance to the dreary and hectic momentum of city life, using art to give people a reason to smile, and as an incentive to find moments of interaction and connection.
Unlike many LDF installations, the Walala Lounge will stay in place long after the end of the festival, becoming a semi-permanent addition to Mayfair, and a lasting injection of colour and irrepressible joy into the commercial heart of Central London.