Can responsible design be desirable?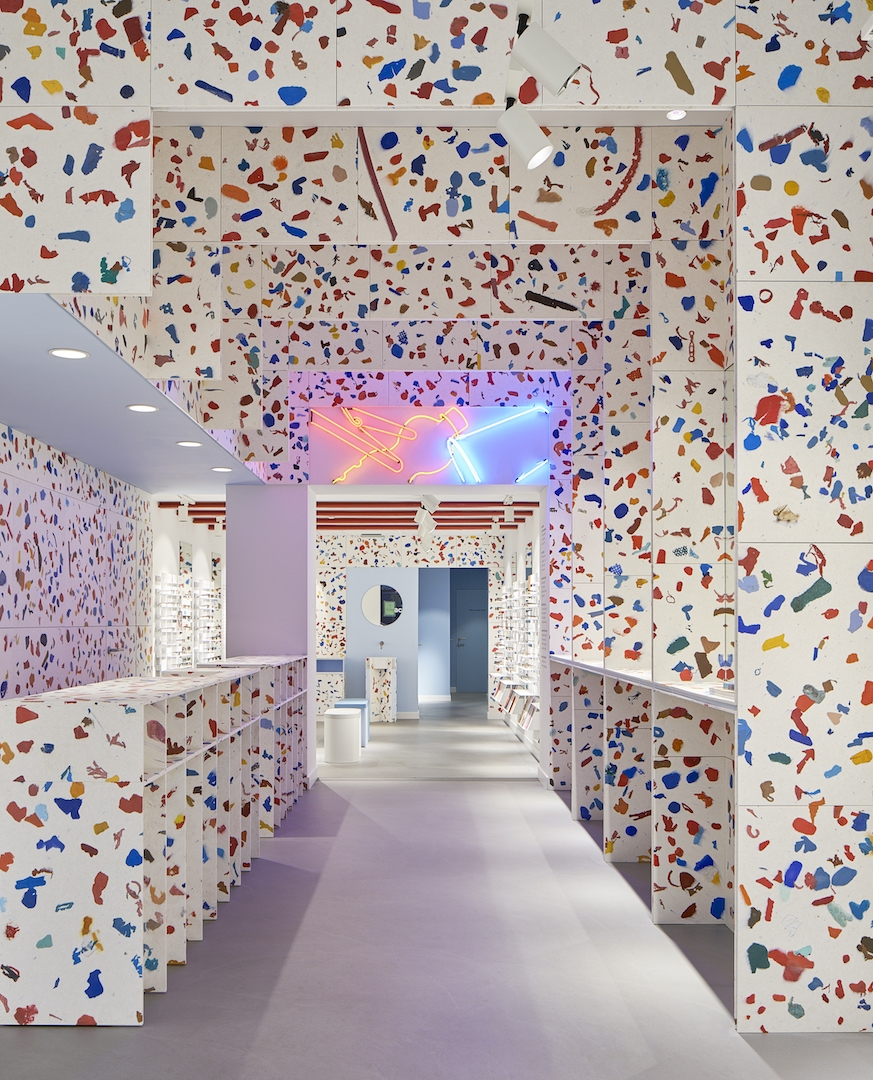 Amsterdam based eyewear brand has opened its very first store featuring a fully recycled interior. Fixated on achieving carbon neutrality by 2030, Ace & Tate took this approach for its second store in Antwerp as responsible retail design is a key priority for the company.
The new store interior follows suit with a unique feature, it's made of waste from the local Antwerp area. In collaboration with Rotterdam based designers Plasticiet, Ace & Tate sourced rubbish from the Antwerp area.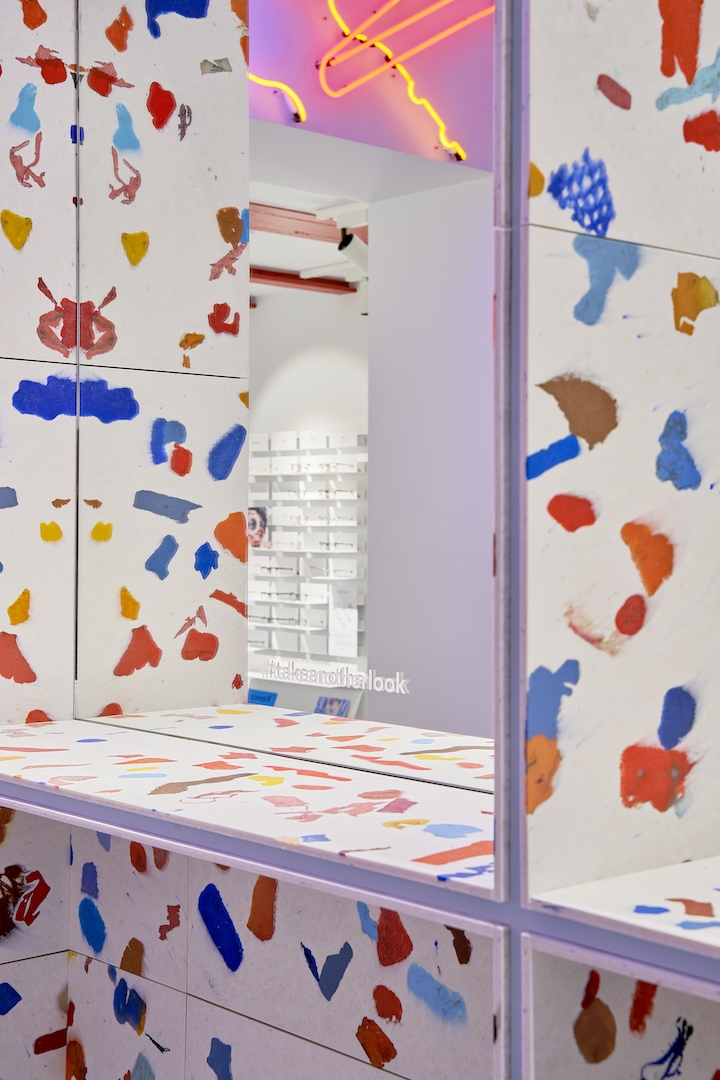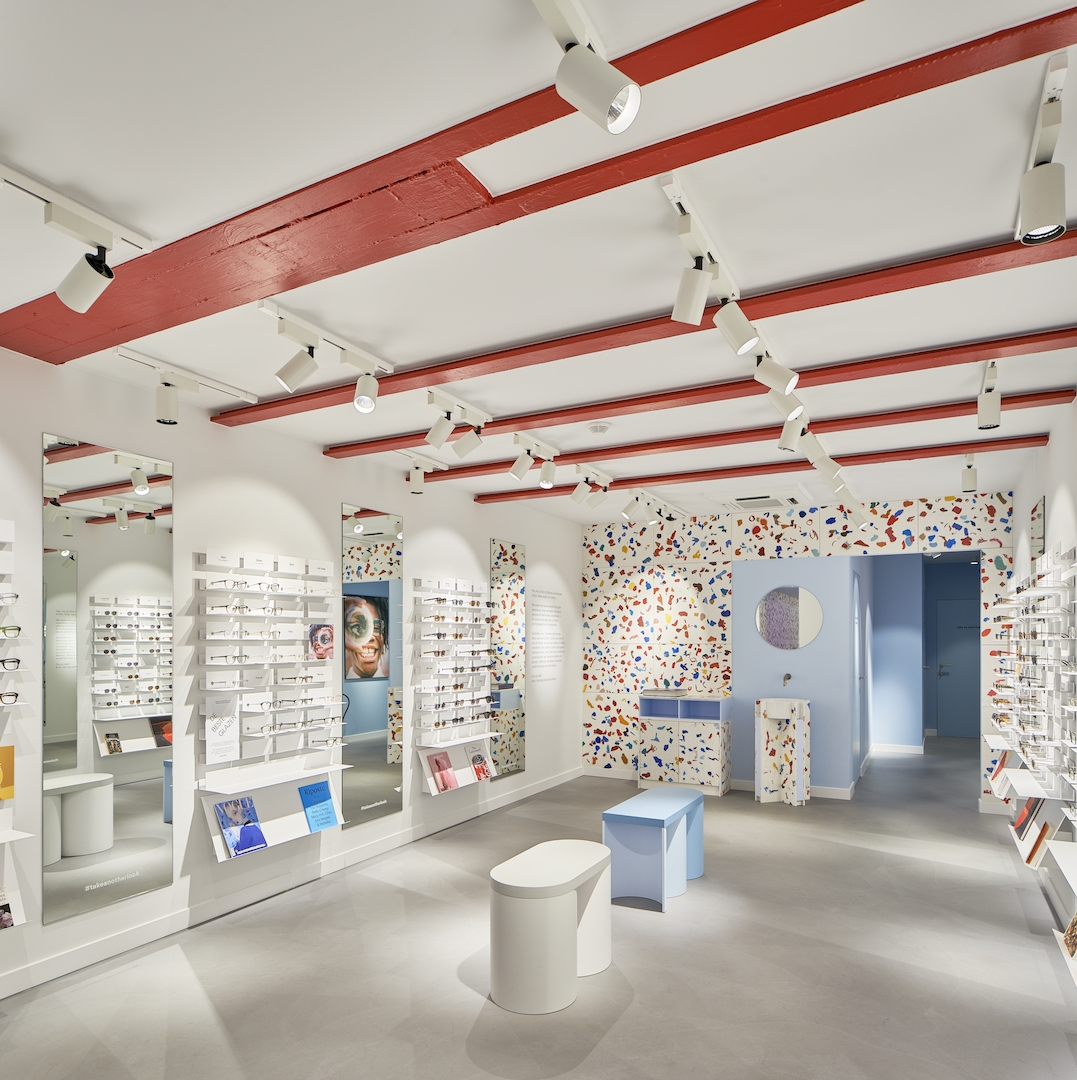 Combining all sorts of household odds and ends, a unique sheet material was created as the heart of the stores design. All the waste was sorted using infrared light by the rubbish collection company Suez, and then hand-picked by Plasticiet to achieve the desired colour combination. In order to create the look and feel of rich terrazzo they incorporated large segments of colour in the sheets.
It's our mission to stop the plastic waste stream and use it to create a building block for the future" - Plasticiet.
Tying the design together is the brand's signature neon lighting. A bold installation pays homage to everyday household objects such as plastic bottles that are the basis of the waste material used in the interior.
Ace & Tate is committed to growing a more sustainable business by taking action to reduce environmental impact in production, supply chain and company. Retail innovation is just one area in the company wide mission to become carbon neutral by 2030.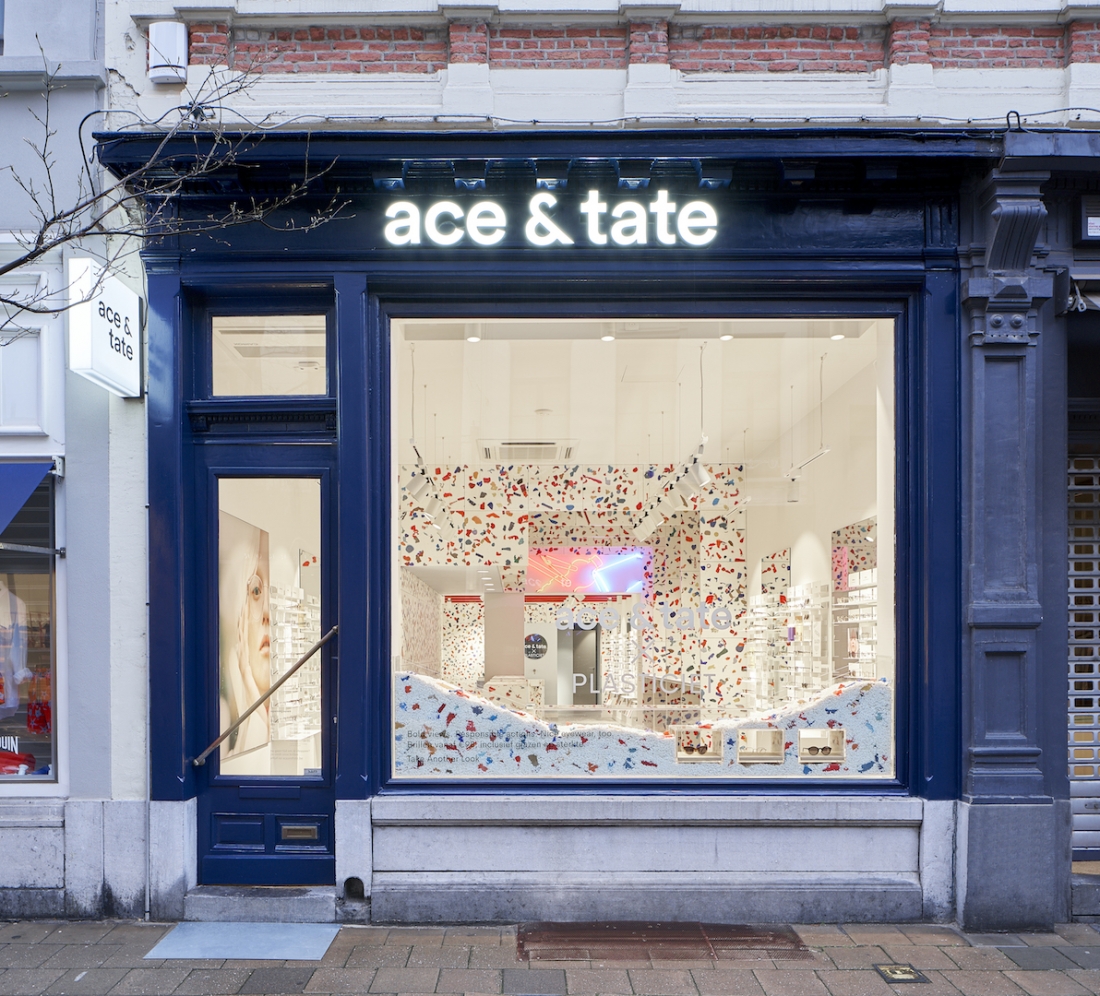 Over the last year Ace & Tate have grown rapidly, with over 50 stores in 10 European markets. Amidst such fast-paced expansion, responsible retail design has been an integral part of the brand's journey. This exploration began in Freiburg, Germany with a collaboration with Dutch designer Boris de Beijer, who repurposed leftover acetate into fully recycled visual merchandising blocks.
In 2019 Ace & Tate opened its doors in Zurich, Switzerland. This location marked the first partnership with Rotterdam based company Plasticiet to create 100% recycled plastic countertops. Ace & Tate's newest store in Antwerp is the second project that the two companies have collaborated on, with the intent to advance sustainable innovation in retail design.
Learn more about Ace & Tate.