Capturing the urban landscape in three-dimensional form with Chisel & Mouse.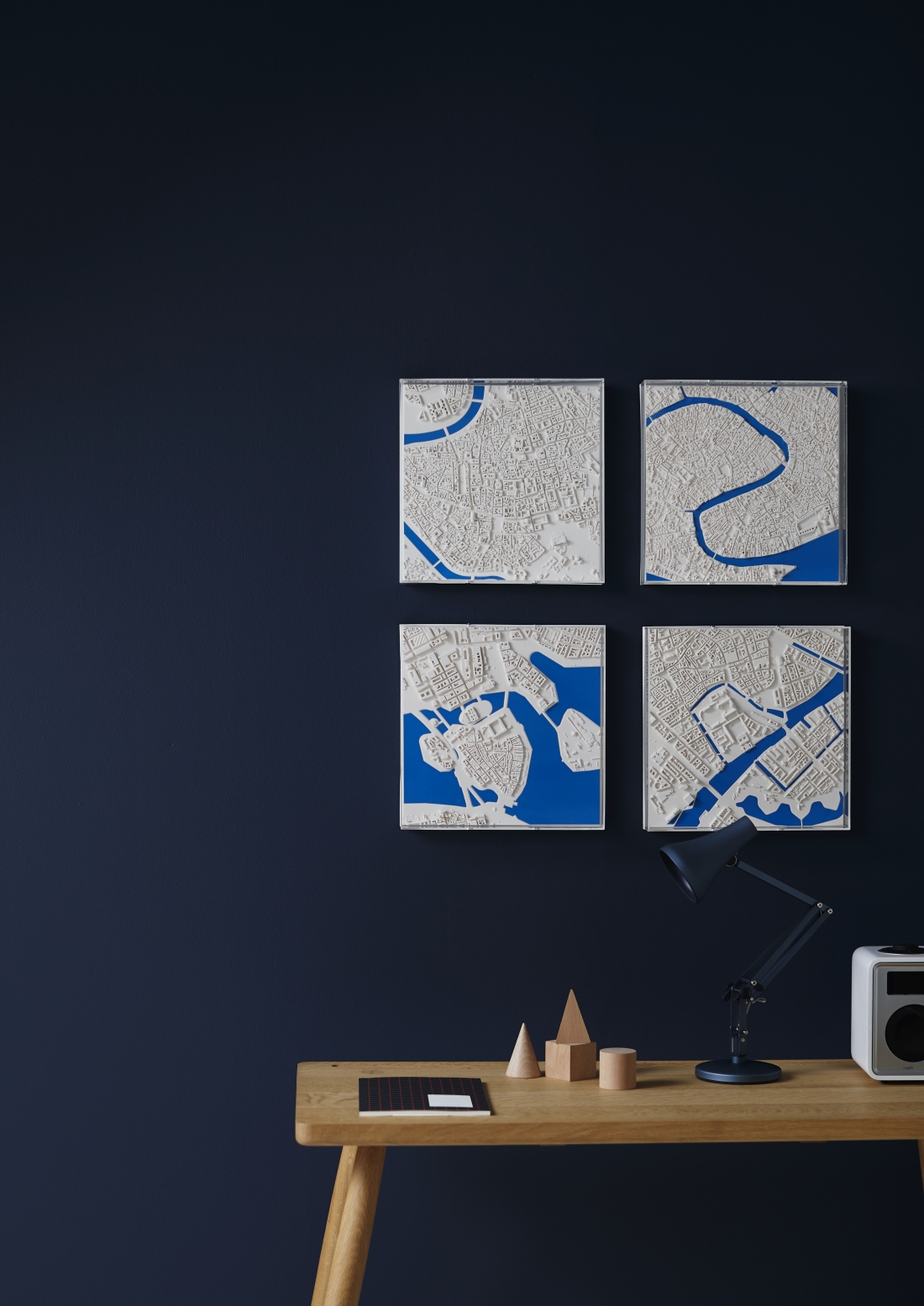 From ground level to aerial views, every city has a unique visual identity. A city's physical features, architecture, landmarks, roads, parks, waterways, and bridges combine to provide a picture: a distinguishable cityscape. 
For Chisel & Mouse, cities are a model makers goldmine, offering a fascinating opportunity to explore and capture the urban landscape in three-dimensional form. With its series of original cityscapes, Chisel & Mouse are crafting an artistic representation of the physical geography of a city, reproducing its landscape in faithful detail.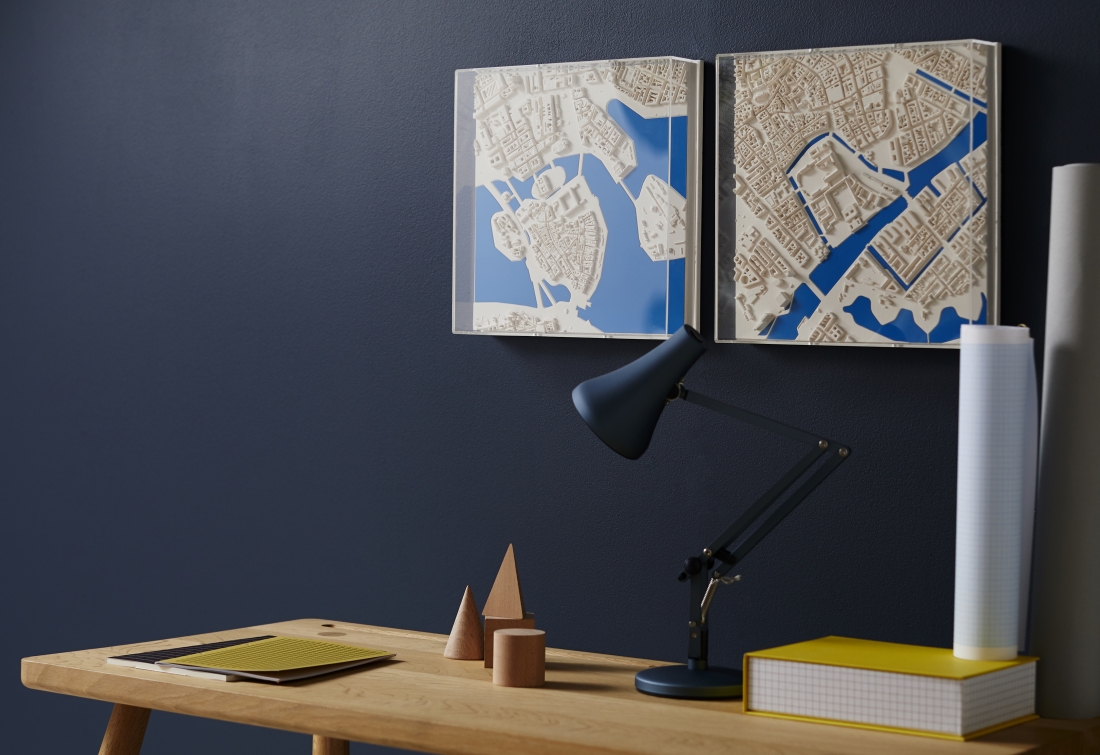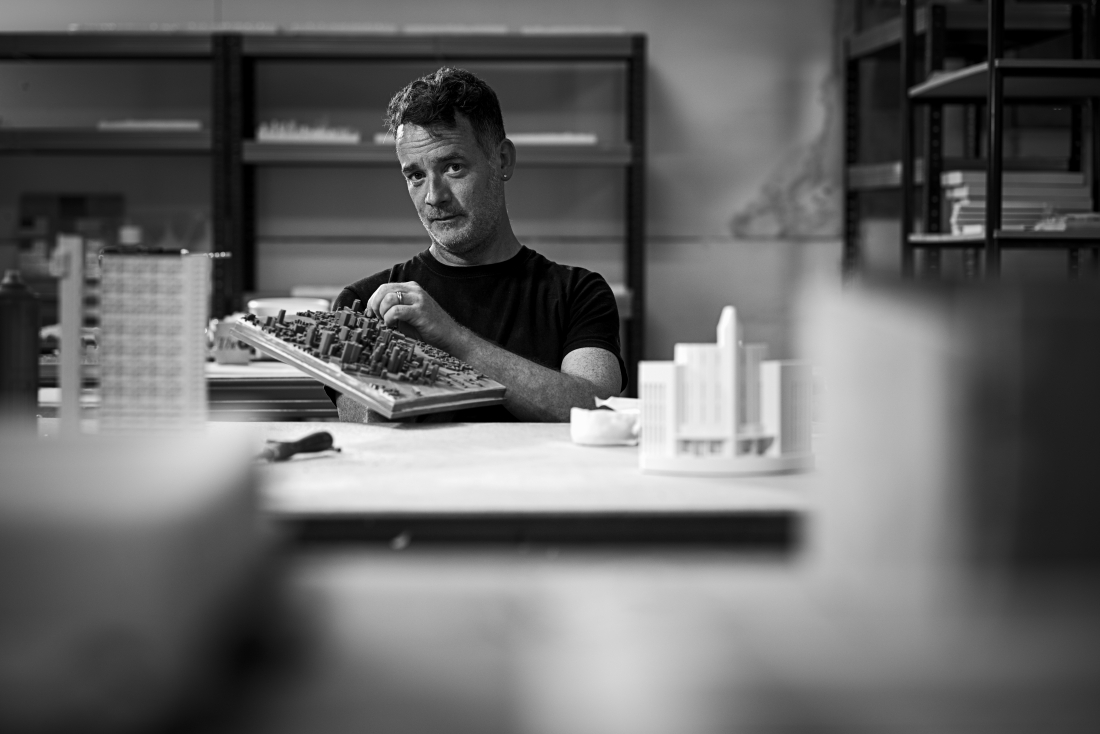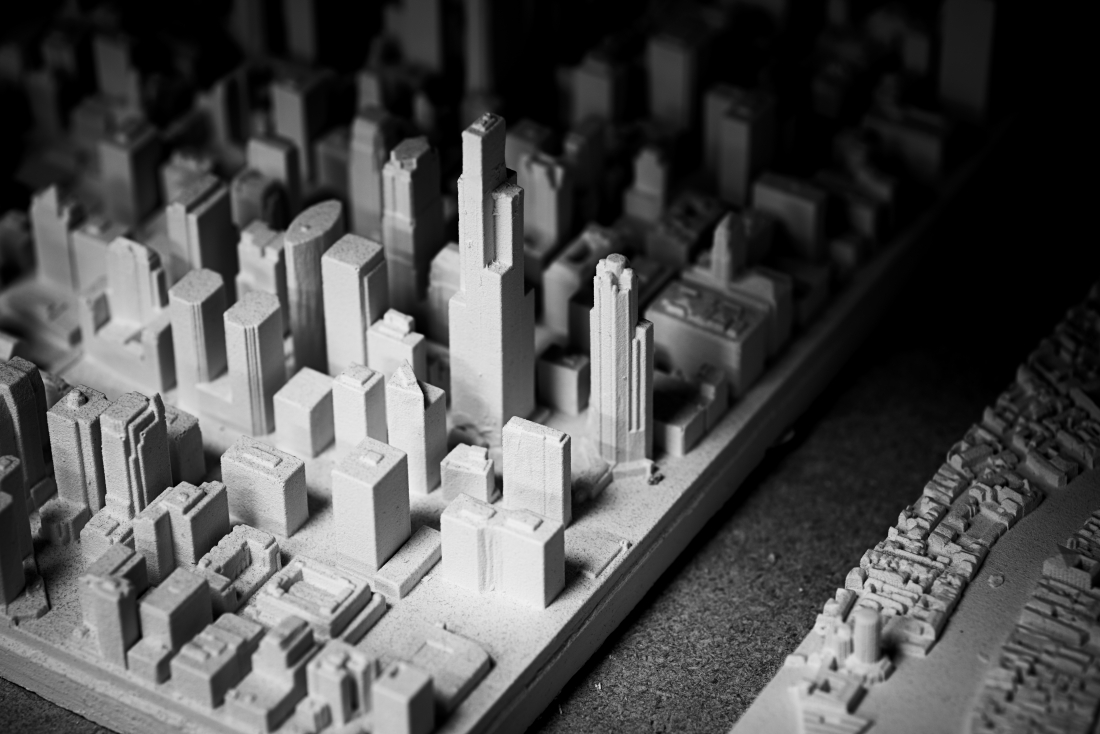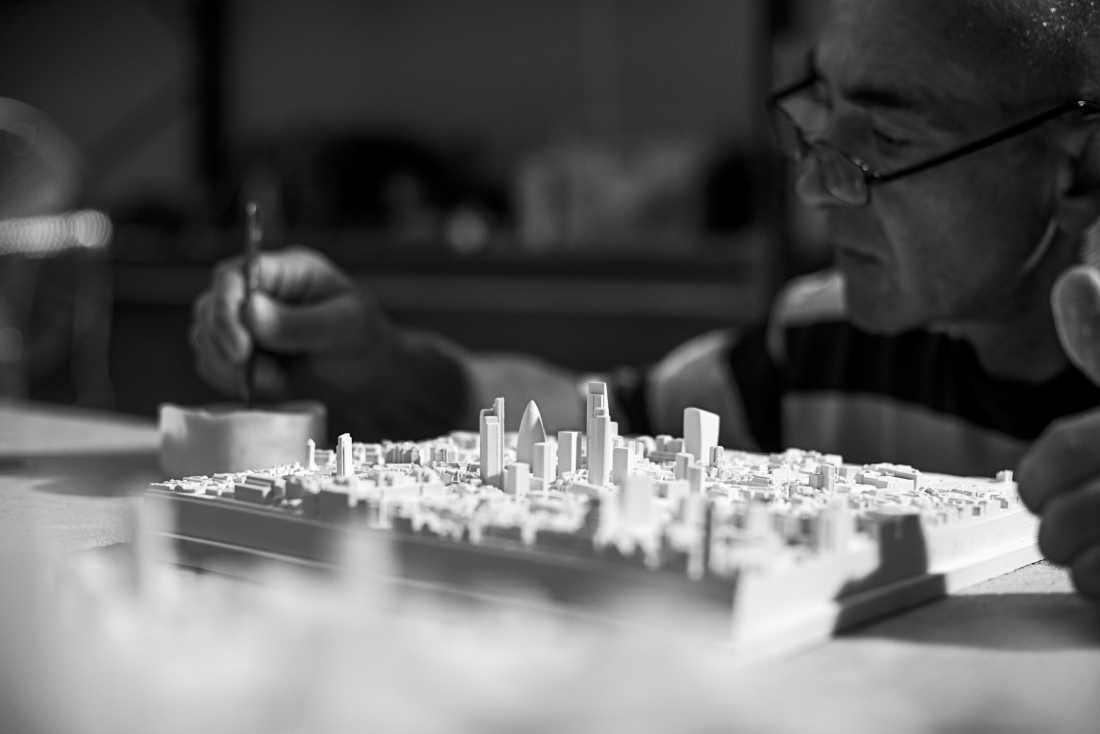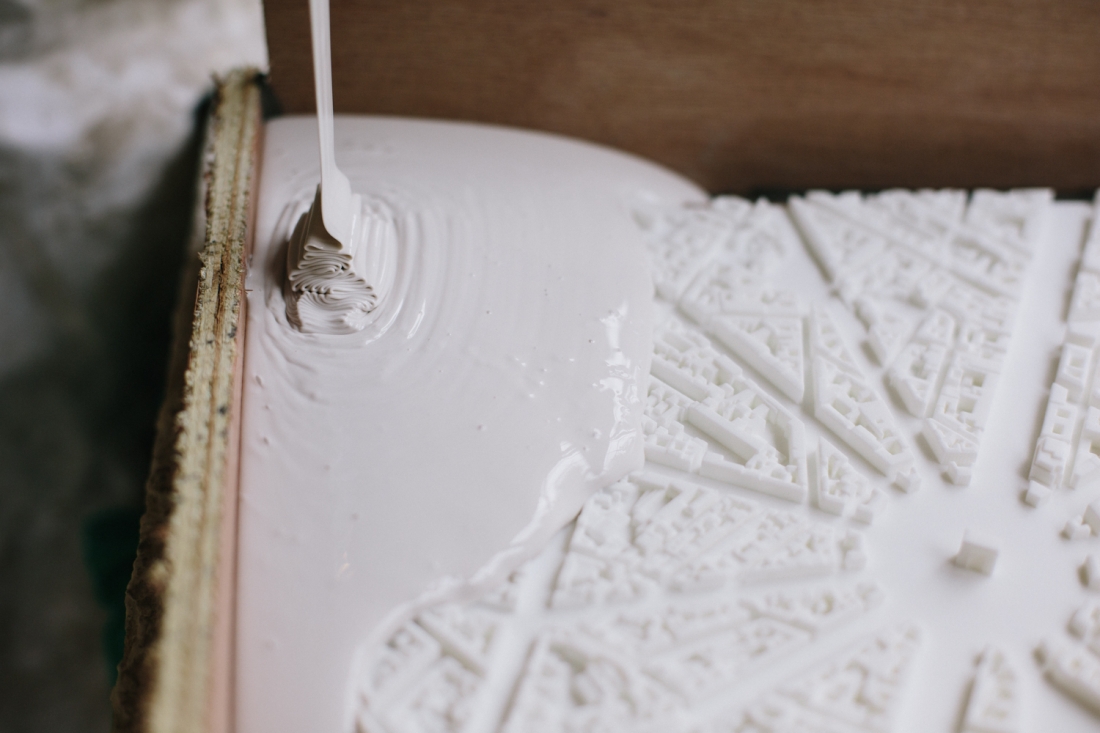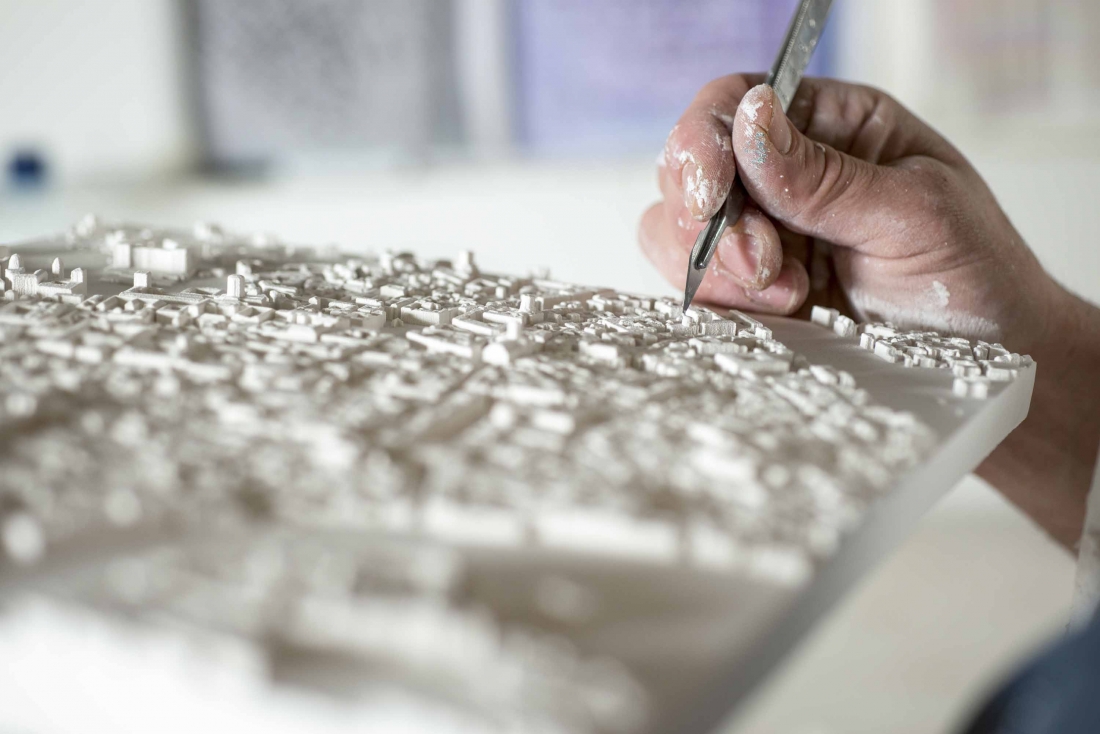 Chisel & Mouse proprietors, Robert and Gavin Paisley have been casting and handcrafting exact physical representations of architectural landmarks and cityscapes since 2011. With their finely honed model making skills, every piece of work is made with meticulous attention to detail, and the results are truly pleasing.
To produce its cityscapes, Chisel & Mouse use satellite data to create a digital model. With this model, a 3D printed version of the built environment is made; combined with traditional moulding and plaster casting, the digital–handmade cityscape is crafted. Accurate to the nearest metre, cityscapes are scaled at 1:5000 and capture an area of 1.5 km x 1.5 km.
In its Blue River Series, which has the addition of a brilliant blue hue to highlight each city's waterways, Chisel & Mouse have made thirteen precise cityscape models to date. These include Amsterdam, Berlin, Boston, Chicago, Copenhagen, London, New York, Rome, Stockholm, and Venice. Each model measures 30 cm x 30 cm and is enclosed in a removable perspex frame.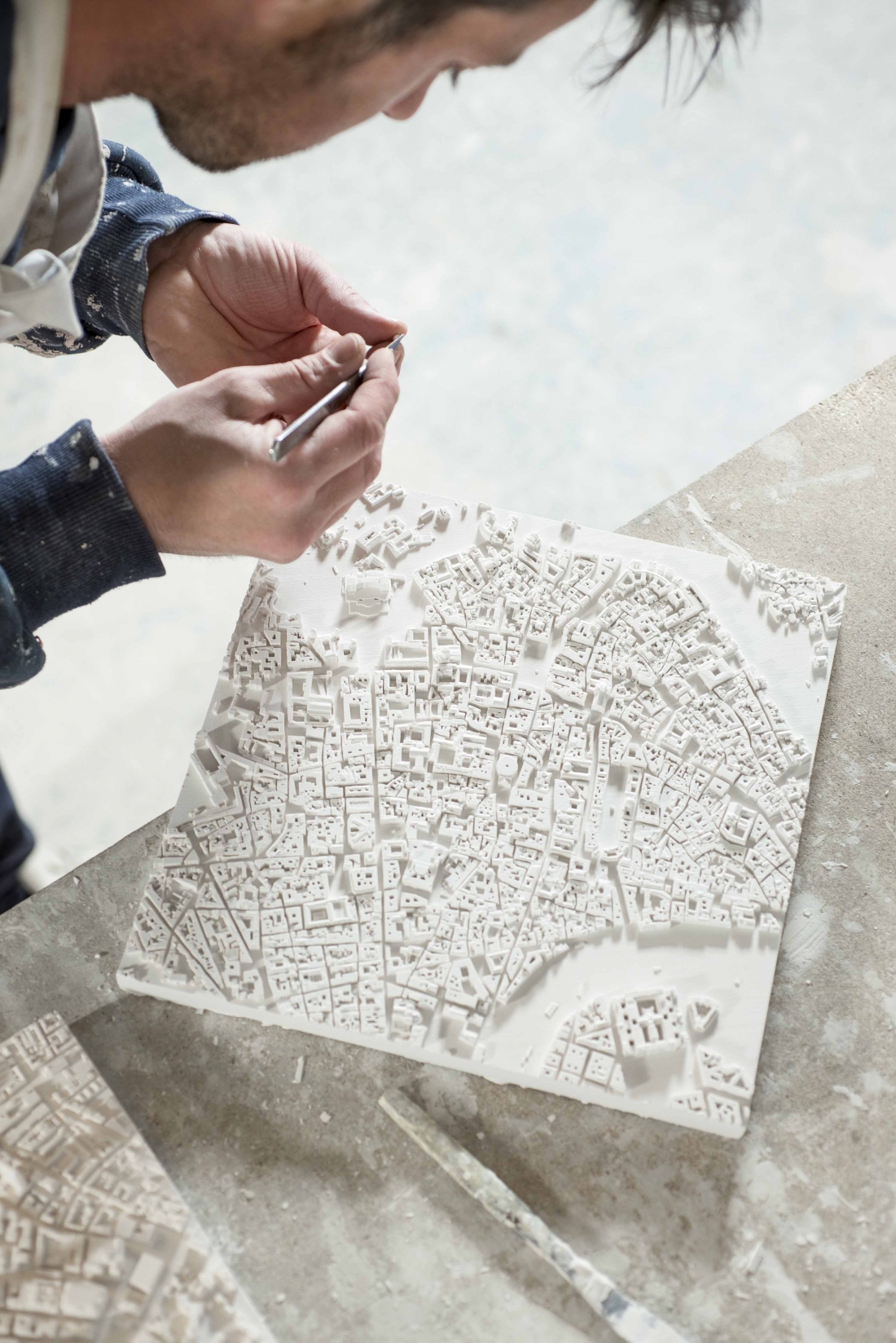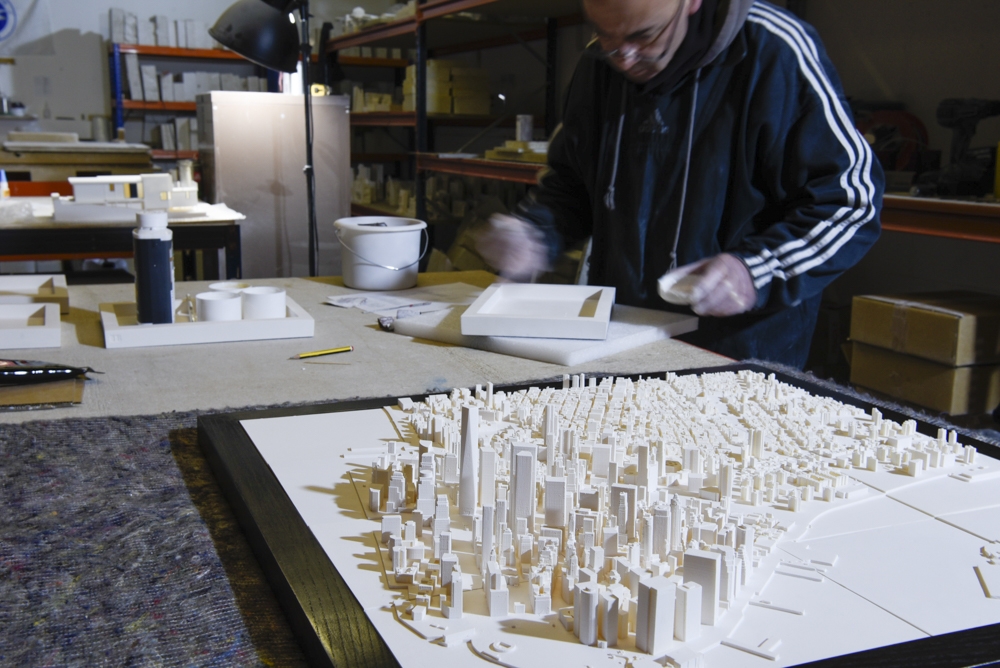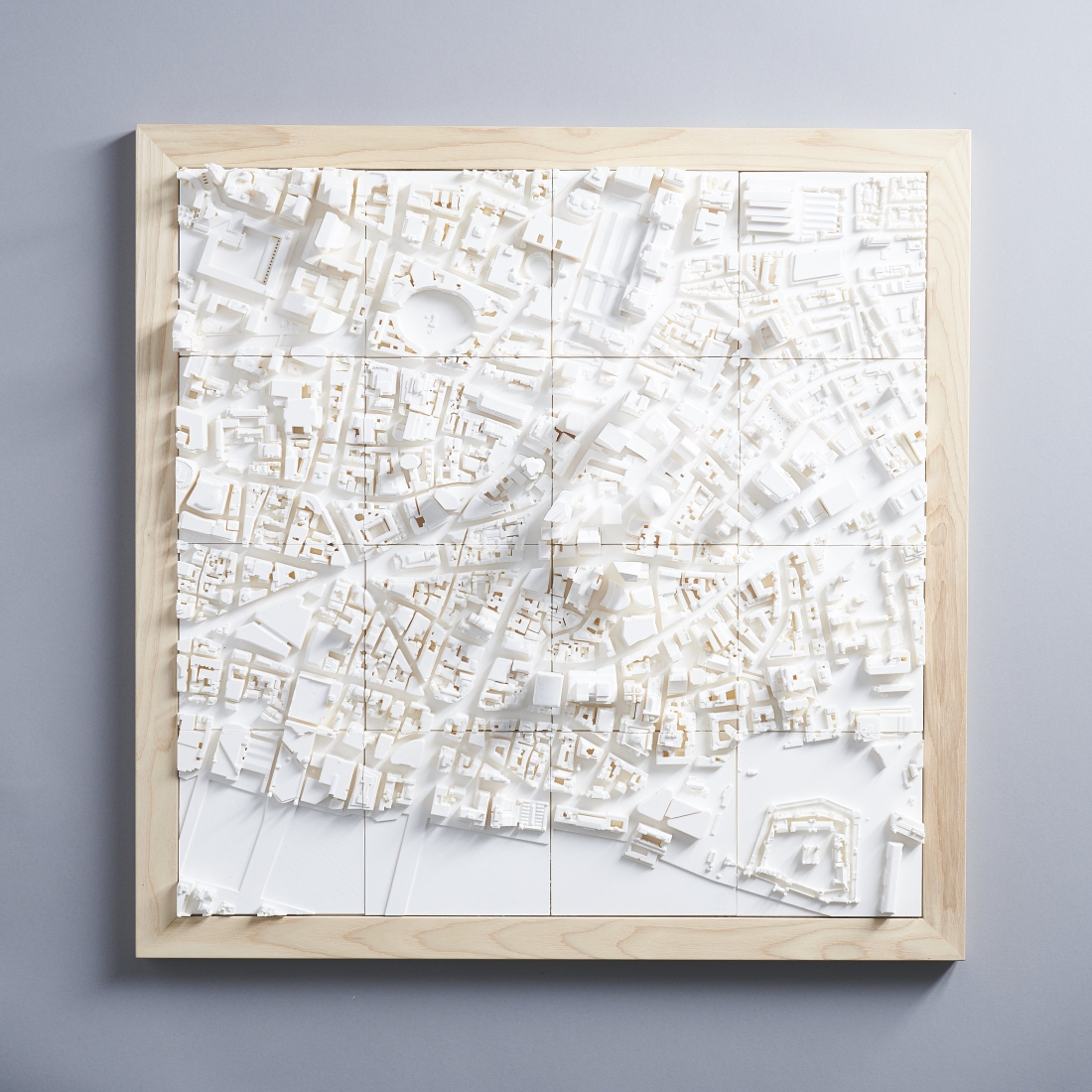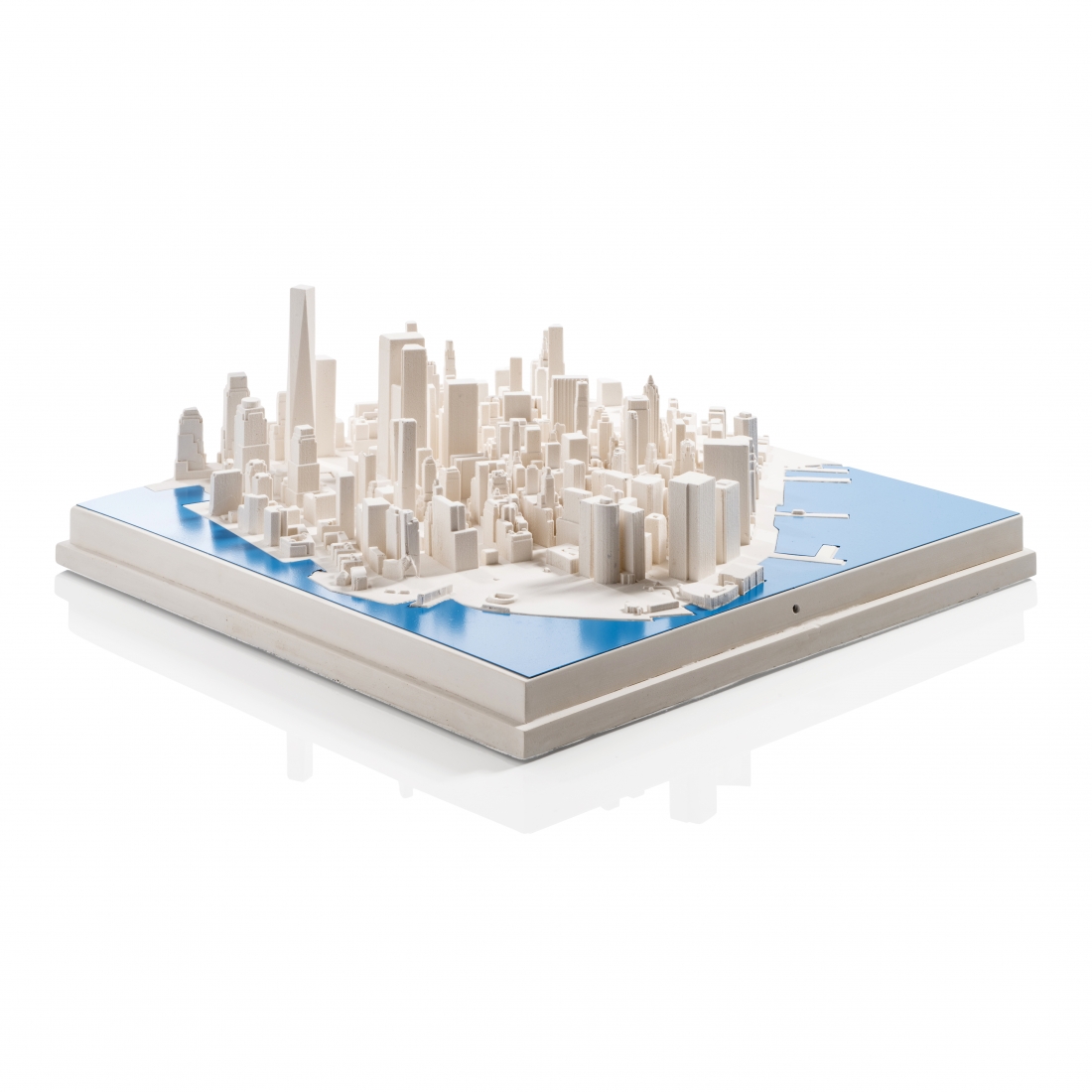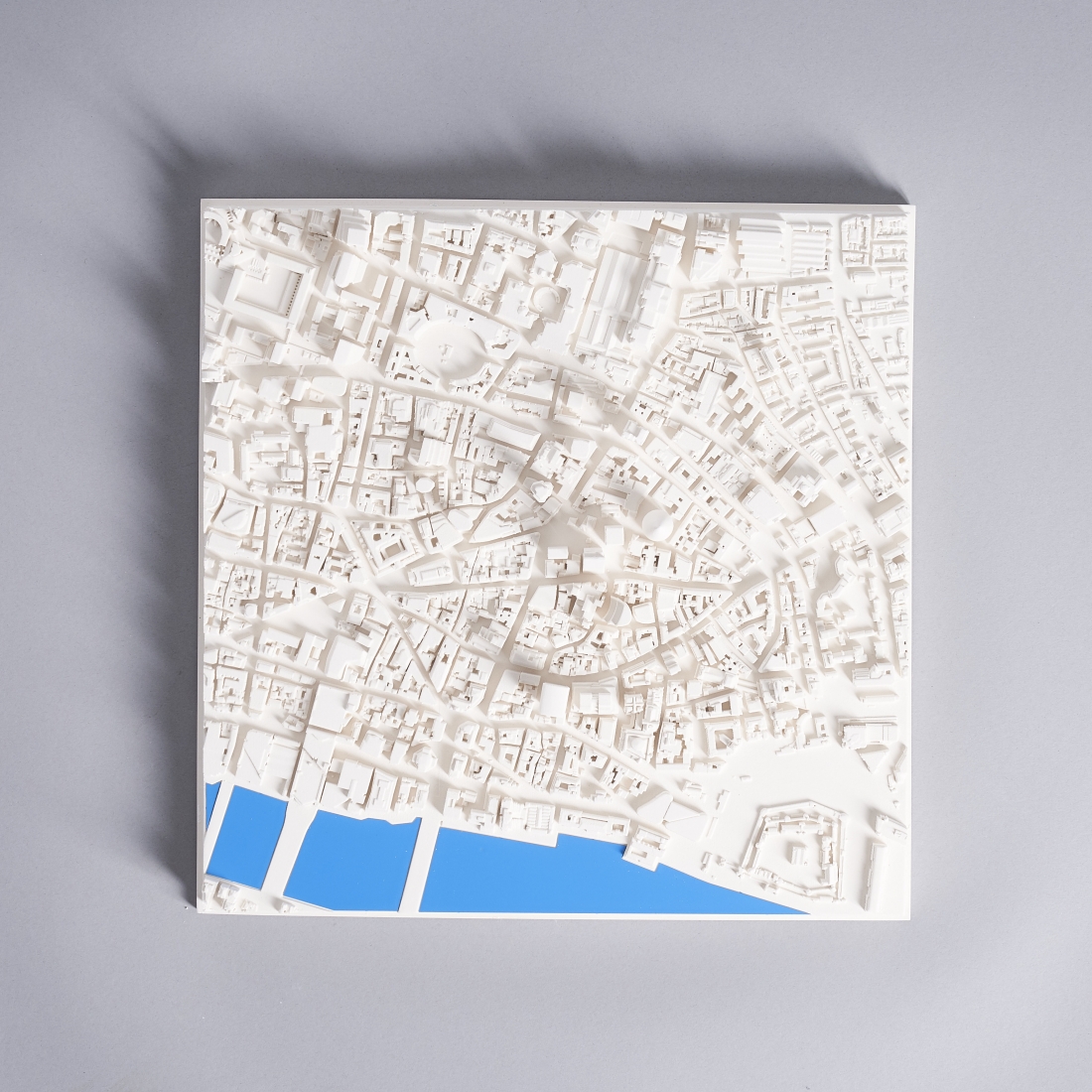 Together with the cityscape collections, Chisel & Mouse provides a bespoke model making service. With the brand's punctilious approach, skilled craftsmanship, and architectural insights, bespoke cityscapes can be made using satellite data, architect's drawings, photos, and sketches.
All cityscapes can be wall-mounted and displayed on a tabletop or desk. 
Discover more about Chisel & Mouse.