Ceramic renaissance in architecture showcased in new exhibition.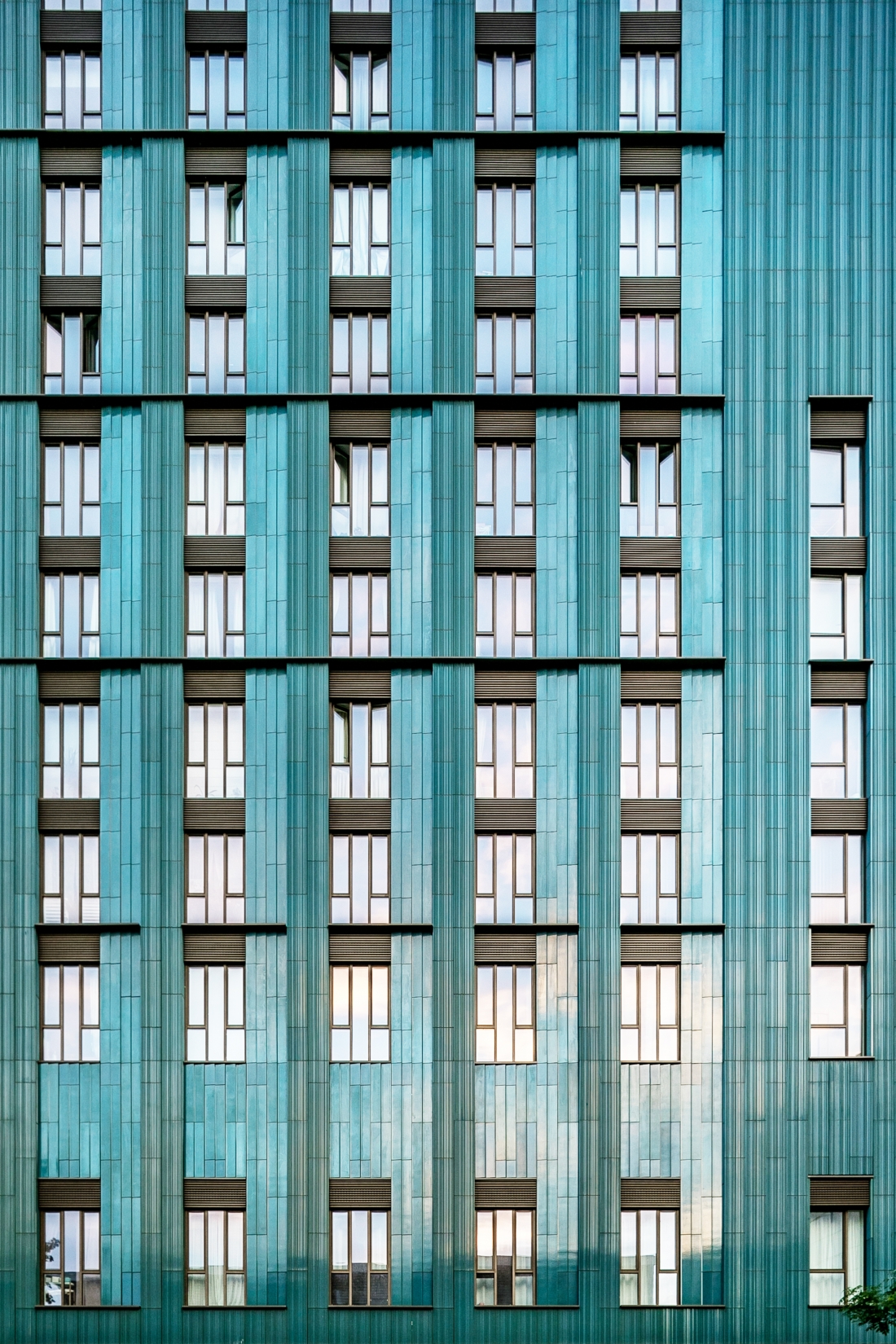 Ceramics are as old as civilisation itself and this autumn the Building Centre will explore the unsung role they play in contemporary architecture.
'Hand Held to Super Scale' will tell the story of ceramics in architecture, showcasing ground-breaking projects with collaborations between architects, artists and makers.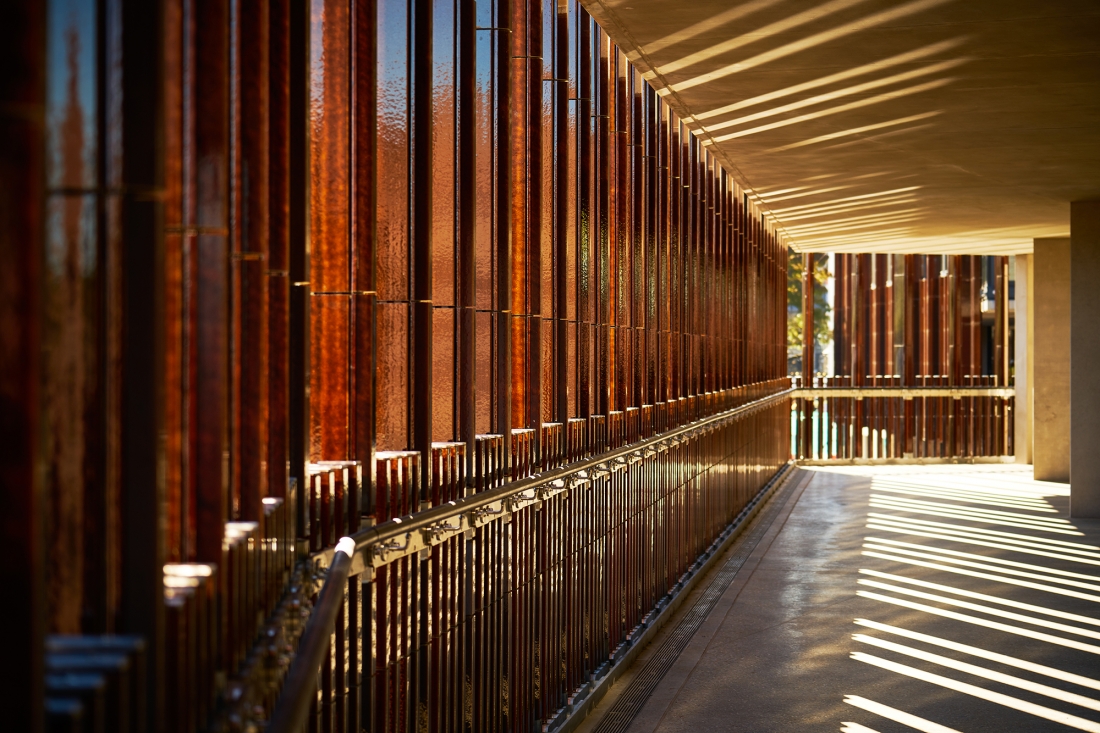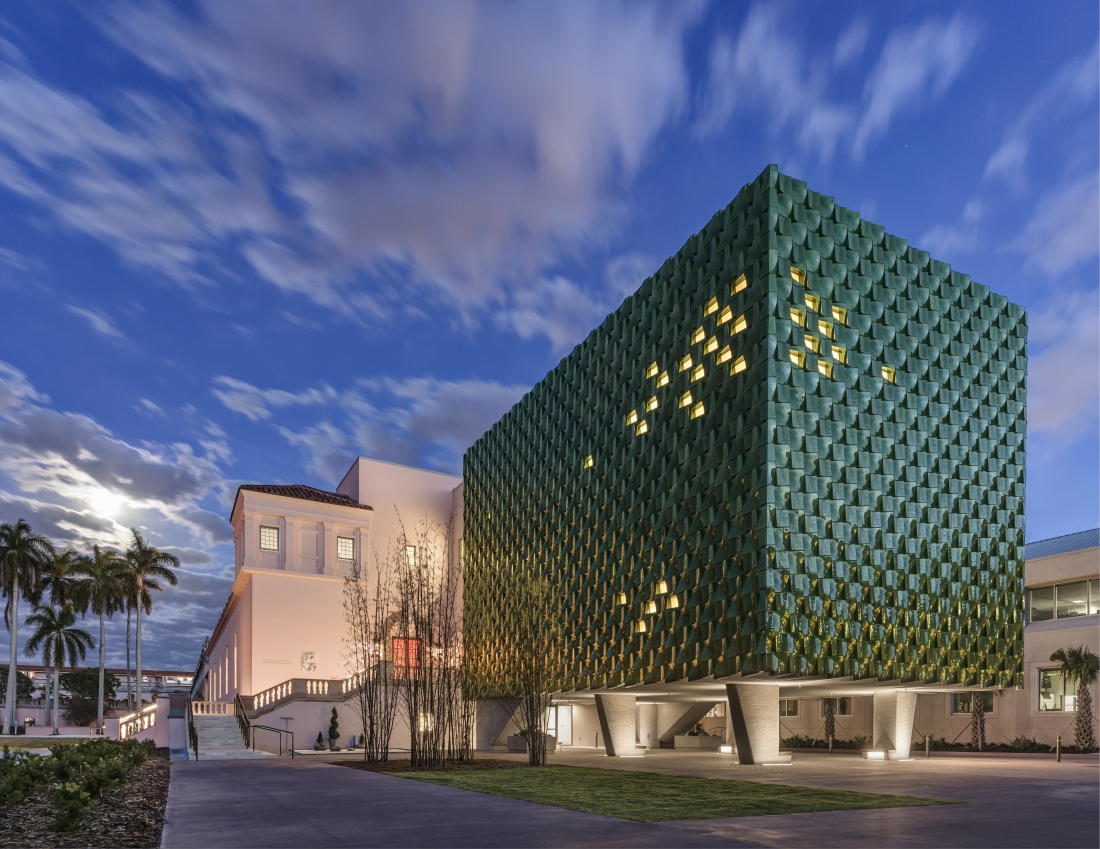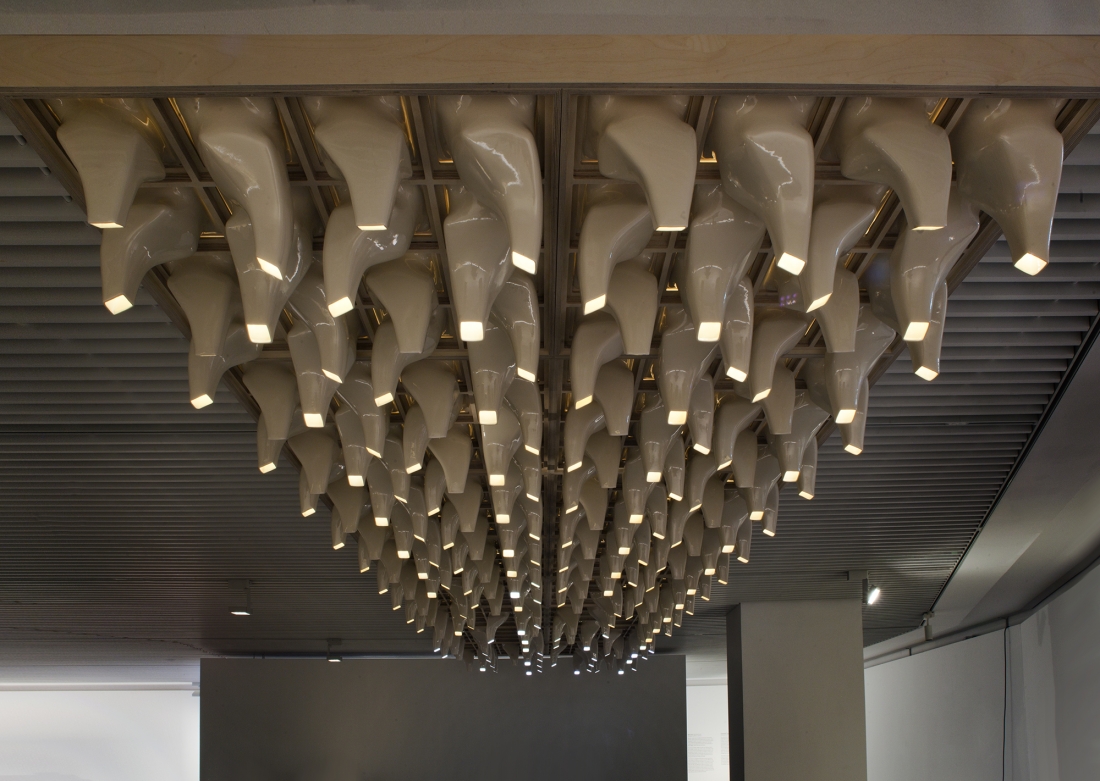 The exhibition explores a close connection between hand-held ceramic objects and large-scale urban interventions – from the glazed household items that inspire whole building facades to the manufacturers using scaled-up processes familiar to studio potters. Both traditional production methods and innovative technology are equally embraced in the show, with hand-crafted pieces sitting alongside mass ceramic production and robotic technology.
The practices and artists represented will range from established figures such as Eric Parry Architects, Richard Deacon and Jamie Fobert to more emerging talents like the Turner Prize-winning Assemble and the Stirling Prize-nominated Feilden Fowles.
Curated by the Building Centre and Fettle Studio, a ceramic studio led by architect Lydia Johnson, the exhibition and associated public programme will focus on the range of scales that ceramics is employed in the built environment; from hand-held objects to urban interventions. '​Hand Held to Super Scale'​ will bring together designers, artists, ceramicists, manufacturers and small-scale makers to show how contemporary ceramics are helping to create inspiring spaces. The project will explore the production of ceramics and create a 'tactile glossary' so that visitors can learn about the myriad of different terms in the industry through sight and touch, which is an important way to understand the power of the material.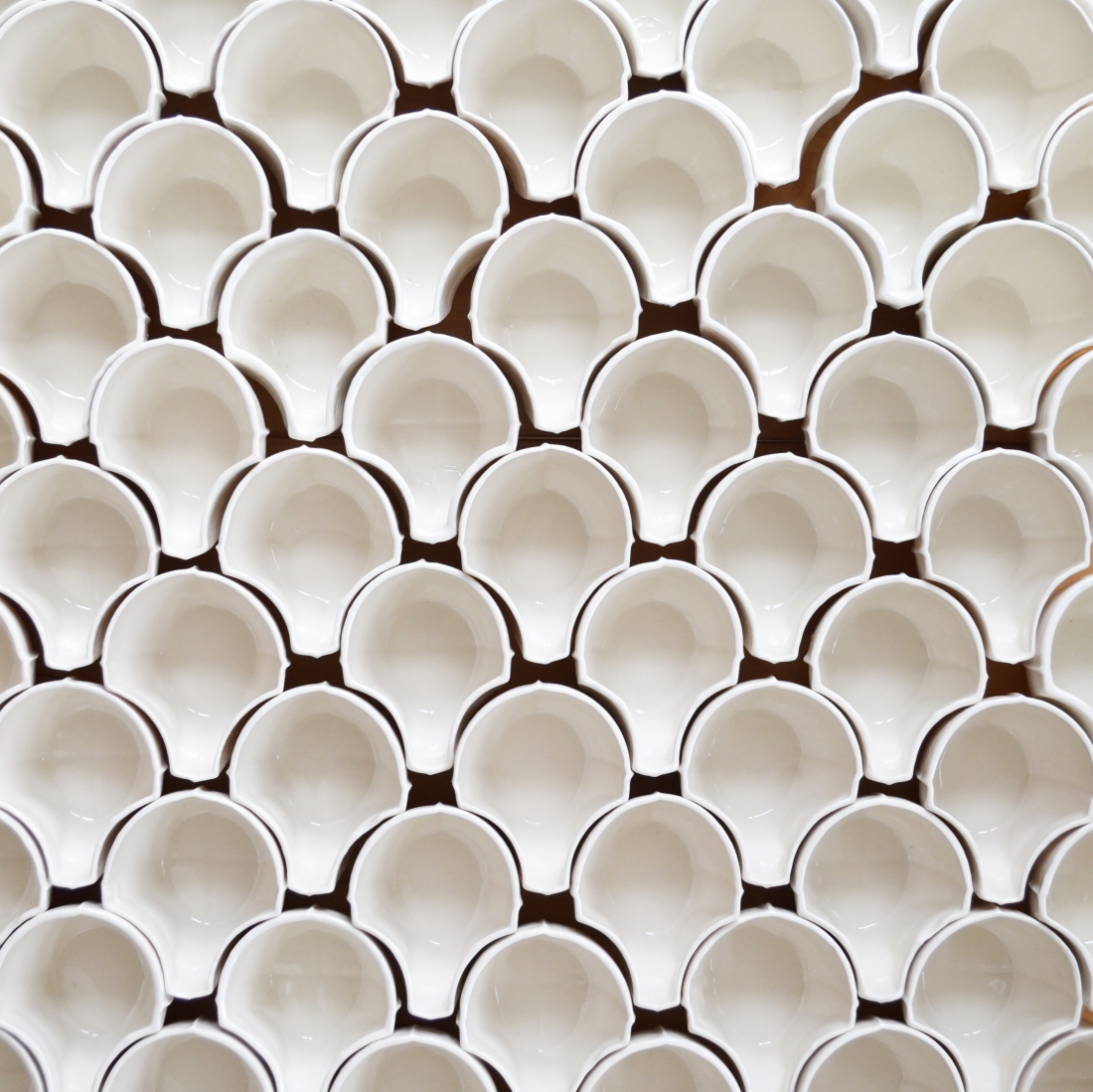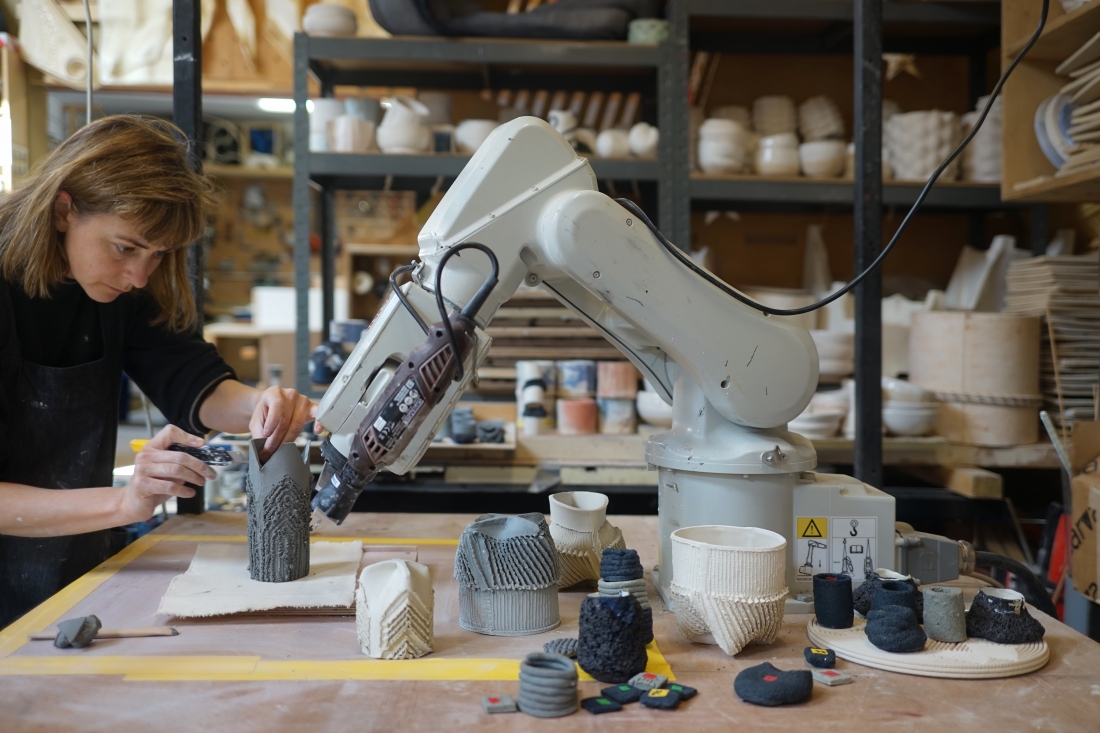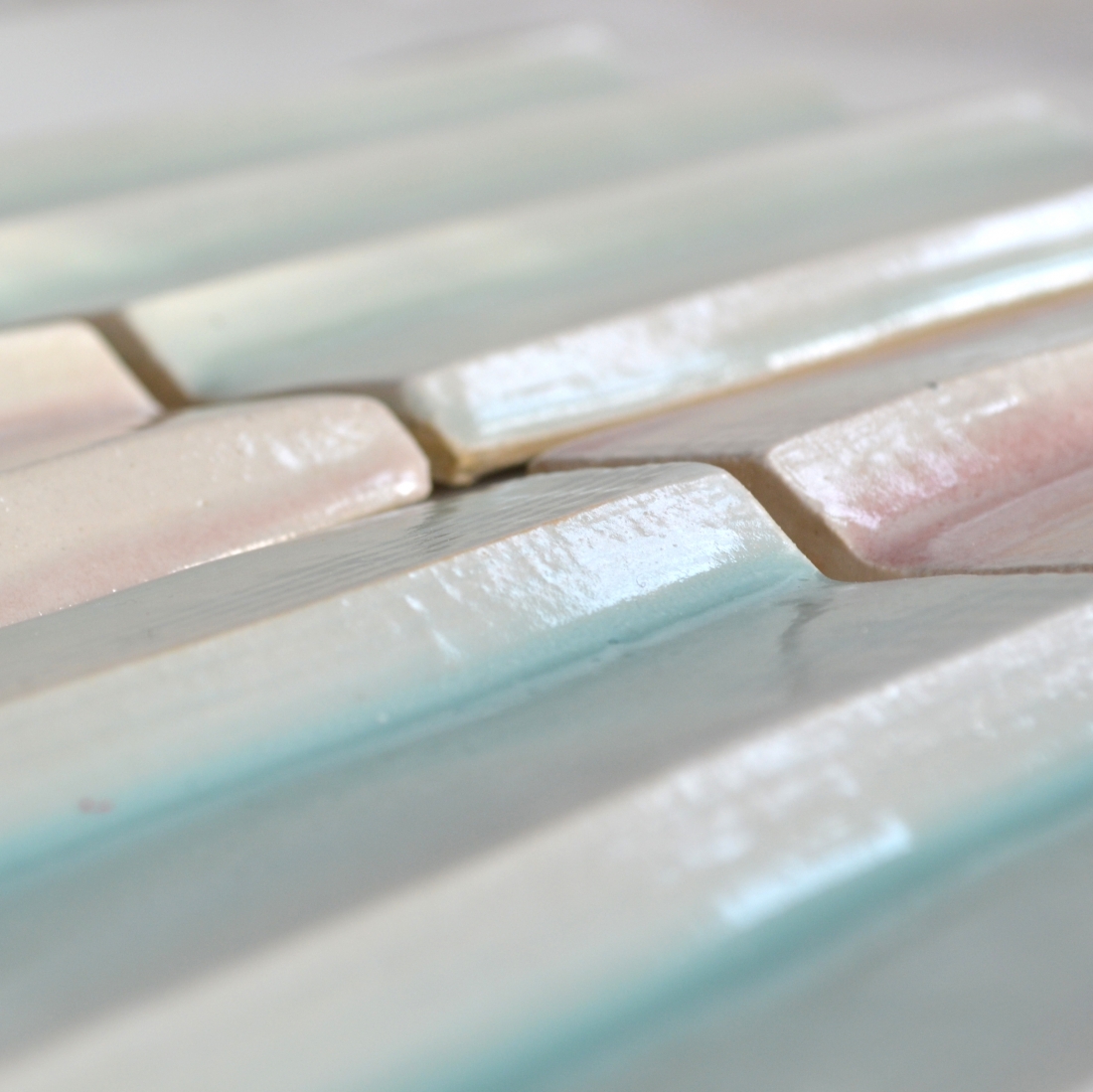 Collaboration will be at the heart of most project stories as partnerships are essential to push the boundaries in ceramic production; from the architects teaming up with manufacturers to the developers working closely with ceramic artists.
The exhibition will showcase innovative and creative schemes including bespoke tile production by Assemble; a robotic arm created by researchers at Grymsdyke Farm for making clay constructions; a sound installation made up of experimental ceramic surfaces by ECAlab; prototype elements for Homerton Hall by Feilden Fowles; façade samples from Penoyre & Prasad's Brunel University building; iridescent tiles from the Stirling Prize nominated Tate St Ives by Jamie Fobert Architects; examples of the collaboration between Eric Parry and artist Richard Deacon for One Eagle Place; and work from seminal Spanish studio Ceràmica Cumella.
Jenny Watt, The Building Centre (co-curator of the exhibition) said: "We wanted to show how collaborations between artists, designers, manufacturers and studio potters can culminate in buildings that are full of beauty and craftmanship. But the show is not simply about decoration – we explore a mix between traditional and experimental manufacturing techniques, proving that ancient craft of ceramics has a firm place in contemporary architecture."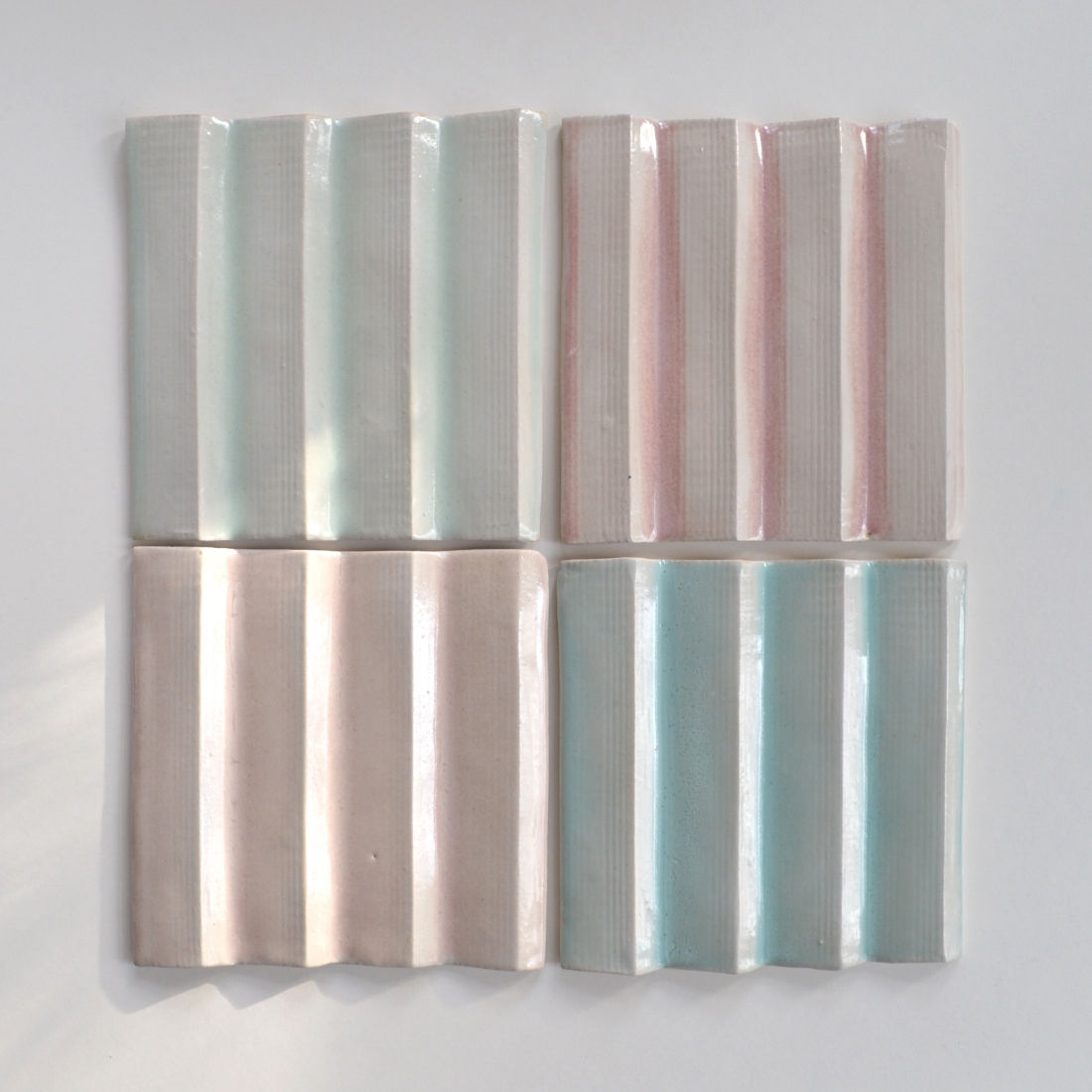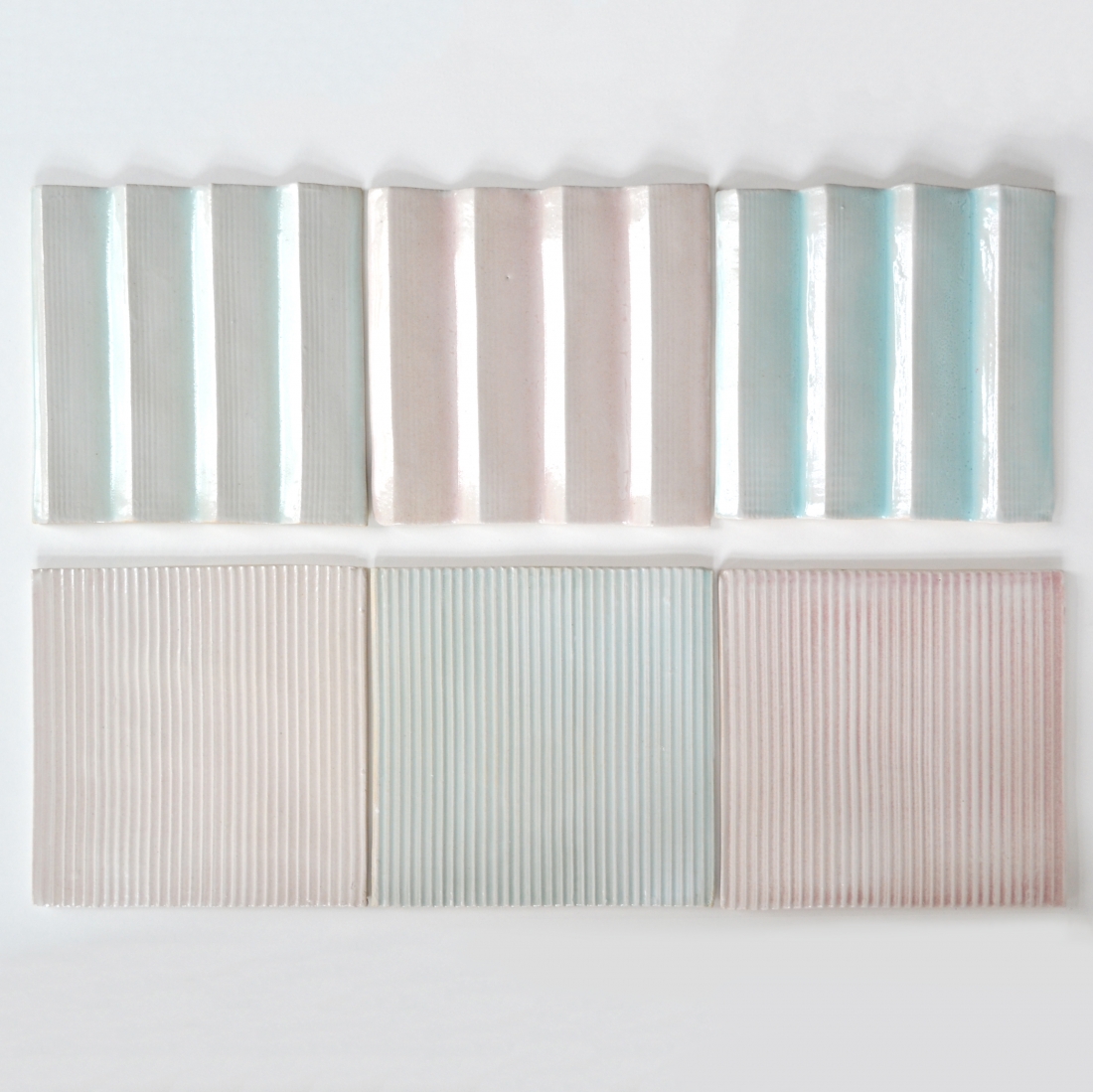 Lydia Johnson, Fettle Studio (co-curator of the exhibition) said: "I find it exciting to think that the coffee cup in your hand, the bathroom tiles on your wall, and the cladding on many ground-breaking buildings are made of the same stuff, and for the most part, in the same way. This fascinating parallel of one material through scale, allows the smallest of studio potters to experiment, and the largest of manufacturers to fabricate, in conversation with architects and designers, to bring the charm, character and personality of handmade ceramics into the big world of construction."
Free exhibition September 2019 – 31 January 2020 The Building Centre, Store Street, London. WC1E 7BT Monday to Friday: 9.00 am - 6.00 pm. Saturday: 10.00 am - 5.00 pm