Chatting to Ella Doran designer, photographer and mark-maker.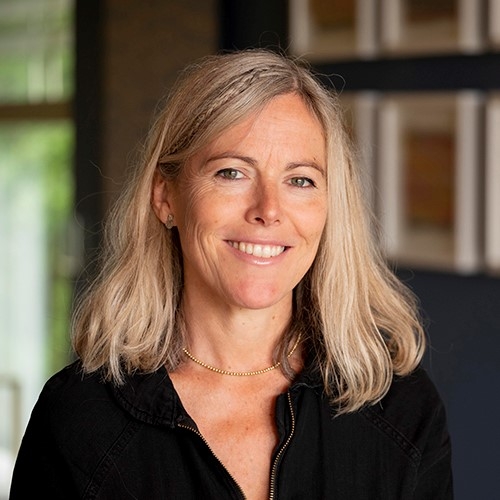 Ella Doran is a designer, photographer and mark-maker, whose innovative and constantly-curious eye has led to the creation of a wide range of highly-acclaimed projects and objects across product and textile design, fashion, furniture and large-scale interior graphics. We caught up with Ella to learn more...
2020 has been a challenging year for everyone. How has it treated you?
It's been extraordinary for us all, and I am very grateful that my family, friends and friends-of-friends are all OK. For the first few weeks, it was as if we had entered a parallel universe. Personally, I welcomed the silence, whilst the sense of community, already strong where I live, really came to the fore. I shall never forget the birdsong and the clear blue skies!
Like many around me, my feelings were and remain bittersweet. I am a Visiting Lecturer 2 days a week on the Royal College of Art's Interior Design programme, so I quickly had to become very adept on Zoom, whilst my website traffic increased immeasurably with a boon in online shopping.
The overall shock was not as great for me as for some, I would say, as I didn't have any trade exhibitions planned, plus all the clients I'd been working with continued to operate throughout lockdown. My retail business in museum stores suffered, but, as a small company, I adapted quickly too. I do, however, feel particularly upset for the cultural industries overall – arts, film and theatre. Artist Fiona Banner encapsulated it brilliantly with her slogan T-shirts - 'Sanitise Hands not Culture'!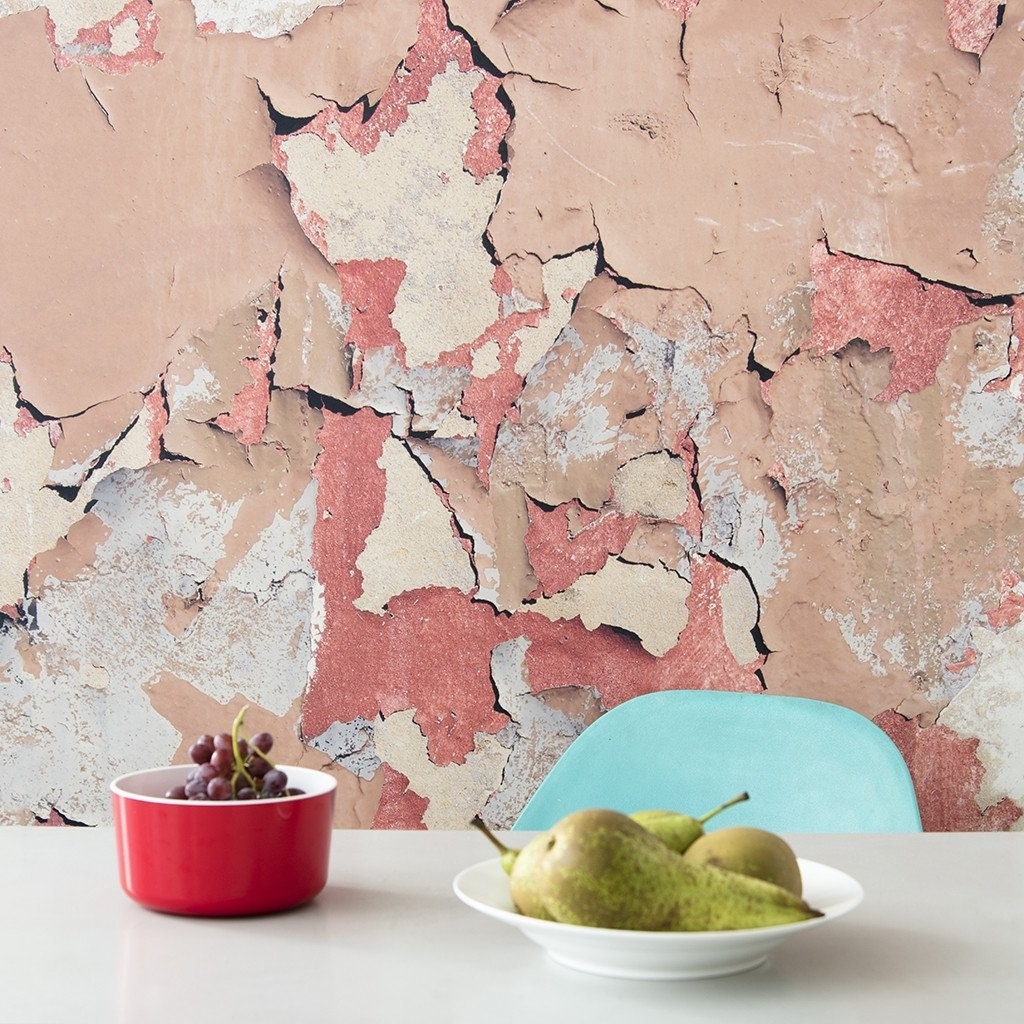 Tell us about how you got started as a designer?
I started with a BA Hons degree in printed textile design. On graduating, I knew I wanted to pursue a career in interior-based textiles. I freelanced initially, travelling round with my agent to help sell my design collection, which really opened my eyes to how the industry worked back in the late 90s, as we lugged huge portfolios around from one fashion house to the next. My seminal moment was meeting Paloma Picasso incognito in Paris. She bought one of my designs, which I adapted specifically for one of her scarf collections.
Within two years, I saw how the designs I sold ended up in production and witnessing this from start to finish was a game changer for me. I'd been taught all about process and finding my unique voice during college, so I knew pretty early on I wanted to get involved in the whole process, rather than just passing on a design for someone else to interpret without dialogue. I wrote a business plan and applied for funding from The Princes Trust Enterprise scheme, which allowed me to showcase my initial products and textiles at a leading trade exhibition. I then started to sell tabletop products to local independents and within a year was being stocked by The Conran Shop and Heals. My business plan was to start selling textiles by the metre for window blinds and soft furnishings but, thanks to the new wave of digital printing technology and the success of my tableware products, textiles and wallpapers took a back seat for a while.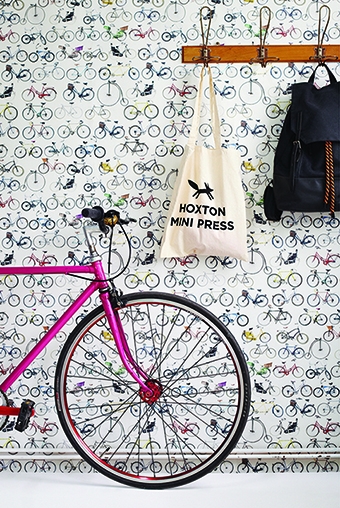 You became known early on for your own-label homewares. How has that side of your business changed over the years?
There are two aspects to my business – my own-label homewares and my commissioned work. I set out just to do my own label to start with but kept being asked to create exclusive ranges for a fantastic range of institutions, including the Tate, Kew Gardens and the Bodleian Library, as well as by brands such as Absolut Vodka. In the end, I moved forward doing both elements side by side.
My first major licensing deal came from Portmeirion Potteries and I also had a period working under license for John Lewis, where projects were very fast-moving. I loved the challenge, ensuring designs fitted the brief and working directly with their manufacturers to ensure quality, as I understood and was able to add insight into the whole process of creating products from the design stage onwards. These projects all helped my homewares label too and deepened my understanding of how I personally wanted to do business. Over time, I expanded from tableware to include wallpaper designs, now one of the most successful elements of my business, along with custom-made blinds, which, as with my tableware, use my photography, which has always been a key element of my design.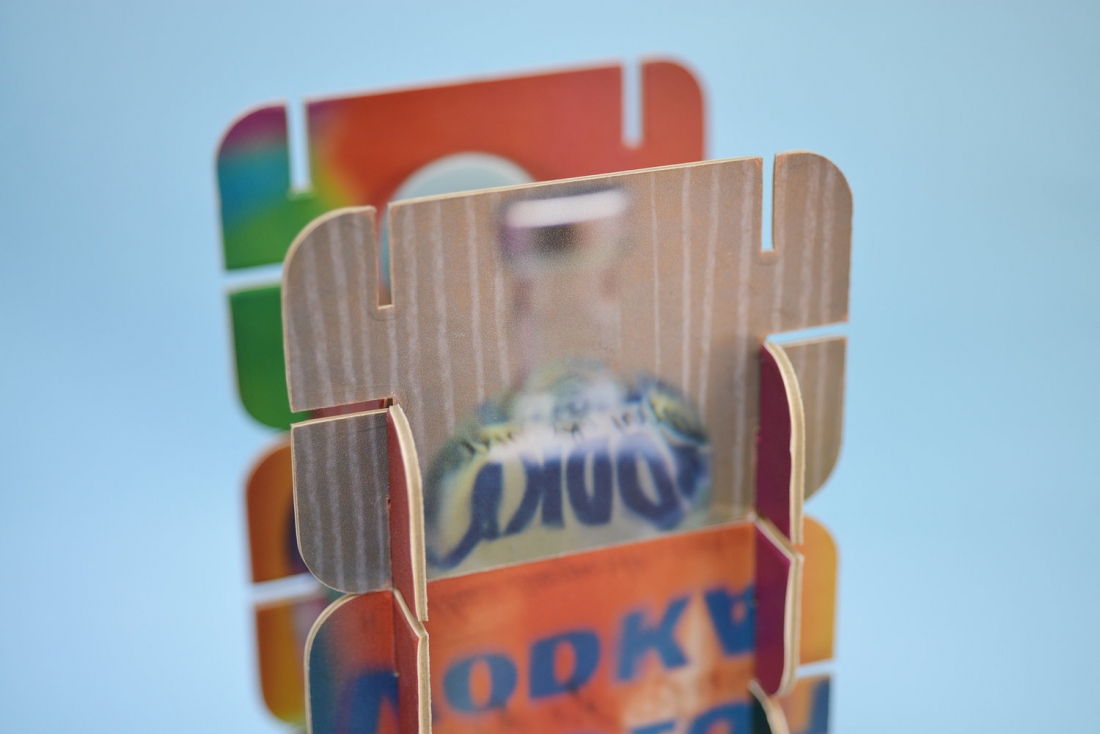 What are your most recent commissions?
My most recent commissions have included The Radcliffe Hospital Radiology Department in Oxford, where I took inspiration from my own photographs of sunsets in Margate and played with rainbow-inspired prism light to uplift corridors that had no windows. I've also developed a children's collection for the TATE museum shops.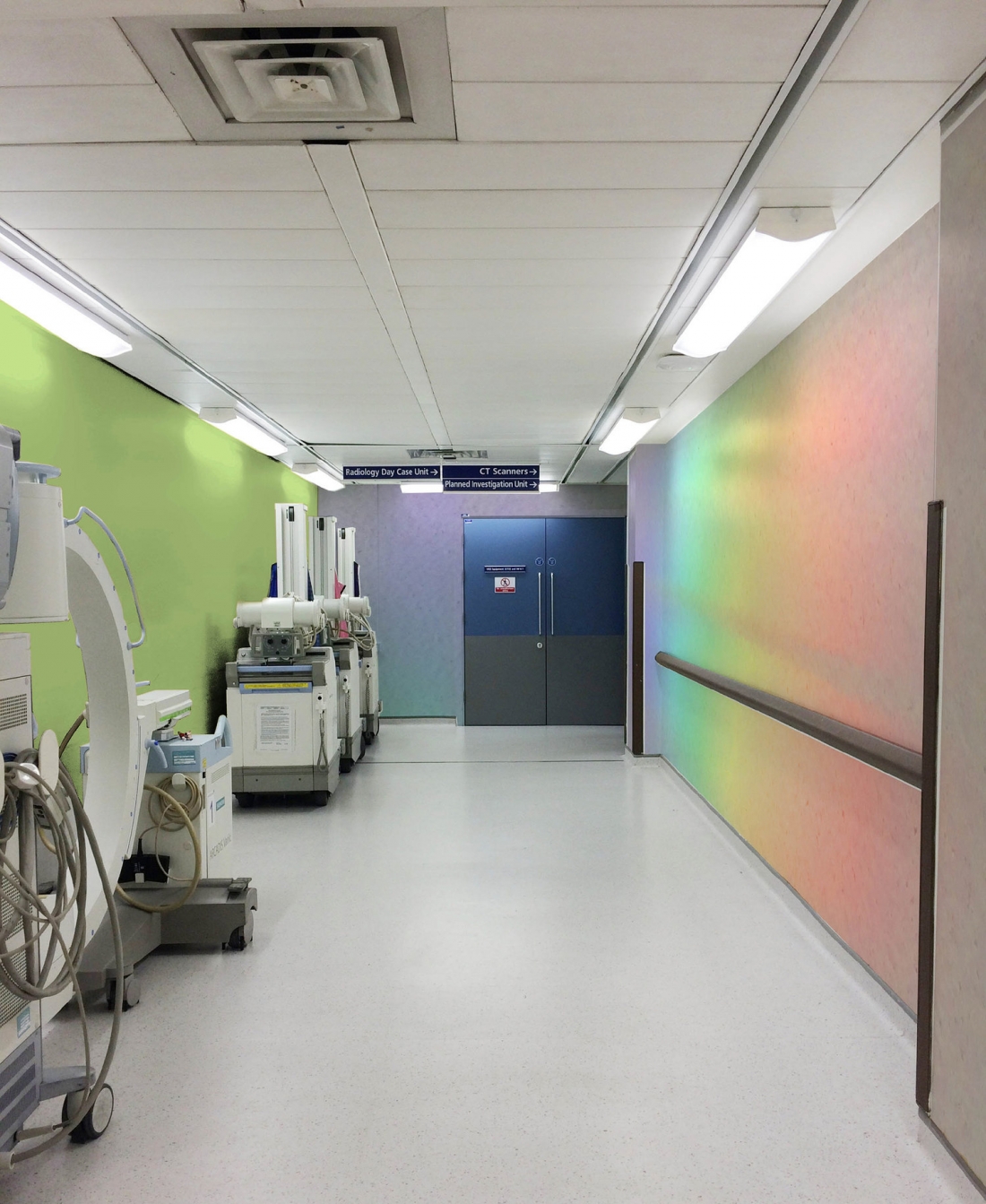 You're a great proponent of the circular economy. When did that interest first start?
Re-using has always been close to my heart and I've loved the challenge of working with or incorporating waste materials in my work. The great Yorkshire saying rings true 'Where there's muck there's brass' and another of my mantras is 'think globally and act locally'. We can't pretend re-use is new. For my parents' generation, nothing was wasted, which is why we used to call the dustbin just that because dust is all we used to throw away once upon a time! So, you could say it's more about a return to old values with new creativity and ingenuity, as our waste streams are so vast and varied now.
After the 2008 financial crisis, I started on a series of independent projects alongside my collections, as my passion for the circular economy and the creative use of waste grew. The first of these was Fast Glass in collaboration with Nick Munro during the Capital of Culture event in Liverpool, where we designed, made and sold a small collection of glass vessels, using beer bottles from the private view. I made gift bags with school children for the items before delivering the products to John Lewis the next morning. I was also designer-in-residence with the Great Recovery project, where a documentary film was made The Survivor Sofa Story about a sofa that we saved from landfill and brought back to life during Clerkenwell Design Week. I've continued to challenge the model of always buying new ever since and have enjoyed making unique one-off pieces from waste materials on commission.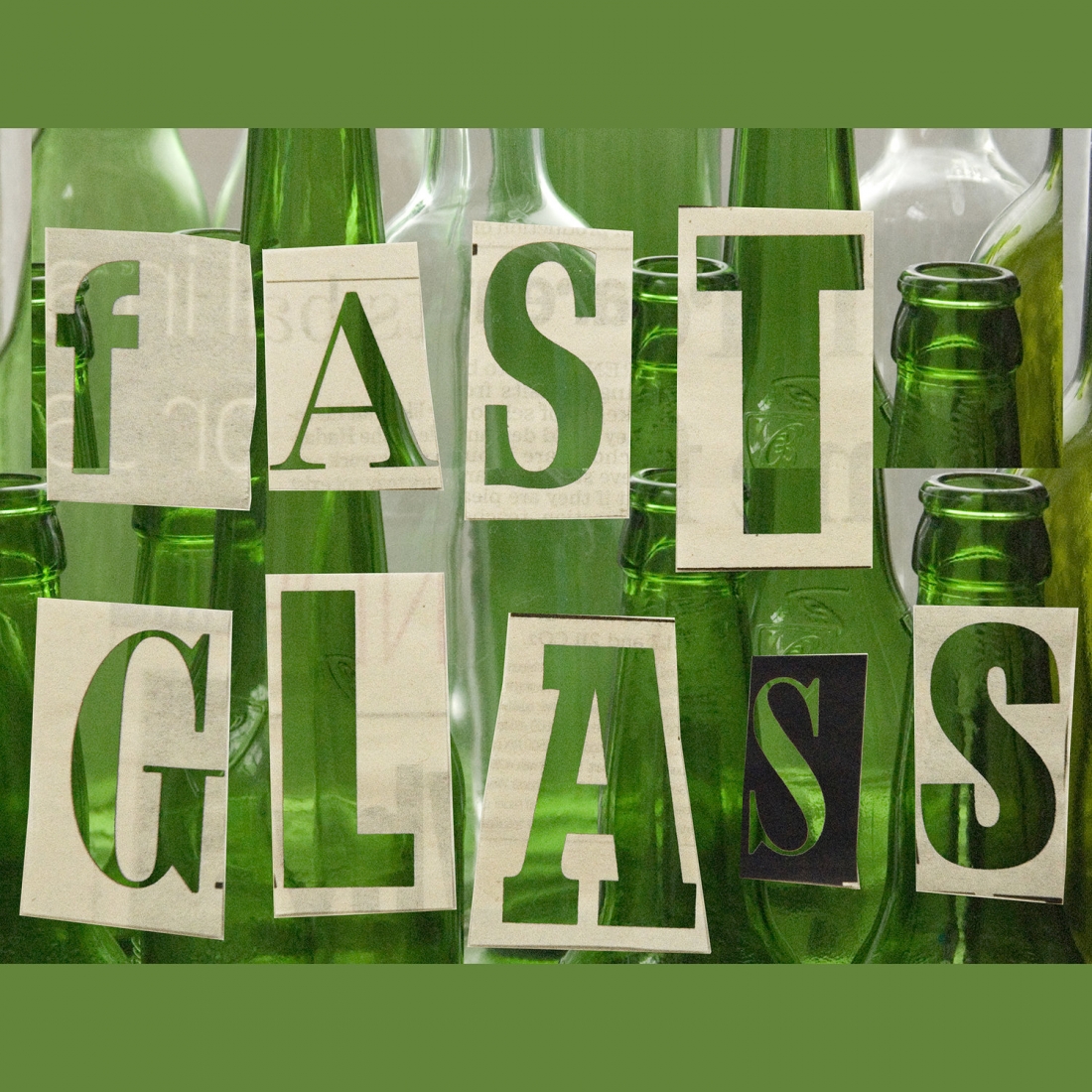 You've always been interested in surfaces and mark-making too. Where do you see that going in the future? Are you likely to move beyond product design?
I very much see myself always working within the interior realm, and I do want to work on larger-scale projects in the future, for both private and public commissions, as long as sustainability and design for end-of-life for all materials is also written into the brief!
Last year, you held a one-woman show at the Yorkshire Sculpture Park (YSP). Do you consider yourself a fine artist now as well as a designer?
I consider myself a designer and I use my artistic expression to realise my designs. It was whilst I was on a residency at the YSP, creating designs for a small range of gift products to celebrate YSP's 40 Years of Art without Walls, that I realised I could create a project that linked all of the processes I used, together with companies in and around Yorkshire. I had already struck up a relationship with Camira Fabrics, for example, and they were very receptive and supportive of the idea I had for telling a story about the circular economy and putting it into action in a way the public could tangibly relate to.
A film was made, documenting all of the processes a fleece goes through and I exhibited all of the furniture pieces I had made and created using the wool and wood from the park. After the exhibition I returned to the park to plant a tree to which we added some of the wool dust from the scouring factory to complete the cycle of the biodegradable wool. The whole culminated in an exhibition and film which you can see here From Sheep to Seat Fleece to Floor and there are still a few artworks available from the project on my website.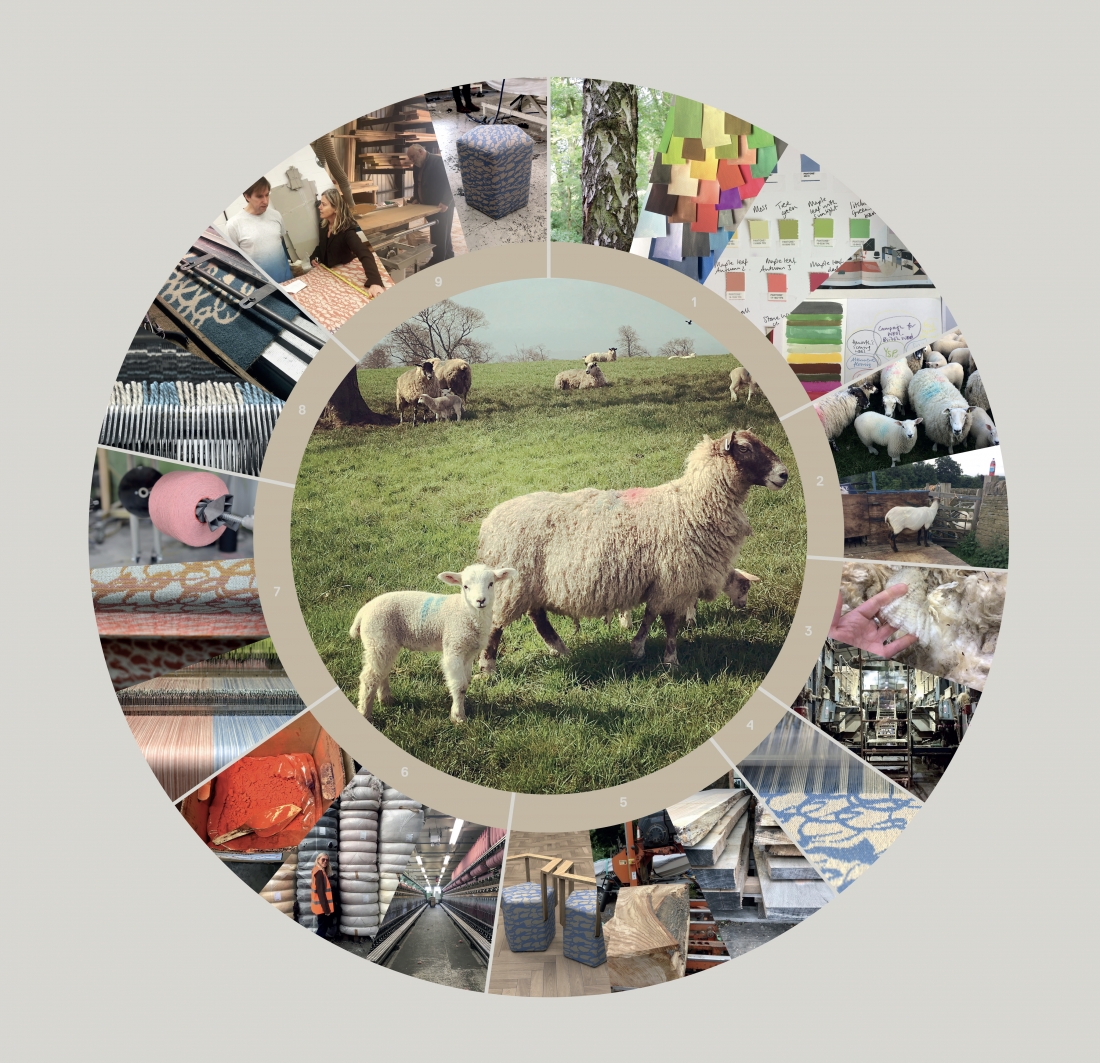 Tell us about your latest London Design Festival project – The Camo Chair?
The Clean Up Plastic Camo chair was a one-off piece and the story of this abandoned chair is as much a part of the design process as the piece itself, aimed at highlighting two wicked problems - plastics in our oceans and furniture going into landfill. I teamed up with Andrea and Patrizia of Urban Upholstery to remake a chair found discarded on the streets of Hackney. We ran several live demonstration workshops and invited the public and local schoolchildren to watch Andrea as he rebuilt the chair after stripping it back to its frame. The children were very engaged from the outset and fascinated to learn how much goes into re-upholstering a chair!
The textile fabric design is a collaboration between myself and fellow URGE member Sophie Thomas who led the Great Recovery project at the RSA (URGE is a new sustainability initiative just launched!). Sophie has been collecting waste plastic washed up from beaches around the world for years now and together we created arrangements of the jewel-like plastic pieces. I then photographed the collection to create the textile design. The pattern unintentionally echoes that of a terrazzo floor and only after closer inspection do you realize what the pieces actually are, giving the design a back-story that balances the negatives of plastic pollution with what we intend to be a new optimistic message of re-use.
The textile was printed using waterbased inks on a 100% recycled PET velvet fabric, which means the fabric can be returned for recycling at the end of its life. We all know that a staggering amount of our textile waste still ends up in landfill or going to other countries and disrupting their economies, so this is an opportunity to build better recycling for re-use networks and localised hubs, in order to start to re-use pre-consumer and post-consumer textile waste at an industrial level and help close the loop on so much waste.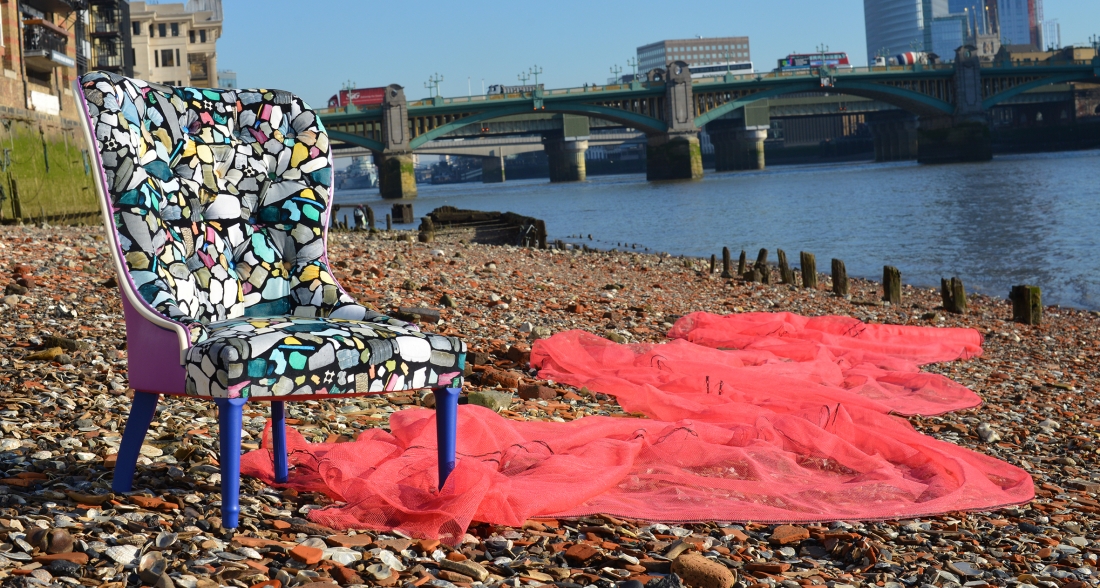 How can the design industry do more when it comes to the circular economy?
I think we can all do more to bring greater fairness and transparency to our industry. We need to re-think and challenge briefs if they do not suite the environment and growers and we need to clean up chemical pollution, particularly from the textile manufacturing and processing industries.
Going beyond the circular, design needs to be regenerative, socially supporting its work force and sequestering carbon! Widespread awareness is urgently needed around reducing our carbon footprints and you can calculate your footprint right now at WWF. I am currently learning all about soil health from the amazing people behind the documentary Kiss the Ground. Politically, we all need to demand governments shift to a zero-carbon economy by committing to a new green deal via The Climate and Ecological Emergency Bill – CEE Bill.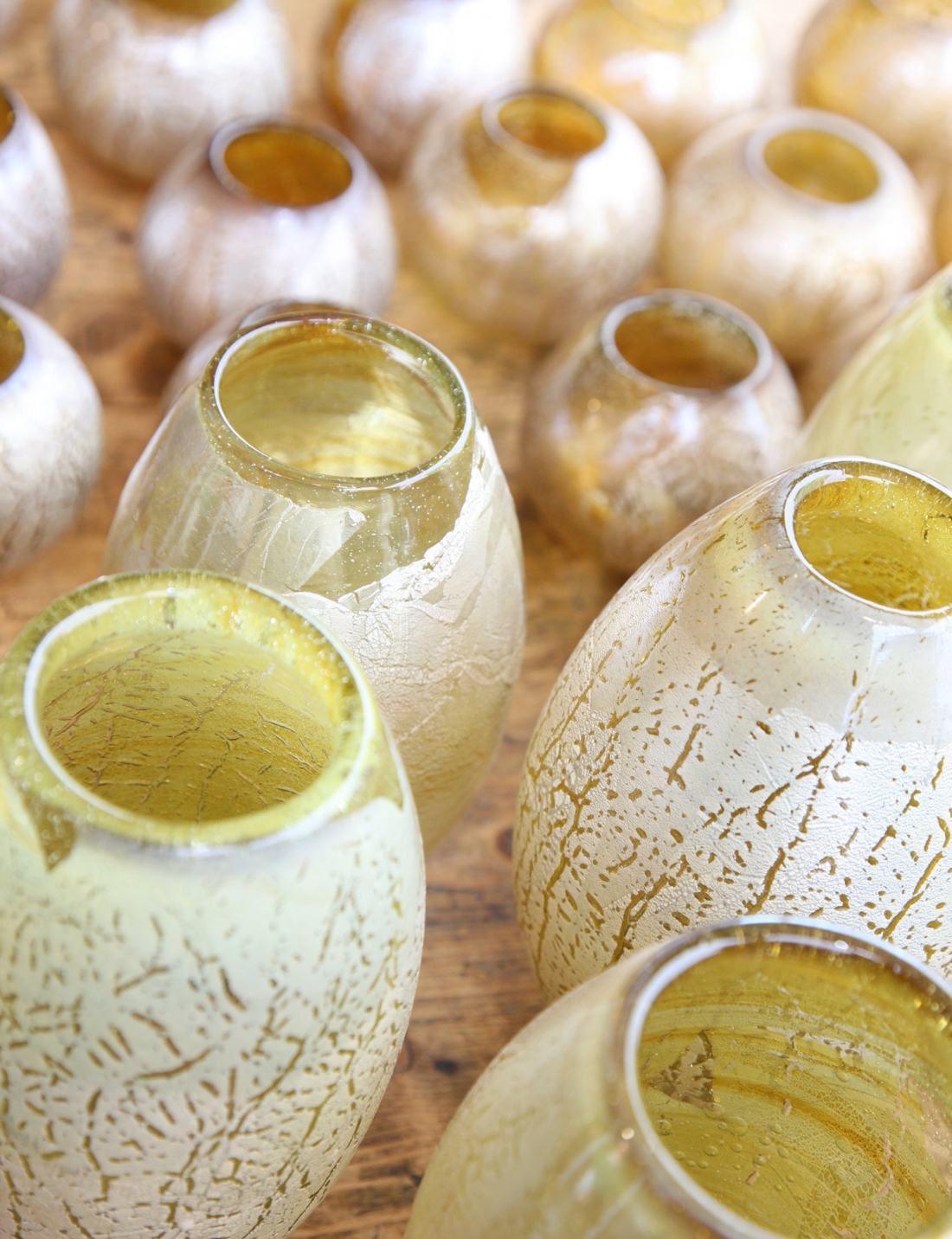 What would your dream project be and who would you still like to work with?
I love happy customers and regularly get emails and letters thanking me for the products, so I already consider I have my dream job! But my next dream project would be to work on another hospital commission where I can design the whole space. Right now though, I want to help manufacturers redesign some of their production systems, so they can design out waste streams and find the right companies to work with, so their trash can become treasure again!
More about Ella Doran.