Chinese five-elements of philosophy, plays out beautifully inside a small apartment in Hong Kong.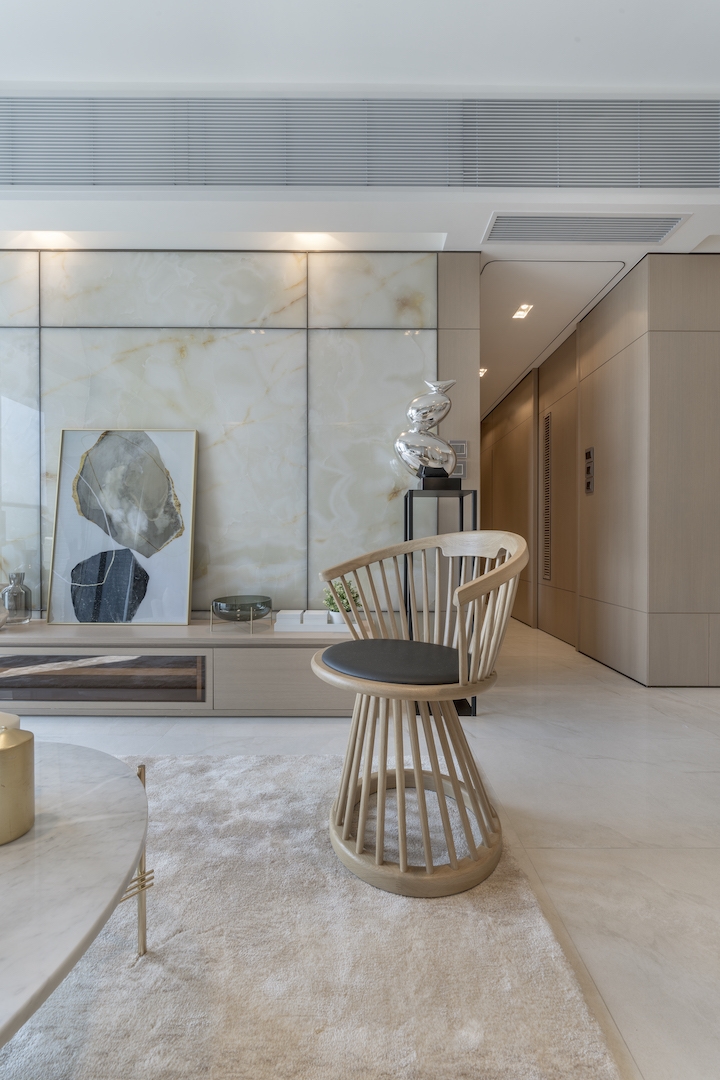 COMODO Interior & Furniture Design led by Alain Wong, are a team of passionate professional interior designers, specialising in the creation of residential and commercial spaces from the initial design concept to project handover.
Bringing minimalist design style to their clients, integrating artistry with functionality. Their latest project is located in Discovery Bay, Hong Kong, the 770 sq.ft apartment designed for a young couple wanting to escape the bustle of urban life.
Inspired by the view of the "Chinese five-elements of philosophy" which explains the existence of "Metal, Wood, Water, Fire and Earth", and that nature will make different changes with the transformation of these five elements. The richness in metal, wood, water, fire and earth blends in the palette, bringing the vitality of nature into the interior and interact with the resident.
Dining & Living Room
Inspired by nature, the space uses a wealth of materials to create a serene and elegant dining room environment.
Master Bedroom
Derived from the energy of water, the design inspiration of the bedroom comes from ocean.
Study room
With the inspiration to metal, metal is selected as the main theme of the study.
Bathroom
To impart stately a soothing bathing environment, the marble wall with greenish-pattern is curated as the eye-catching feature of the bathroom.
Kitchen
Under the inspiration of wood, the kitchen is darned with the plastic laminate in wood pattern.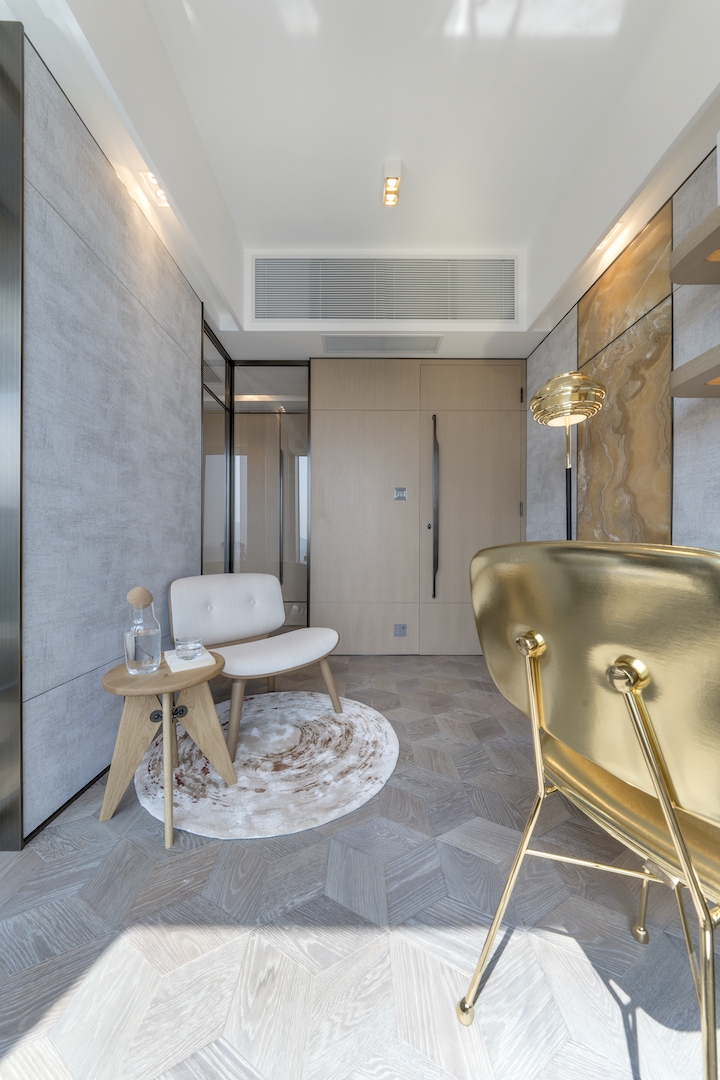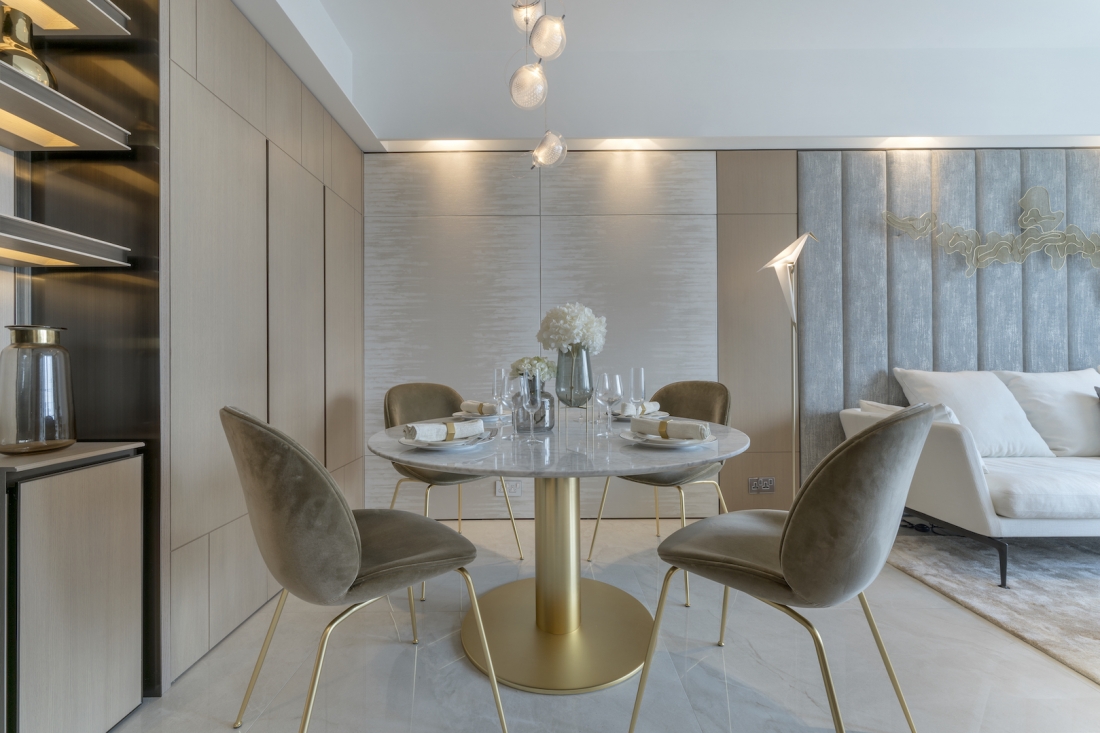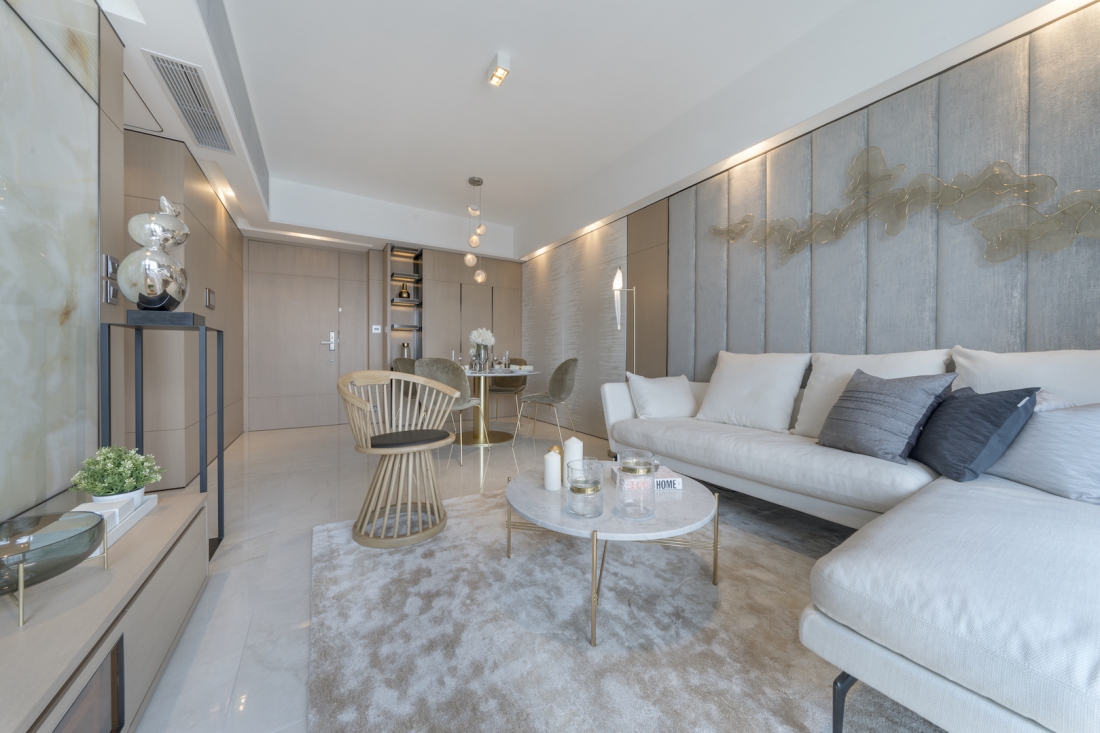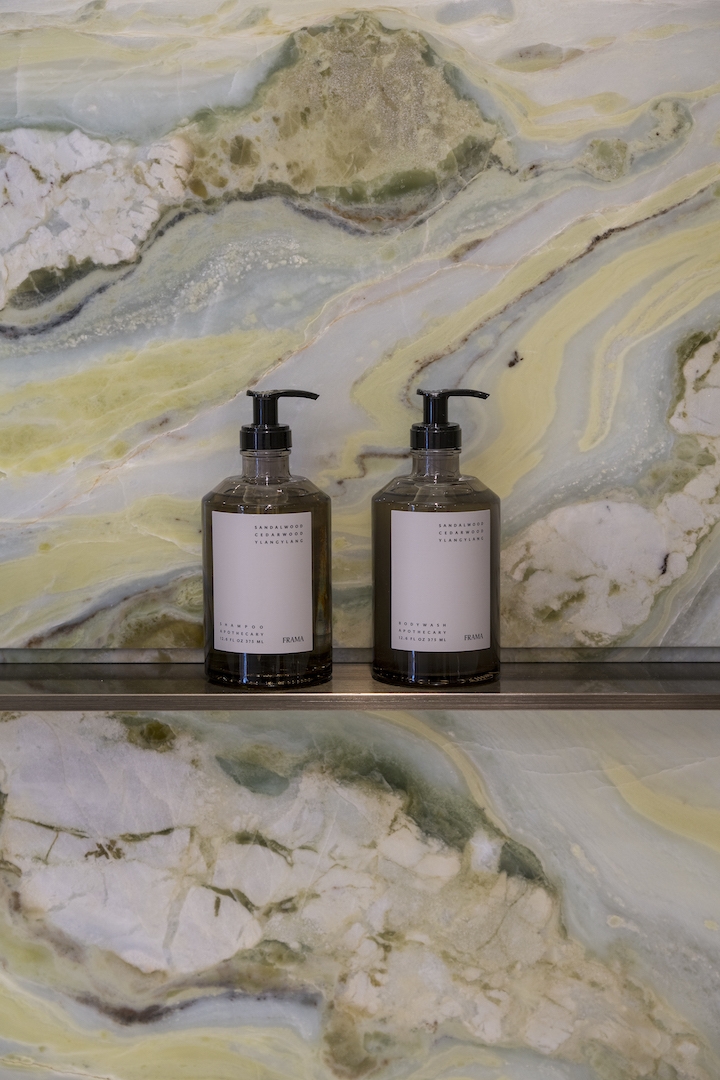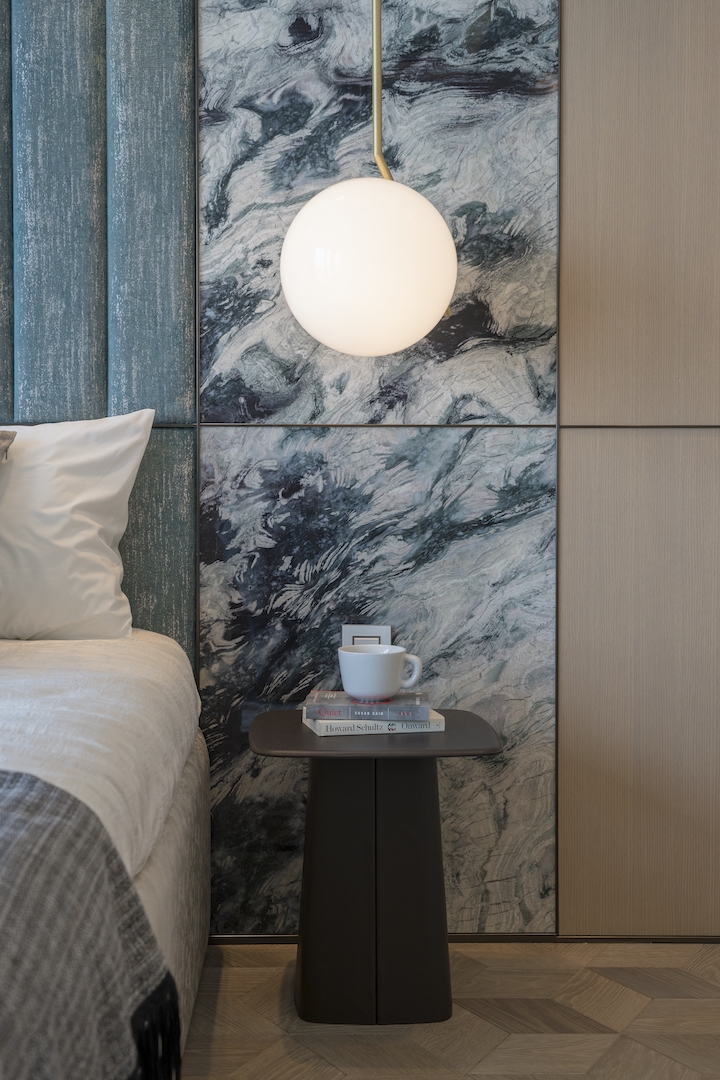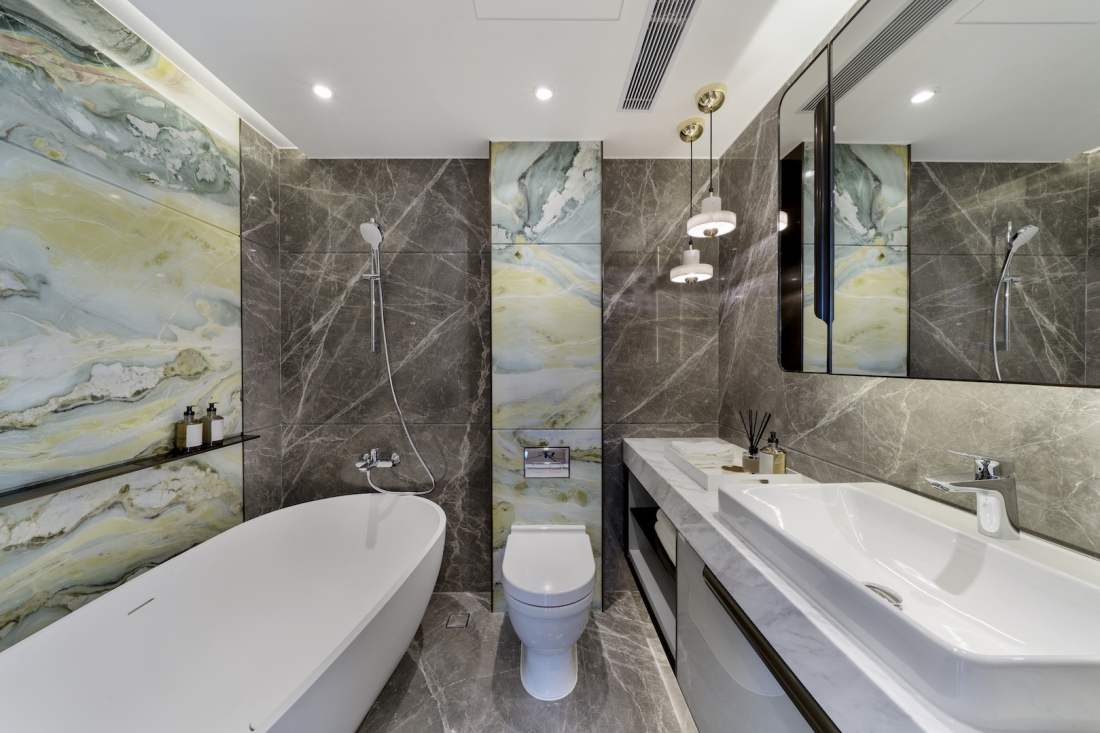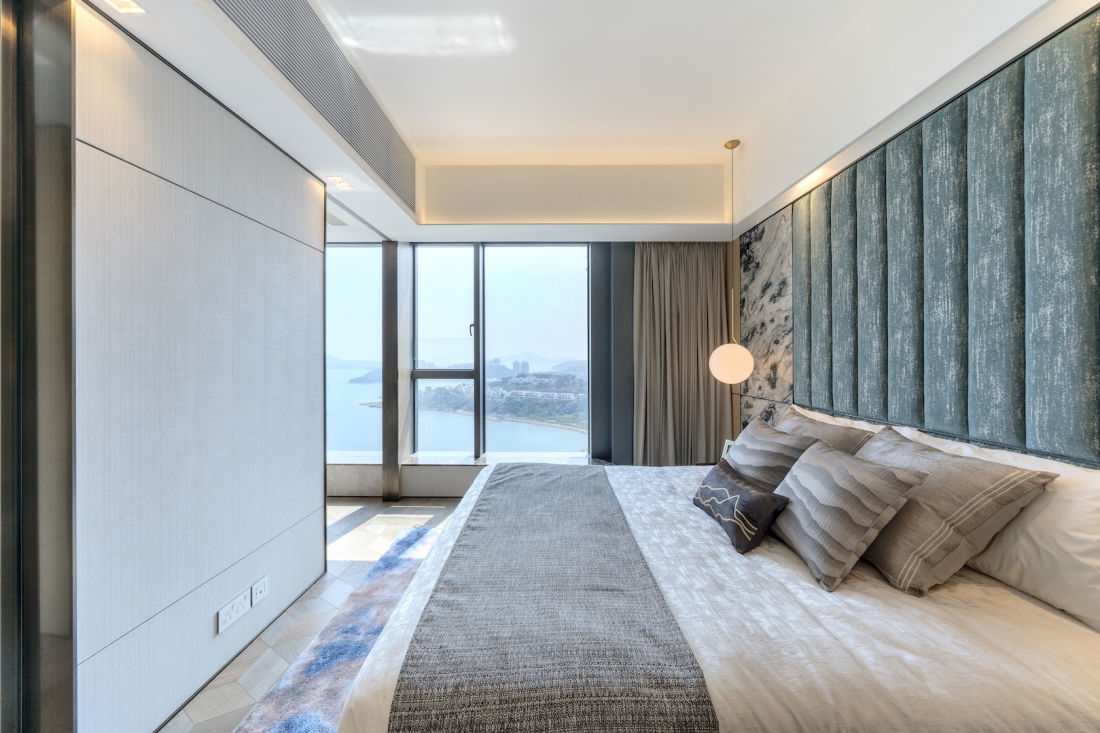 More about COMODO Interior & Furniture Design.