Creating an immersive and therapeutic colour experience, Kitty Joseph x FLOOR_STORY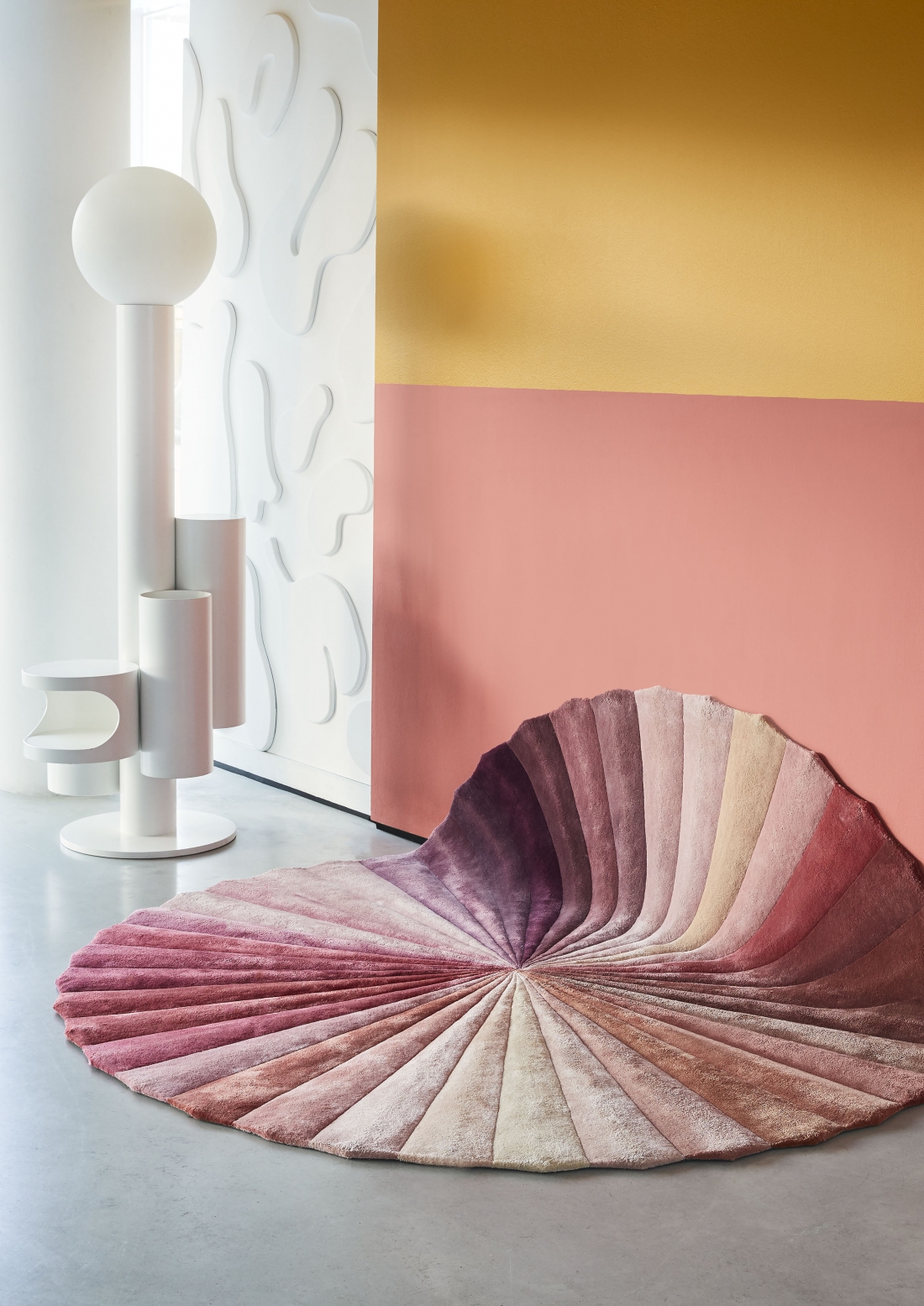 Due to high levels of interest since news of the collaboration broke on Instagram, The Kitty Joseph x FLOOR_STORY rug collection has been launched ahead of schedule.
Originally set for official reveal at the London Design Fair Chroma is now available for purchase on the FLOOR_STORY website.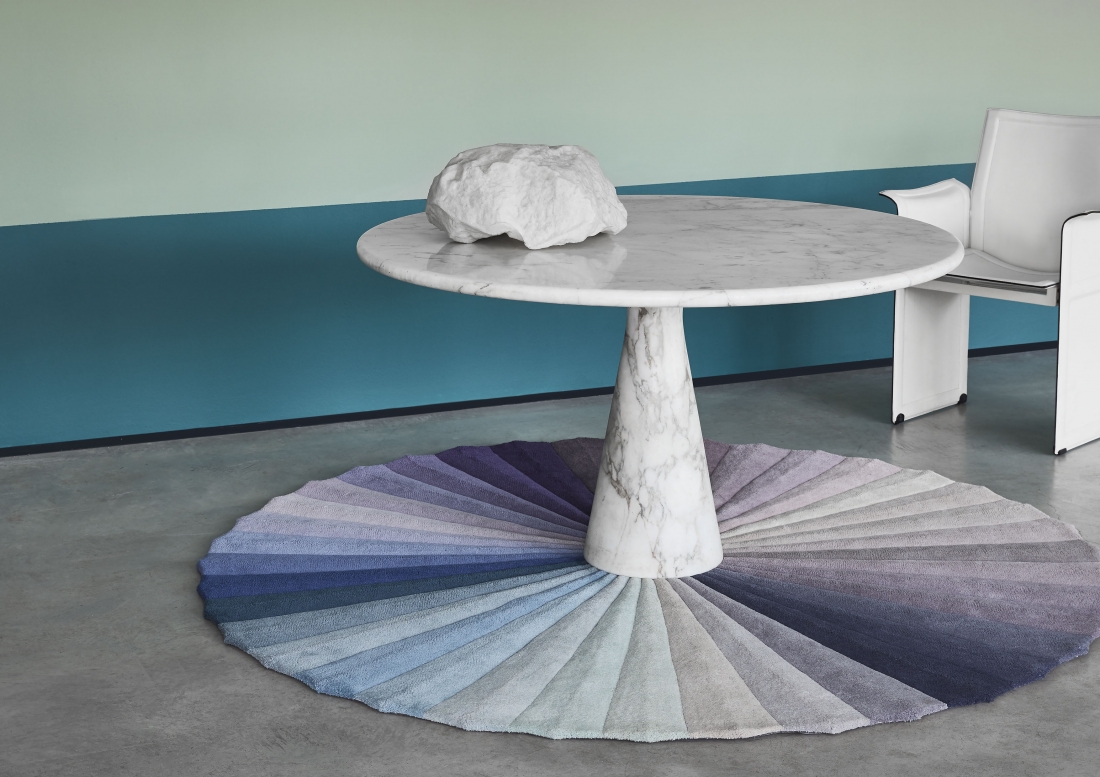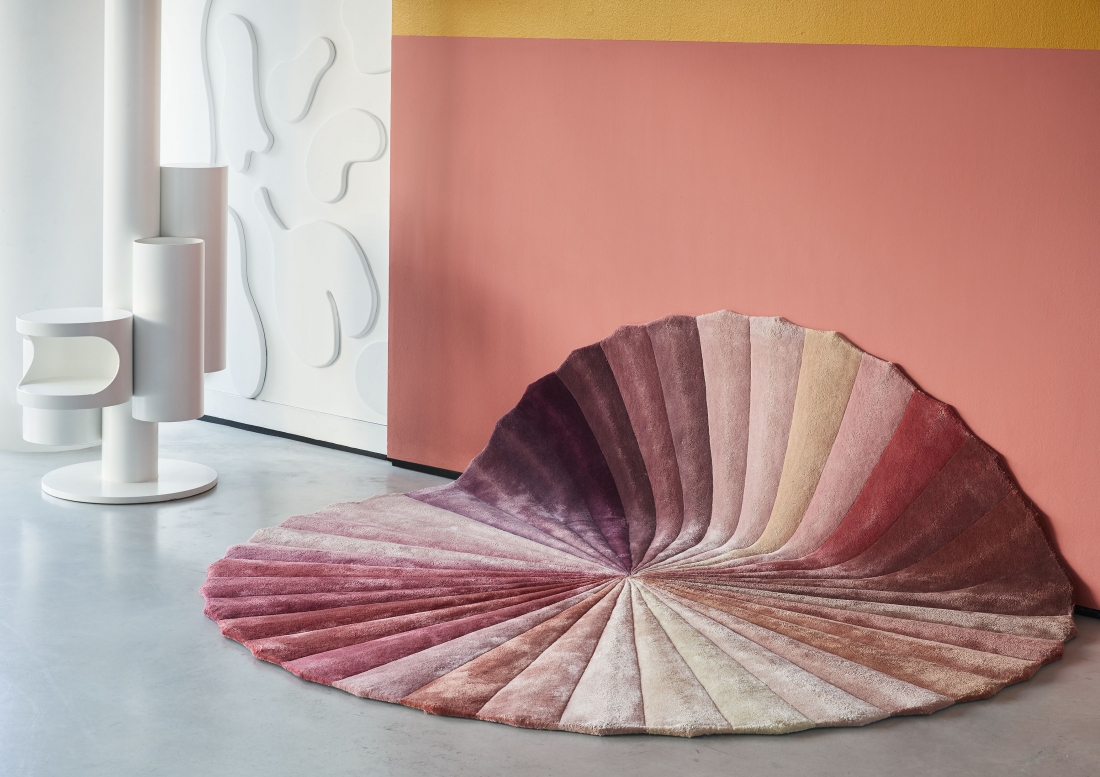 The Chroma series is based on one of the contemporary women's wear designer's most recognised pieces, the Spectrum pleated skirt. However, Kitty's original inspiration for the collection actually came from the still-life images of photographer Bridie O'Sullivan
Kitty Joseph explains: "The pictures showed how designs could stand alone, abstract, flat and independent of the body; as textiles in their own right and playfully suggesting they could be turned into rugs. With that seed planted, I knew I wanted the rugs to carry a similar vein to my clothes, creating an immersive and therapeutic colour experience, with saturated tones that you can literally sink your toes into.
"The Spectrum skirt proved the perfect muse: made from a large circular panel of sunray pleated fabric fanning out from the waist, with a spectrum-inspired sequence of colour radiating from the centre, in parallel with the sharp pleated forms. We explored a faithful translation of this effect in to a rug design, with 39 individually dyed yarns to imitate the circular spectrum, applying hand-carving on each colour band to give the quality of pleats. The soft zig-zag edge mimics the distortion of the skirt hem from the sunray design."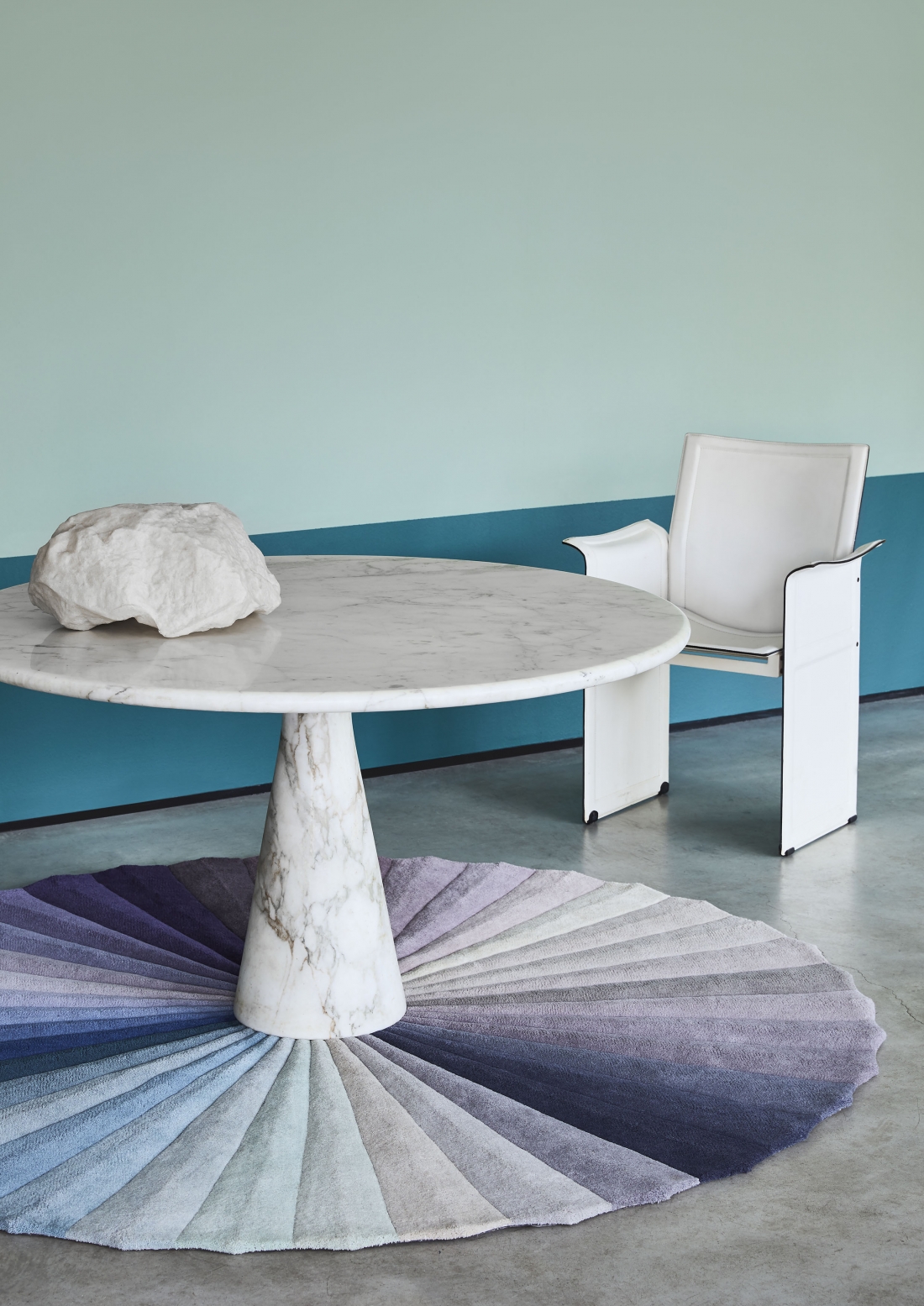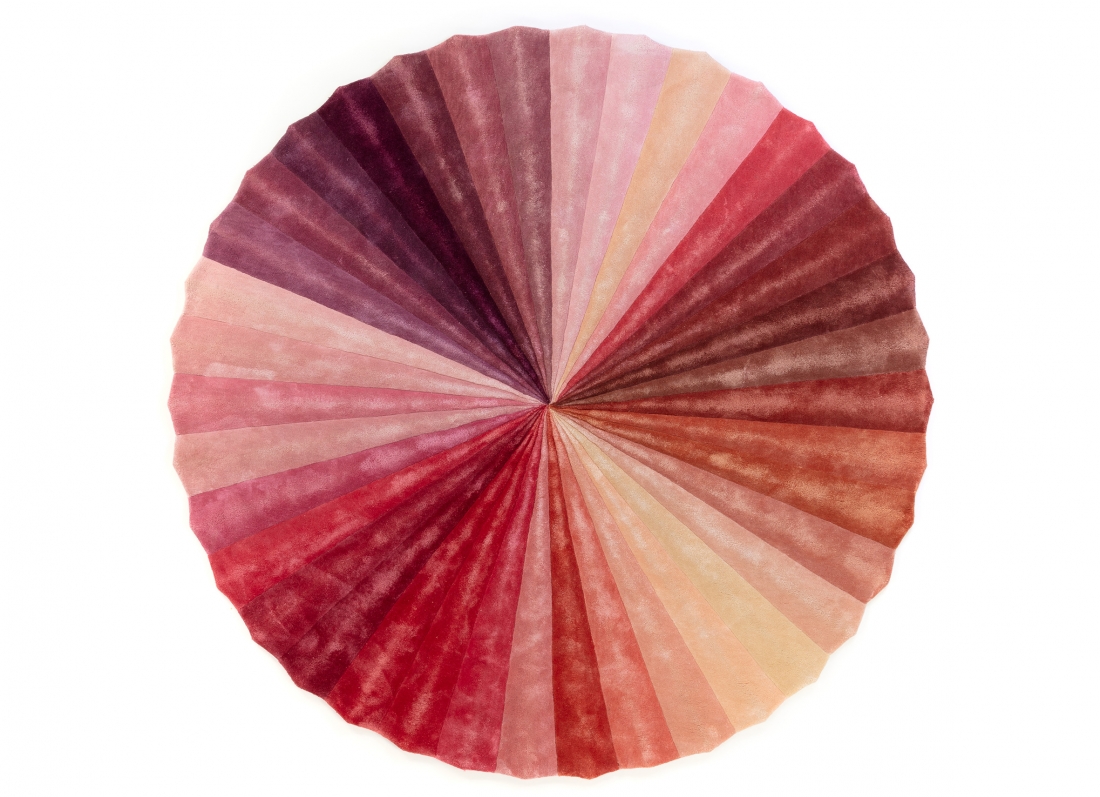 Chroma is available in three striking colourways hand-tufted in wool; searing Chroma Multi and the softer Chroma Pastels and tonal Chroma Grey, or hand-knotted in pure silk in the exquisite Chroma Pinks. Chroma Multi closely echoes the colours used in the original Spectrum skirt, while Chroma Pastels offers a softer, prismatic effect. The pink and grey colourways are an exploration of monochromatic colour in sequence and in their subtlety of shifting tone, really make the most of FLOOR_STORY's vast colour bank.
Kitty Joseph, comments on working with FLOOR_STORY: "I love the way that FLOOR_STORY partners with designers outside of the interiors field, it makes the offering feel fresh, surprising and non-formulaic. I'm passionate about the life-enhancing, mood-lifting impact that colour can have, so I jumped at the chance to apply my philosophy to interiors. Looking at the incredible array of colour poms in the FLOOR_STORY studio made my heart flutter and with the way Simon and his team approach colour - a bold, unrestrained and exuberant way – I knew my vision wouldn't be watered down."
The Kitty Joseph x FLOOR_STORY collection will be shown at London Design Fair Old Truman Brewery, 20-23rd September.