Crystal Houses by MVRDV features a stunning replica façade made entirely out of glass in Amsterdam.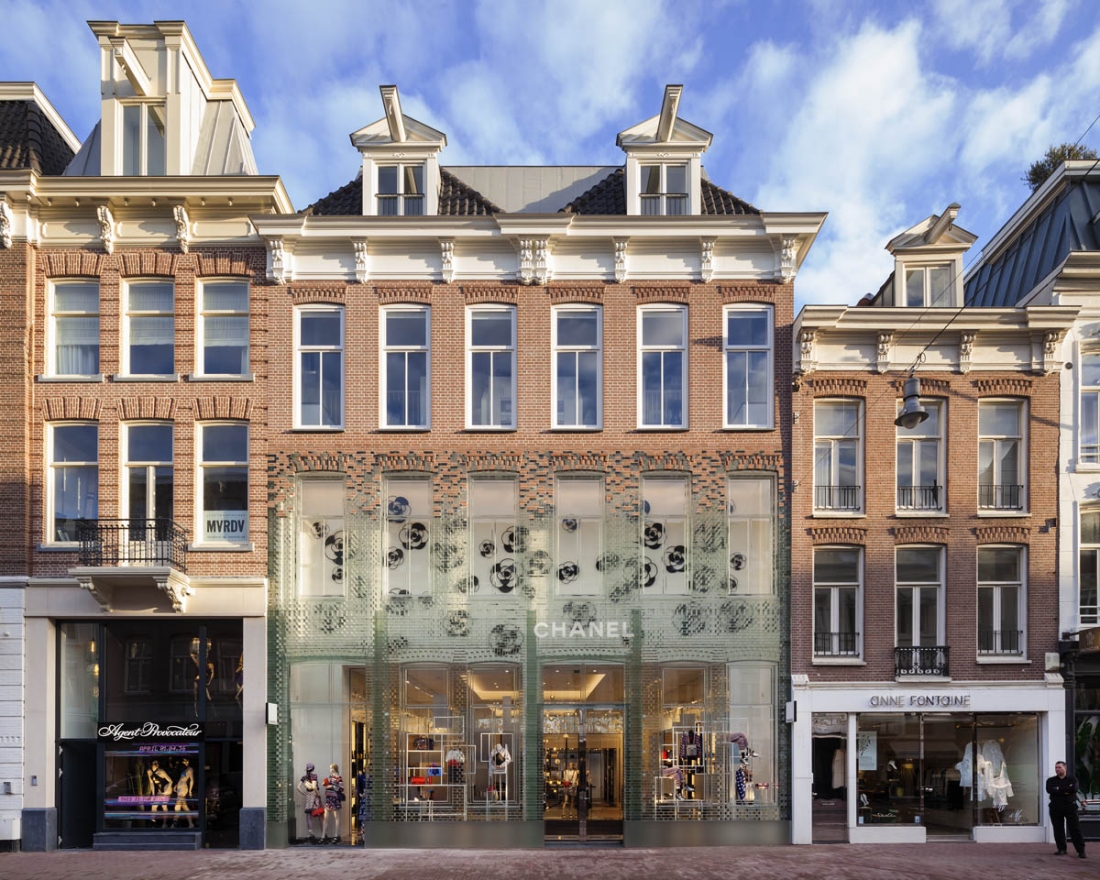 MVRDV's Crystal Houses provides a jaw-droppingly beautiful addition to Amsterdam's luxurious shopping district PC Hooftstraat. Commissioned by client Warenar, the concept sees the meeting of cutting-edge architecture with Dutch heritage to form something wholly unique.
Inspired by the street's origins in housing residential buildings, MVRDV wanted to make reference to the past through thoroughly modern methods. A glistening glass façade mirrors the original design – from the formation of the bricks to the detailing of the window frames.
As the glass gradually travels up the building, it merges into a terracotta brick façade for the apartments above, which appear to 'float' above the shop floor.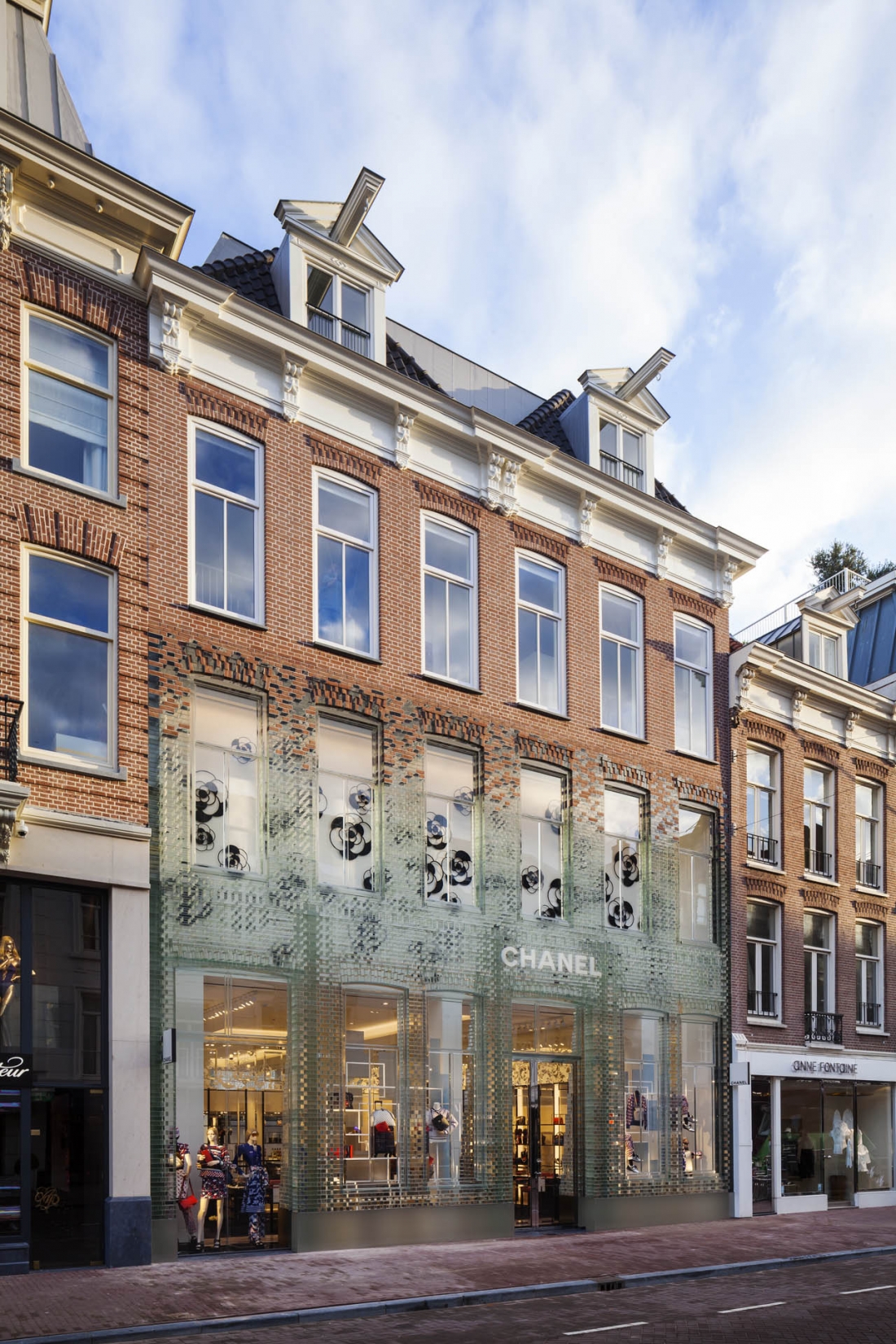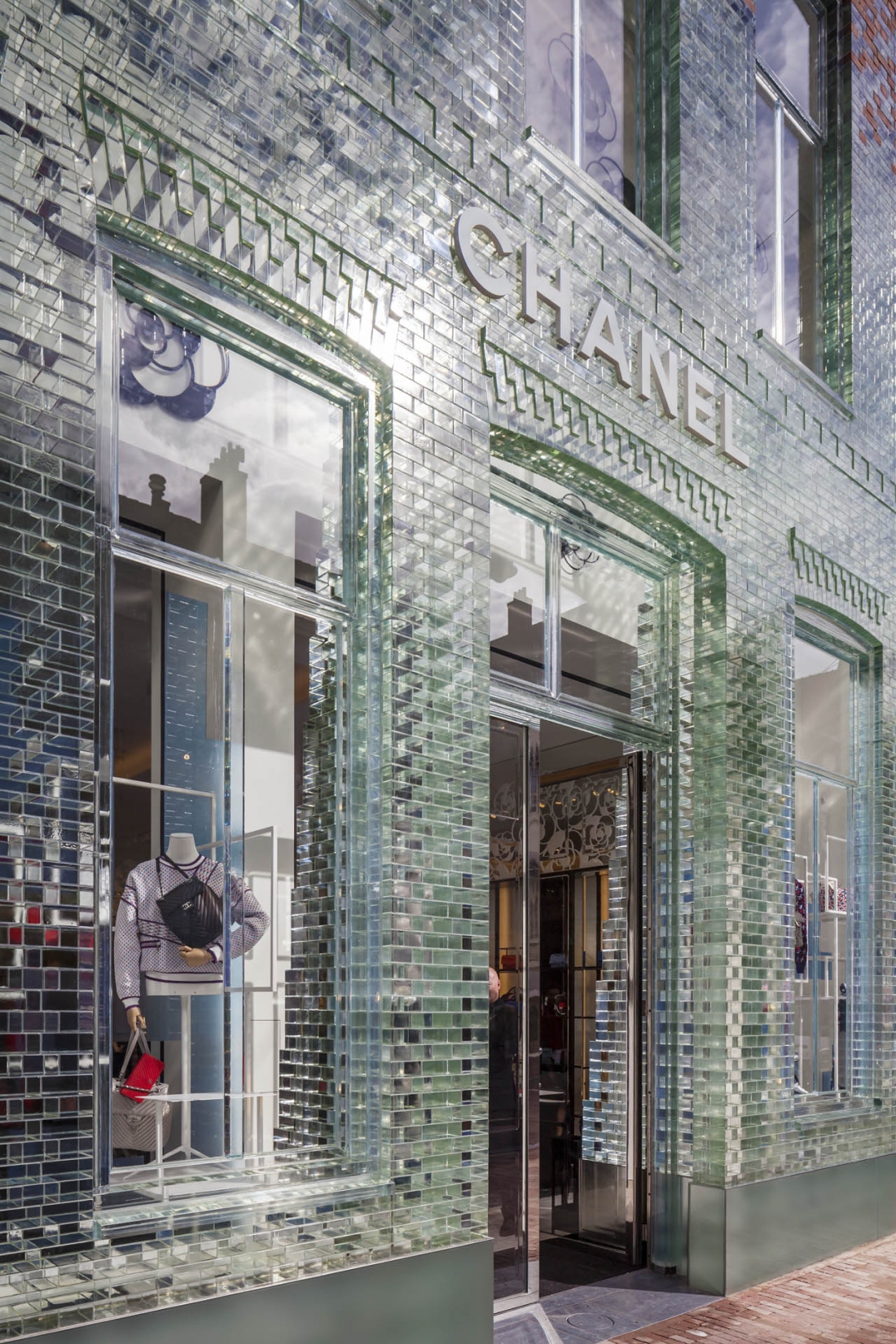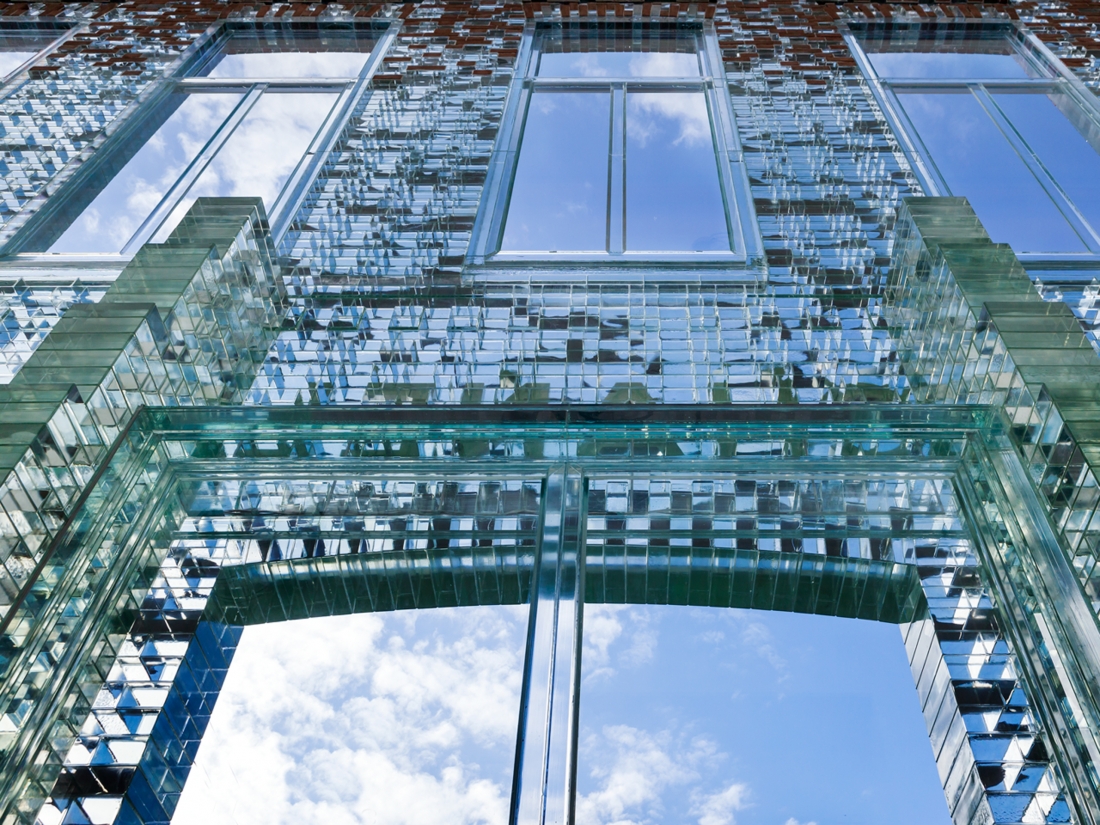 A true destination, the creative concept aims to inject some 'character' into the high-end shopping area in an attempt to help revitalise the high street.
Winy Maas, architect and co-founder of MVRDV, explains: "We said to the client, 'Let's bring back what will be demolished but develop it further'.
"Crystal Houses make space for a remarkable flagship store, respect the structure of the surroundings and bring a poetic innovation in glass construction. It enables global brands to combine the overwhelming desire of transparency with a couleur locale and modernity with heritage. It can thus be applied everywhere in our historic centres."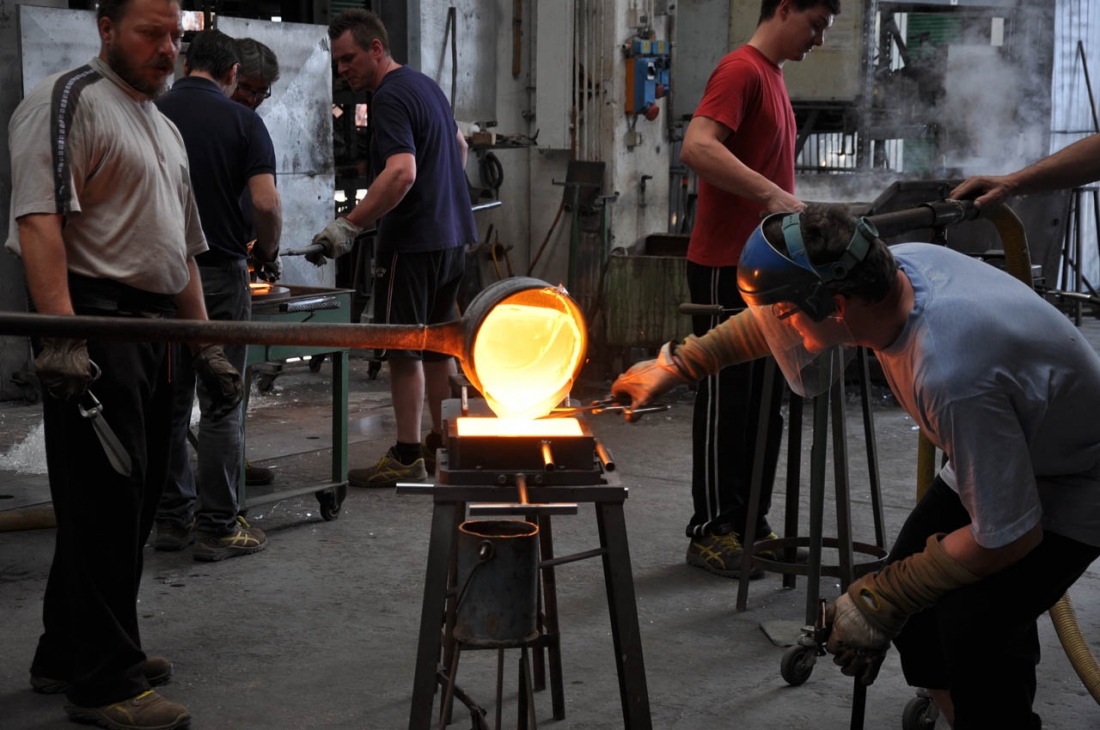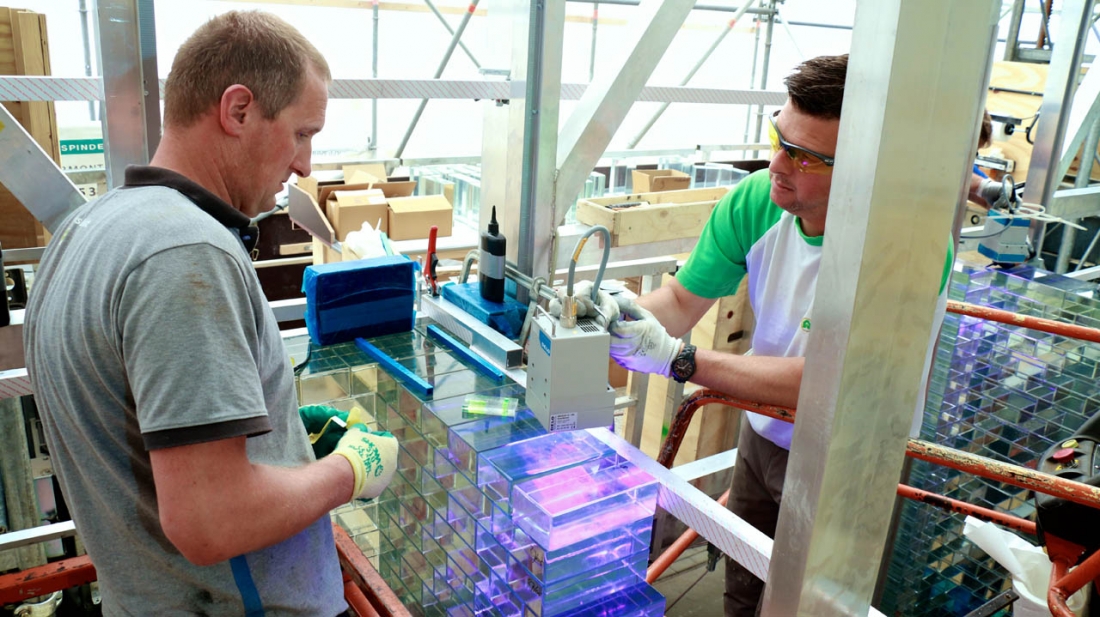 In order to craft the materials to bring its concept to life, MVRDV collaborated with several partners. The glass bricks were individually cast by Italian firm Poesia, transparent adhesive was supplied by Delo Industrial Adhesives in Germany and research into the structural aspect of the design was undertaken by the Delft University of Technology, in partnership with engineering firm ABT and contractor Wessels Zeist.
Currently, French fashion house Chanel has taken up residence in the one-of-a-kind store. For more information visit www.mvrdv.nl.