Carbondale's opulent design for Dolce & Gabbana's flagship Venetian store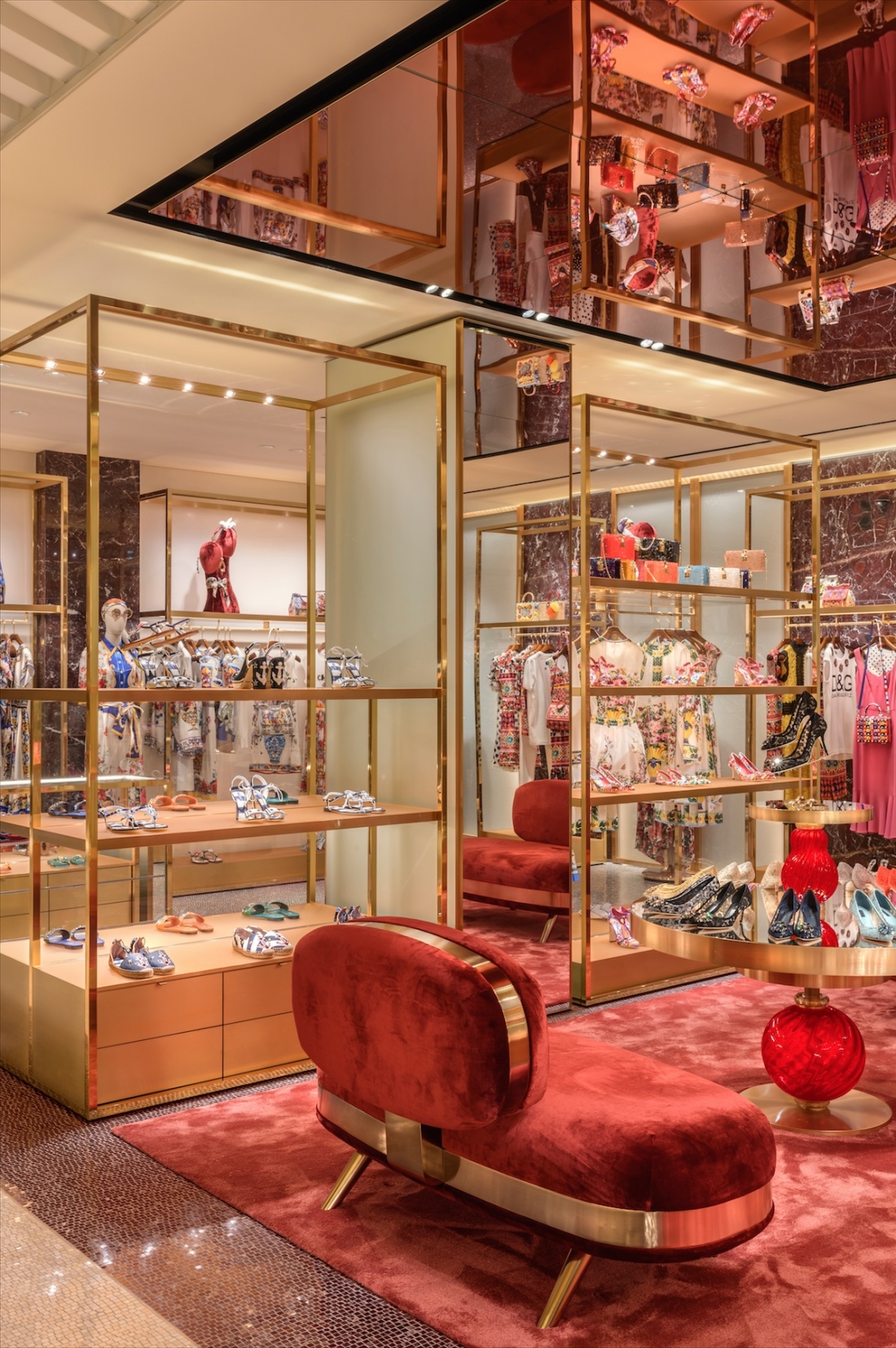 When tasked with the design for Dolce & Gabbana's flagship store in Venice, Eric Carlson and his Paris based office Carbondale set out to create a unique retail experience, one that pays homage to the "cultural values and traditions of Italian quality and authenticity".
Based on Via XXII Marzo, the space lies inside the breathtaking historical Palazzo Torres, a former bank from 1880 designed by the Venetian Architect and Sculpture Giuseppe Torres in the neo-Venetian renaissance style.
The experience begins with a display of the brand's accessories for men and women – inside a remarkable space that is lavishly detailed with intricately carved dark wood walls and ceilings and elaborately patterned inlay mosaic stone floor creating a sumptuous and overwhelming ambience.
You then continue through to a linear architectural "atrium-canal" flooded with natural light and a spectacular high wall of 24 karat gold glass mosaic tiles handmade locally in Venice by traditional mosaic craftsmen Orsoni and Friul.
Reflecting the natural light, the shimmering gold mosaic wall supports 45 floating brass shelves displaying the latest Dolce & Gabbana bags and accessories. Functionally, the central atrium space separates off into the surrounding rooms for women's ready-to-wear, men's ready-to-wear and high-end jewellery.
Carefully selected Italian and Venetian materials and craftsmanship including marble, stone and glass mosaics, wood inlays, silk damasks woven fabrics and hand-blown Murano glass define and differentiate the sequence of 14 rooms.
It's an "architectural experience of discovery", as Carbondale's design masterfully unites and expresses the depth, diversity and richness shared by Venetian culture and Dolce & Gabanna. Discover more at cbdarch.com.