Dare Studio is a British design company with a quintessential approach to craftsmanship.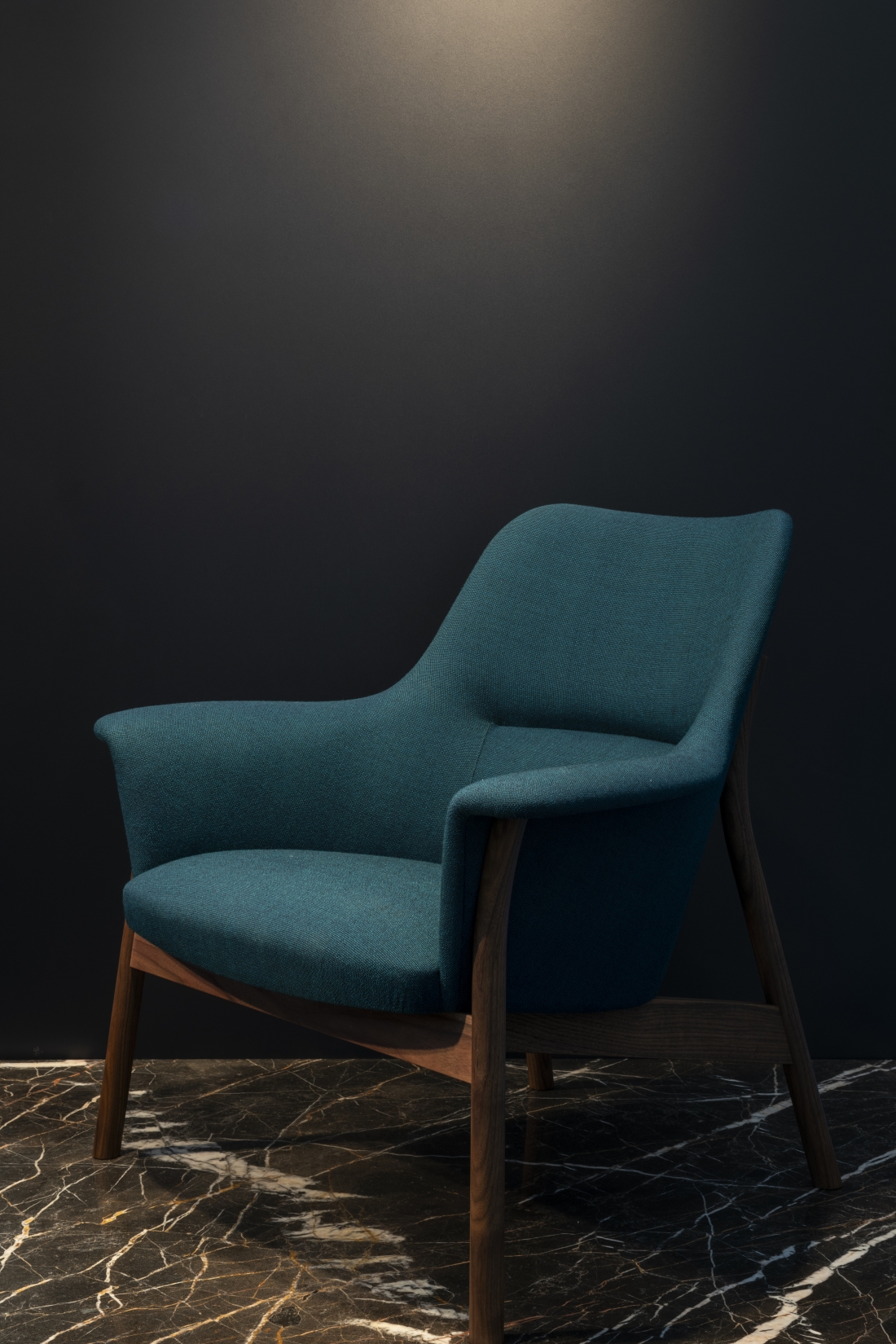 Dare Studio is a British design company with a quintessential approach to craftsmanship. Established in 2009 by Sean Dare, the studio's work is classically timeless with a defined clean aesthetic. Each piece of furniture is crafted to the highest standards with carefully selected materials.
Collaborating with a number of globally respected designers, Dare Studio designs and produces elegant furniture that is made to last. Using innovative techniques and working with experienced artisans, the studio's body of work is truly exceptional. Indeed, Dare's commitment to the highest standards has earned the studio four prestigious Design Guild Marks, awarded for excellence in British design.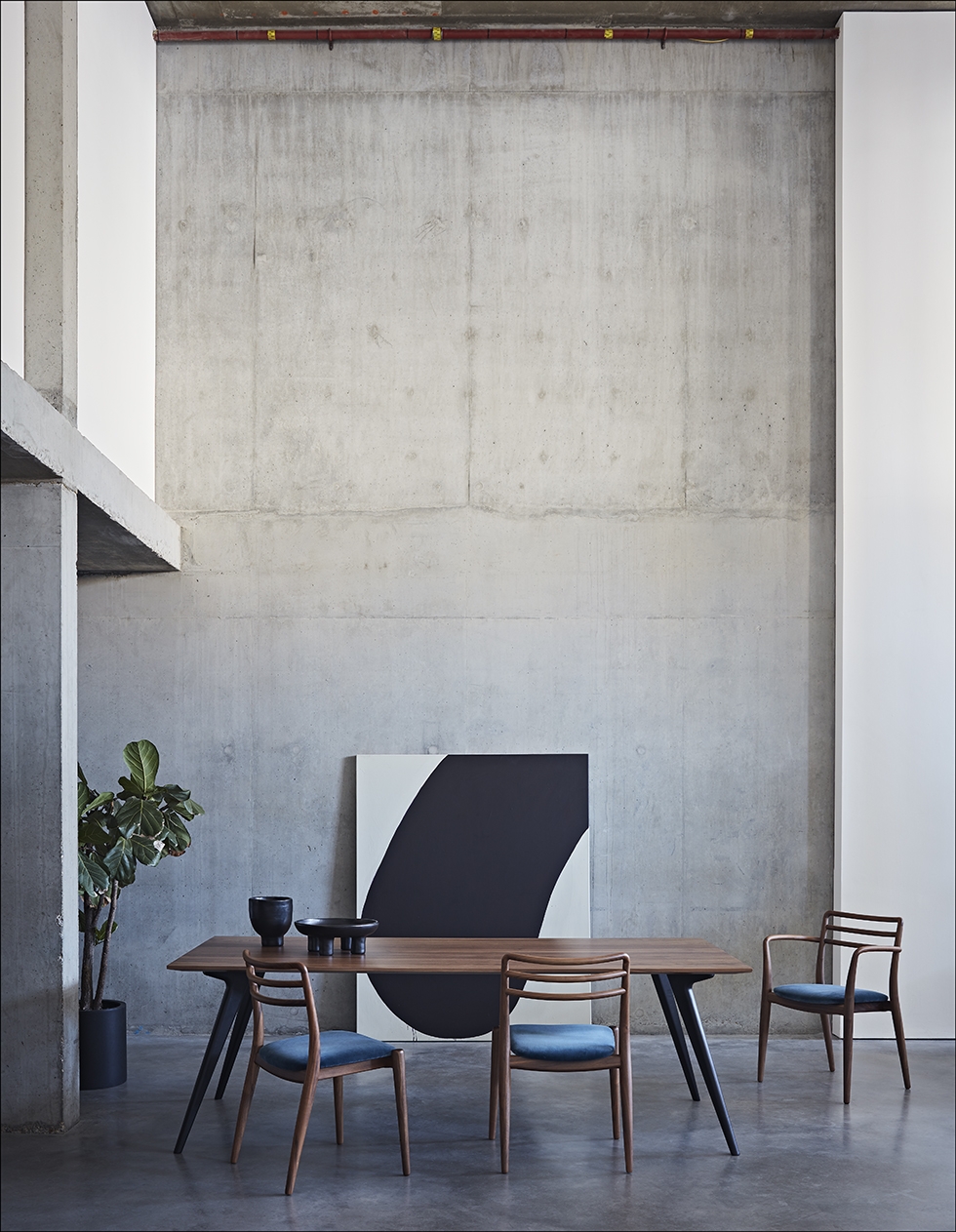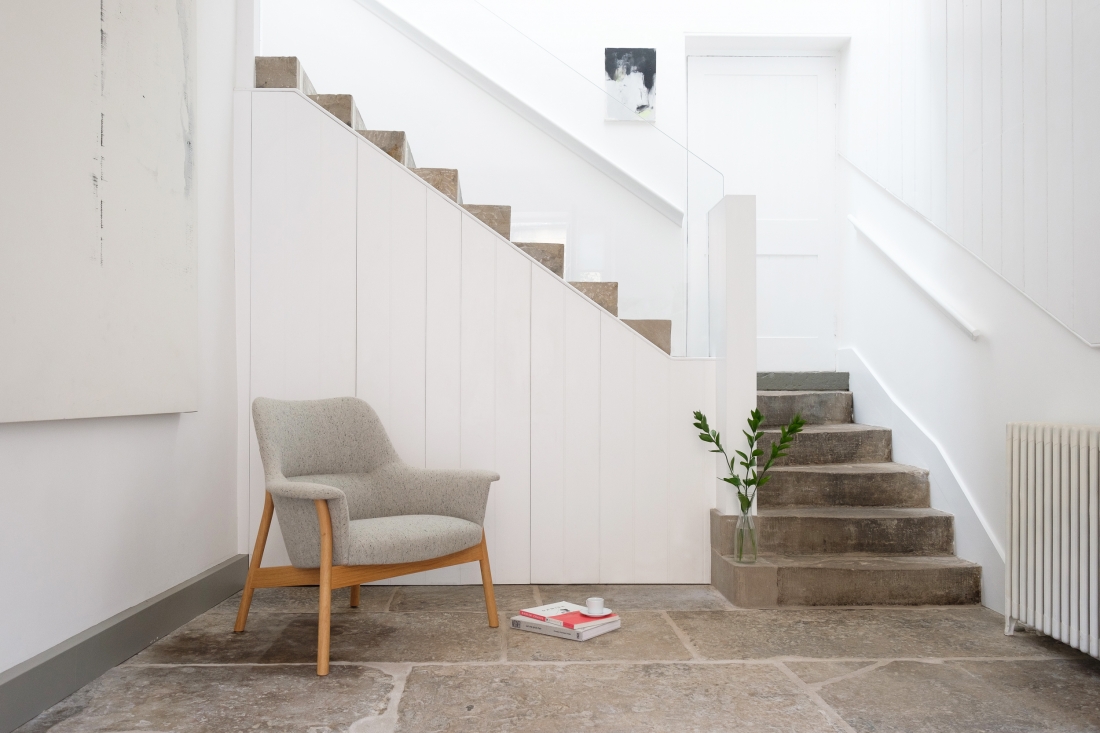 Following fifteen years of designing products for a number of leading retailers and manufacturers, Sean Dare set up Dare Studio in order to enjoy a sense of autonomy in the design process. Seeking the freedom to design products for which he had a personal affinity, Dare utilised a range of less conventional materials and manufacturing techniques. Dare's first collection was named Katakana and comprised a dining chair, lounge chair, bar stool, sofa and desk. Each design in the collection had a distinctive angular profile, a style that didn't conform to mainstream ideals.
The materials used, such as solid American black walnut, were considered too expensive for more conventional workshops, yet the collection garnered international interest from architects and interior designers. The Katakana collection would become the cornerstone of Dare Studio and remains available today.
Dare Studio's work is influenced by a combination of Japanese, Danish and architectural styles. The studio is not driven by trends, believing in design that is long-lasting, both aesthetically and in terms of build: Dare's furniture pieces are built to last, passing as heirlooms from generation to generation. Allied with this, the studio is committed to conserving resources and minimising its impact on the environment, reducing waste and harmful emissions. Dare was recently awarded FSC Chain-of-Custody status, and can now verify the source of the sustainable timbers used in its products.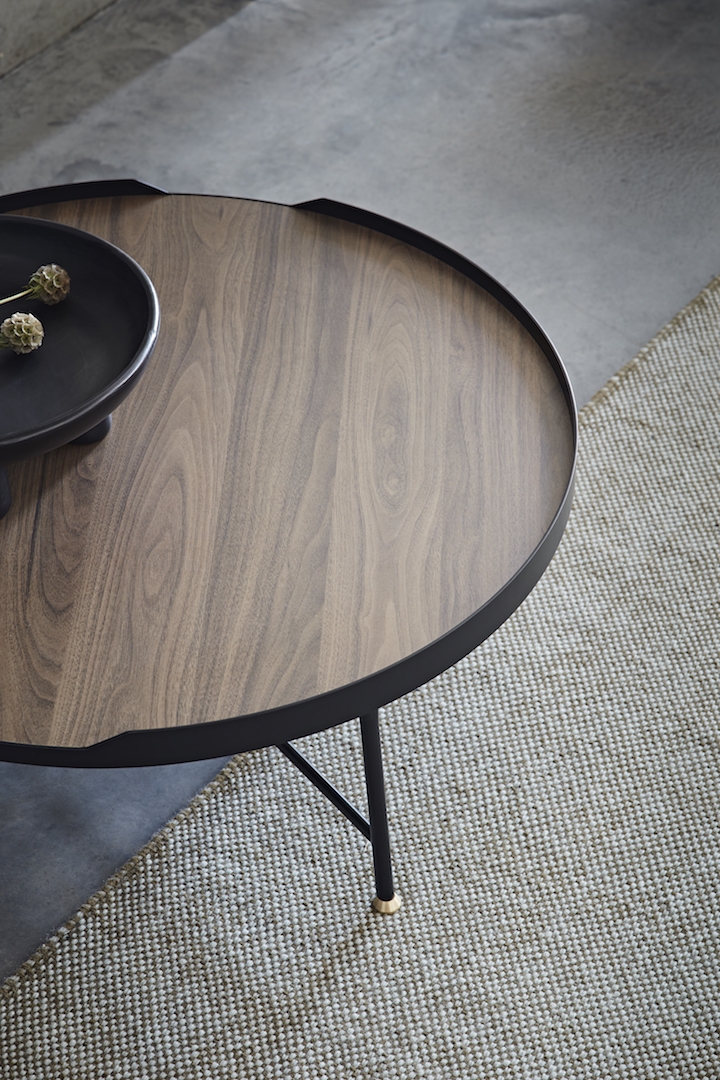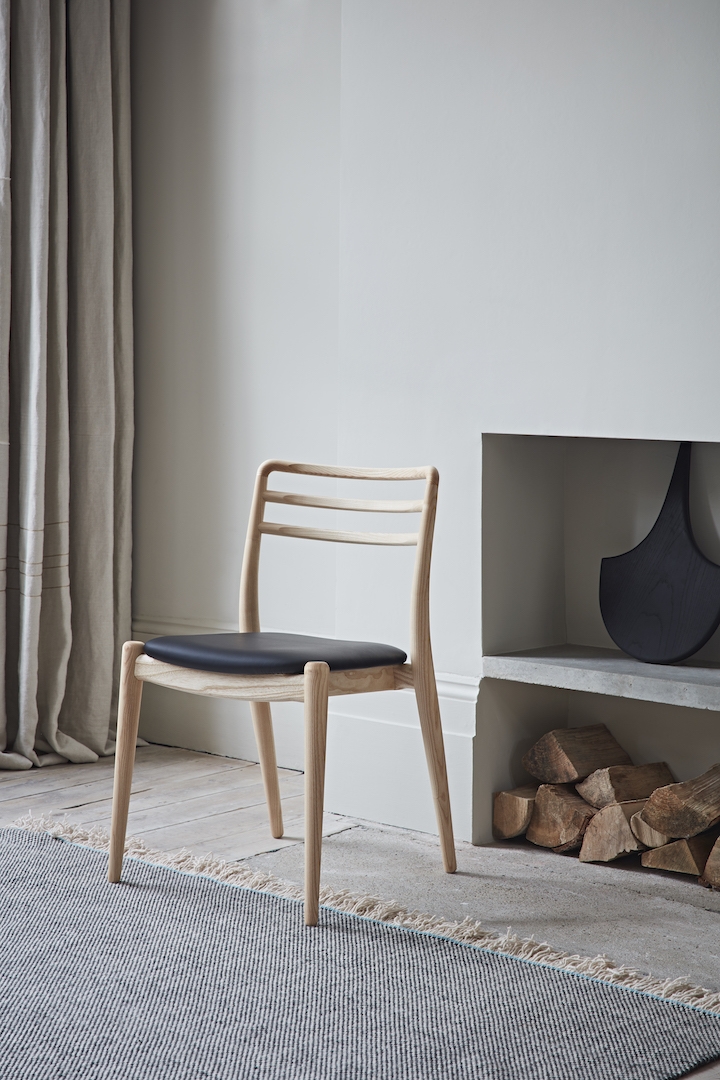 In 2012, Dare Studio began working with other designers who shared a similar vision. They included British designers David Irwin, James Melia and most recently, Namon Gaston. Dare will launch two new designs by Gaston at this year's 100% Design: the Oxbow lounge chair and the Alma stacking chair. In addition, the studio will launch a new workbench–desk system designed by Sean Dare.
At 100% Design this year Dare Studio celebrated its tenth anniversary. Alongside the studio's new designs, Dare showcased an edit of classic designs from its core collection: the Katakana lounge chair, dining chair and desk; the Drone, Drum and Monarch side tables; the Hirst lights, Jackson coat stand, Kingston dressing table, Maya desk and Tor dining chair.
In an exclusive collaboration for 100% Design, Amsterdam-based boutique natural stone supplier SolidNature created nine marble plinths on the Dare Studio stand to showcase the handcrafted, wooden furniture. Both brands are passionate about high-quality, natural materials and craftsmanship. For three of the plinths, SolidNature selected Flash Dark black marble, a new stone from one of its latest collections with dramatic, white and copper veins.
The new Oxbow lounge chair by Namon Gaston combines an ergonomically upholstered seat with a clean, form-fitting solid timber frame. Suited to commercial and residential environments, this inviting chair, with its soft lines, is both handsome and homey. The Oxbow lounge chair was awarded a Design Guild Mark for excellence in British design.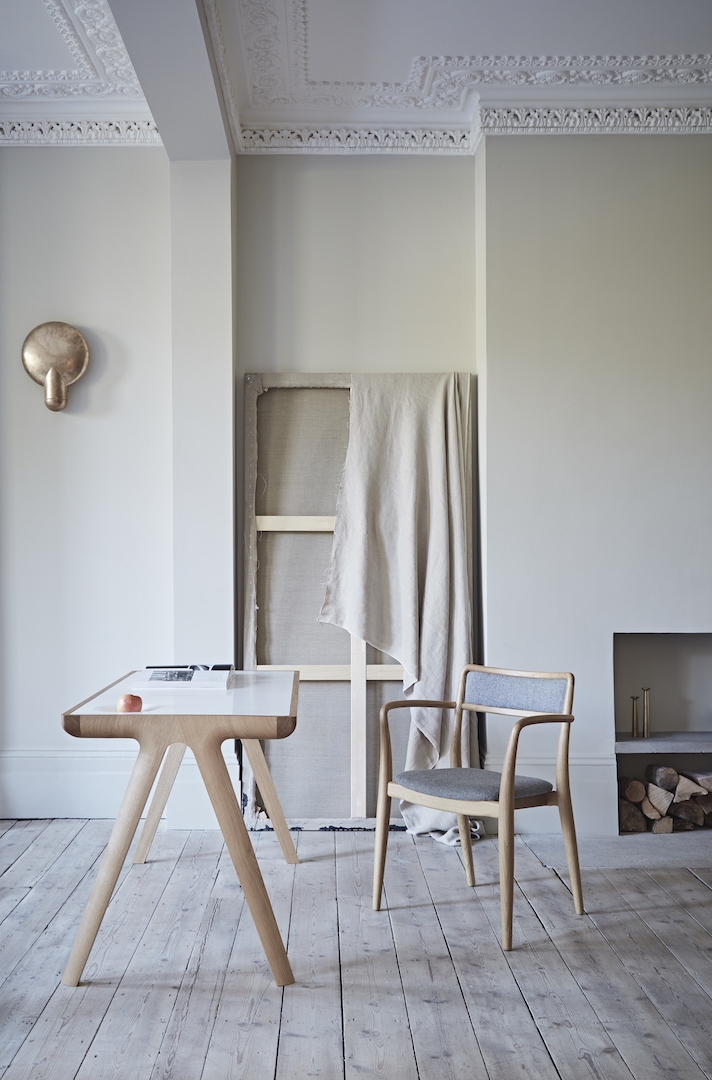 The Oxbow lounge chair is available in two versions: an oak chair with Mourne Mist, a handwoven wool and cotton fabric designed by Northern Irish weaving workshop Mourne Textiles; a walnut chair with a new wool fabric designed by London-based Eleanor Pritchard Studio.
Alma stacking chair Also by Namon Gaston, the new Alma stacking chair is unfussy, modern and minimal. Made with solid timber, this hardy chair has a great degree of rigidity due to its slightly splayed legs. A versatile and practical seat, up to eight Alma chairs can be stacked together. The Alma chair is available in natural and ebonised oak, with an optional upholstered seat in a selection of fabrics and leathers.Edwin workbench
Designed by Sean Dare, the new Edwin workbench is an all-round bespoke desk system, available in a range of shapes, sizes and finishes. An innovative design, the Edwin workbench incorporates Aircharge wireless charging, as well as power and USB sockets. Today's workplace often demands novel and alternative ways of working—rising to the challenge, the Edwin workbench is well suited to a variety of environments.
Learn more about Dare Studio.