Discover Cabinette, a new creative coworking in Valencia, designed by Masquespacio.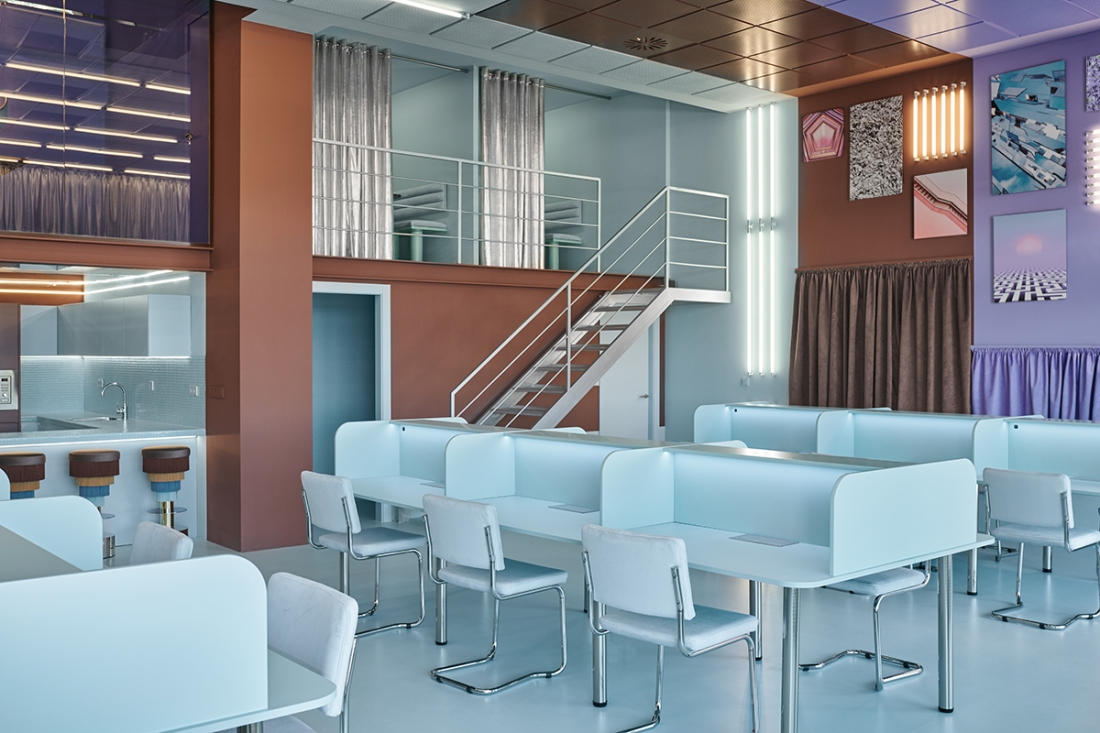 Discover a new type of coworking space in Valencia. Specialising in creative and artistic disciplines delivering a delightful environment to create, work, and build ideas: full of designer furniture, velvet, and 60's vibes on the inside and tranquil green areas outside.
Designed by Masquespacio and inspired by the "sexy, lux and fun" concept. The space offers three meeting rooms, a terrace, a kitchen, a phone booth, and an inspiring space to create new experiences.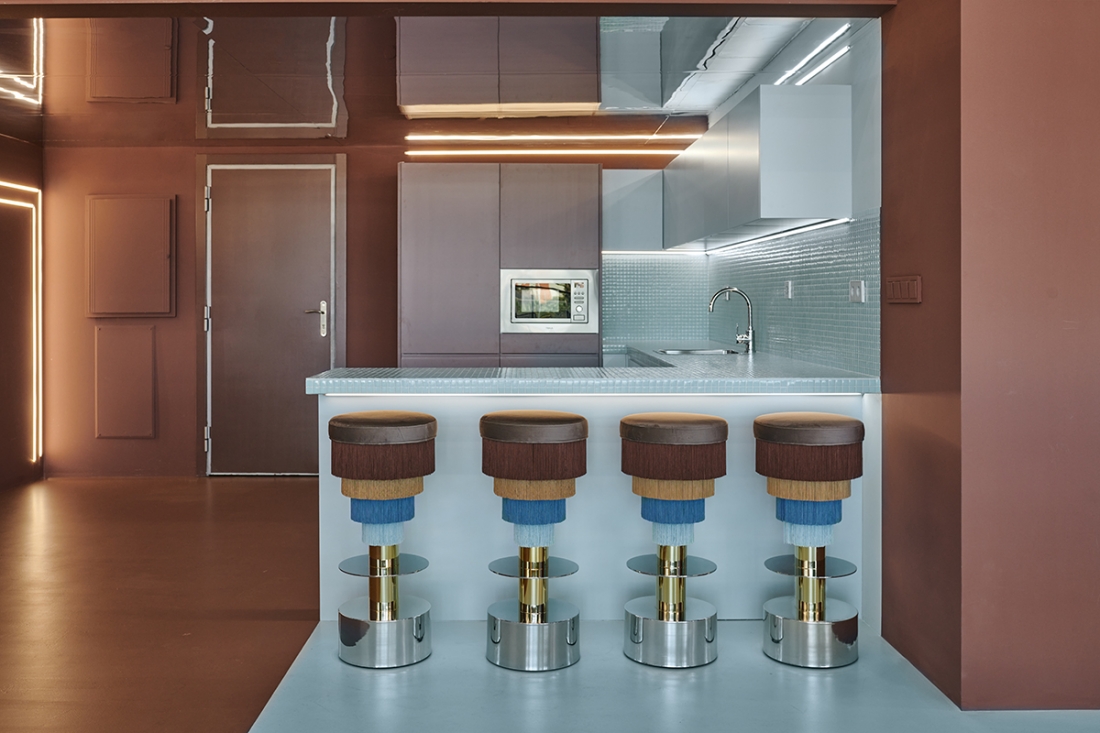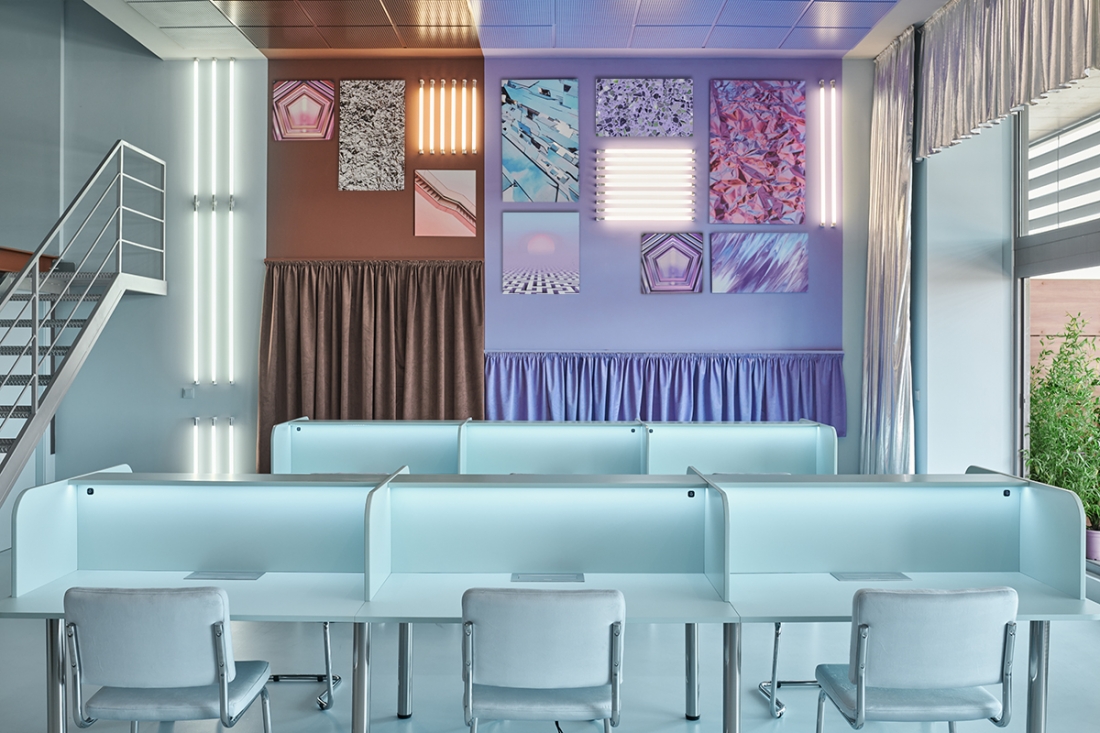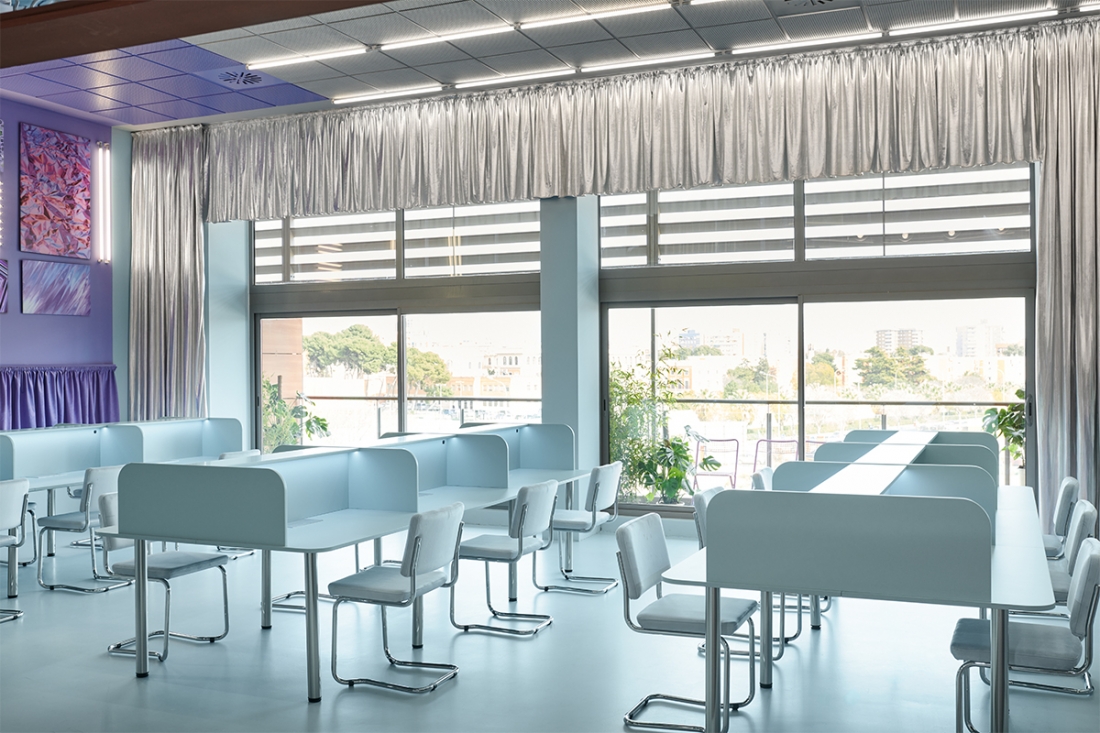 A co-working space with a clear philosophy: stereotypes and cliches are not allowed. A place for those who want to move away from conventional spaces, who want to surround themselves with positive vibes, a place for design lovers. Available options for being part of Cabinette: monthly, weekly, and daily memberships and event rental.
The Design & Inspiration
The design creates an environment that inspires people who want to break with regular ideas and a traditional approach. In the main room, we can see how the picture frames and curtains are inverted to question the conventional and make the co-workers reflect on how we perceive whats 'normal' in our everyday lives.
You can see a clear nod to the past with an interior that brings in the '70s with a retro-futuristic look. At the same time, you can feel a touch of irony in the space that connects perfectly with the different furniture and lighting items from Houtique with the Wink lamps, Arco chairs, and Déjà-Vu stool.
Finally, there is a reference to the movie 'Playtime' highlighted with a representation of Paris in the 60/70's. The main character at one point in the film has a meeting in an office full of 'Cabinettes' that are presented like a labyrinth in which he gets lost, ending up in an exhibition.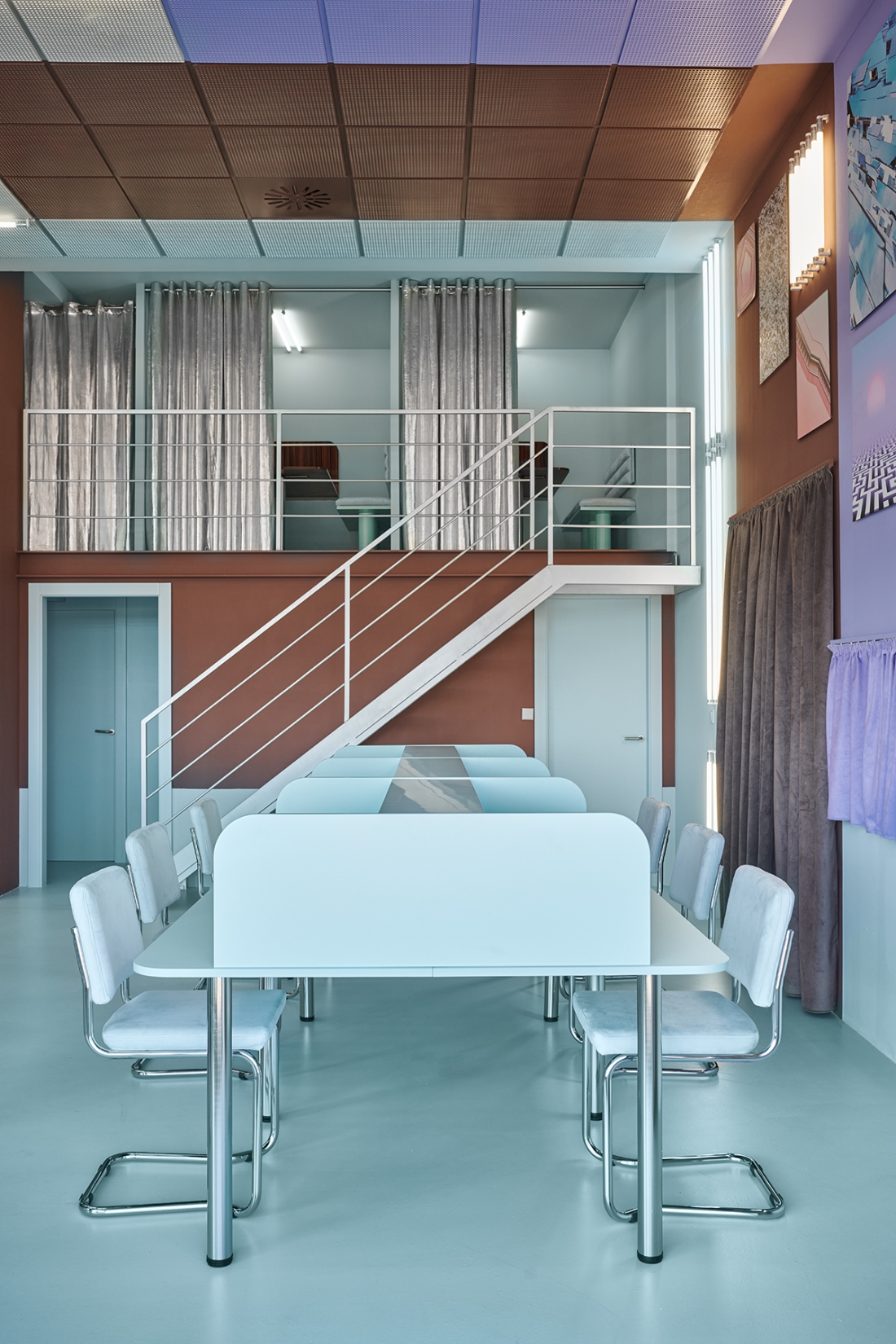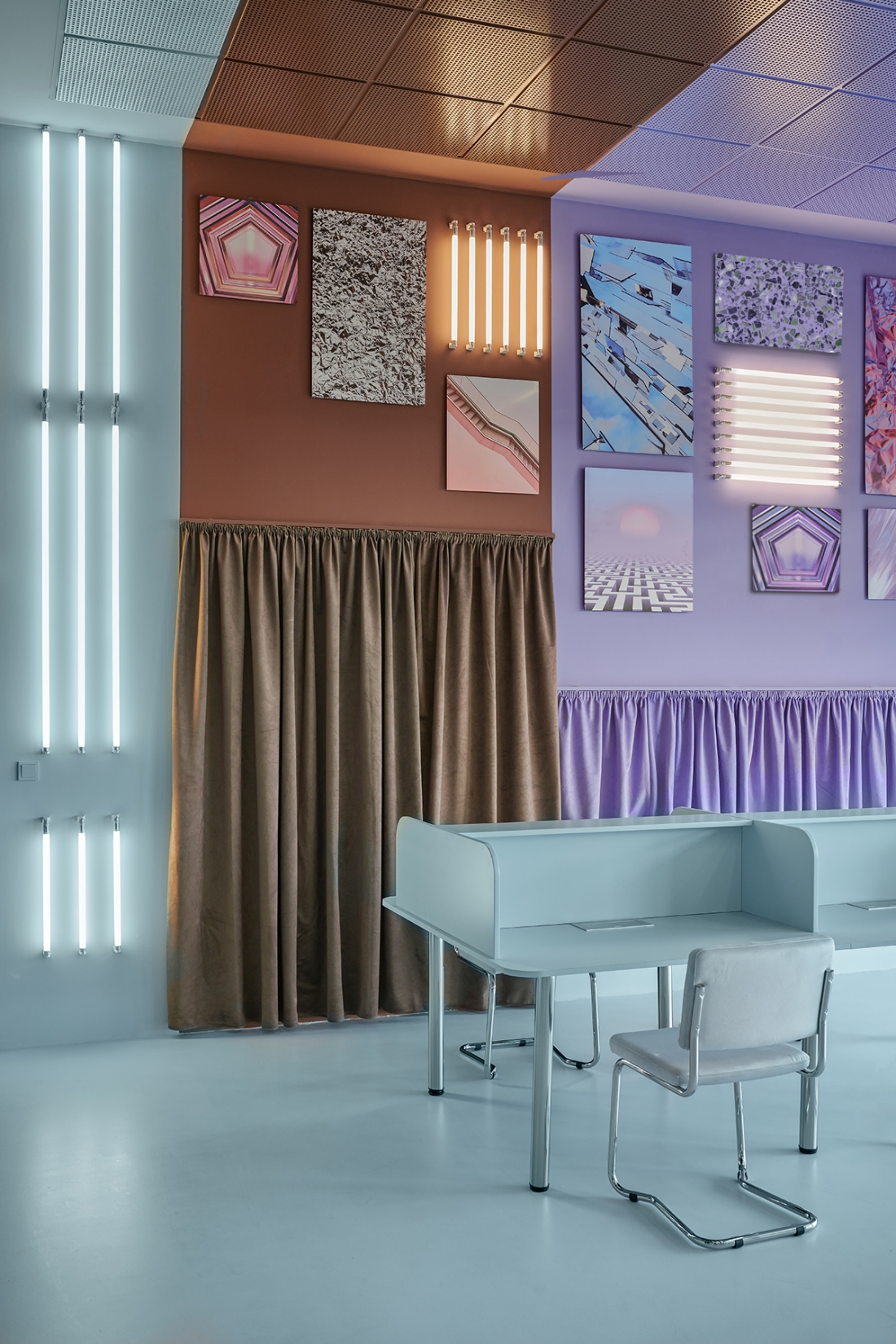 Cabinette means living between the past and future. Cabinette is about transferring ideas and wisdom. Cabinette means building without limits.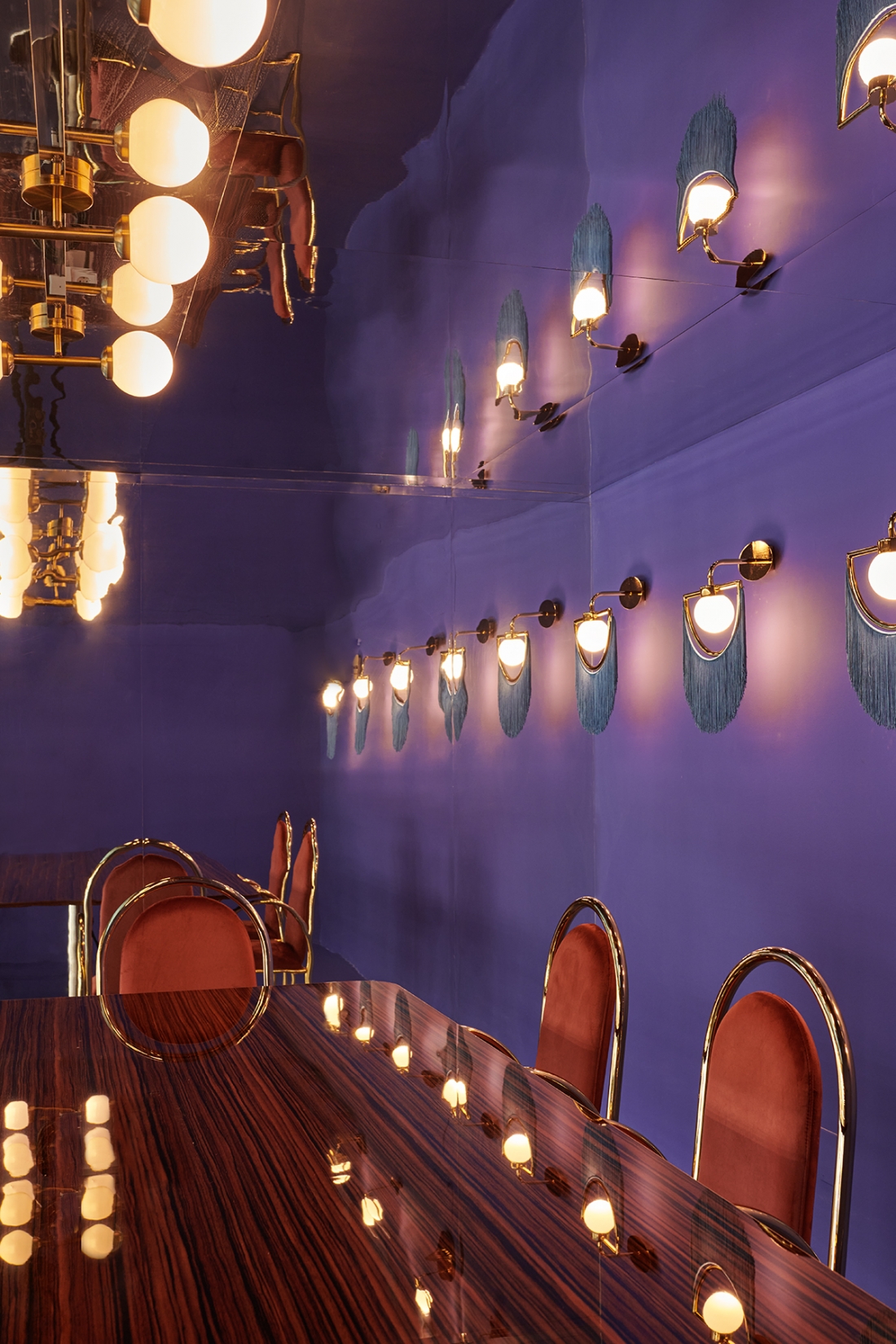 Discover more about Masquespacio.