En Plein Air: sculptural furniture handmade with opulent materials by Vincenzo de Cotiis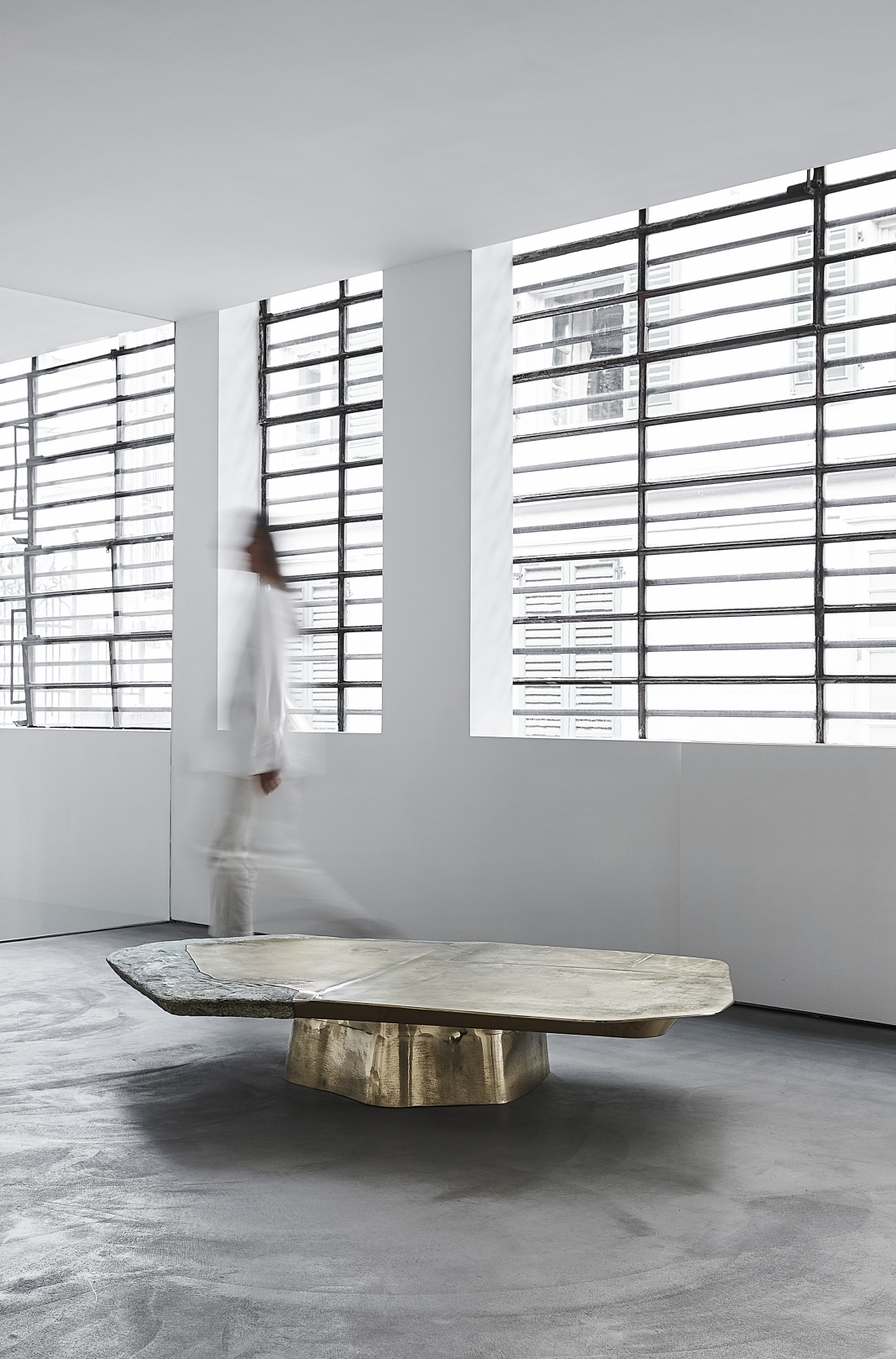 En Plein Air is an upcoming solo gallery exhibition of works by Italian architect and designer Vincenzo de Cotiis, featuring his latest series, comprised of new pieces from his Progetto Domestico collection.
En Plein Air – French for "outdoors" – relates to the movement in art history when artists, at the end of the 19th-century, left their studio to paint outdoors. The range, therefore, refers to both painting history and nature, in a subtle and sophisticated creative mix.
Featuring 20 furniture-sculptures handmade by Italian artisans, the collection of seating, lighting, tables, cabinets and bookshelves is an aesthetical "tour de force" combining semi-precious stones, Murano glass, recycled resin and cast brass. each piece shows a special care for detail and opulence.
"It is a manifesto of pure naturalistic inspiration. a quintessence of everything that the movements of the early 20th century had established," explains Vincenzo de Cotiis. "The chromaticism of the materials draw from pointillism; pre-Cubist geometries and organic expressionist schemes alternate in perpetual rhythm, de-structuring the classical canons, forging them into the contemporary world. a new iconographic and morphological alphabet composed of signs that take hold of the past just as they do the future."
The resins are painted, the Murano glass, similar to pre-Cubist forms, explodes inside a tri- dimensionality becoming natural mineral joints. providing a contemporary interpretation, de Cotiis's furniture is defined by the power of materiality and refined craftsmanship.
En Plein Air launches at Carpenters Workshop Gallery in Mayfair, London from 15 September and runs until 23 November 2018. Find out more at carpentersworkshopgallery.com.