Fran Hickman Design & Interiors creates tonal scheme for New York nail studio, Paintbox.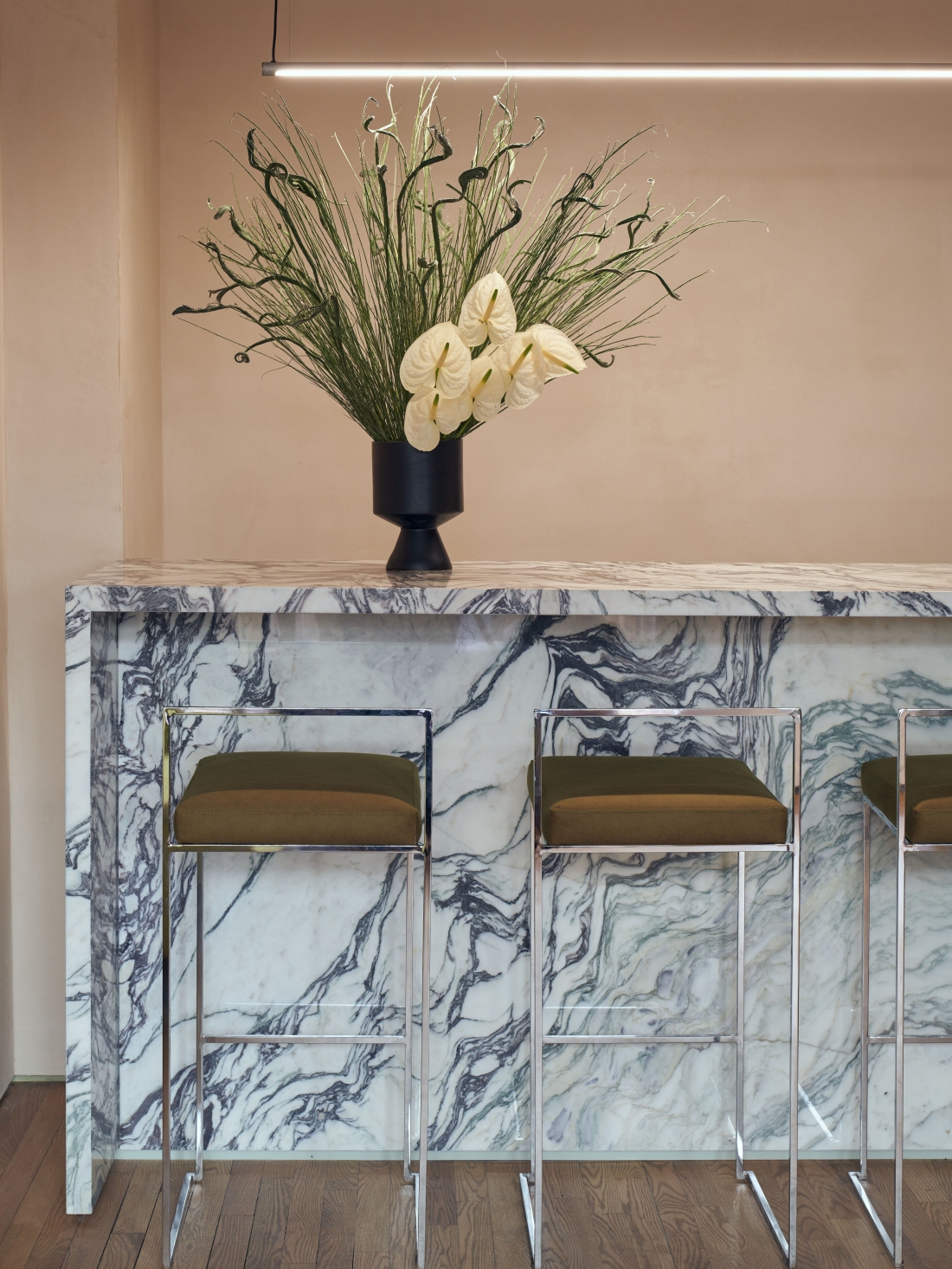 Elle Decoration's Interior Designer of the year, Fran Hickman, known for her bespoke, highly tailored approach, has juxtaposed an unexpected palette of colours, textures and materials for the Upper East Side's Paintbox – a modern minimalist downtown nail studio.
In line with Paintbox's approach to colour combining – and drawing from Josef Albers' indispensable volume 'Interaction of Colour' – the design conveys drama, contrast and tension through a palette of materials and shades that are at once experimental and serene.
The hues present themselves in continuous flux, constantly relating to changing surroundings. A key element of the design became the interaction of colours – more specifically, what happens between them.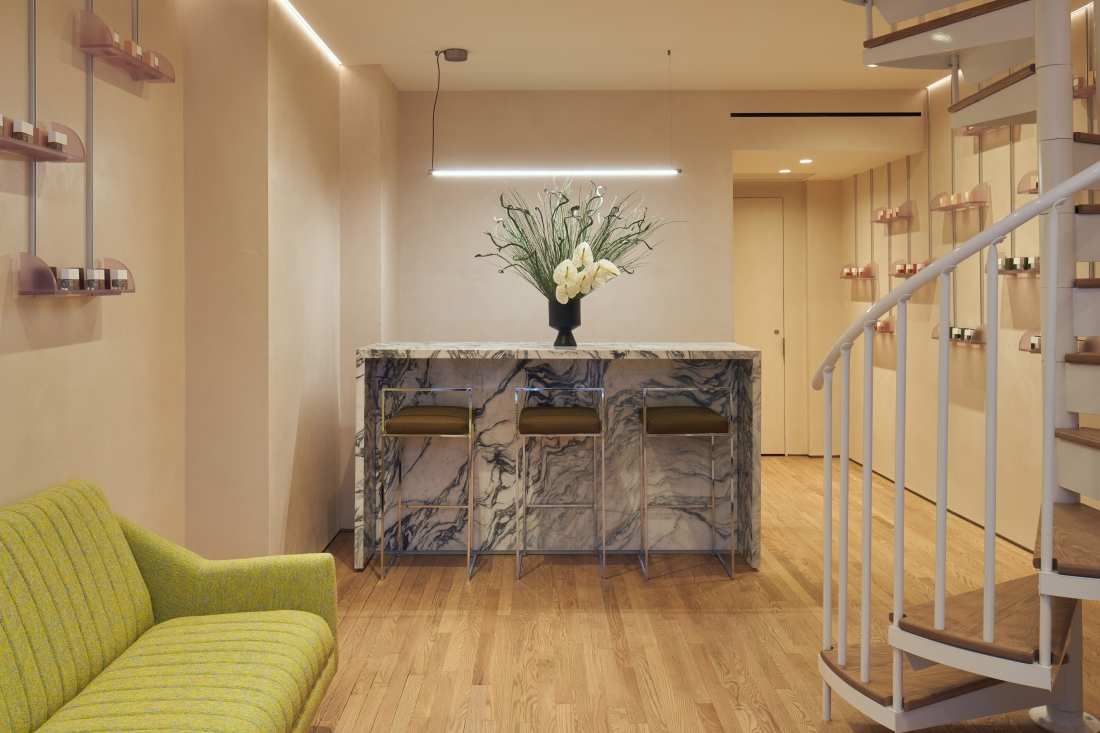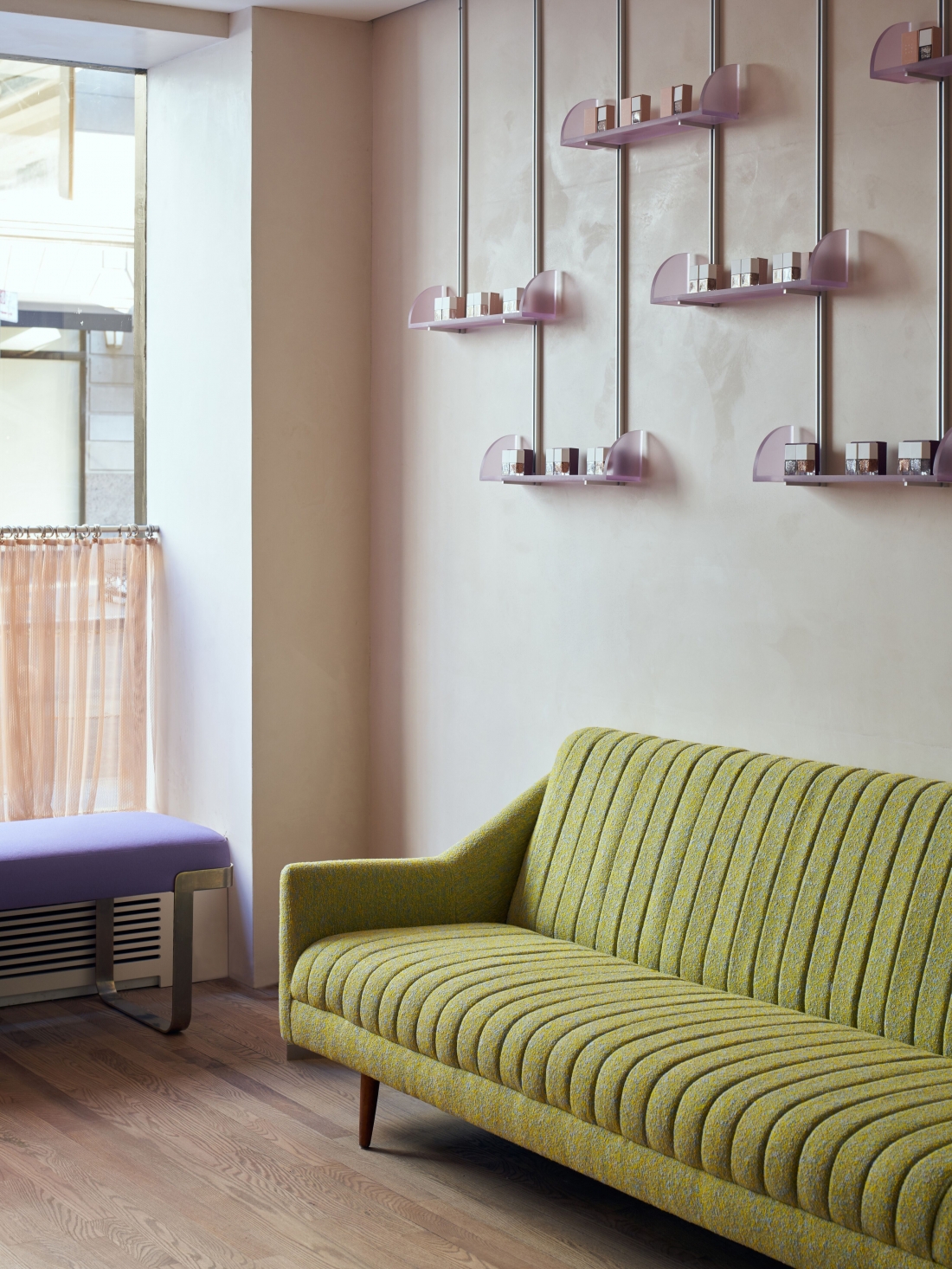 Green brings promise of energy and growth. Calacatta vision marble, seagrass corian, faux 'baby ostrich' leather and olive ceramic wall tiles prove both calming and restful. A glazed pure white lava stone workstation creates a pristine backdrop from which to absorb all this colour.
"We loved working with Paintbox on the nail studio. The team were wonderfully open, trusting and fully game to go completely bespoke on product and experiment with colours and materials." - Fran Hickman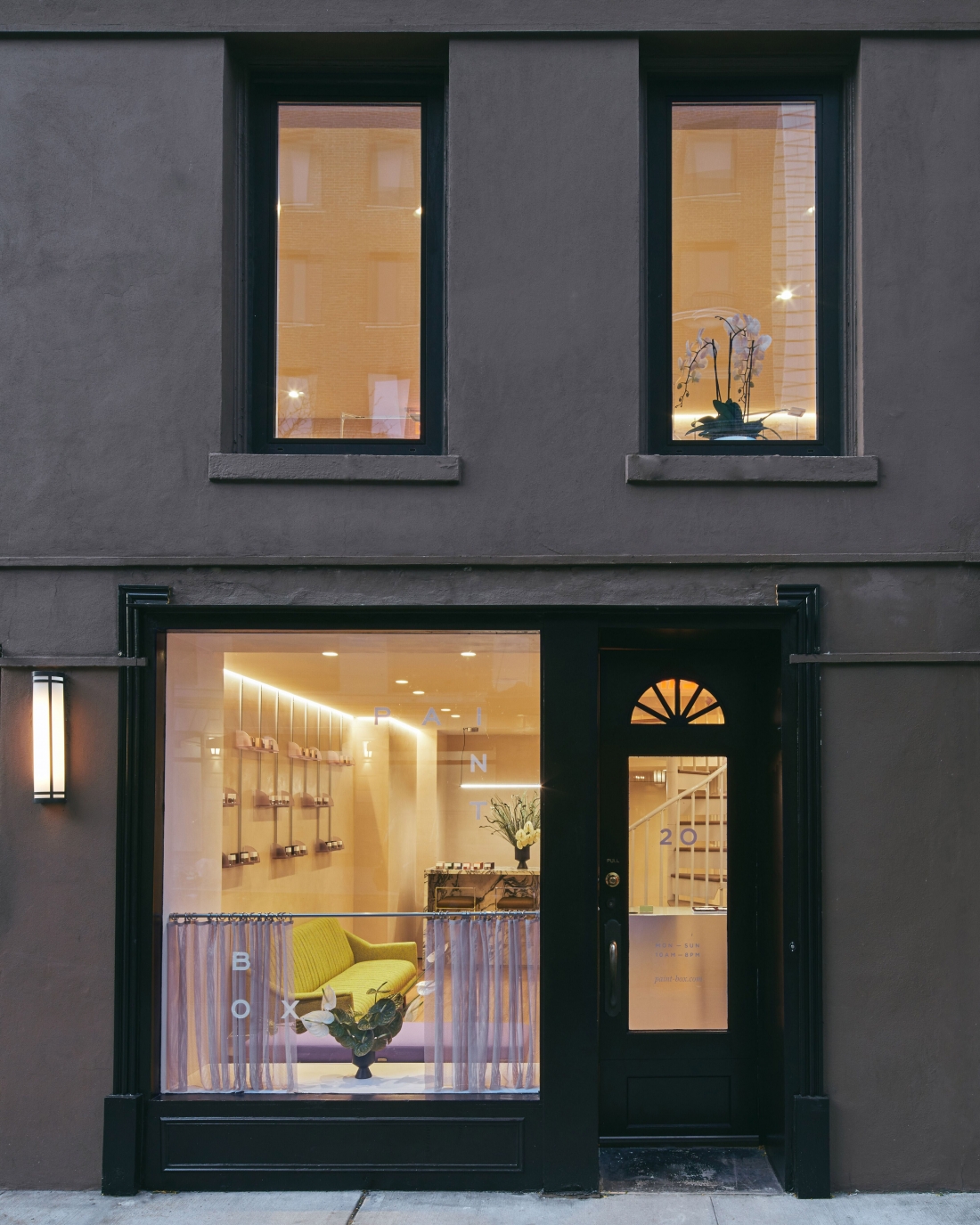 The colourful interior reflects the choices clients make within the nail store; individual colour choices can reveal something about a person's nature, aspirations and even aesthetic sensitivity. And, inspired by Fran's work, Mabelyn Martin, Paintbox Creative Director has designed a series of new nail art to reflect the interior's unique elements.